Yet while it boasts a bounty of awards (including three Oscars), some of the most stunning cinematography put to film, and a host of incredible behind-the-scenes 'Making Of' stories (director Iñárritu decided to shoot the whole film using only natural light, and inflicted some decidedly questionable 'method acting' on the cast - more below), there was one story that could potentially outlast all others.
It's ludicrous, bonkers and joins a long list of crazy Hollywood rumours that are too weird to be true. Or are they? *insert Twilight Zone musak here*
Leonardo DiCaprio Was Sexually Assaulted By A Bear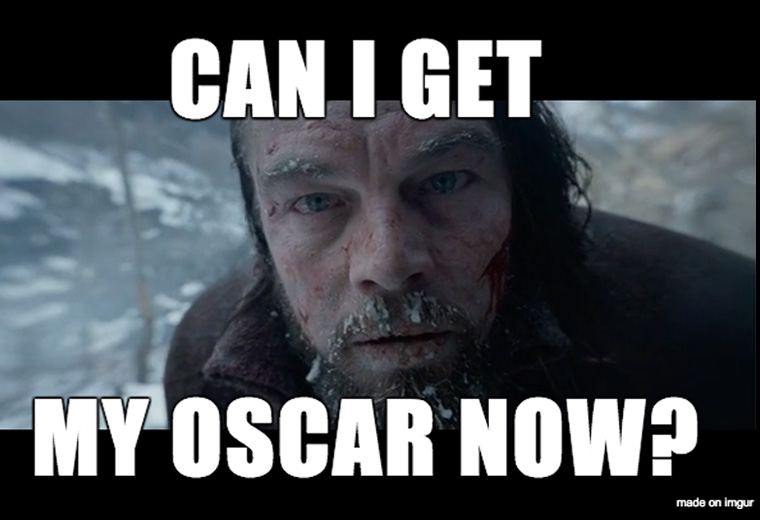 Working on the set of The Revenant was a bit of a weird gig. Plummeting sub-zero temperatures and shooting windows of less than a hour a day are one thing. Director Iñárritu's ode to method acting is a whole other thing, encouraging Leonardo DiCaprio to flirt with pneumonia by paddling in frozen rivers, sleep in animal carcasses and eat raw bison in the name of his art.
So when the rumour-mill started burbling that DiCaprio was sexually assaulted by his bear co-star during the movie's epic Man vs Bear fight, many questioned whether it could maybe, possibly, bizarrely be true.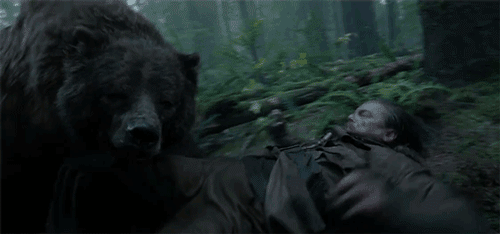 Luckily for DiCaprio (and the world's collective imagination), a Fox representative denied said molestation, before DiCaprio himself spoke out, quite rightly calling it "absurd". If nothing else, the grizzly was a momma bear protecting her cubs. TRANS-SPECIES BIOLOGY, PEOPLE.
Cher Cast As Catwoman In The Dark Knight Rises
Flash back to the heady days of 2008, and anticipation for Christopher Nolan's Batman trilogy closer was, well, Rising. Nolan is nothing if not an unpredictable cast-er (remember the nerd outrage when Heath Ledger was cast as The Joker?). So when news outlets reported that he was chasing Cher (yes, THAT Cher) for the role of Catwoman, collective eyebrows were raised.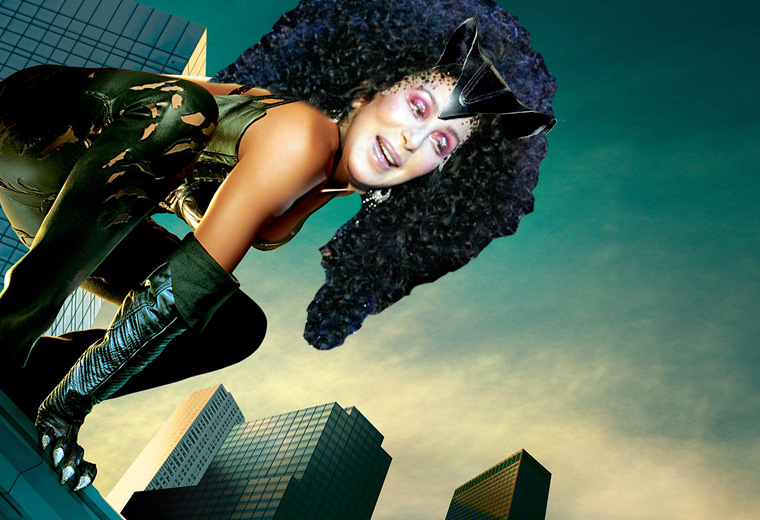 A 'studio executive' (gotta love those generic, anonymous, completely unfounded studio sources) said: "Cher is Nolan's first choice to play Catwoman. He wants her to portray Catwoman like a vamp in her twilight years. The new Catwoman will be the absolute opposite of Michelle Pfeiffer and Halle Berry's purring creations."
While that obviously never came to pass, we would happily buy tickets to the alternative universe screening where it did.

Jennifer Lawrence Will Play A Young Han Solo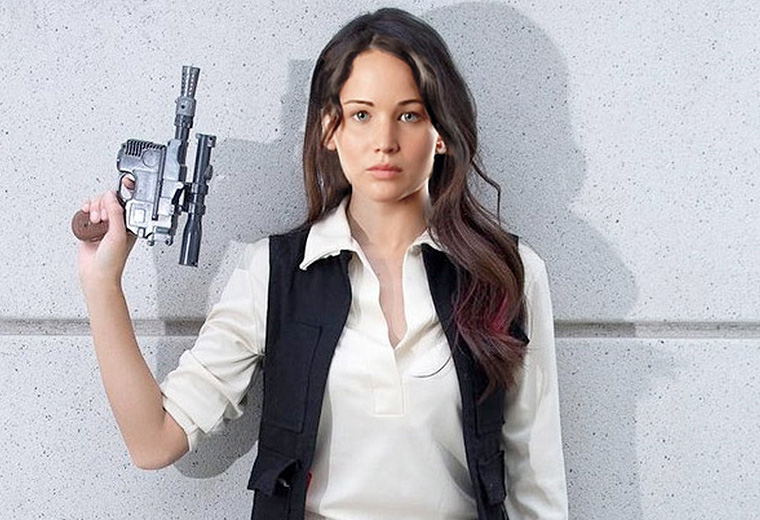 Nowadays, any new franchise announcement is laden with an almost insta-rumour that J-Law will be involved in some capacity. But this rumour from November 2013 is one of our favourites.
Yep, as soon as Disney and Lucasfilm announced the onset of a host of standalone Star Wars origin stories, the internet went into overdrive suggesting candidates for a young Luke Skywalker, Jabba the Hut etc etc.
So when the internet decided that Disney should embrace the gender neutrality and cast J-Law as a young Han Solo (she has the swagger and sass, after all), the rumour was promptly brought up to the star, who replied in characteristically amusing fashion.
"I can't play a young Han Solo," J-Law told /Film. "That's awful…. [but] I have always wanted to plan a man."
April's reaction to meeting a bunch of giant, talking, weapon-wielding mutant turtles is pretty understandable and relatable - she faints.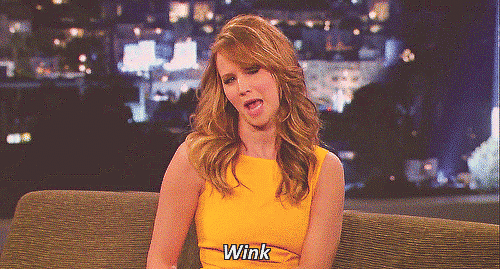 Marisa Tomei's Oscar Win Was A Mistake No-One Corrected
In a story undoubtedly started by one of the category's sour-grapes losers, one snarky rumour suggests that Marisa Tomei won her Oscar by mistake.
Flash back to 29th March 1993, and an ecstatic Marisa Tomei took home an 'Actress In A Supporting Role' golden gong for her work in My Cousin Vinny.
The tittle-tattle suggests that award presenter Jack Palance inadvertently read the wrong name off the Teleprompter, instead of the name on the envelope. Some hearsay even suggests he was a little 'inebriated' at the time and simply got confused.
Thankfully, it was complete cobblers. The Academy allegedly has clear instructions that if a presenter says the wrong name, one of the show organisers is to walk on-stage, stop the show and announce the correct winner. Quite right, too.
Richard Gere v Gerbil
Arguably both Hollywood and the Internet's longest-running and most unfounded rumour of all time is the story that 80s rom-com legend Richard Gere, ahem, once misplaced a gerbil upon his person.
A. Gerbil.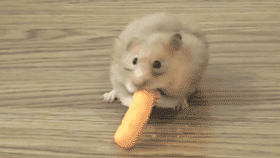 Yep, the 'legend' goes that Gere was once rushed to a Los Angeles hospital because he had a gerbil stuck…somewhere, and needed surgery to remove it. After over a decade of silence, the Pretty Woman star told Metro that the "infamous story" is just an "urban myth".
David Beckham Will Play 007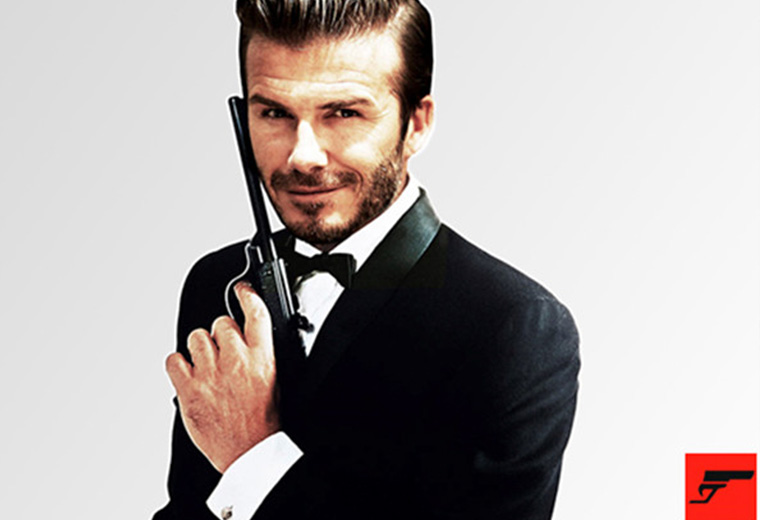 Arguably more preposterous than the above rumour, comes this classic started by the Daily Star. The newspaper 'reported' *cough* completely fabricated *cough* the 'story' that Golden Balls himself, Mr David Beckham, was 'considering' taking on the role of none other than JAMES BOND after fans petitioned for the star to add a 00 to his football shirt number '7'.
A spokesperson for the star confirmed that while Becks has recently expressed an interest in acting (Lord help us), he's not formally putting his name into the 00-hat.
Michael Jackson Wanted To Play Jar Jar Binks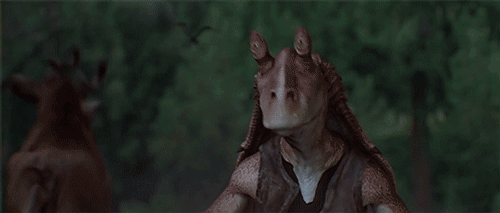 In yet another weird twist to the King of Pop's already pretty bizarre life, we can actually confirm that this is one rumour that is TRUE.
Yep, the singer reportedly told Star Wars director George Lucas that he was desperate to play the role of everyone's punchably annoying Gungan in 1999's Star Wars Episode I: The Phantom Menace.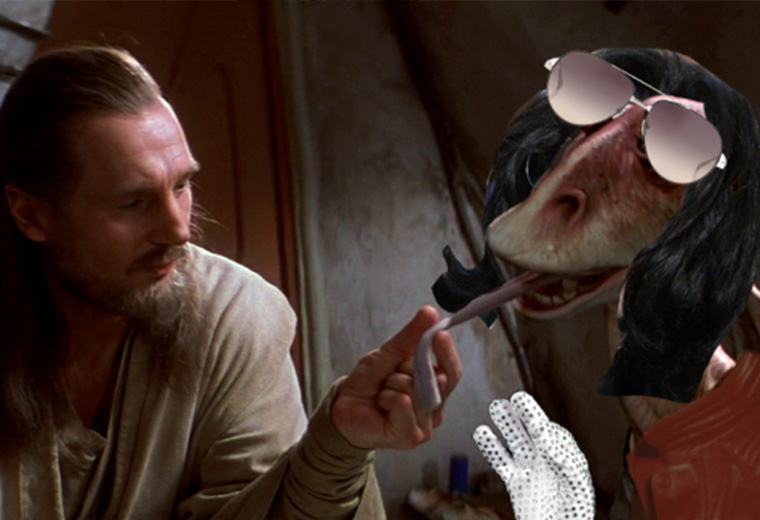 In an interview with Vice, Ahmed Best - the actor who voiced and provided motion capture for Binks - said that a chance encounter with Jackson revealed a little known behind-the-scenes fact. After seeing Jackson in concert alongside Lucas and Natalie Portman, Lucas introduced Best to Jackson as 'Jar Jar'.
Upon leaving the concert, Best quizzed Lucas on the intro, with Lucas replying; "Michael wanted to do the part, but he wanted to do it in prosthetics and makeup like Thriller. George wanted to do it in CGI. My guess is ultimately Michael Jackson would have been bigger than the movie, and I don't think he wanted that."