Glasto's back, bad things will be cooked on MasterChef, and a convicted killer speaks his mind. Next week's telly is shaping up to be very memorable indeed…
Soundbreaking
Tuesday 21st June at 9pm on Sky Arts (CH 122)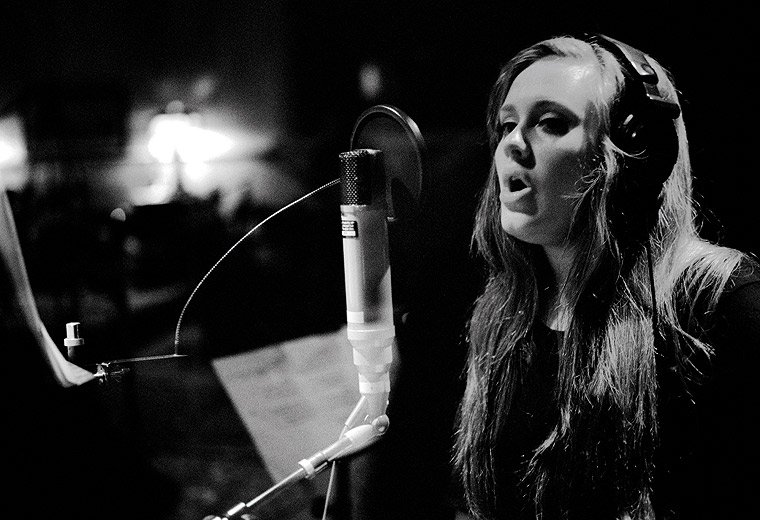 Why you should watch: A new, sprawling series which chronicles the history of music recording, this should hit all the right notes.
First episode gist: A look at the great producers, from the legendary George Martin to the game-changing Phil Spector.
Target audience: Music nerds, people who still buy vinyl records, and Super Hans from Peep Show.
What you'll learn: That Joni Mitchell was a major producer as well as a major singer-songwriter.
What to do afterwards: Listen to 60s rock on giant headphones while stroking your chin thoughtfully.
Mr vs Mrs: Call the Mediator
Tuesday 21st June at 9pm on BBC Two (CH 102)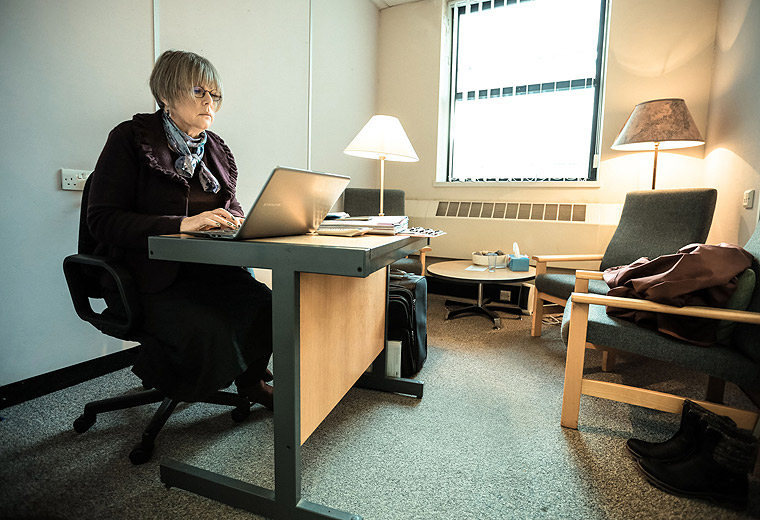 Why you should watch: Because you probably had no idea that "National Family Mediation" is a thing.
National Family what?: It's a way for angry ex-couples to sort out their messy differences without going to court.
Example messy difference: The first episode covers Sue and Peter, trying to agree on how to split their money after she left him for someone else.
What to say: "It's a bit like a posh, Taste the Difference version of Jeremy Kyle."
What not to say: "The most weirdly enjoyable depiction of people in dire, hopeless circumstances since the reboot of Top Gear."
Europe: The Final Debate with Jeremy Paxman
Wednesday 22nd June at 9pm on Channel 4 (CH 104)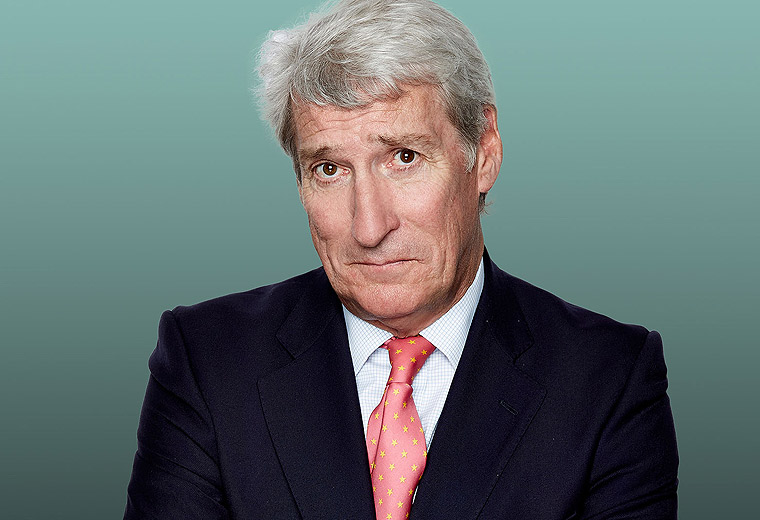 Why you should watch: Because it's almost make your mind up time, and you're (probably) STILL stumped. Indecisive much?
But I'm sick of EU debates: This is the final debate. It says so in the title.
Other reasons to watch: It's Paxman growling at politicians. Plus, there's a sprinkling of celebs to detract from the fear-mongering pundits.
What to say: "This offered much needed clarity as the decision deadline loomed over the nation."
What not to say: "In out in out and you shake it all about."
It's Not Me, It's You
Thursday 23rd June at 8pm on Channel 5 (CH 105)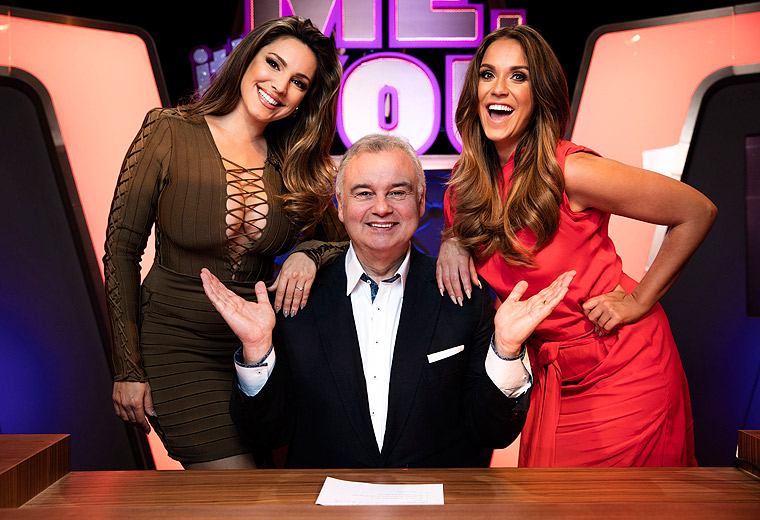 Why you should watch: It's a dating-related celebrity panel show. Yes, we can't believe it's taken this long either.
What this means exactly: Celeb guests play saucy romance-related games and answering questions on dating anecdotes.
Our team captains: Professional glamouristas Kelly Brook and Vicky Pattison. For some reason, Eamonn Holmes is the presenter.
Watch if you like: Take Me Out. Celebrity Juice. Tinder.
Actual name of an actual round: Bonkbusters. We're a long way from Have I Got News For You.
Glastonbury 2016
Friday 24th June at 10pm on BBC Two (CH 102)
Why you should watch: Because you'll be able to enjoy the top bands all weekend without once having to pee in a portaloo.
Will there be Jo Whiley?: Come on, of course there will be. There will also be Lauren Laverne, Mark Radcliffe, and other members of muso royalty.
Biggest barnstormers of the night: Muse.
See also: BBC Four, which will be showing highlights from ZZ Top. They had beards before it was cool.
Trivia tidbit: This is the 20th anniversary of BBC's Glasto coverage. Woooop.
Finding Carter
Tuesday 21st June at 9pm on MTV (CH 134)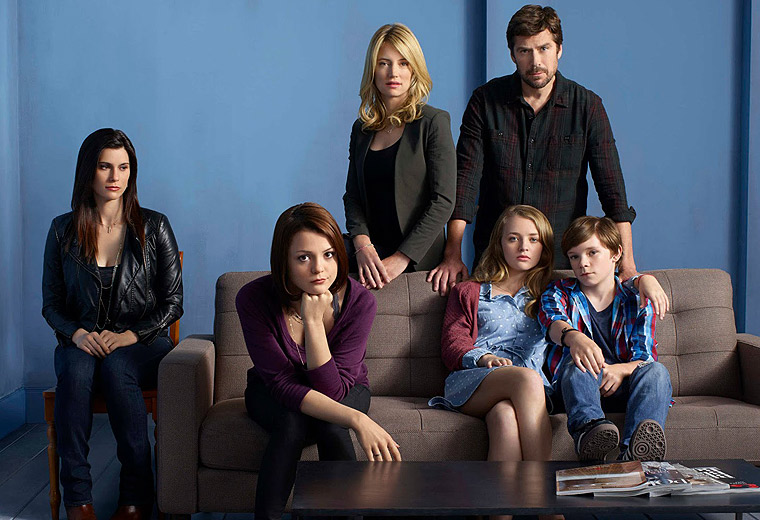 Why you should watch: It's a big new MTV drama with an ingenious premise. Seriously, ingenious.
Well what is it then?: Imagine discovering that your mum isn't your mum, and that she'd actually kidnapped you as a child to raise as her own.
Who or what is Carter?: The bolshy teen girl who is forced to reunite with her real family, despite her attachment to her fake, criminal mum.
What to say: "An MTV drama that even non-MTV viewers will get hooked on."
What not to say: "This Finding Nemo sequel is fantastically low on fish."
Celebrity MasterChef
Wednesday 22nd June at 8pm on Channel 4 (CH 104)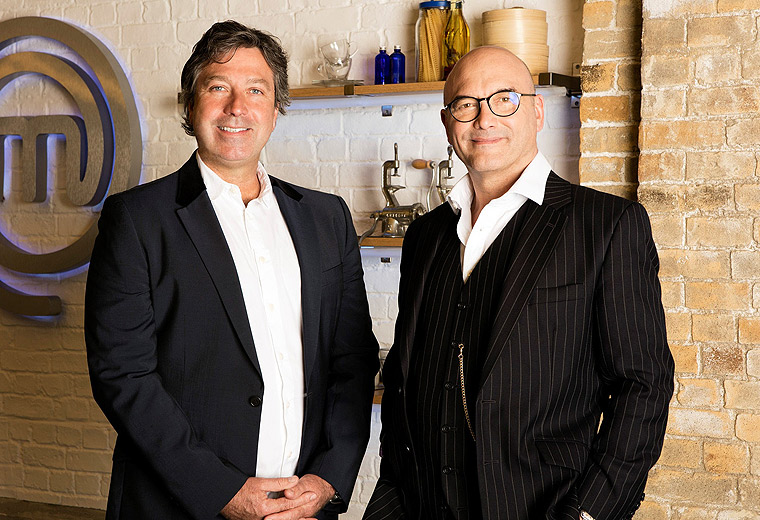 Why you should watch: So you can hear Gregg Wallace make food-related puns on Donna Air's name. He's truly an Oscar Wilde for our times.
Who you'll recognise: Singer Sinitta, Tommy Cannon from Cannon and Ball, and the aforementioned Ms Air.
Who you won't: Alexis Conran from The Real Hustle, and some YouTube vlogger whose celebrity status will make you feel old.
Best bad line: "Cannon is having a ball!"
Best bad food: A raw burger on a bed of soggy pastry. Bon appetit.
Referendum 2016
Thursday 23rd June at 9.55pm on BBC One (CH 101)
Why you should watch: It's time to find out if we're about to enter a "DIY recession" or continue our enslavement to the "unelected European elite".
Who's on reporting duties: A veritable X-Men of BBC talent, including Jeremy Vine, Emily Maitlis, Laura Kuenssberg, and the inevitable Dimbleby.
Watch this when: Drinking gallons of black coffee and gorging on sugary snacks. It's going to be a long night.
Shouldn't I just go to sleep?: This is history in the making, people. Look sharp!
Don't forget to: Pull a sickie the next day.
Oscar Pistorius: The Interview
Friday 24th June at 9pm on ITV (CH 103)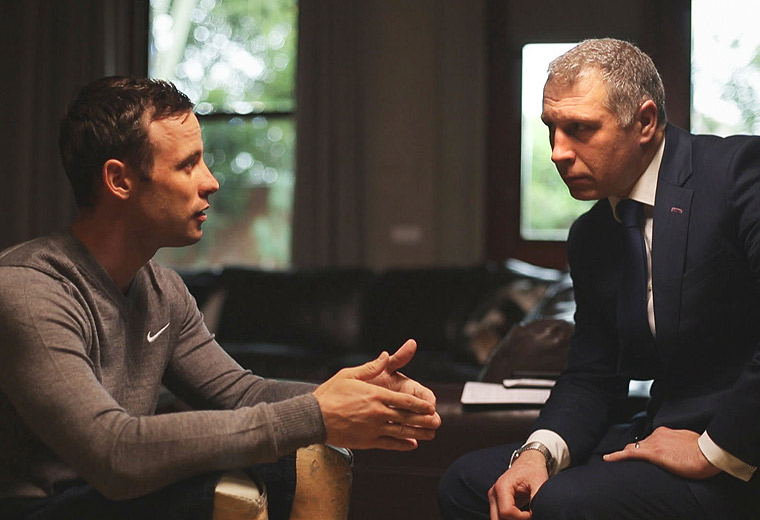 Why you should watch: Because an iconic Olympian turned convicted murderer giving an intimate interview surely qualifies as a major TV event.
Who's the interviewer?: Mark Williams-Thomas, a journalist who used to be a police detective and helped uncover Jimmy Savile's reign of abuse.
Weirdness factor: High. This will be gripping in the most queasy possible way.
What to expect: A show of heartfelt regret from Pistorious, which may or may not be utterly fabricated for the cameras.
What to say: "The 21st Century's equivalent of the OJ Simpson case."
Glastonbury 2016, again
Saturday 25th May at 9pm on BBC Two (CH 102)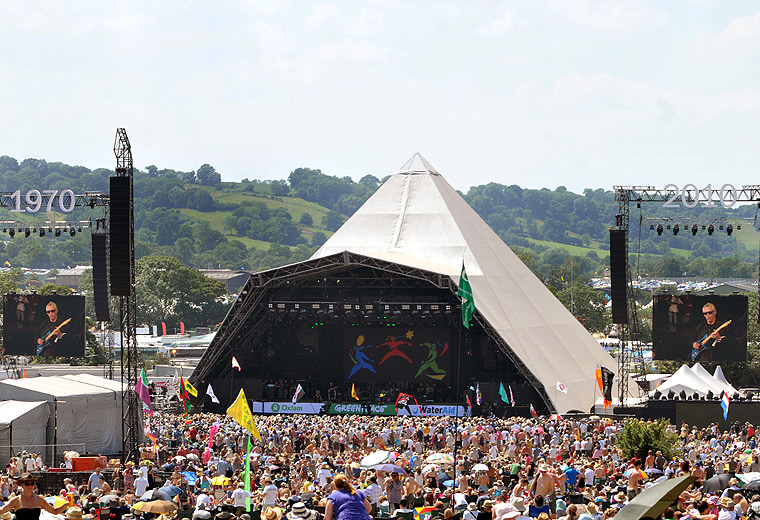 Why you should watch: Adele! And some others, but mainly: Adele!
What if I don't like Adele?: Glasto has taught us that some artists can put on a heck of a show even if you don't think you like them (see: Coldplay).
Other highlights: Hipster gods Tame Impala, and synth-pop maestros Cvrches.
Standard indie grumble: "Adele? Seriously? What's Glastonbury coming to? Etc etc."
Will it be as good as Bruce Forsyth's appearance in 2013?: Of course not. But what is?