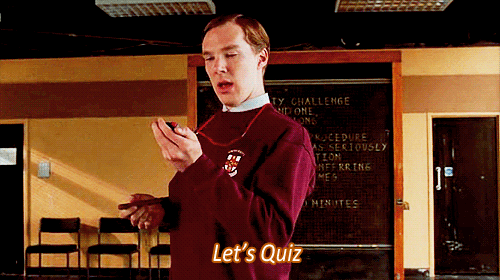 As University Challenge captain, Patrick Watts just Loves. To. Quiz. He loves it so much rainbows dance out of his eyes whenever he mentions it, despite the fact that he is doomed to fail, over and over again. Uptight and intolerant, he is somehow all the more pitiable for both.
Starter For 10 is available to watch now on Netflix
While Ioan Grufford gets to be all passionate and charismatic as William Wilberforce fighting parliament about the slave trade, right at his back, stalwart and true, is Benedict as William Pitt the Younger. "As your Prime Minister, I urge caution." "And as my friend?" "To hell with caution." SWOON.
We all did it, but no one did it like Cumberbatch did it. Nominated by Tom Hiddleston, and a handful of others, he turned getting ice water dumped on his head into an epic adventure involving a tux, a shower, and a motorbike. The game is in trying to figure out which ones he knew were coming…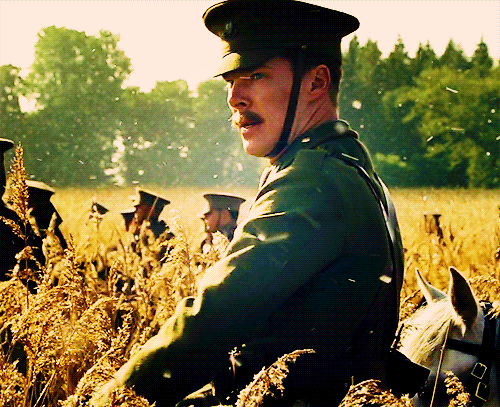 There is nothing like a passionate call to arms before a doomed attack. Cumberbatch, astride his horse in a field of wheat, leading cavalry against machine guns, moustache perfectly in place, cheek bones a flutter. "Be brave. Fear god. Honour the king." And we all cry forever.
War Horse is available to watch now on Netflix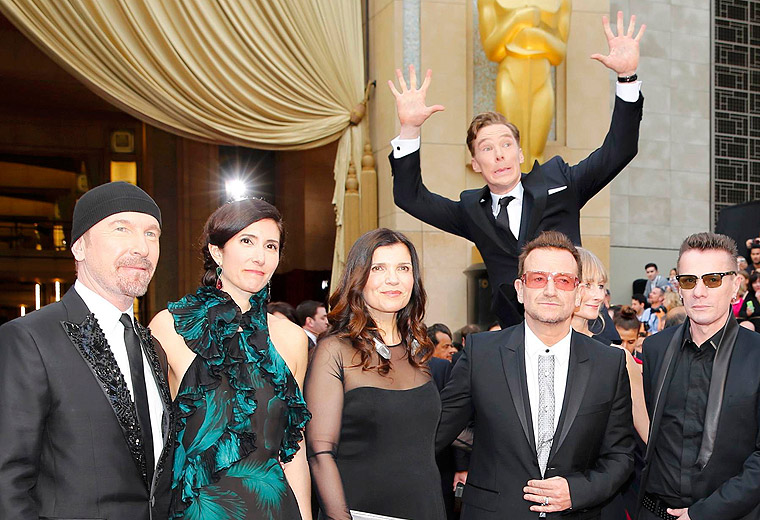 Two full years ago, presumably giddy from the excitement of the night, Her Majesty's Tall Drink of Water Benedict Cumberbatch photobombed venerated rock band U2. Many celebrities have photobombed many other celebrities - and no doubt will continue to do so, but few have matched this excitable moment. Look at his little face!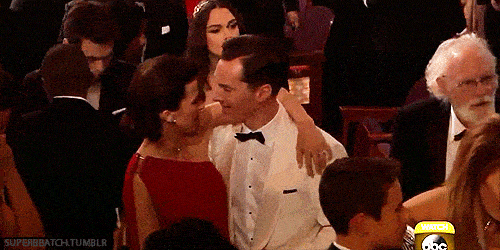 Men being sweet to their wives is a perennial favourite. Sure, it seems cheesy, but sometimes that's exactly what you need. From Benedict's careful attention to his wife, Sophie Hunter, has they confront the cameras on every red carpet, to OH! Just the way he looks at her. Love, guys. Love is a beautiful thing.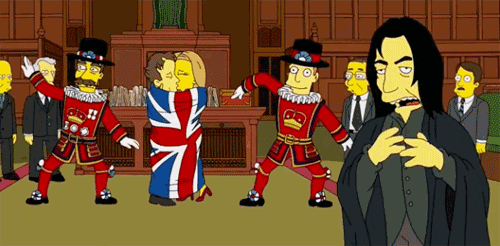 It is pretty widely accepted now that all movie stars must, at some point, make an appearance on The Simpsons. At this point, it's the celebrity equivalent of getting a passport photo taken. For his turn, Benedict imitates two other British greats, as he impersonates Hugh Grant's Prime Minister from Love Actually, and Alan Rickman's Professor Snape - both in just one scene!
Yes, obviously Sherlock, obviously, yes. The Cumberbatch dived head-first into being just so very much smarter than everyone else in the world. "What is it like in your funny little brains, it must be so boring!" But the real Sherlock comes through as, slowly – and against his better judgement - he develops feelings.
Sherlock series 1 is available On Demand. Go to TV On Demand > By Channel > BBC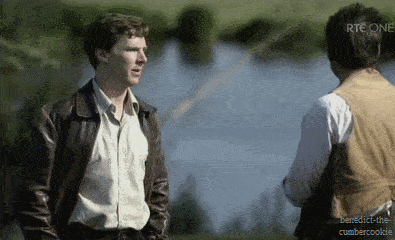 It is a national tradition that all British movie stars of the last couple of decades must have appeared in at least one episode of an Agatha Christie. Emily Blunt's done it, as has Damian Lewis, and Michael Fassbender (yes we know he's not British, he sneaks in for being handsome). Benedict, sadly, has to share what was a lead role with Miss Marple - as his episode, Murder is Easy, is adapted from a book that she is not in. But as Luke Fitzwilliam, Benedict still plays a dashing part.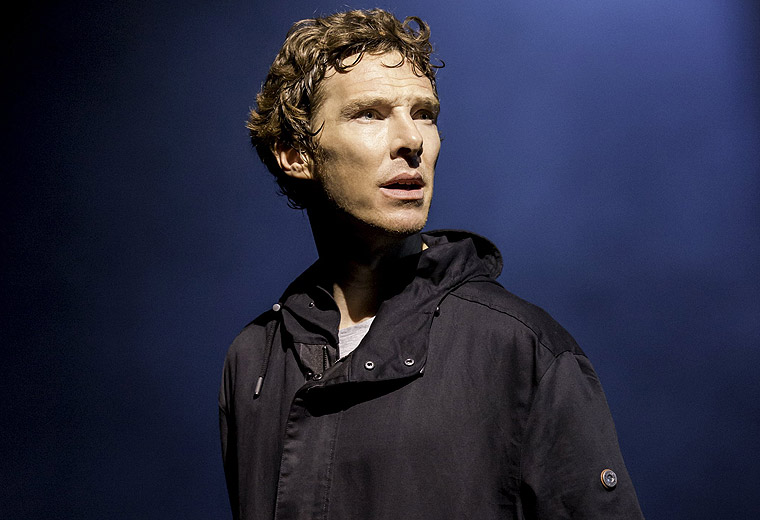 At this point, after this list of excellent Cumbermoments, it feels like he's just showing off. Taking the stage as a character who is arguably the Bard's greatest creation, Hamlet. It's had to pick a favourite moment between the antic disposition and existential despair - we're going to go with the pent up frustration of "How all occasions do inform against me, and spur my dull revenge!"
Watch South Bank Show with Benedict Cumberbatch