Full of fun and gorgeous to look at, the buddy-cop film is also bursting with hidden gems and references to other films in the Disney-verse. Whether it's your first or thirtieth time taking the trip to Zootropolis, check out our guide to the fan-nods that might have hopped past you:
Elephants love Frozen too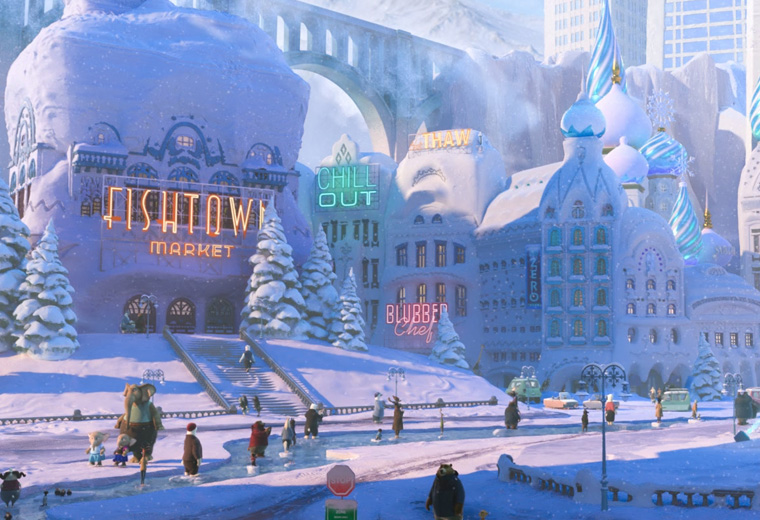 When ambitious bunny cop Judy Hopps (voiced by Ginnifer Goodwin) first arrives in Zootropolis, she watches the residents of Tundratown go to work. If you look very closely in the bottom left hand corner of the above pic, you can see two ickle elephant children in Anna and Elsa costumes. Yup, even in an alternate universe where humans don't exist, they still love Frozen. And if that's not enough, a quick glance at Judy's iPod reveals a wondrous pun on the most famous song in the world.

Flying down to San Fransokyo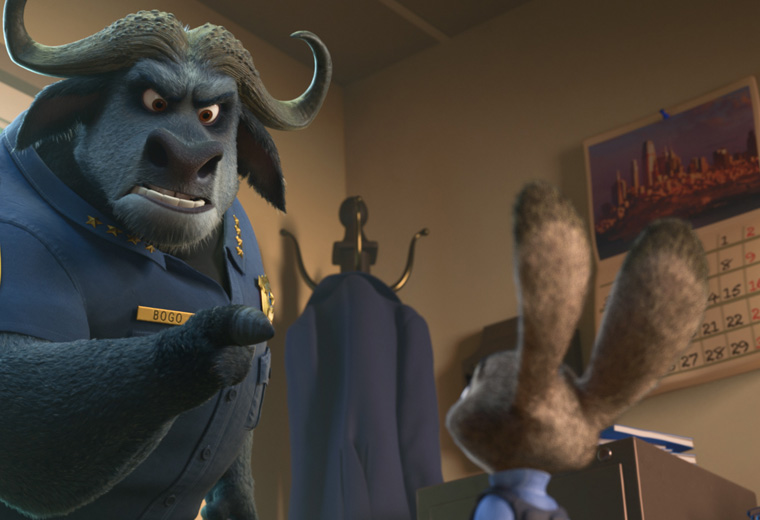 Judy isn't the only fan of Disney in this universe. Her tough boss, Chief Bogo (voiced by Idris Elba) gives her a dusting down that "life isn't just a cartoon with musical numbers". But a quick glance over the top of Judy's ears shows Bogo's calendar has a picture of San Fransokyo, the main setting of Big Hero 6. Or rather, Pig Hero 6 as it's known round those parts: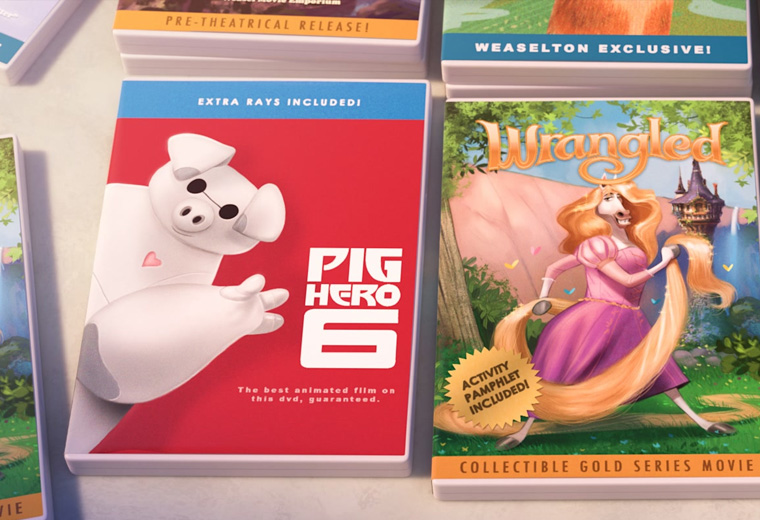 There are nods to other Disney films too, including "Wrangled" (Tangled), "Meowana" (Moana), "Giraffic" (Gigantic) and "Floatzen 2" (Frozen 2), which according to its blurb is "The best film of the year starring a moose and otters".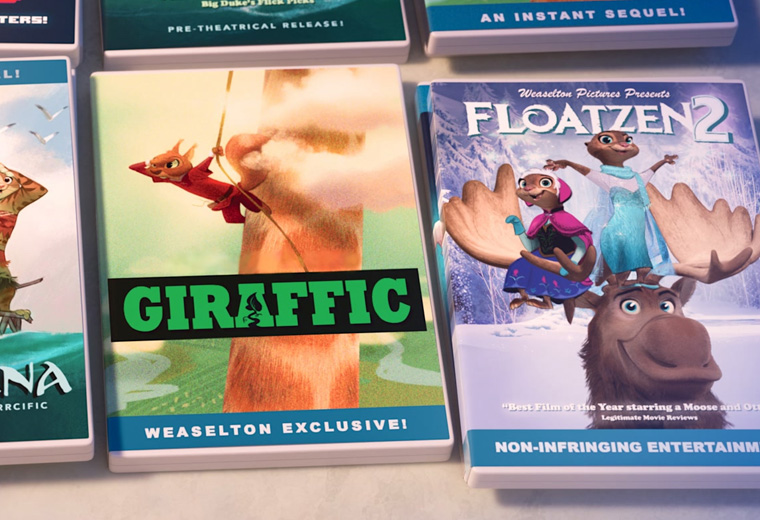 Blink-and-you'll-miss-'em-Mickeys
Of course, this being a Disney film (we may have mentioned that a few times), there's just got to be a reference to the most famous animal of them all, Mickey Mouse. In almost any Disney ride, TV series or film, a version of Mickey has been subtly inserted; you just need to know where to look. If you peer closely enough at Sergeant Clawhasuer's cheek (don't worry, he won't bite) you should see a familiar shape amongst his spots:
There's another type of Mickey Mouse hidden in the film too. When wily fox Nick is pulling his baby scam, he passes another baby in a pram who can't seem leave the house without their favourite soft toy.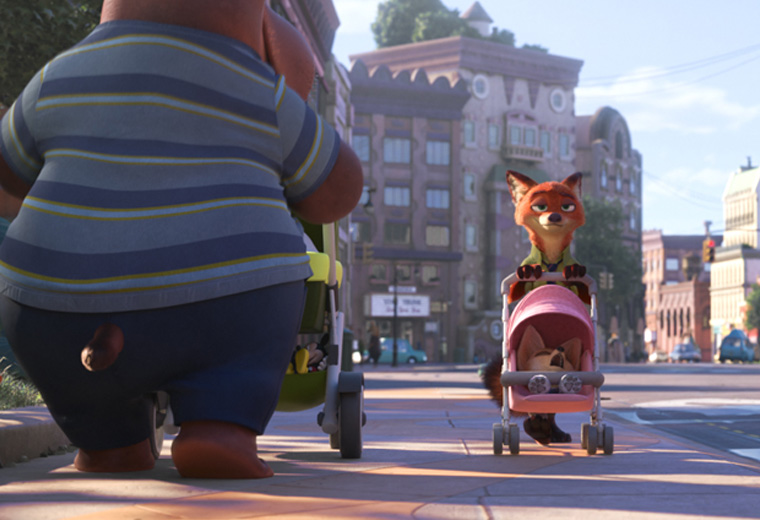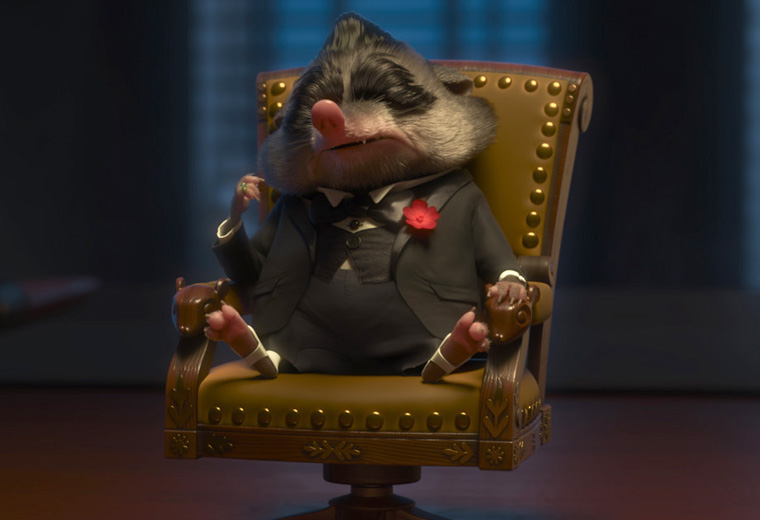 Even though Zootropolis is a kids' movie, the animators have taken care to make sure there's plenty for adults too. In the trailer you might have seen crime boss Mr Big (actually a teeny-weeny arctic shrew) above, who bears a close resemblance to Marlon Brando in The Godfather.
But we'll bet that you wouldn't expect to see a reference to Breaking Bad, or in this case, Breaking Baaaad: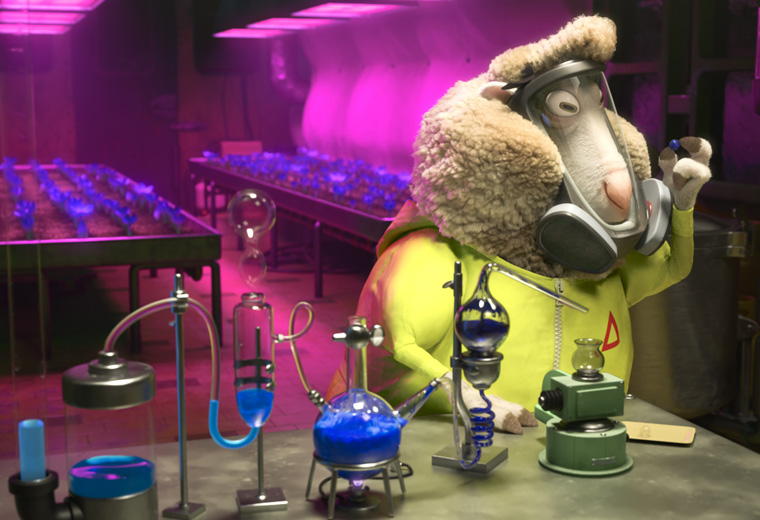 We'll leave it up to you to decide how best to describe to the little ones why two sheep named Woolter and Jesse in yellow jumpsuits are so hilarious.

Hidden voices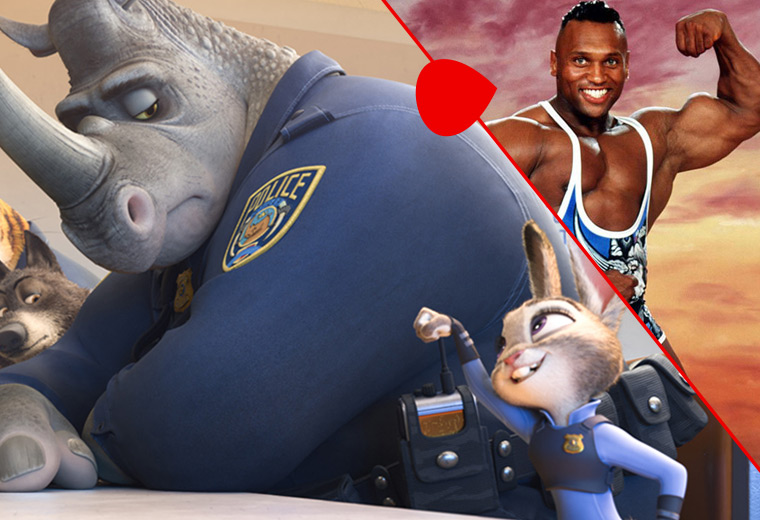 A bit of a niche one this, but amazing all the same. Mark Smith voices Officer McHorn, the rhino policeman who's distinctly unimpressed by Judy. "Mark Who?" you might be asking. Smith is better known for playing another rhino, namely the rather muscly one in 90's TV series Gladiators. Do you think McHorn's wearing a latex playsuit under his uniform?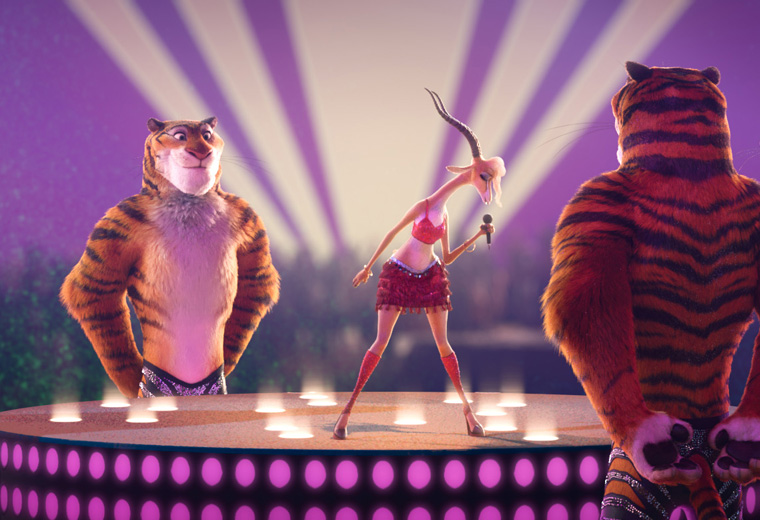 Rhino isn't the only celebrity hiding in Zootropolis. The first cameo we spotted is pop star Shakira shimmying around as her horned equivalent Gazelle; those hips don't lie!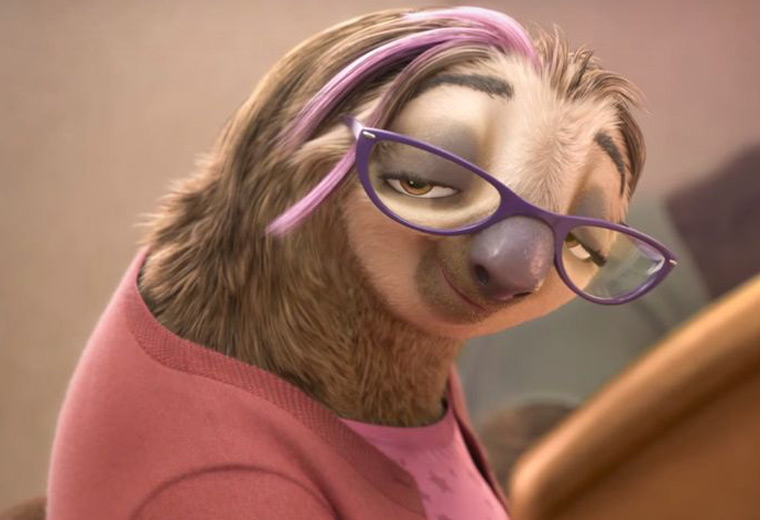 And we're not quite done with the Frozen references just yet, as Kristen Bell who voices Anna, plays DMV sloth Priscilla. Rumour has it Bell was given the part after seeing this video showing how much she loves sloths. Awww!

Zootropolis is available now on Virgin Movies. If you're a Virgin Media customer, press Home on your remote, then On Demand > Movies.