1. We've got not one, not two, but 24 kids' channels to enjoy
TV XL gives you over 230 channels, with 24 dedicated just to the young'uns. And with glorious high definition, kids' cartoons have never looked better!
Plus, with parental controls, you can restrict what your kids watch by setting a PIN-controlled lock on channels of your choice (find out more here).
Here's a taster of the exciting kids' shows coming up this week…
Best Friends Whenever, Fridays, 5.30pm, Disney Channel (CH 724)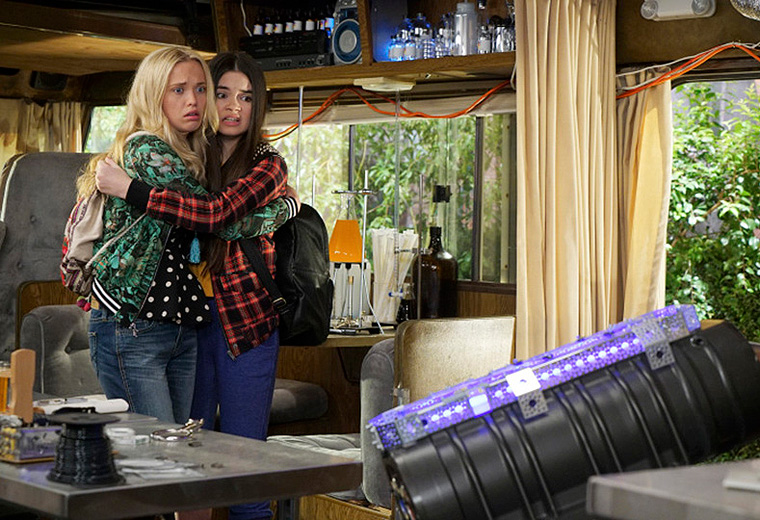 Cyd and Shelby are best friends with a very special skill – they can time travel! In Friday's episode, Shelby's gutsy Grandma Rita visits, prompting a trip back to the 1950s.
Atomic Puppet, Monday-Thursday, 3.30pm, Disney XD (CH 707)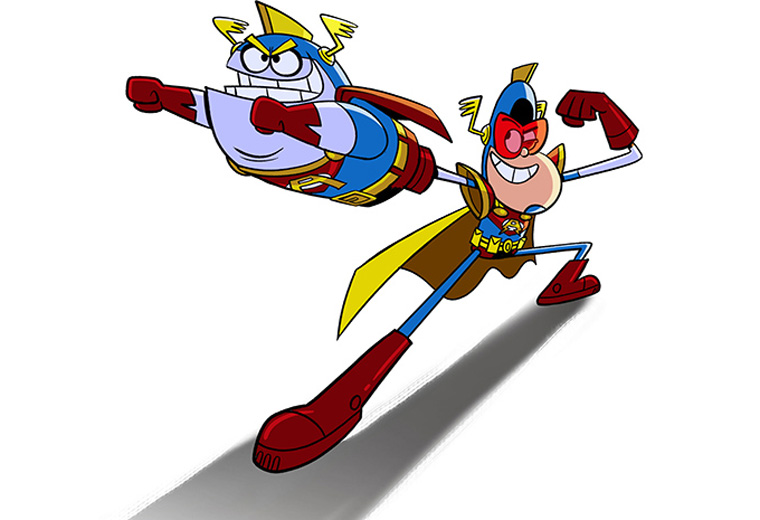 No, it's not the new Atomic Kitten album. It's a barmy but brilliant cartoon. A powerful superhero fuses onto the hand of his biggest fan, 12-year-old Joey Felt. Together, they become Atomic Puppet.
Clarence, Monday-Friday, 4pm, Cartoon Network/HD (CH 704/732)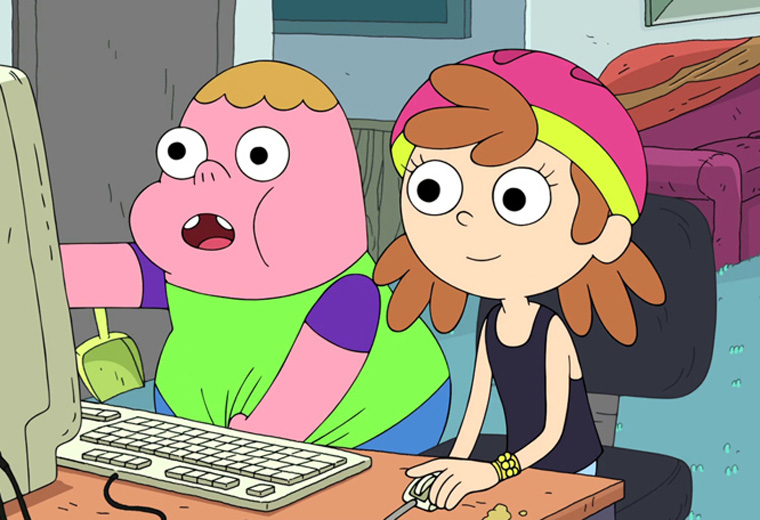 Cuddly Clarence is back for new adventures out and about in Arizona, along with his motley crew of his mates Jeff and Sumo. Fans of Adventure Time will love this quirky toon – the shows even share a storyboard artist.
Molang, weekdays from Monday, 4pm, Cartoonito (CH 706)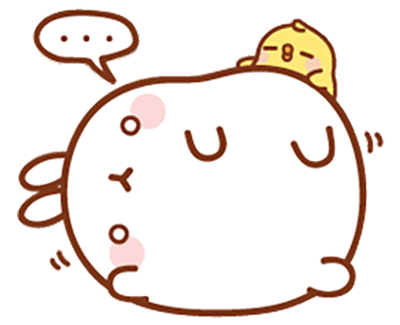 This brand new adorable series follows Molang, an outgoing rabbit, and a shy, discreet little chick called Piu Piu. The curious pair go on adventures and get up to all sorts of tomfoolery, even journeying to the moon and back.
Wabbit, Monday-Friday, 11am, Boomerang (CH 730)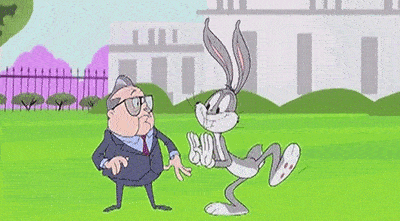 Everyone's favourite carrot-cruncher is back in action to keep us entertained throughout the summer. And he's in good company – he'll be joined for Boomerang's summer holiday specials by Bunnicula, Mr Bean and George Of The Jungle. What a dinner party that would be…
The Fairly OddParents, Monday-Friday, 3pm, Nicktoons (CH 717)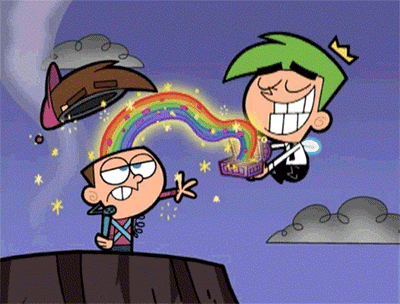 Magical mayhem returns, with more episodes from 10-year-old Timmy Turner and his fairy godparents Cosmo and Wanda.
2. On Demand is a treasure trove of quality kids' shows
You get thousands of hours of On Demand TV with XL, including 300 hours of kids' shows. Dip in and out or go for one heavy session of these fabulous Box Sets, available to watch whenever you want them…
Tom And Jerry Tales, available in TV On Demand > By channel > Tom And Jerry Tales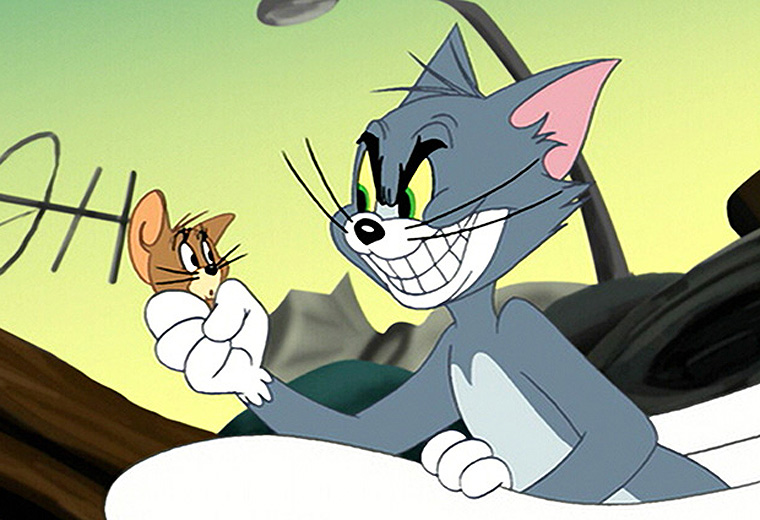 The iconic cat and mouse games continue, with more teasing, tricks and hilarious high jinks.
Ben 10: Omniverse, available in TV On Demand > Collections > School's Out For Summer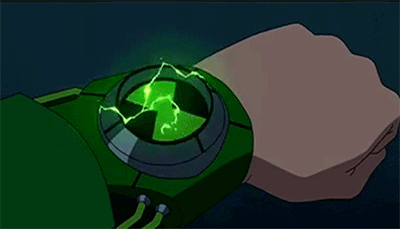 Ben Tennyson was just your average boy, until he discovered the Omnitrix – a mysterious device that transforms its wearer into 10 types of alien. This series is the fourth in the franchise, following Ben as he turns 16. It's out of this world!
Great news – with our parental control settings, you can choose age restrictions for On Demand services, so you're in charge.
3. If you're on the move this summer, TV Anywhere lets your TV move with you
If you're out and about soaking up some rays and need something to keep the kids occupied, TV Anywhere is on hand to hook you up. Watch over 100 live TV channels anywhere in the UK with WiFi on your laptop or computer, including Cartoon Network, Nickelodeon, Disney Channel and CBBC Picks and CBeebies Picks. If you have the Virgin Media: TiVo® service and are in the UK with a WiFi connection, you can get it on your mobile or tablet.
4. You can go surfing with the YouTube app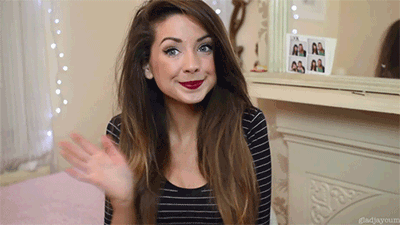 We don't just give you great shows. With the YouTube app, your kids can surf the best of the web through your TV, and see Zoella, Alfie Deyes, and the rest of their favourite vloggers on the big screen.
5. And for the next generation of superstar athletes, there are loads of sports channels, too!
This summer is a massive one for sport, from the Rio Olympics to the return of the Premier League. With your package you get plenty of extra special sports channels to inspire budding star athletes, including Eurosport and BT Sport. And if you're a Sky Sports customer, you get all the sport, with seven Sky Sports channels including Sky Sports F1® and Sky Sports News HQ. Winning.