The real stars of the show however, are the CGI primates who take a prominent place on the film's poster. While we can't help but admire Alexander's preposterously defined six (eight?!) pack and Margot's sodden stare, the internet went ape for our new monkey mates who display all manner of emotions - angry (mid-left), brooding (front left), and the ultimate scene-stealer; the fourth-wall-breaking 'why the chuff are you staring at me' gawper on the bottom right.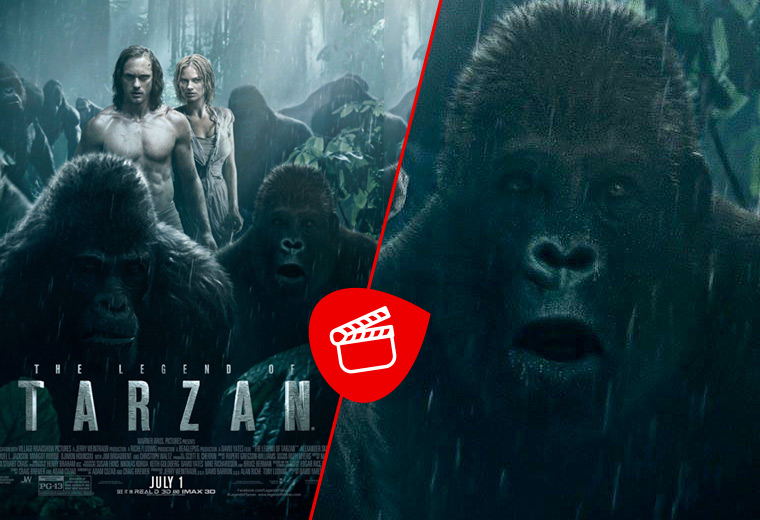 Movie studios aren't exactly shy of money. So when Marketing teams unveil each cavalcade of posters and trailers to tease their next, enormous new mega-movie, you'd think that they could've at least afforded someone to double check them for inconsistencies.
While the following list of movie posters with hilariously distracting background details probably spelled bad times for the team who created them (Accio Redundancio!), we and the internet can rejoice in the glorious schadenfreude of such ineffectual, creative laziness.
X-Men: Days Of Future Past (2014)
X-Men movies don't exactly have the best track record when it comes to polished posters (never forget this Xavier / Magneto intern-created double whammy).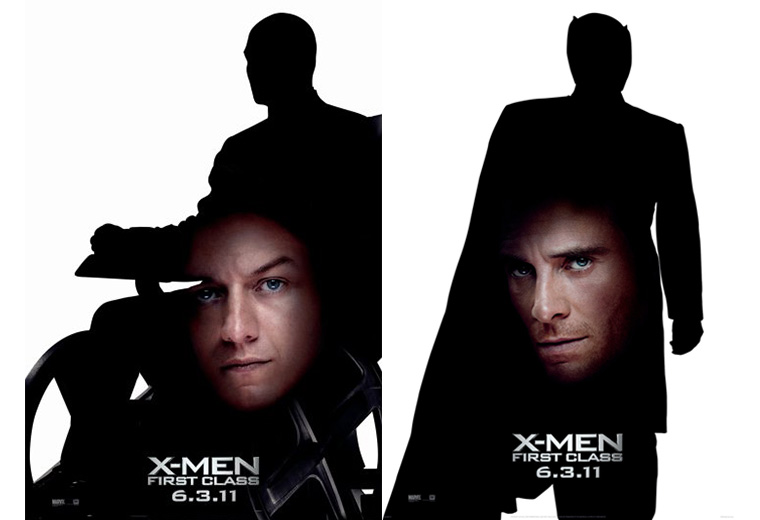 Thankfully, the posters for Days of Future Past were far superior, full of striking, colourful imagery and stuffed full of stars. Alas, a side effect of throwing the kitchen sink at the tableau was the unfortunate/hilarious juxtaposition of Professor X and his hover-chair floating above an explosion decimating Washington. A positioning that makes it look like Prof's chair is fuelled by fart-powered explosive propellant. Once you see it, you can never unsee it.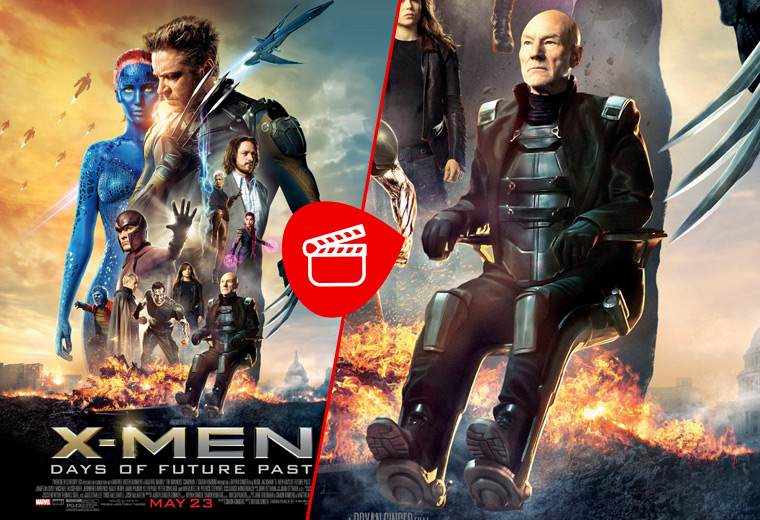 How High (2001)
With a 27% rating on Rotten Tomatoes, there's every reason you've likely never seen this 2001, Method Man-starring stoner 'comedy'. So stick to checking out the shocking poster, which looks - aptly enough - like it was created by someone who'd smoked more than a little 'erb. Get past the weirdly proportioned and positioned characters, and your eyes are drawn to the grass (no pun intended), which is jagged and jarring. The piece de resistance? The turf alignment on the top right of the poster, which is all over the place.
Confessions Of A Shopaholic (2009)
After years of struggling to hit the big time in the US, it looked like rom-com Confessions of a Shopaholic would finally be Isla Fisher's big break. We just didn't expect that to refer to her limbs as well as her career. Fisher is front and centre, and rightly so, but get past her shocked expression, and peer closer at the arm holding the shopping on the inside of the taxi, and there's some limb distortion going on that looks more Exorcist than hardcore Yoga practitioner.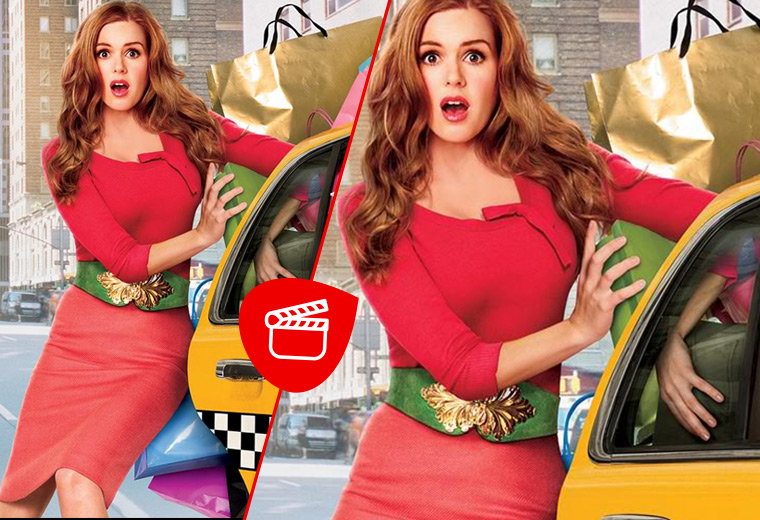 Cinderella (2015)
It's a tale as old as time, and the poster for the live action remake of Disney's Cinderella captures one of the story's most iconic, classic moments - Cinders running away from the ball, sporting a glistening jewelled slipper. While the dress and slipper are on point, a closer look at Cinder's elongated, proportionally enormous foot is a little unsettling. The poster suggests her hoof is as long as her entire upper torso. Oops.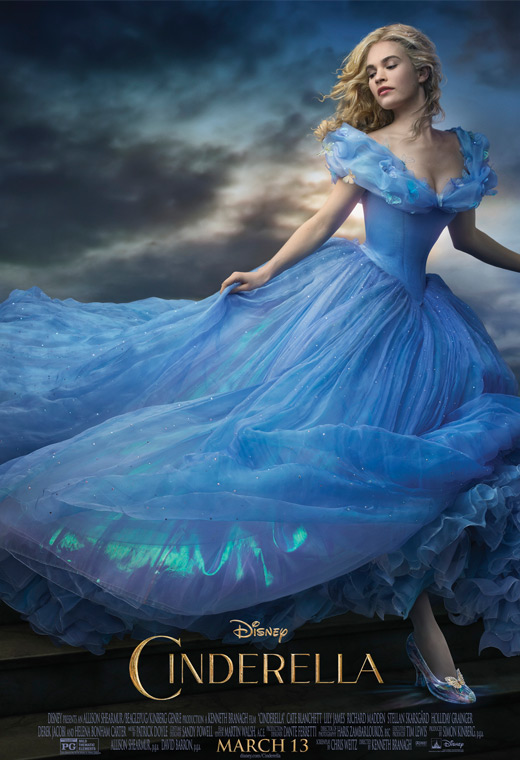 Southpaw (2015)
Jake Gyllenhaal's intense boxing movie is a winner for many reasons, not least the insane body transformation he went through to play the lead role of sportsman Billy 'The Great' Hope. This accompanying poster is also niftily designed, aping classic boxing posters of yore. The only snafu? Gyllenhaal's traditionally impressive pecs seem to have taken one punch too many, with his right (the poster's left) pectoral looking more saggy manboob than you'd expect. It's an effect that's hard to miss, and seems to follow you around the room wherever you go.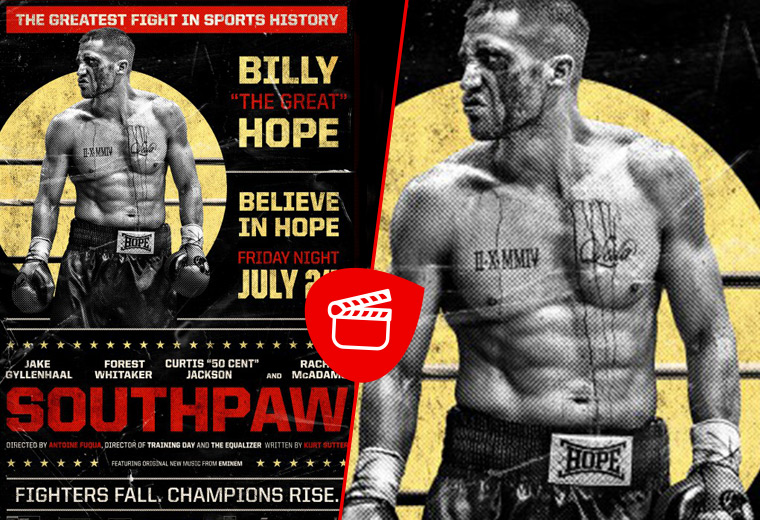 Friends With Kids (2011)
Friends With Kids is a surprisingly misleading com-dram. Stuffed with some of cinema and TV's funniest stars, the trailer screamed LOLs aplenty. The actual movie was far more emotionally scarring than you'd expect, so it kinda makes sense that the poster is equally as falsifying. The wine glasses and candles suggest the six-some are sat at a table over dinner. Wiig and Westfeldt's arm placement suggest as such. So then why do the others look so detached? Is it the complete lack of synced up eyelines, and the way in which none of them actually seem to be engaging with anyone else on the table? So weird.