William Shatner – Captain James T. Kirk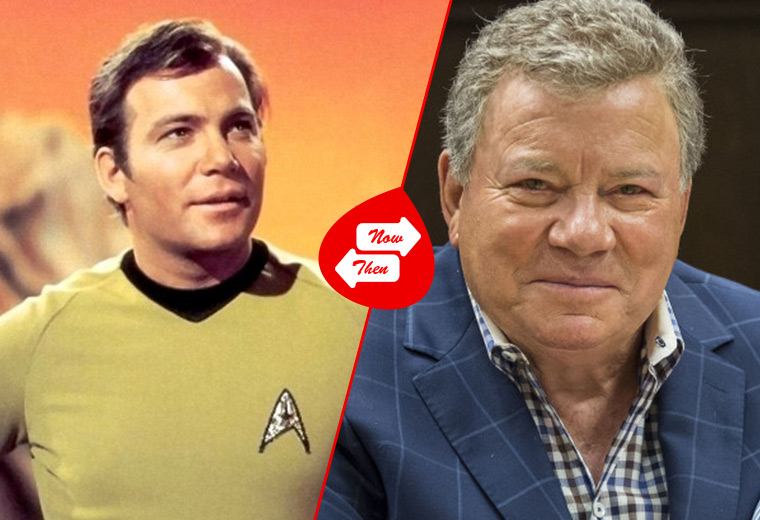 William Shatner never really went away: the erstwhile Enterprise captain has always remained on the fringe of pop culture, thanks to acting gigs like Boston Legal (101 episodes of ham), a near permanent presence in US advertising and an ill-advised attempt at a singing career (okay, his cover of Common People was pretty good). Always available for conventions, spoofs or... just work, really, Shatner will next appear in sci-fi Creators: The Past, playing Lord Ogmha opposite Gerard Depardieu.
Leonard Nimoy – Spock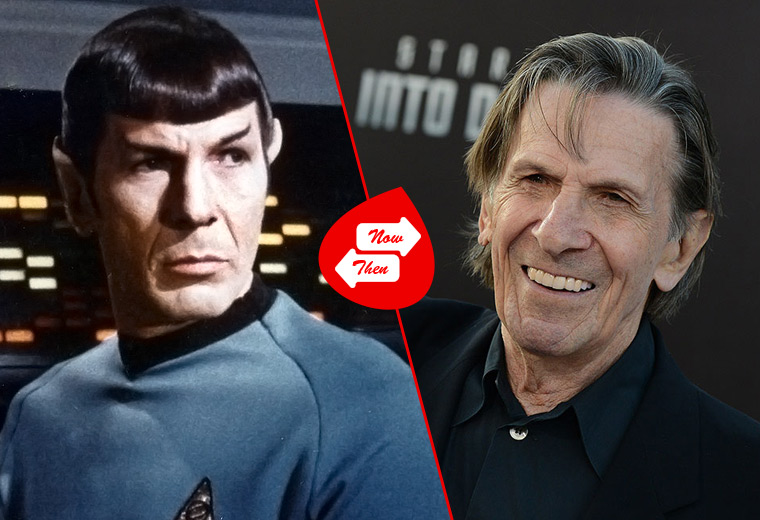 Emotionless and distant as Spock the Vulcan, the real Leonard Nimoy could have been more different to his character but found himself more typecast than most of Star Trek's crew; first he released an autobiography named 'I Am Not Spock', but as he grew to embrace his popularity, followed it with a volume called 'I Am Spock'. Beloved by all, including director JJ Abrams who cast him in both of his Star Trek reboots, Nimoy tragically passed away in February 2015, his work on this mortal plane complete.
DeForest Kelley – Leonard 'Bones' McCoy
Refusing creator Gene Roddenberry's offer to play Spock, Kelley instead brought Bones to life, playing the world-weary medic from 1966 to 1991 across TV shows, animation and the six Star Trek feature films. Typecast like Nimoy. Kelley retreated from acting and lived happily off his Trek wages and convention appearance fees. His biggest fear was that his obituary would read "He's dead, Jim" and sadly, marking his passing from stomach cancer in 1999, Newsweek obliged.
George Takei – Hikaru Sulu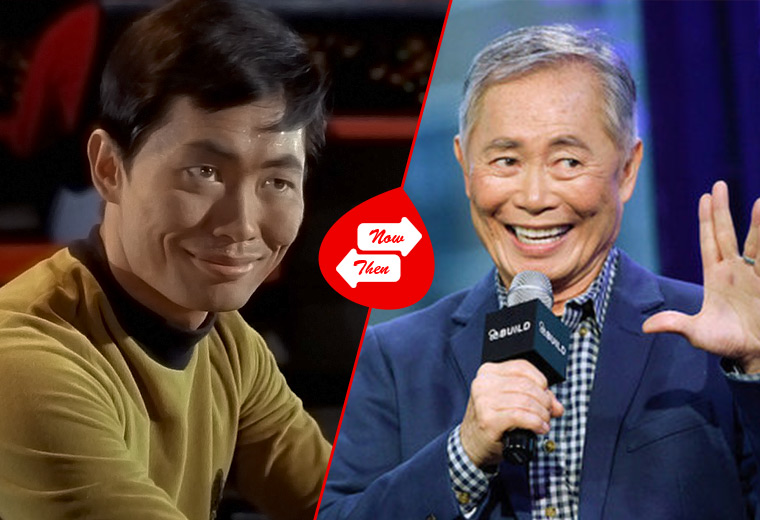 52 episodes of Star Trek was enough to make him a star, so George Takei realised he could sell himself - or at least his iconic voice - as a brand. Countless cameos and voiceover gigs followed Trek (The Simpsons Futurama, Family Guy, Disney's Mulan. Star Wars: Clone Wars and more) but Takei has found his niche online and boasts millions of followers on social media, whom he rewards with regurgitated memes. Takei recently objected to the decision to make John Cho's Sulu gay, despite being an advocate of LGBT rights himself.
Nichelle Nichols – Lieutenant Uhura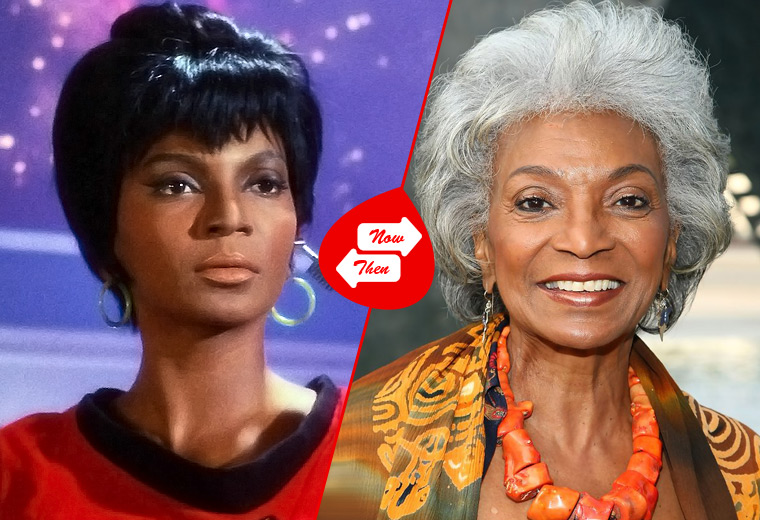 Born Grace Nichols and now 83 years young, Nichelle blazed a trail as Uhura, for some viewers the first person of colour they'd seen on a syndicated TV show. Nichols also became a regular fixture on the convention circuit but stayed part of the sci-fi community, accepting an extended cameo in superhero TV show Heroes and even reprising the role of Uhura in non-canon Star Trek fan films. She'll next appear in serial killer thriller White Orchid alongside Olivia Thirlby and Jennifer Beals.
Walter Koenig - Chekov
Like his crewmates, Koenig was in no rush to disembark the Enterprise gravy train and has enjoyed a career on the back of his 43 official appearances as plucky Soviet Ensign Pavel Chekov. He too accepted the invitation to appear in Star Trek fan films, often reprising the role of Chekov (usually after some form of promotion), but he also jumped ship to play incorrigible rogue Alfred Bester on Trek's sci-fi rival Babylon 5 - at least he was expanding his universe.
James Doohan – Montgomery 'Scotty' Scott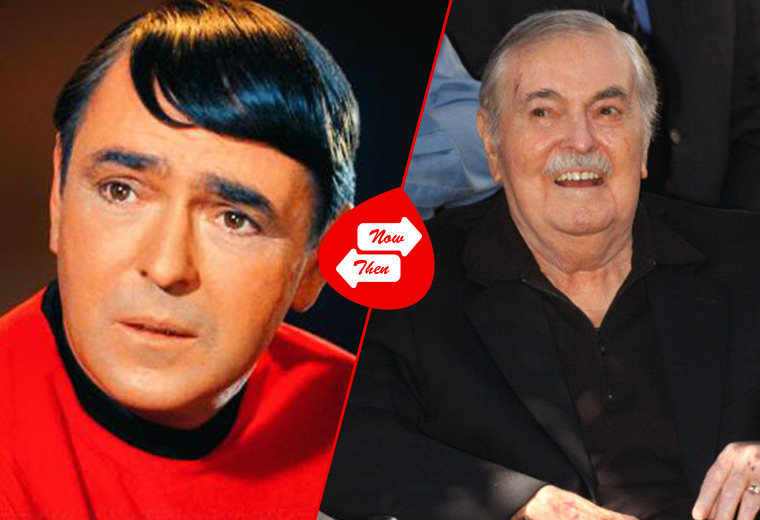 Doohan served the Enterprise well, playing engineer Scotty over 66 episodes and the full canon of movies. Due to his vocal abilities – not that you'd be able to tell from his Scottish accent – Doohan also voiced several characters in the Star Trek Animated Series and devised the Klingon tongue that eventually became a full-blown language. When he died in 2005, portions of his ashes were flown into space. Roj bertlham, Scotty. (That's Klingon for 'Rest in peace').
Patrick Stewart – Captain Jean-Luc Picard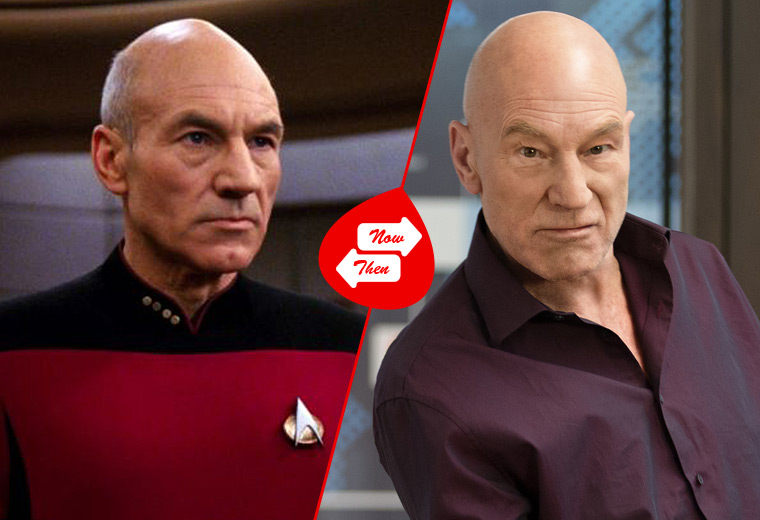 Was Picard a better captain than Kirk? Nerds will argue this way and that, but Stewart clearly has the edge on Shatner in the acting stakes. Stage-trained with a theatrical presence, Stewart didn't stay in Picard's shadow, forging ahead with another sci-fi franchise in the form of X-Men. He most recently appeared as a villain in suspense thriller Green Room, opposite fellow Trek actor Anton Yelchin, and will reprise the role of Charles Xavier, possibly for the last time, in next year's final Wolverine movie.
Jonathan Frakes – Commander William Riker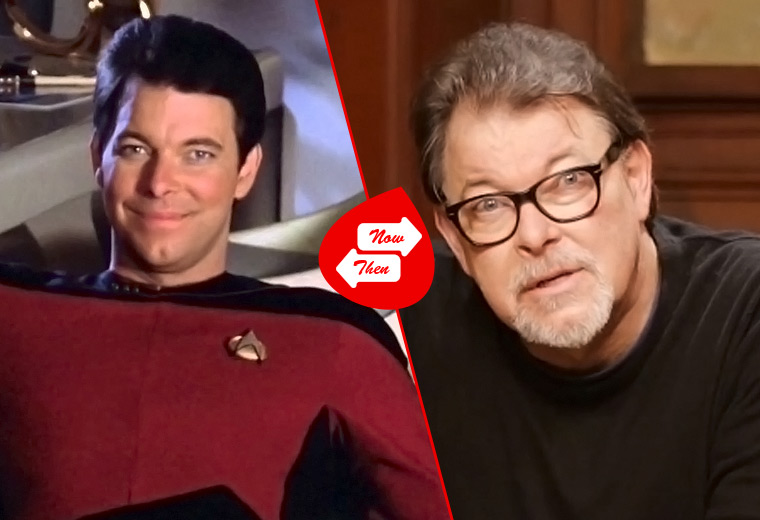 The perennial bridesmaid to Picard's bride, Riker rarely got to sit in the captain's chair – and even when he did, he sat weird – so it's no surprise that Frakes moved into directing, where he got to call the shots. His films include Star Trek: First Contact, arguably the last great legacy Trek movie, plus 2004's Thunderbirds reboot and the Librarian TV movies. Frakes still acts but pays the bill with TV directorial gigs on shows including Agents Of SHIELD, NCIS and superhero show Powers.
Brent Spiner – Data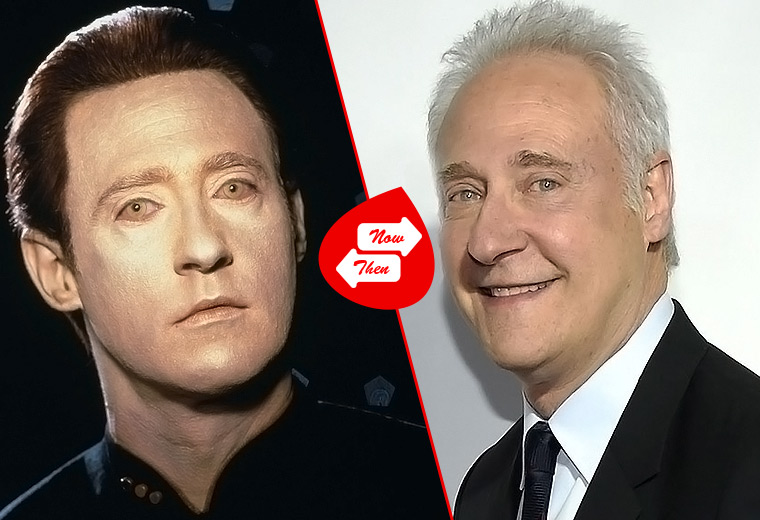 As android Data, who yearned to emote, Spiner was arguably The Next Generation's most complex character. Data defined him for a while, but Spiner did break out in movies like Independence Day and Phenomenon. He recently reprised his role of Dr Brakish Okun in Independence Day: Resurgence, revealing his character to be homosexual – no word yet on whether George Takei approves from his position of Only Gay In The Universe – and he has a starring role in TV's hot new possession drama, Outcast.
Marina Sirtis – Counselor Deanna Troi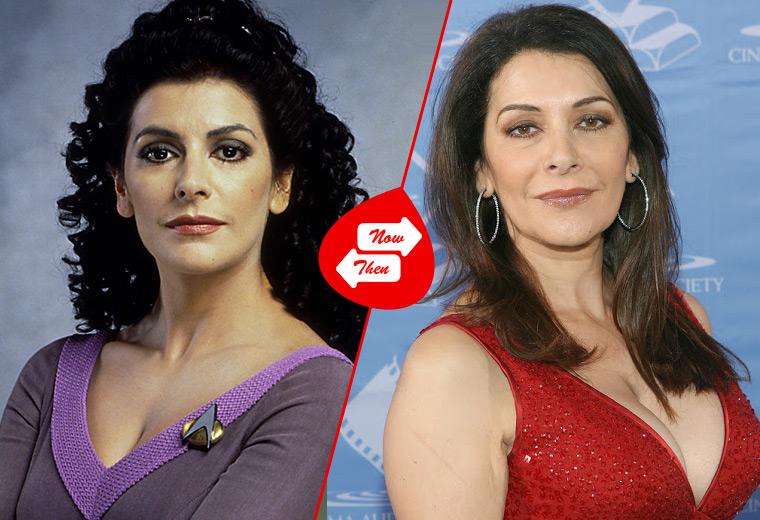 Ship's counselor Troi was the on-again/off-again love interest for Will Riker, but eventually came into her own as The Next Generation evolved. Sirtis, born English from Greek parents, did the full stint of seven seasons of TV and all TNG movies, and then stuck around on the convention circuit. She never stops working: Sirtis has eight movies due for release this year, including the excellent sounding Little Dead Rotting Hood.
Michael Dorn – Worf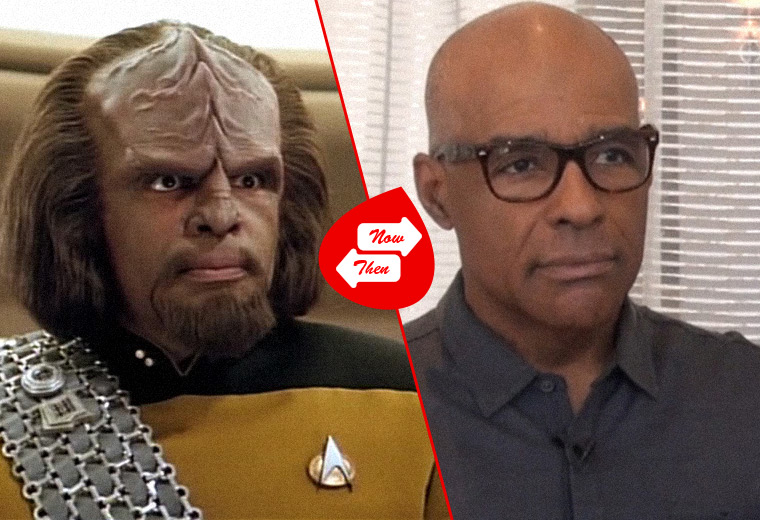 Many actors try to escape the characters they spent so long crafting on TV, but Michael Dorn doesn't seem to want to let go of Worf. The actor, now 63, continues to campaign for his chance to step into the Star Trek limelight, activating a campaign under the hashtag #WEWANTWORF for a spin-off called Star Trek TNG: The Worf Chronicles. Until the particular dream comes true, Dorn provides voiceover work for the likes of Teenage Mutant Ninja Turtles and cameod in Ted 2. He currently tweets under the handle @akaWorf.
Gates McFadden – Dr Beverly Crusher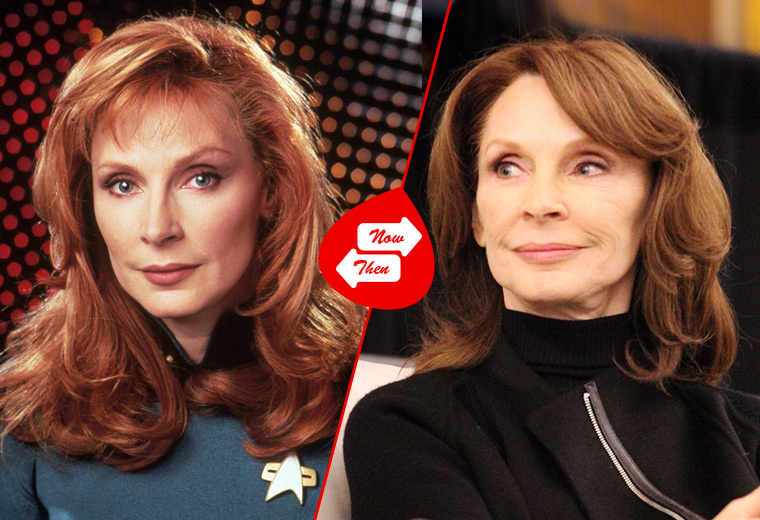 McFadden found herself forcibly removed from the Starship Enterprise after the first season of The Next Generation, only to find herself back in favour for season three, where she remained the ship's doctor until the franchise's end with Star Trek: Nemesis in 2002. Her last high profile was a recurring character in TV legal comedy Franklin & Bash, but she served as Artistic Director of the Ensemble Studio Theatre of Los Angeles between 2009 and 2014. She has one son and Data is his godfather.
LeVar Burton - Geordi La Forge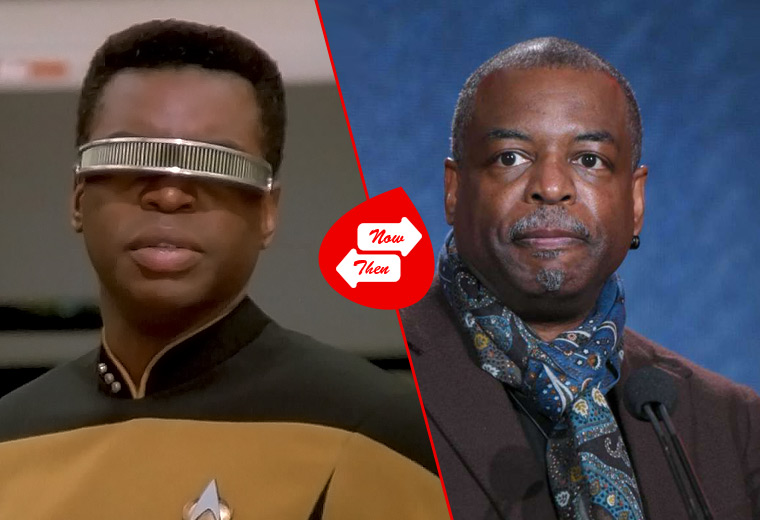 Equally known to many Americans as Kunta Kinte in Roots and as the host of educational show Reading Rainbow, LeVar Burton is about as beloved an institution as it is possible to be in the US. Kickstarter recently brought Reading Rainbow back with donations topping $5 million, but Burton busied himself with roles in TV's Perception, as a voice on animated Transformers show Rescue Bots, and with a cameo in the 2016 adaptation of Roots.
Wil Wheaton – Ensign Wesley Crusher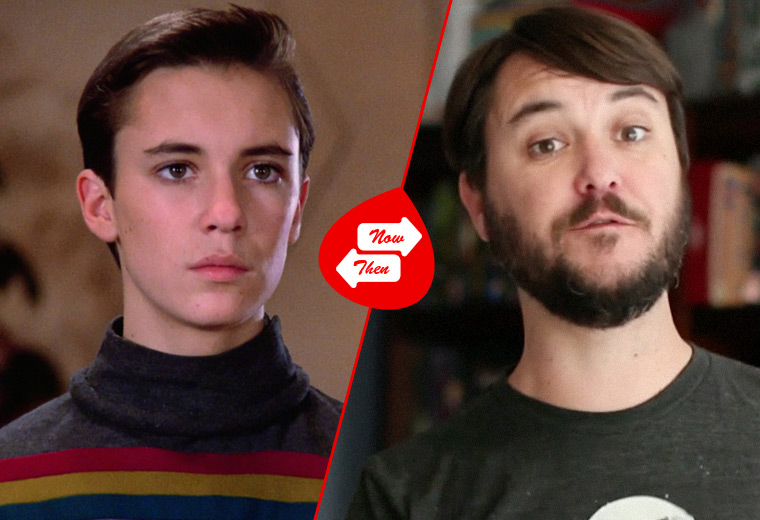 One of the most hated Star Trek characters in history, Wheaton's whiny ensign Wesley only appeared in the one Star Trek movie, Nemesis in 2002. The actor, however, positioned himself as the thinking nerd's nerd, thanks to recurring cameos as himself in sitcom The Big Bang Theory and a huge social media following. Voiceover work and web series have kept him in fancy ten-sided dies since his Star Trek days ended.
Avery Brooks – Captain Benjamin Sisko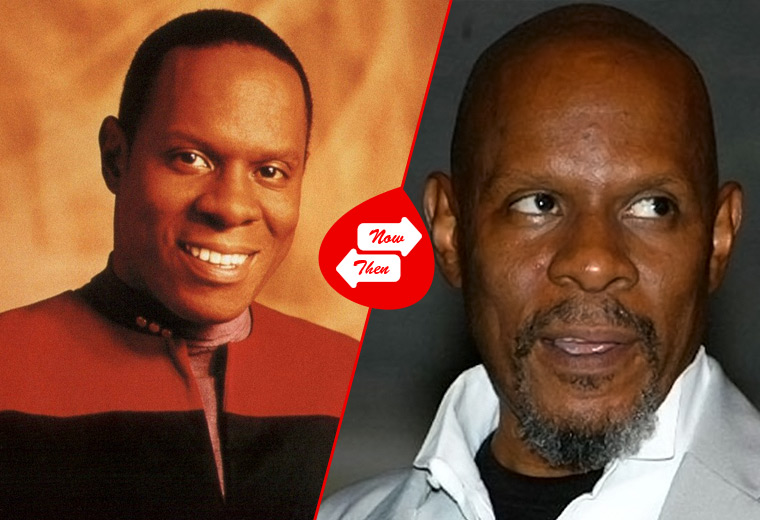 Considered by many to be almost the equal of The Next Generation in terms of cerebral adventures, Star Trek: Deep Space Nine did not stick in the nation's consciousness quite like TNG, although it ran for just as long. Brooks sat in the captain's chair for 173 episodes but Sisko was but part of his life; after the show folded he played King Lear on stage and has played jazz at a Blues festival in Paris. He is a uniquely cool dude who is far too awesome to leave a trail on the internet of what he's done recently.
Rene Auberjonois – Odo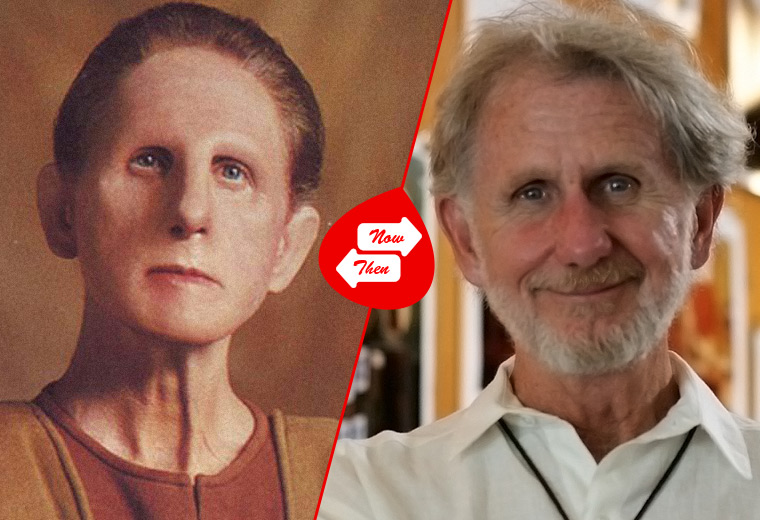 As shapeshifter Odo, Rene Auberjonois used his chameleonic abilities to mask his identity, and he pulled the same trick off screen too, flitting from project to project without ever being tagged 'the Star Trek guy'. Did you know that Auberjonois voiced Chef Louis in The Little Mermaid? And he was in Batman Forever? And M*A*S*H? And 1991's Star Trek VI: The Undiscovered Country, somehow? Nobody even knew it was him. See him next in New York thriller Cortex opposite Josh Lucas.
Alexander Siddig – Dr Julian Bashir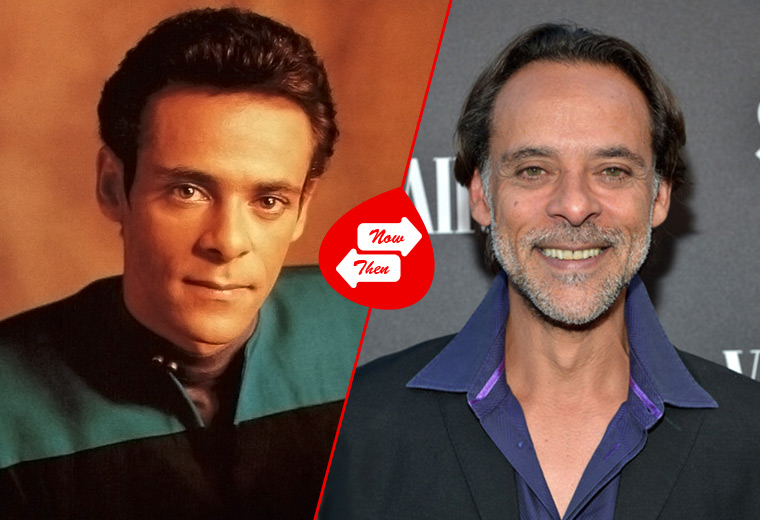 Born in Sudan in 1965, Siddig bought some Middle-Eastern spice to outer space as the USS Defiant's doctor. You've definitely seen him in other non-Trek related projects... but where? Let's see if we can guess where you know him from. Hermes in Clash Of The Titans? No? It must be Hamri Al-Assad in season 6 of 24, surely? No? Okay, enough toying with you: he was Doran Martell in Game Of Thrones until he was [spoiler redacted] last year. You're welcome!
Kate Mulgrew – Captain Kathryn Janeway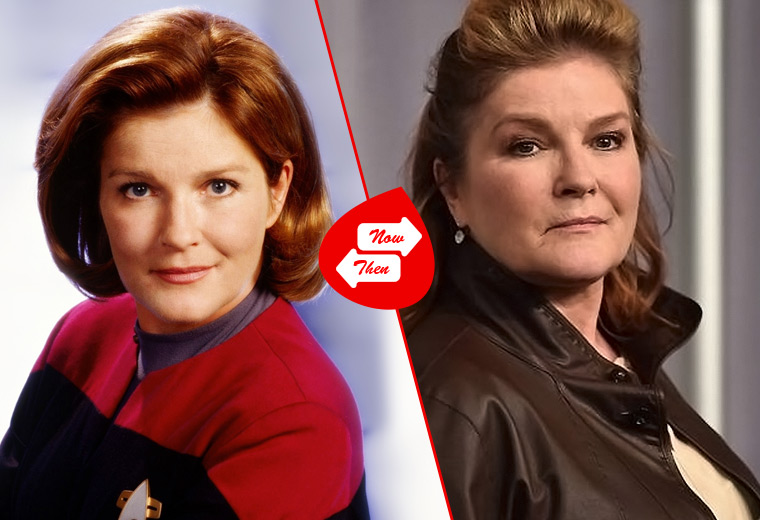 Where were all the outraged Ghostbros when a woman was allowed to captain a Starfleet ship in 1995, huh? Mulgrew effortlessly followed captains Kirk, Picard and Sisko as the first (canon) female Starfleet captain in Voyager, which ran for seven years. Janeway popped up for one last hello as Vice Admiral in Nemesis in 2002, but Mulgrew has recently made a big comeback, playing inmate Red in Netflix sensation Orange Is The New Black.
Scott Bakula – Captain Jonathan Archer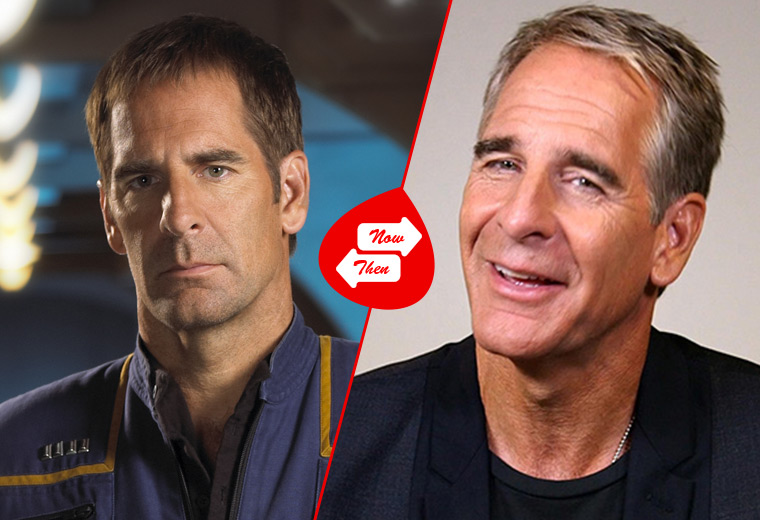 Used to travelling through time thanks to serial drama Quantum Leap, Scott Bakula had no qualms about stepping back in history to play the lead in the first ever Star Trek prequel. The show was considered a flop but it lasted four seasons until it was cancelled. No matter, because Bakula found himself a regular gig on NCIS and then spin-off NCIS: New Orleans, which continues to serve him well. His next movie is a comedy musical set in India called Basmati Blues, opposite Oscar-winner Brie Larson.