The sun rose over Battersea Park for the final race in the second ever FIA Formula E Championship season. With the ultimate title still up for grabs, the tension just kept growing. Until about 20 seconds into the race…
It was a tough day for the DS Virgin Racing team. With the Dragon Racing cars bearing down on them in the standings, they had a fight on their hands to keep their third place ranking. But boy did they intend to fight!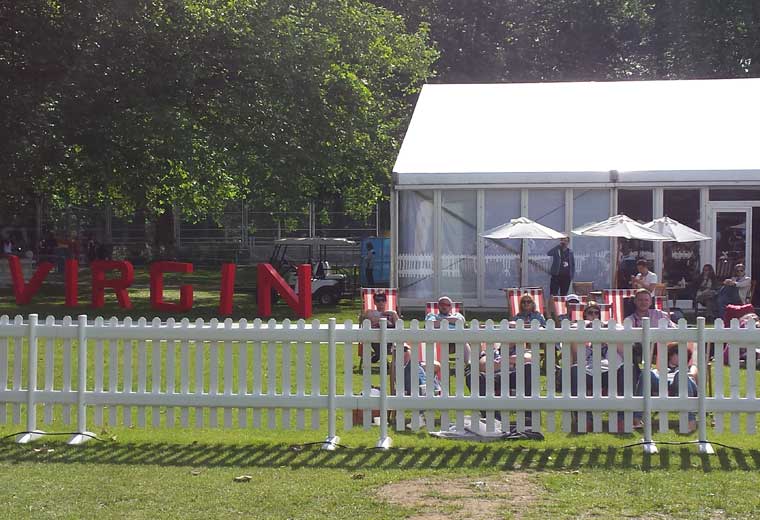 Qualifying troubles
Charging problems with the cars meant the second free practice session was cancelled. The DS Virgin racers, Sam Bird and Jean-Éric Vergne (affectionately known as JEV ), just didn't have enough time in the cars to really get things going during qualifying. Uh oh.
But they had a plan. After entering the Virgin E-Xperience tent as heroes, JEV explained to the crowd that his strategy was to "Go quick and overtake some cars." Great plan guys. Now get it done.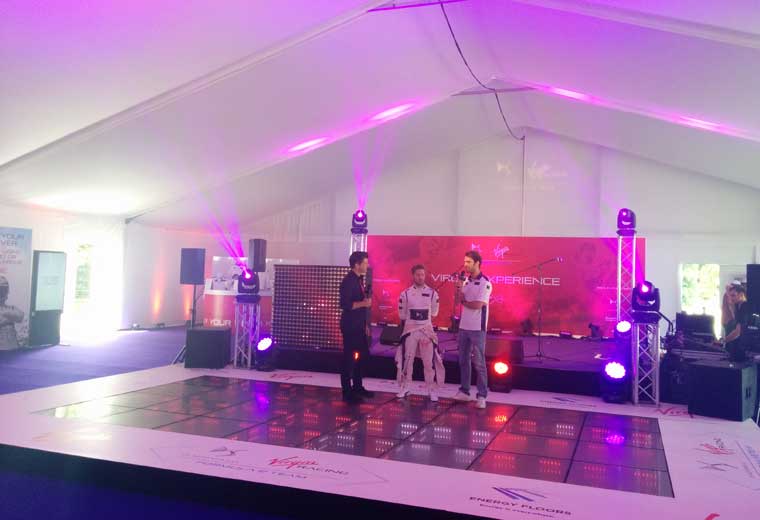 Spirits were high in the Virgin E-Xperience area. Hundreds donned DS Virgin Racing caps to show their supports and a certain Richard Branson (whoever he is) showed up to open a bottle of champagne with a sword, as you do.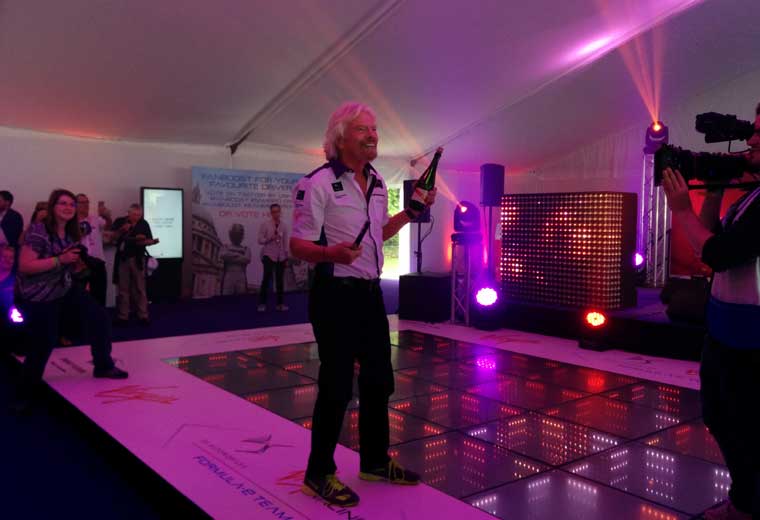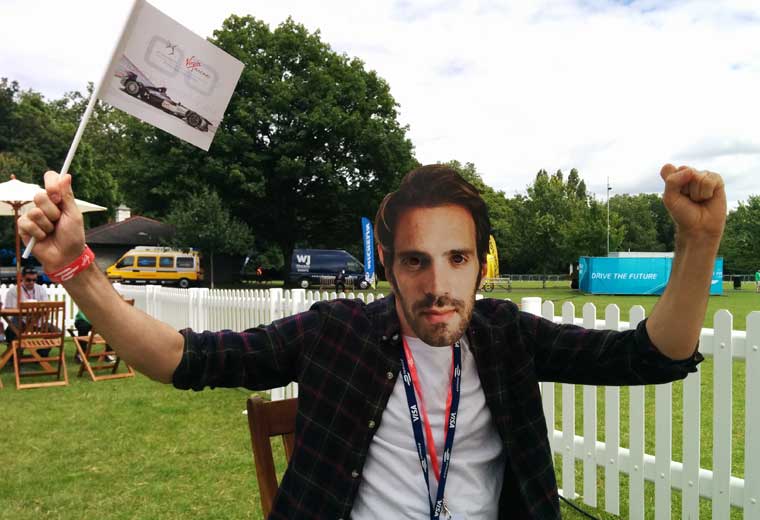 And they're off!
The race got underway with all eyes on the two title contenders Sébastien Buemi and Lucas di Grassi at the front of the pack. Everyone was hoping to see the two battle to overtake each other but almost immediately, at turn 3, they crashed into each other spinning out of any hope of a top 10 position. Oops.
Instead, they had to duke it out in a different way. Whoever set the Visa Fastest Lap would earn two points and win the title.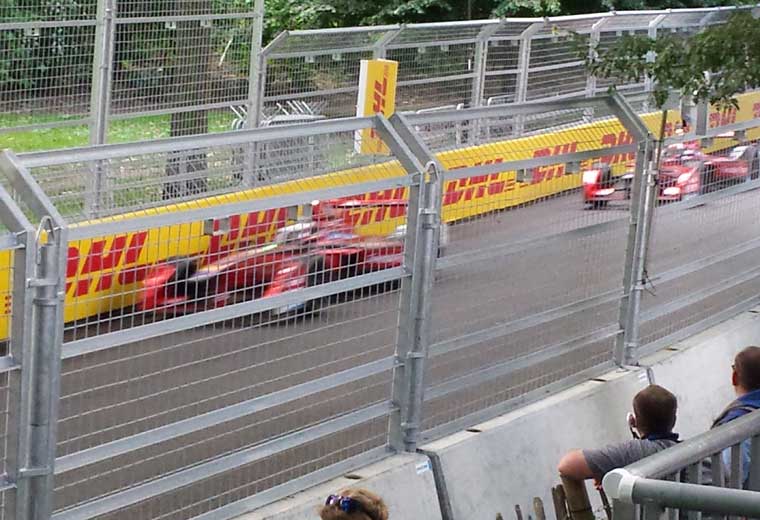 Meanwhile, Sam suffered technical problems after the first few laps and wasn't able to pick up much speed. But with nothing to lose, JEV raced furiously. Risking daring moves, he overtook a number of cars on what is probably the hardest track of the season for overtaking. He crossed the finish line in 3rd place. Unfortunately, he was ultimately given a 50s penalty for using too much power, leaving him in 8th place.
And with the Dragon racers picking up points for 3rd and 4th, the fight for third place in the team championship was closer than ever. But JEV had done just enough! DS Virgin Racing beat the US team by one point! Woo!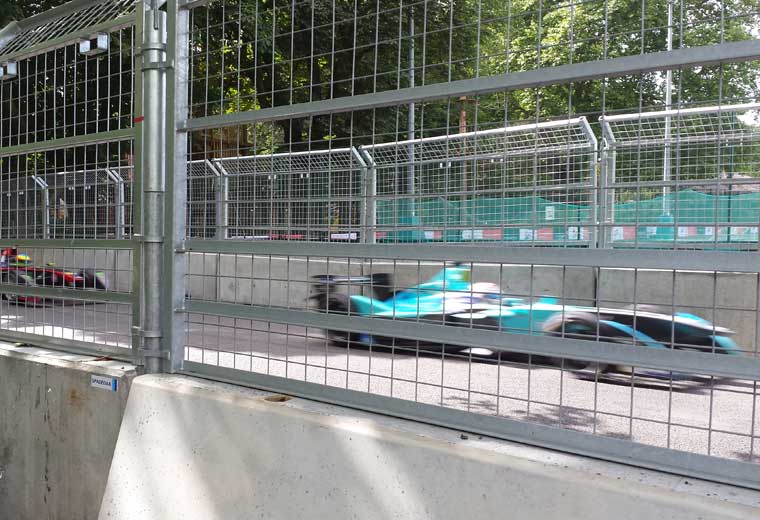 Buemi managed to record a blindingly quick lap, securing the championship while his teammate Nico Prost had a fairly comfortable time winning the race.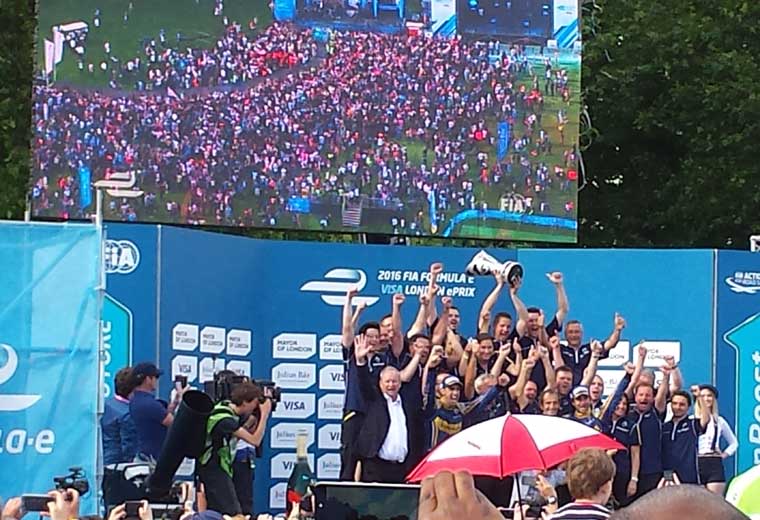 The most thrilling new sport in the world
The season may have come to a close but the sport of Formula E is really heating up. Just two seasons in and the stories, excitement and technology are already making waves. Next season is going to be massive.
For more information visit Formula E