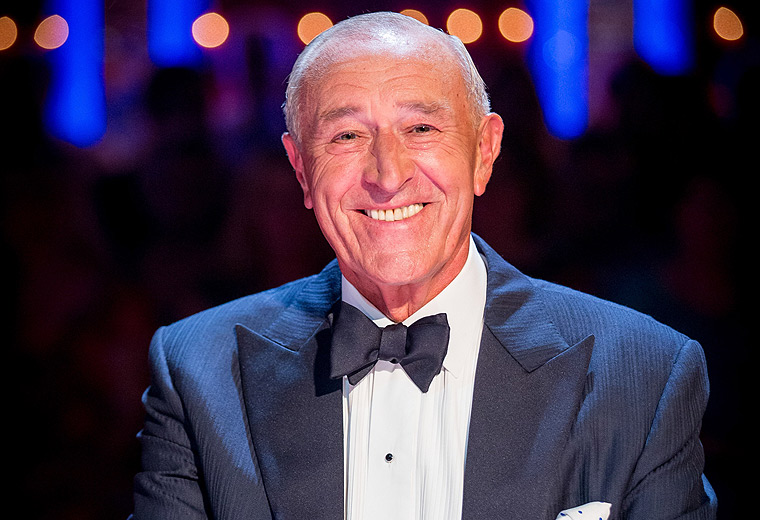 Strictly Come Dancing's Len Goodman is hanging up his dancing shoes for the BBC show after more than a decade of bellowing "SEVEN!" at celebrity's passable pasodobles. The former professional dancer announced that the next series would be his last waltz as head judge alongside fellow judges Darcey Bussell, Bruno Tonioli and Craig Revel Horwood, after reaching his swinging 70s and deciding to leave the jive talking to someone else. In a statement Len said, "It is an honour being part of the wonderful Strictly Come Dancing family and I'm looking forward to my last series very much and to whatever comes next.
Chris Evans (Top Gear)
Well that didn't last long. After an incredibly short stint as main host, Chris Evans quit Top Gear earlier this month amid plummeting ratings, alleged diva-like behaviour on set and rumoured squabbles with his co-presenters (let's just say that we doubt Matt LeBlanc will be calling him a Friend any time soon).
Chris Evans announced the news himself with a single tweet that read: "Stepping down from Top Gear. Gave it my best shot but sometimes that's not enough. The team are beyond brilliant, I wish them all the best".
James Martin (Saturday Kitchen)
After 10 years presenting the weekend culinary show, James Martin considered it was time to leave and try new things. According to some sources, Martin became frustrated at BBC budget cuts – he reportedly didn't get a single pay-rise during his entire 10 year stint – but he has only had kind words to say about his departure since. Perhaps he's trying to stay in the BBC's good books in the hopes he can now join Top Gear, as was originally rumoured to be his reason for leaving Saturday Kitchen in the first place.
Lucy Alexander (Homes Under The Hammer)
The presenter has just quit classic daytime viewing Homes Under The Hammer after 13 years of presenting the show. She has told fans: "I have loved being part of Homes Under The Hammer, it's been my life for 13 years, I have loved every minute and the whole team that have made the programme such a success, but it's time for a change." A change, eh? Maybe try Flog It? Or Changing Rooms? Or Bargain Hunt? Talking of which…
Tim Wonnacott (Bargain Hunt)
Ok, so this was in November 2015, but the timing still seems eerie. Wonnacott left the show amid bullying claims that had allegedly been made against him at the Beeb. He had presented Bargain Hunt for 12 years, racking up a grand total of roughly 1200 episodes. The number of bargains hunted in that time is surely incalculable.
Chris Hollins (Watchdog)
Chris Hollins announced in last month that he is stepping down from presented of consumer rights show Watchdog after six years in the role. He stated: "I've had a great time working on this brilliant show for the last six years but it's time to move on to other projects. I wish the new team the very best of luck."
Bill Turnbull (BBC Breakfast)
The face of early morning breakfast TV over on the BBC left the infamous red sofa after 15 years of doing the job. About his decision to quit, Bill said that he wanted to spend more time beekeeping, which he said he had been "neglecting for far too long". Presumably everyone then looked each other awkwardly, unsure of whether or not he was joking.
Stephen Fry (QI)
The respected intellectual actor and presenter decided at the end of last year to quit hosting comedy panel show QI, which he had presented for 13 years since it started in 2003. He will be replaced by Sandi Toksvig when the show returns later this year, who is so perfect for the job that, if any of us had suggested it beforehand, QI klaxons would have rung out.
Olly Murs, Caroline Flack, Nick Grimshaw, Cheryl, Rita Ora… etc (The X-Factor)
After a year of particularly questionable ratings, things have been shaken up in the house of Cowell for when X –Factor returns later this year. With almost all the judges and hosts quitting at some time or another this year (although how much choice they had in that decision is up for debate), Simon Cowell is set to return with Sharon Osbourne, Louis Walsh and Nicole Scherzinger, with Dermot O'Leary back to present the show. Basically Simon is going to make us all pretend that the last couple of years didn't happen.