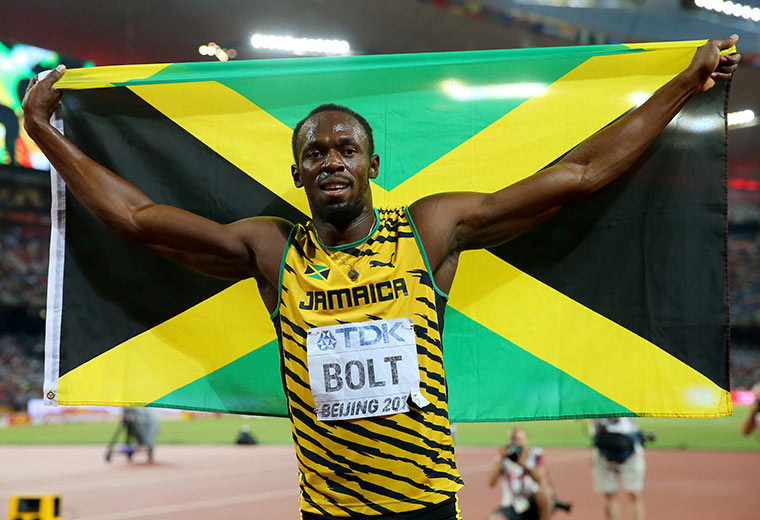 5. He is such an outstanding runner, Bolt won the 100m final at Beijing 2008 (in 9.69 seconds) with his shoelace untied.
6. The athlete doesn't just have a talent for speed. When he's not flying over asphalt, he's running his own clothing line, insole company, shaving brand and restaurant in Jamaica called Usain Bolt's Tracks & Records.
7. After running and cricket, Bolt's passion is football. He claims he is so good that he hopes to play for Manchester United when he retires.
8. You might spot him behind the decks in London. Bolt has been known to DJ in the city's nightclubs, having named Jay Z, Lil Wayne – and Bob Marley's "Three Little Birds" – as personal musical favourites.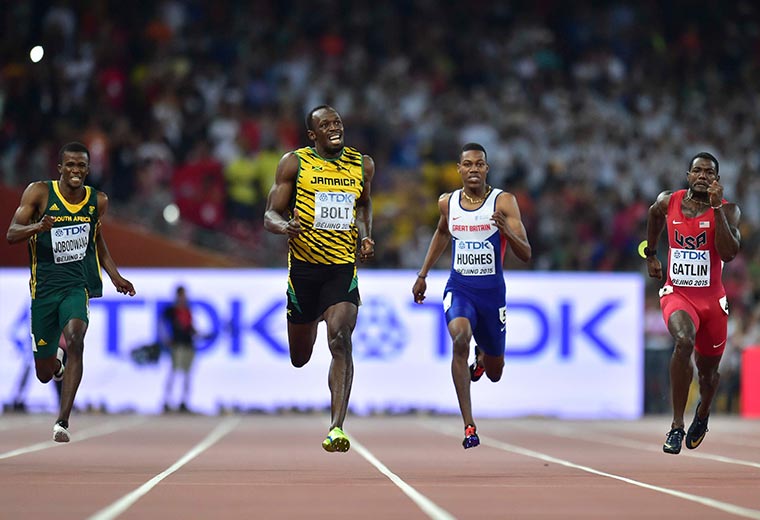 9. Bolt is fast, sure. Very fast. So fast that, with a top speed of 27.8mph, he could outrun an elephant (which can only run at 25mph). That said, he'd struggle to outrun a pet cat. They can travel at up to 30mph.
10. He's a sought-after guy. In fact, he's received so many honorary awards, his full name – he says – is Dr The Honourable Ambassador Usain Saint Leo Bolt.
11. There are a lot of people in this world who want to be friends with the most famous sprinter in history. But he picks them carefully; they include Bob Marley's daughter Cedella.
12. His favourite film is Gladiator, starring Russell Crowe.
13. 16 August is an important date for Bolt – he has twice broken a 100m world record on that day, in 2008 and 2009.