Your new, exclusive Box Set obsession is here! Seasons 1 and 2 of Magic City has landed on Virgin TV, available to watch exclusively for all Full House (previously XL) customers. Here are five huge reasons why this swanky gangster epic will keep you glued to your telly this autumn…
1. It's slicker than a cool cat in satin
Set in a top Miami Beach hotel during its decadent late-1950s heyday, Magic City is packed with gorgeous cars, glitzy retro fashion, glamorous locations and enough shady characters to block out the sizzling sun. And Full House (previously XL) customers can watch it all in HD too, to really get swept up in the action.
2. It's got a top-quality cast
Ike Evans, the show's morally dubious hotel-owning protagonist, is played with De Niro-esque swagger by Jeffrey Dean Morgan, of Grey's Anatomy and The Walking Dead fame. Still not convinced? Olga Kurylenko – leading lady in Quantum Of Solace and Oblivion – co-stars as Ike's wife, Vera. And just for a bit of extra sparkle, Danny Huston picked up a Golden Globe nomination for his turn as Miami mob boss Ben "The Butcher" Diamond.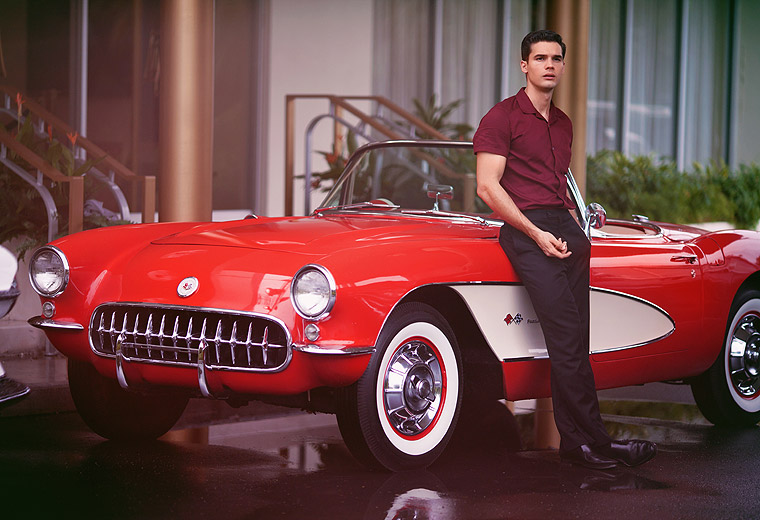 3. It's riffing on some of the greatest telly ever made
While the show's trendy period setting and stylised debauchery screams Mad Men, Ike's complex family relationships and shady dealings with the Mob also give it a distinctly Sopranos feel, with a healthy dose of Twin Peaks-style noir thrown in for good measure.
4. It's seriously addictive
With seasons 1 and 2 available simultaneously on Box Sets from 1 September, you'll have over 15 hours of engrossing, extravagant drama to enjoy.
5. It's (sort of) educational
Magic City does more than just pay lip service to the fashions of '50s. The plot also weaves in high profile historical events of the period – namely the Cuban Revolution, which ends just as the show begins at New Year, 1959 – to add extra layers of intrigue and authenticity.
I'm in. When can I watch?
Seasons 1 and 2 of Magic City are now available to watch on demand exclusively to Full House (previously XL) customers. Find it in On Demand > Box Sets.