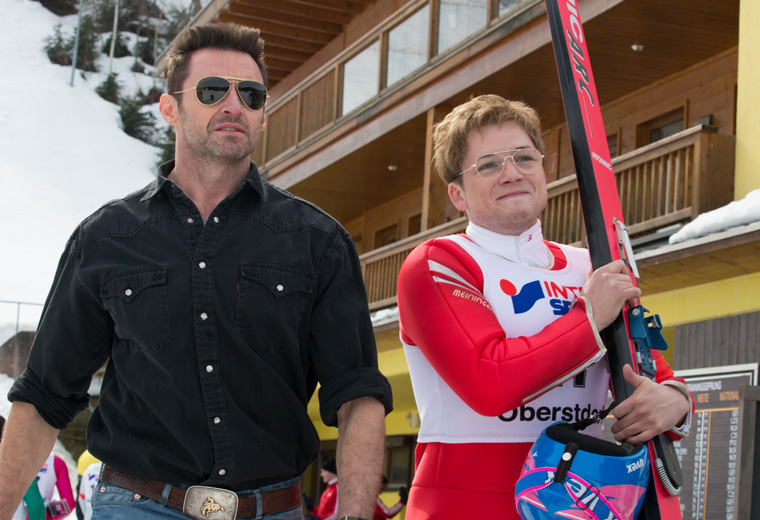 As shown in Dexter Fletcher's Eddie The Eagle, available now on Virgin Movies, Eddie Edwards was the subject of good-natured ridicule in the press having qualified for the 1988 Winter Olympics by virtue of being the only British ski jumper who applied. Being a bit rubbish at something in front of a global audience but doing it in a pair of comedy glasses: what could be more British?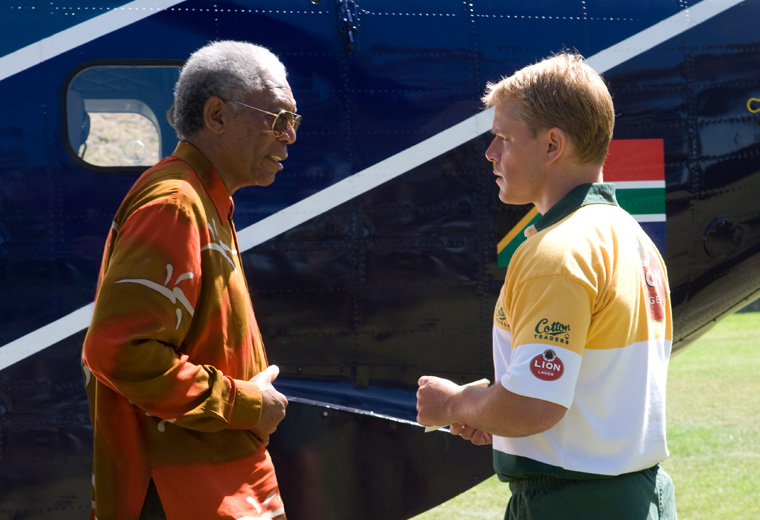 Morgan Freeman as Nelson Mandela unites post-Apartheid South Africa around the Rugby World Cup, which the Springboks manage to win, eventually gaining support from the black fans who had previously been cheering on South Africa's opposition. Matt Damon's François Pienaar captains them to glory, overcoming the handicap of a huge prosthetic nose.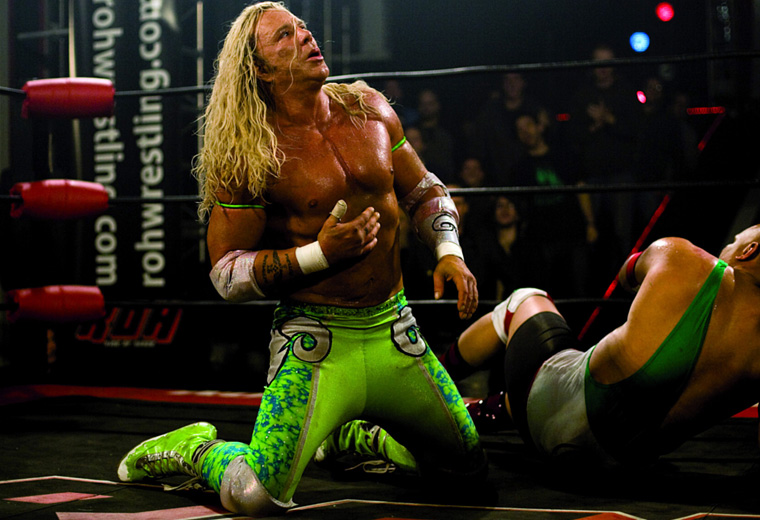 A bittersweet story in which Mickey Rourke as Randy "The Ram" Robinson, a washed-up former champion wrestler, grapples with demons as his body fails him. Rourke, a faded star from the eighties, dug deep to find the character of a faded star from the ... oh, hang on.
The Karate Kid (1984)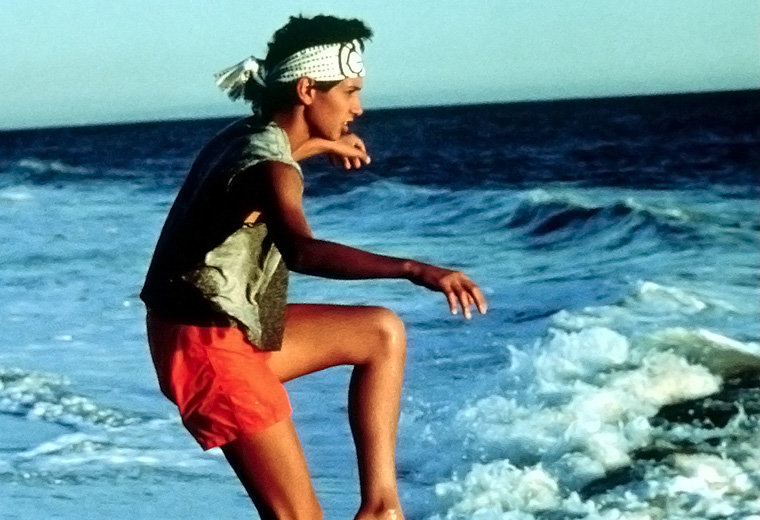 Ralph Macchio as Daniel Larusso enters a karate tournament in order to get the better of some guys who are bullying him. Despite his smaller physical stature and his training consisting mainly of cleaning, he eventually defeats the head bully in the final to win the tournament, using a crane kick that everyone in your school playground then tried and failed to replicate for the next six months.
A League of Their Own (1992)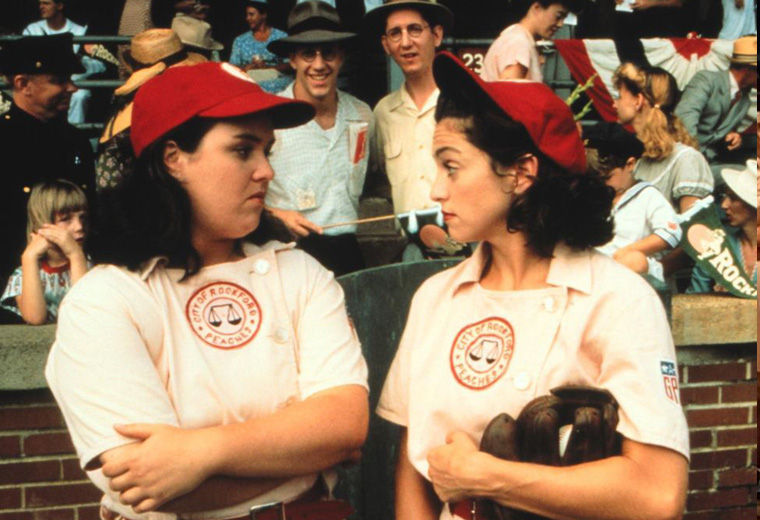 In which not just a team, but a whole sport, is the underdog. With Major League Baseball on hiatus during the Second World War, a women's league is set up as a national morale-booster. We follow the Rockford Peaches, managed by Tom Hanks and starring Geena Davis, Lori Petty and Madonna, as they try to win the nation's interest on the way to the World Series. "There's no crying in baseball!" says Hanks's Jimmy Dugan, thus enshrining the only rule of baseball anyone in the UK understands.
Happy Gilmore (1996)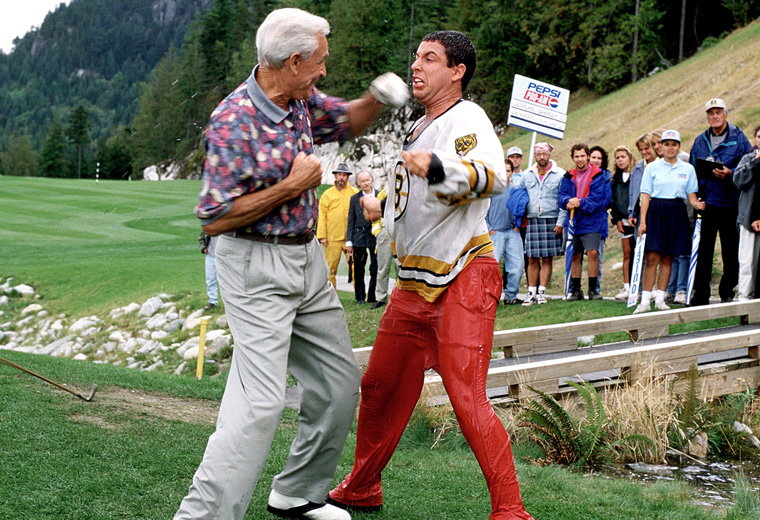 The underdog movie with an anarchic spirit. Not only does Adam Sandler's failed hockey player become a golf champion against the odds, he does it while tweaking the nose of a smug and disapproving elite, with only his grandmother, a one-handed Carl Weathers and the guy who played Jaws in Moonraker for support. Take that, The Establishment!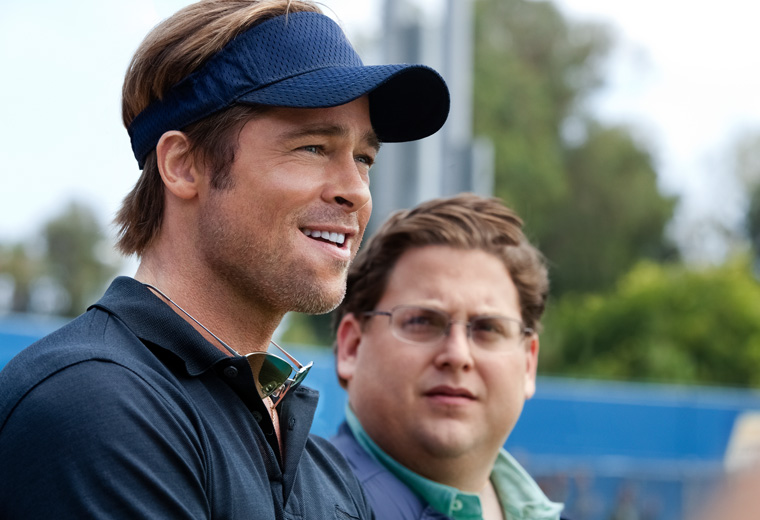 One of a few real-life examples here, Moneyball uniquely tells the sporting underdog story by removing the usual emotional driver – faith in intangibles like "grit", "heart" and "just wanting it more" – and replacing it with cold, hard statistics. On the advice of stats wunderkind Jonah Hill, Brad Pitt's Billy Beane drafts a baseball team full of cheap players statistically likely to overperform, and leads the Oakland Athletics to a 20-game winning streak. But there's no crying in baseball and he's Brad Pitt, so he remains stoically unmoved throughout.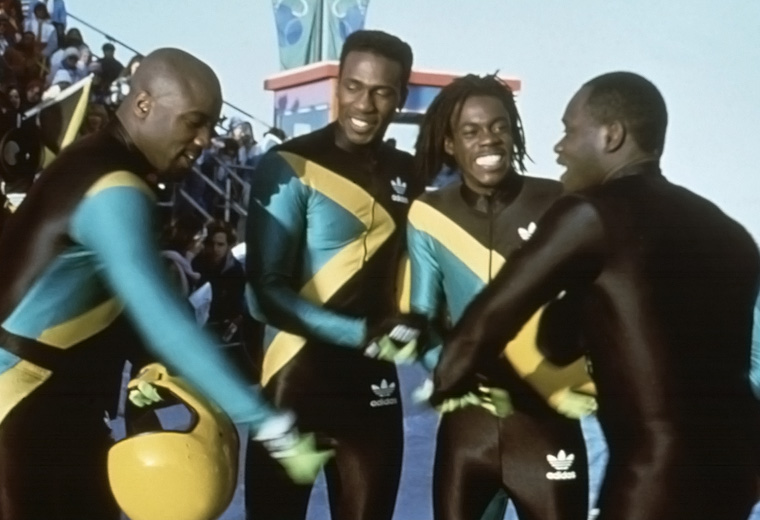 A feel-good classic in which the Jamaican bobsleigh team competes at the 1988 Winter Olympics, despite coming from a country where there's no snow. Aided by John Candy's disreputable ex-pro, they soon learn that the unique style they've been trying to suppress in order to be like the other teams is the key to the freedom of expression they've been lacking, and once they've figured that out they ... well, they lose, but it happens in a way that totally makes your heart swell.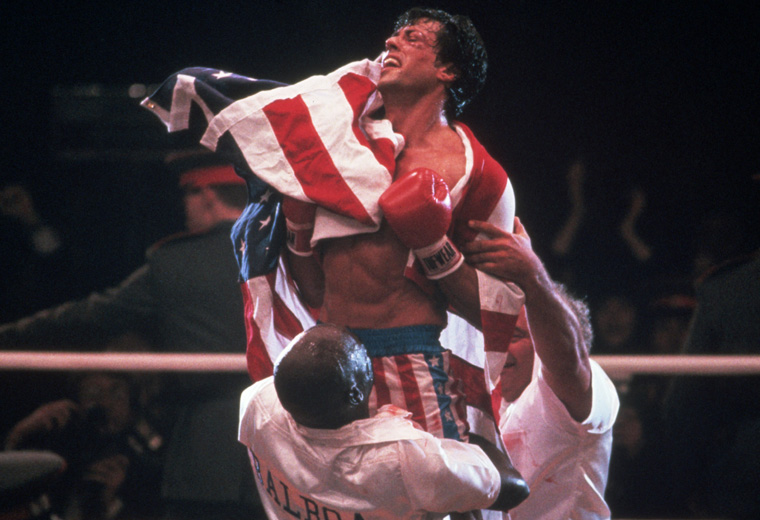 Well, obviously. Sylvester Stallone's greatest gift to the world aside from his mother, the Rocky franchise is the ultimate underdog story. Rocky Balboa overcomes poverty, self-doubt, left-handedness, the complacency of new-found wealth, the Soviet Union, Mr T, age, injury, bereavement and a couple of pretty dodgy scripts to win again and again, because of an undimmed fighting spirit. And "spirit" is what the sporting underdog movie usually boils down to: the ability to beat the odds when they're stacked against you because it means so much to you. Then running up some steps and jumping around a bit.