Luthor gives Superman an ultimatum – someone he loves will die unless he kills Batman. This means war and the two go head-to-head in battle. Will they realise who the real enemy is before it's too late? With Superman and Batman at war with each other, who will stop Lex Luthor's plan to create an army of metahumans?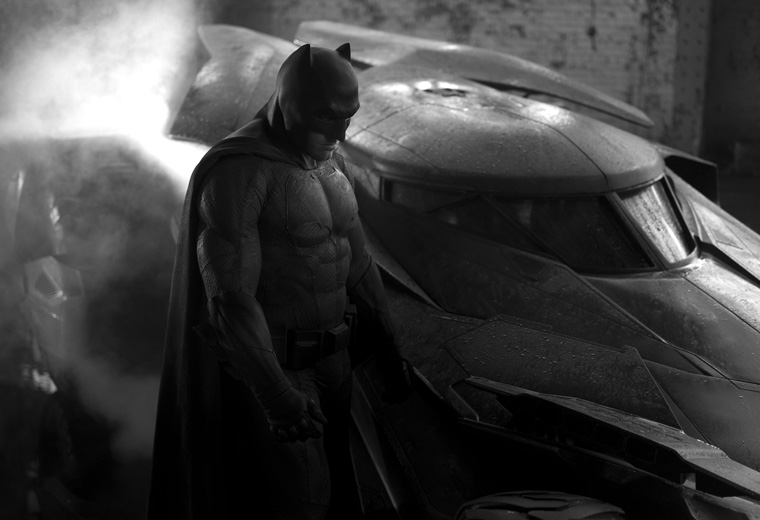 What do we think?
Having directed 300, Watchmen and Man of Steel, Zack Snyder knows a thing or two about creating films on an epic scale. Batman v Superman is certainly epic, it's unashamedly big, loud and jam-packed full of action. It's a thrilling, adrenaline-pumping ride that reinvigorates two familiar characters by bringing them together and allowing the sparks to fly.
The film boasts a top-quality cast with Cavill and Affleck both spot-on as Superman and Batman respectively. Their talented co-stars include Amy Adams, Jesse Eisenberg, Gal Gadot, Diane Lane, Laurence Fishburne, Jeremy Irons, Kevin Costner and Holly Hunter – that's quite a roll call.
It's hard to think of two more iconic characters than Batman and Superman, and bringing them together in one giant movie was a gamble that has paid off. This is a hugely entertaining film with plenty of in-jokes and references to the source material for comic book aficionados. The legacy of the world's favourite superheroes is in very safe hands.

Batman v Superman: Dawn of Justice trivia
Batman V Superman: Dawn of Justice is the second film in the DC Extended Universe branch of movies – it'll be hotly followed by Suicide Squad (2016) and Wonder Woman (2017). Characters and settings from various DC superhero franchises crisscross, creating the Extended Universe.
Gal Gadot appears as Wonder Woman in the film. Before moving into acting she was formerly crowned Miss Israel 2004 and spent two years serving in the Israeli Defence Forces.
Ben Affleck underwent a physical transformation for his role as Batman, gaining 20 pounds of muscle.
Matt Damon, Bradley Cooper, Joaquin Phoenix, Adam Driver and Jean Dujardin were all considered for the role of Lex Luthor before Jesse Eisenberg was cast.
Numerous actors were considered for the Batman role, including Josh Brolin, Arnie Hammer and Orlando Bloom.
Batman V Superman: Dawn Of Justice is available now on Virgin Movies. To watch, press Home on your Virgin Media remote, then On Demand > Movies. Or hit the button below to watch online, you don't even have to be a Virgin Media customer.