1. Never one to miss an opportunity for good comedy, Matt Damon recently pulled off a side-splitting high level prank, all in the name of charity, using his espionage background to maximum effect. Watch what happens when ordinary civilians are put to the Bourne (Jason) challenge:

2. Damon's breakthrough role was of course, Good Will Hunting. Hidden inside this now classic drama however, is the famous scene where the great Robin Williams adlibbed one of the funniest tales of true intimacy ever captured on film about his wife's nocturnal flatulence. This genius improvisation gave the world Damon's perfect impression of a squealing teacup pig, and being a good sport, he kept it in the final cut, blessing the world with this very sexy sound: (Warning: contains some swears)
Good Will Hunting is available now on Sky Cinema
3. Taking a cue from Robin Williams, Damon delivered a rather crude yet heartwarming and laughter-inducing adlibbed scene of his own in Saving Private Ryan that left Tom Hanks bewildered but managed to get Spielberg's approval:

4. Have you ever heard of a film called EuroTrip? No? A group of American high school grads take a trip to Europe to live out every road trip cliché possible, where basic slapstick comedy mixes in with vulgar gags and rude sexual references, exactly as we have come to expect from films that include the word "trip" in the title. Why are we mentioning it here? Because of this unexpected treat: maybe Damon lost a bet, but dubbed or not, he rocks!

5. Damon had already delved into huge gross-out comedy, when he teamed up with the Farelly brothers at the height of their hype, to play one half of conjoined twins with Greg Kinnear in 2003's Stuck On You. There are too many jokes in this film to pick from, so we'll just show you some of our favourite bloopers instead:

6. Bloopers are not exclusive to comedies. In fact, some would argue that they become funnier still, when they come out of a sombre environment such as the sci-fi drama The Martian. Case in point:
The Martian is available now on Sky Cinema
7. Matt Damon is above all a method actor. Even when he is providing a voiceover for Happy Feet Two as a krill, he and Brad Pitt stay in character by paddling their way through imaginary waters. He also demonstrates that sometimes even the best actors break down when a Rick Astley anthem is required

8. How ya like dem giphies? If all else fails, Damon could easily make a career out starring in motivational gifs! Take your pick accordingly:
When you're on a date and you know that your hair is fabulous: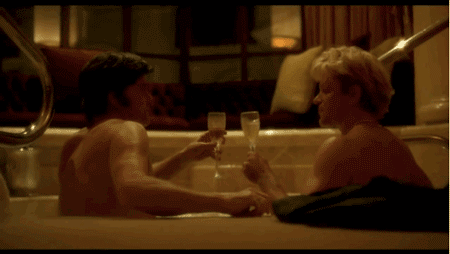 The moment you meet John McClane and get completely star struck:


When your friend plays it too cool for school and you have to bring him down a peg: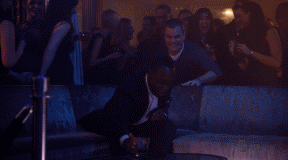 When you are clearly annoyed but you're not ready to talk about it:

Victory dance for the one and only Matt Damon