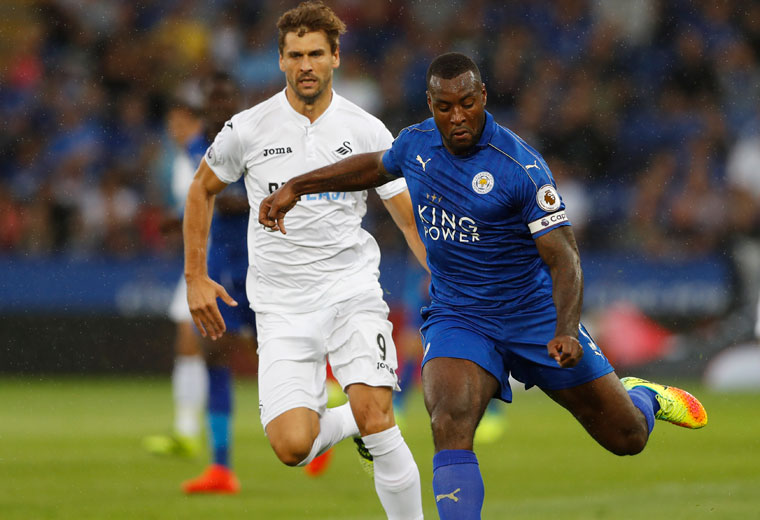 Left-back: James Milner (Liverpool)
Liverpool's make-shift left-back proved he was more than up for the job against a potentially dangerous opposition at the weekend.
Following the Reds' humiliating defeat to Burnley the week before, the tie against Tottenham was a chance to redeem themselves and the ever assured Milner helped them do so. He looked a much safer choice to Alberto Moreno and he coolly dispatched Liverpool's penalty to put his team ahead in the game.
Think you can know better than Klopp? Have a go at your own Liverpool XI with the Virgin Media Line-up Builder!
Centre-midfield: N'Golo Kante (Chelsea)
The diminutive Frenchman has not been overwhelmed by his big-money move to Stamford Bridge this summer and looked as impressive as last season against Burnley.
Not only was he often the foundation of Chelsea's attacks, he also demonstrated his beautiful ability to read the game and cut off any potential threats to his goal.
Centre-midfield: Danny Drinkwater (Leicester)
Kante's old midfield partner was not to be upstaged at the weekend. The 26-year-old proved he could still lead Leicester to victory and he was back to his best against Swansea.
A delightful through-ball to Jamie Vardy was the bread and butter of their title winning season last year and Drinkwater demonstrated its effectiveness yet again for the first goal.
A performance fitting of an England international.
Attacking-midfield: David Silva (Manchester City)
When the little magician is on form there is almost nothing the opposition can do to stop him. Silva graced the Etihad at the weekend with his precise passing and innate ability to unlock the opposition's defence.
He was involved in two of City's goals and was the heartbeat of Pep Guardiola's impressive Manchester City machine.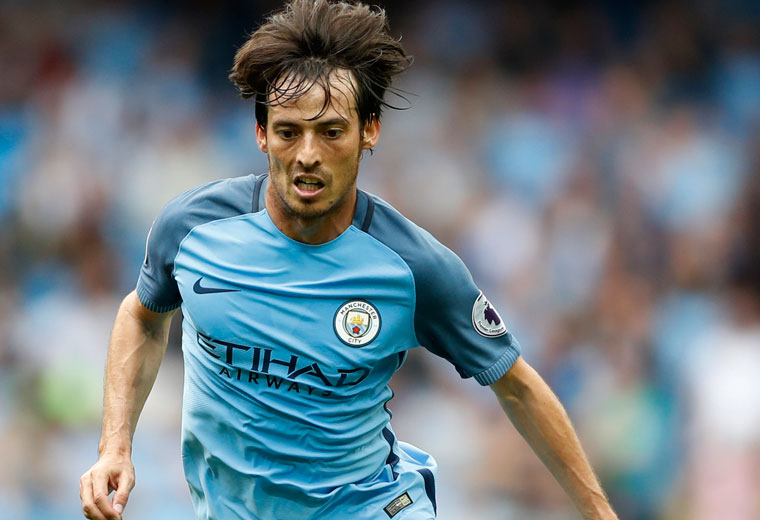 Winger: Alexis Sanchez (Arsenal)
With Arsenal facing criticism for just about everything this week, Arsene Wenger will be relieved his Chilean attacker was back to his best.
Sanchez was devastating for the Gunners going forward and proved too much for the Hornets to handle. His goal was far from spectacular but his assist for Mezut Ozil was simply divine and proved Arsenal are a force to be reckoned with when he's on form.
Think you can know better than Wenger? Have a go at your own Arsenal XI with the Virgin Media Line-up Builder!
Winger: Eden Hazard (Chelsea)
It's official; Hazard is back to his best. The Chelsea man, who looked a shadow of himself last season, now seems intent on fulfilling his potential.
His goal against Burnley was vintage Hazard and showed Premier League defences they can do nothing to stop him when he's in the mood. The Blues look a very exciting outfit when Hazard is leading the attack.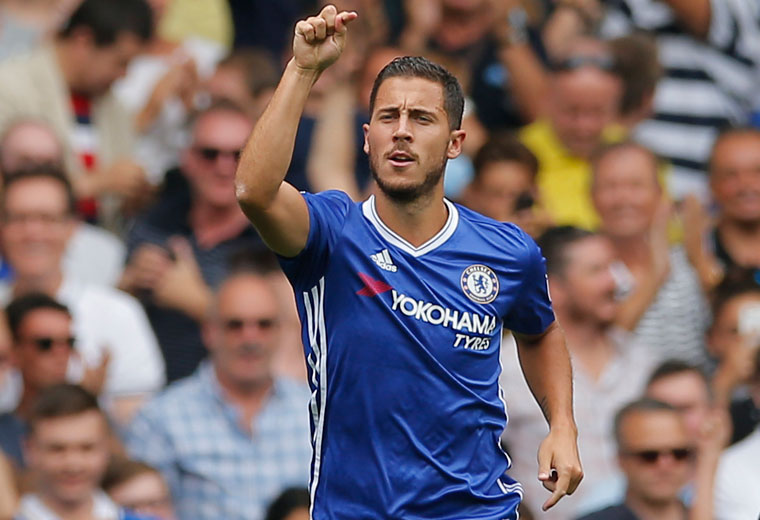 Striker: Marcus Rashford (Manchester United)
Admittedly he only played for 20 minutes but Rashford showed more in that time then most players did all game.
His pace, strength and fearless attitude showed his new manager that he will be an important part of this Manchester United team this season and fans are desperate to see more.
Yes, his goal was a tap in, but it proved he knows where to be in the box and has that killer instinct when given a chance.
This XI was compiled by Ben Church at Squawka.