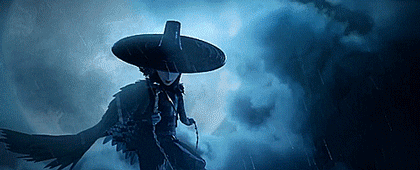 But Kubo is its most action-packed movie yet, with truly terrifying villains, emotionally complex drama (all the feels!), and fight scenes that marvel some of Manga, Hollywood and Anime's finest. While it's family-friendly, younger kids will definitely feel their lips wobble and their hearts race. But it's not the first seemingly fluffy kids movie to pack punches both physical and metaphorical….
While Toy Story, A Bug's Life, Finding Nemo, and Monsters, Inc had action scenes of their own, The Incredibles was the first time that Pixar truly tackled an action film.
Each superheroic scrap was a masterclass in choreography and wittily used mega-powers, but it was the breathtaking plane scene that proved an animation could more than give Hollywood's bigger-budgeted action flicks a run for its money.

Seat of your pants aeronautic acrobatics, spectacularly pretty explosions, last minute saves… and all with the added emotional wallop of watching a mother's distress as her children are attacked.
It's really no surprise that director Brad Bird went on to helm a live action Mission: Impossible.
The Incredibles is available now on Virgin Movies.

Harry Potter & The Deathly Hallows Part 2 (2011)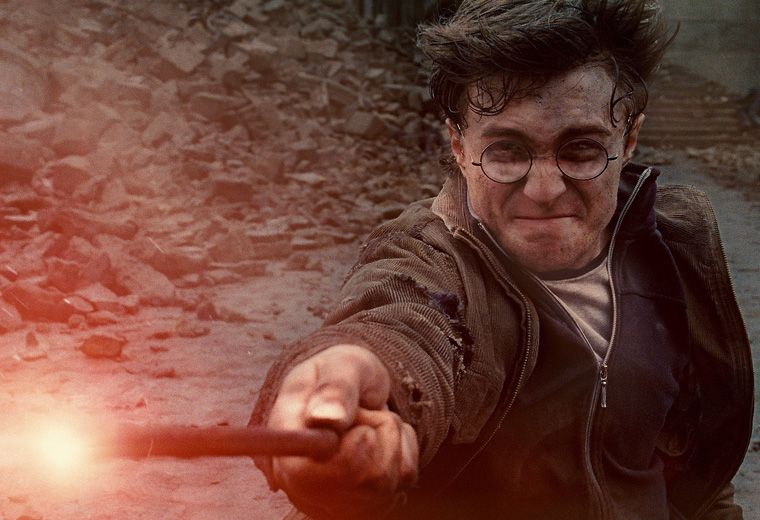 J.K. Rowling's wizarding adventures quite rightly grew in maturity along with its protagonist and audience. But after a few films of fluffy, jazz-handing, colourful magic shows, the latter few entries took a turn for the perilous - and the final entry is as tense as fantasy movies come.
All the stakes are on the line, as Voldemort's forces square off with Harry's - and there are shocks, deaths, and heart-wrenching, frantic moments aplenty.
If nothing else, it proved that Julie Walters was far more bad-ass than you ever knew possible.
Harry Potter & The Deathly Hallows Part 2 is available now on Virgin Movies
Big Hero 6 (2014)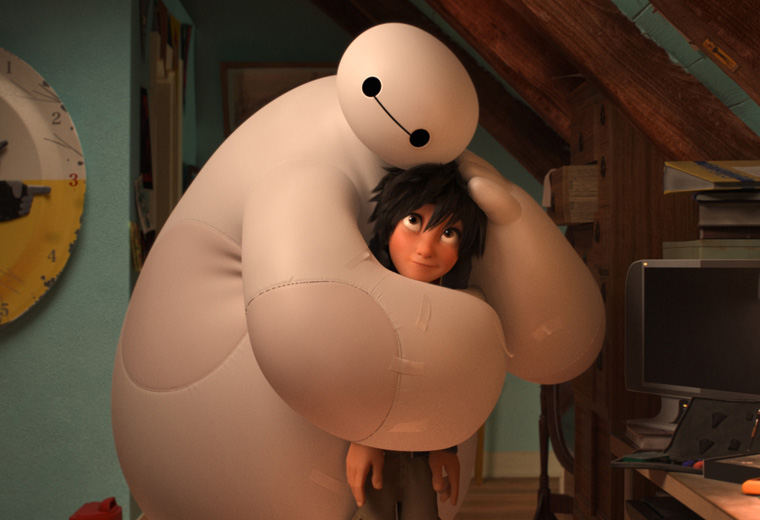 Baymax is, without a doubt, the most adorable robot in movie history (sorry, Wall-E). So it's easy to forget about the punch-the-air action scenes throughout Disney's first big CGI animated Marvel movie.
It's super-gadgets vs villainous super-microbots, and things get pretty visceral.
Between that and the final battle, it's a full-on fight scene smorgasbord.

How to Train Your Dragon 2 (2014)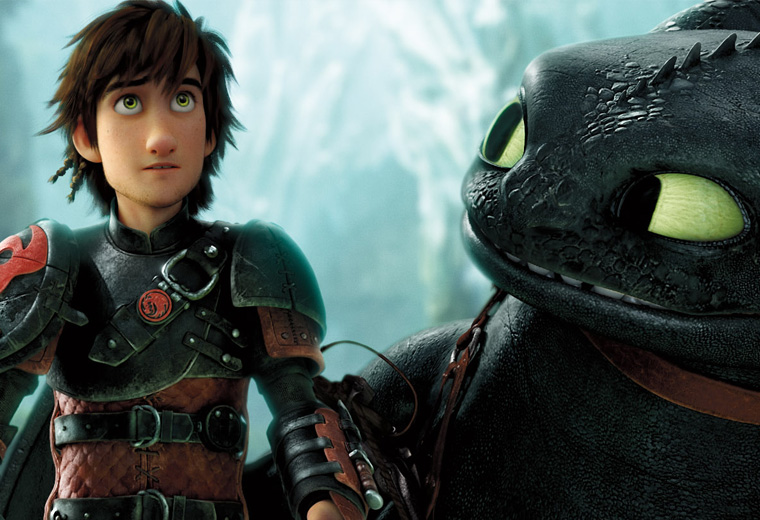 The sequel to Dreamworks' 2010 fantasy classic gave fans a time jump that allowed its characters to mature and develop enough to change the action game considerably.
With added years came a greater partnership between a now 20-year-old Hiccup and his best buddy dragon Toothless. When bad guy Drago unleashes his 'Alpha' dragon the Bewildebeast (the Godzilla of dragons), Hiccup and Toothless tag-team, using all their snazzy skills (including a few then undiscovered) to blast the living daylights out of the Alpha and save the day.
It's a battle of such scale and magnitude that it's like something out of the finest, most bonkers Manga movies.
How To Train Your Dragon is available now on Netflix
Kung Fu Panda (2008)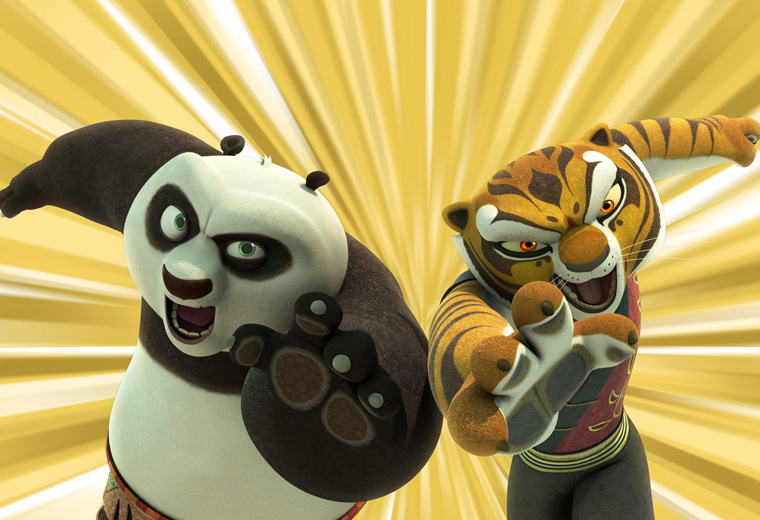 There are countless kung-fu-tactic fights we could choose from any of the three Kung Fu Pandas to date. Each one is full of visual panache and unexpectedly brutal bone-crunching moves. Sure, it's a cartoon about a rotund panda and his furry friends, but filled with such faithful choreography nods to classic martial arts classics that it more than gives Crouching Tiger et al a run for their money.
The scrap between the Furious Five, Po and countless enemies are always a blast, but it's the 1-on-1 fights that are really fuelled with danger and drama.
Who ever knew a red panda could be quite as threatening?!
We mean, really.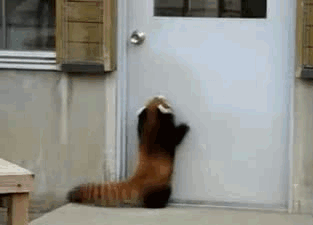 Kung Fu Panda 3 is available now on Virgin Movies
Wreck-It Ralph (2012)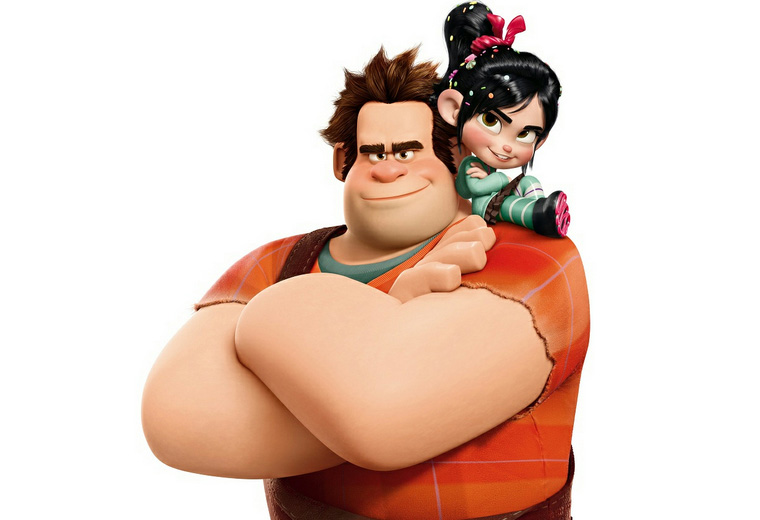 The trailers for Disney's ode to all things video games teased a mash-up of some of the medium's finest games. Alas, the main movie spent way too much time in the day-glo, poppy Sugar Rush, when it could have spent more time in the world of the movie's best action scene - the landscapes of Hero's Duty.
This Halo-lite first person shooter pulses along to the toe-tapping tunes of Skrillex, while Jane Lynch's brilliantly demanding Sergeant Tamora Jean Calhoun snaps encouraging/snarky one liners while CGI bugs are butchered left, right and centre.