Move over, Ian Fleming - there's a new spymaster in town. Sure, John le Carré has been popular for ages, both for his books and their film/TV adaptations. But his work, lately, seems to be getting more and more popular. There was that enthralling BBC TV adaptation of The Night Manager, with Tom Hiddleston in the lead role. There was also the star-studded Tinker Tailor Soldier Spy from a few years ago - as well as the release of Our Kind of Traitor, now on Virgin Movies. Le Carré's stories are riveting, and they fit right in with our contemporary concerns, making them a heck lot more realistic than James Bond's stunt-fuelled antics (but don't get us wrong. We love 007's cheesy glamour too). We're convinced that there's a Carrénaissance afoot (sorry sorry sorry), and to celebrate this extraordinary writer, here are some of his best cinematic adaptations.
1. Tinker Tailor Soldier Spy (2011)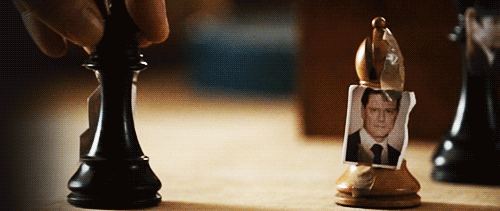 For starters: this film has a ridiculously good cast. We mean, really ridiculous. It's a bit like a Who's Who of male British actors. We love to think that Colin Firth, Gary Oldman, Tom Hardy, Mark Strong, Benedict Cumberbatch, Ciaran Hinds, and Toby Jones became absolute BFFs on set and now have spy-themed reunions every so often. One can only dream. That aside, Tinker Tailor Soldier Spy is a wickedly good film, with all the razor edge tension, mind games and twists you expect and love in the spy genre.
Tinker Tailor Soldier Spy is available now on Virgin Movies
2. Our Kind of Traitor (2016)
Stellan Skarsgard as an ambiguous Russian mafia boss? Damian Lewis and Mark Gatiss as super spies? Yes please. Here's to the story: Perry (Ewan McGregor), a university lecturer, is in over his head when he accepts a USB from mob lord Dima (Skarsgard) to hand over to British intelligence. Now the MI6 want Perry to prove his good intentions… by getting him to do some uncover work. Let's just say that his new part-time job ends up being a lot more than he bargained for.
Our Kind of Traitor is available now on Virgin Movies
3. The Constant Gardener (2005)

This film broke. Our. Hearts. No, really. Ralph Fiennes is absolutely arresting as Justin, a diplomat trying to make sense of his wife's death. The film recounts his investigation after her murder in Kenya - as well as, in parallel, the story of how they met. Yup, you have to watch them fall in love, knowing how it all ends… The film effortlessly combines a beautiful romance and a tightly plotted thriller, which is why we're more than happy to proclaim it a modern classic.
4. A Most Wanted Man (2014)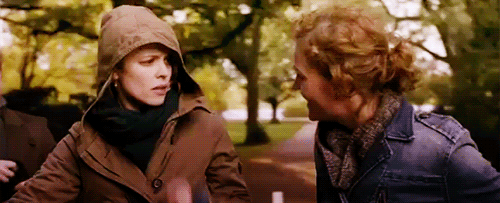 A Most Wanted Man features Phillip Seymour Hoffman's last leading role. And so it is really rather fitting that this part gave him an opportunity to showcase his acting range. He plays Gunther, a government agent whose job it is to recruit informants within Islamic terrorist organisations. In the film, he faces a particularly difficult case. But Gunther is excellent at his job, though troubled by a previous dramatic mistake, which leaves him neglectful of his personal life (to say the least). The actor is backed by the likes of Rachel McAdams, Willem Dafoe, Robin Wright and Daniel Bruhl. (Seriously, WHO are these casting directors?).
5. The Tailor of Panama (2001)
In sunny Panama, a crooked high-end tailor (Geoffrey Rush) teams up with an even more crooked spy (Pierce Brosnan) to extort money off the British government. Together, they almost provoke an international conflict. It's great fun finding out how they wring it all - and we're on the edge of our seats wondering whether they'll manage to get away with it. This one's also great to watch for Brosnan, who was taking a break from his series of James Bond spy films… by playing yet another spy.
6. The Looking Glass War (1969)
Set at the heart of US-USSR tensions, the Looking Glass War is all about a Polish defector who is asked to go undercover in East Germany in exchange for British citizenship. The mission goes wrong from the beginning, and you'll be wondering the whole time if the spy is ever going to make it to London. (The worry is not helped by the fact that le Carré periodically gives his stories unhappy endings.) And in addition to a gripping story, the film has a super-young Anthony Hopkins playing an upstanding British agent.
7. The Russia House (1990)
Here's another instance of a James Bond actor who went over to the le Carré camp. The Russia House stars Sean Connery as publishing director who gets recruited as a spy by the British government (we love the spy lessons clip above btw). Much like in Our Kind of Traitor, he's been given sensitive documents by a contact, and the government wants him to get more. The plot really diverges from there onwards, however, and the film has a great old school feel. It's also one of the rare American movies to have been shot in the Soviet Union before it broke apart in 1991.
8. The Night Manager (2016)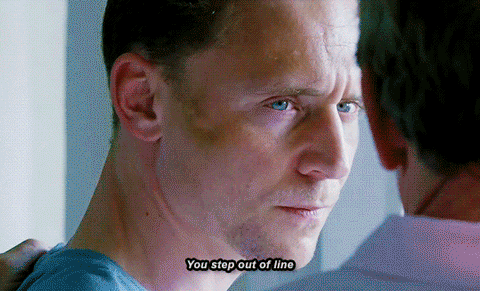 We were totally hooked on this mini-series adaptation of The Night Manager, which came out earlier this year. First and foremost, there's Hugh Laurie being especially evil. And it does it so well. No more of this cuddly Dr House business. Then we have Tom Hiddleston on full charm; gorgeous luxurious locations; and an undercover intrigue that rose our blood pressure a few points. Add to that some clever backdoor politicking, and we're sold.
Watch brand new movies on demand every week with Virgin Movies. To find out the latest releases, press Home on your Virgin TV remote, then On Demand > Movies.