One girl in particular catches his eye - Beverly (Zoey Deutch), who Jake tries his best to impress. Between partying and baseball, Jake flits among various college tribes – stoners, arty bohemians, punks – trying to figure out his place in the college social pecking order.
This is a shameless nostalgia-fest, revelling in the riotous freedom college brings and loving every minute of it.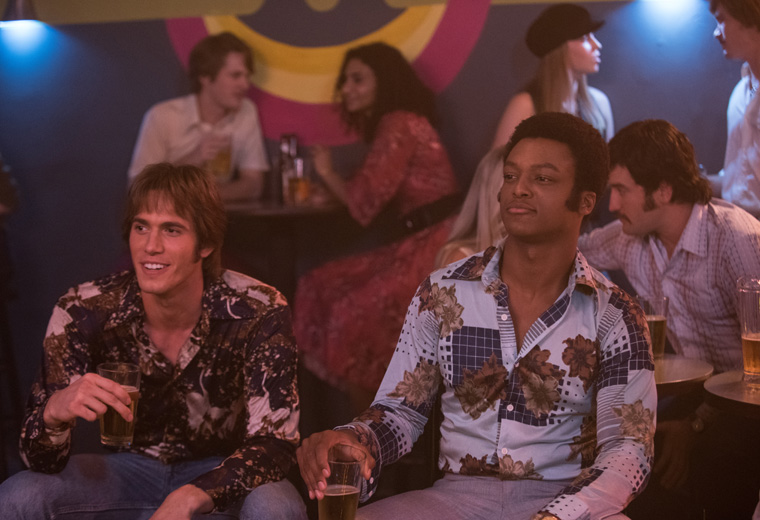 What do we think?
Director Richard Linklater is a unique talent, able to turn his hand to different styles of film and nail it every time. He is best known for the award-winning Boyhood and the Before Sunrise trilogy, but Everybody Wants Some!! has more in common with his 1993 cult hit Dazed and Confused.
This is an affectionate, funny film that perfectly captures the exhilaration of adolescence. There's nostalgia by the bucket load, all accompanied by a killer classic rock soundtrack. As with all of Linklater's films, there's more to this than meets the eye – it's insightful and astute, a reflection on the fleeting, precious nature of youth, done with a real lightness of touch.
Richard Linklater has a knack for getting the very best out of the actors he works with, and this is no exception. The ensemble cast have terrific, utterly believable chemistry. As with Dazed and Confused, Linklater has found little-known actors who will no doubt go on to become hugely successful.
Everybody Wants Some!! is a charming, entertaining, nostalgic meander through college life, it's a lot of fun.
Everybody Wants Some!! trivia
Everybody Wants Some!! can be seen as a spiritual sequel to both Dazed and Confused and Boyhood. Dazed and Confused is set on the last day of high school in 1976, while Boyhood ends as the protagonist begins his new life at college.
Director Richard Linklater has been nominated for five Oscars but is yet to win one, though he does have over 100 other awards.
Wyatt Russell who plays Willoughby in the film is the son of Goldie Hawn and Kurt Russell.
In 2015 Time magazine named Richard Linklater one of the 100 most influential people in the world.
Linklater's next film, Last Flag Flying, is a 'sort of' sequel to the 1973 Jack Nicolson film, The Last Detail. Last Flag Flying will star Bryan Cranston, Steve Carell and Laurence Fishburne.
Watch brand new movies on demand every week with Virgin Movies. To check out the latest releases, press Home on your Virgin TV remote, then On Demand > Movies.
Not a Virgin TV customer? Hit the button below to find out more.