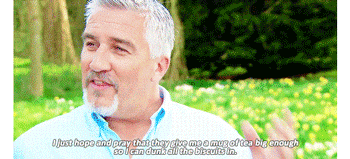 If you're not already hooked, The GBBO should be your very first port of call for all things comforting. What's not to love about watching people taking baking very, very seriously in a lovely sunny garden? And let's not forget that it's a competitive reality TV show in which everyone manages to be perfectly polite (and even kind!) to each other. It's just the thing to restore your faith in humanity.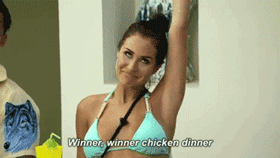 Sure, Ex on the Beach isn't without its share of drama, but none of it involves makeshift weapons and battles to the death (and thankfully - because it's reality TV). The show is all about real people trying to find love on a beach (as you might have divined). The twist? Their exes are invited to join, to see if they can mess things up. It's deliciously fun to watch, and there are no walkers involved, we promise.
Find Ex on the Beach series 3-4 on On Demand > Box Sets
3. Marvel's Agent Carter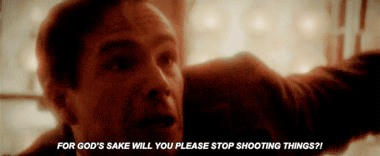 Agent Carter might not at first seem like an obvious choice, but this Marvel action-superhero-drama is as cosy as they come. Once you've come to know Peggy Carter and her BFF and partner-in-crime, Edwin Jarvis, their hilarious repartees will make you feel just at home. There are also some friendly cameos to look out for from familiar faces - such as Howard Stark. Plus it's always nice to see some Brit characters headline a Marvel story.
Find the Marvel's Agent Carter Box Set in On Demand > Box Sets
4. Keeping Up With The Kardashians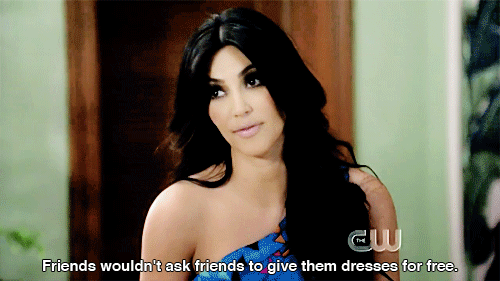 Okay, okay, we know that some of you might think the undead are preferable to the Kardashians. Kidding. We find the family's mad antics do just the treat when we're reeling from TWD's latest twist. There is no quicker way to shift your perspective, honestly. You've just got to lean back and delight in watching Kim, Kris, Kourtney, Kylie, Kendall and Khloe squabble among each other and and weather the ups and downs of their love lives. Plus, the luxurious settings certainly help taking our minds off all things apocalypse.
Keeping Up The Kardashians is available now on hayu via your TiVo® box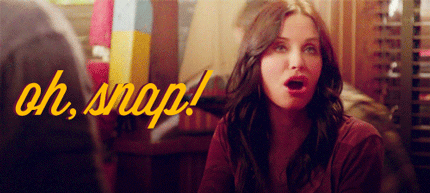 The show is set in Florida. Need we say more? If palm trees and permanent sunny weather don't cheer you up, then perhaps Jules's everyday adventures will do the trick. There's so much fun stuff to enjoy, such as the romance and humour of her relationship with Grayson, her neighbour-and-maybe-something-more; her somewhat (totally) crazy friends Ellie and Laurie; and her strange obsession with huge wine glasses. Throw in lots and lots of brilliant in-jokes and Friends cameos and you'll definitely feel chilled out by the end of the episode (or three).
Find the Cougar Town Box Set in On Demand > Box Sets
6. Nashville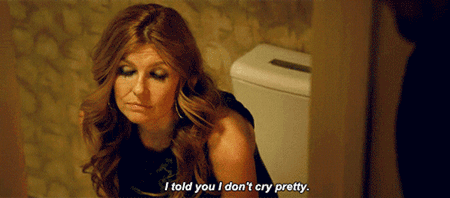 Sure, Nashville can sometimes be heart-wrenching. But the politics of the music industry will feel as relaxing as a yoga session in comparison to TWD's survive-or-perish dilemmas. And it's got a beautiful soundtrack that's impossible not to get hooked onto. Once you've started following the lives of these three iconic country artists Rayna, Juliette and Scarlett, you'll never look back.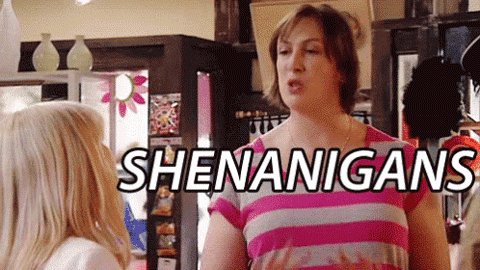 If you're down for some good old British humour, this is your gig. Miranda is the stuff of comedy legend. After so many years of faithfully following her ups and downs (though mostly downs - this is Miranda we're talking about) it's nice to know that there is a happy conclusion to it all (thanks to the New Year's Special of 2015). You can laugh along to her seriously hilarious misfortunes, secure in the knowledge that all will be okay in the end.
Miranda series 1 is available now in On Demand > Box Sets
8. Late Late Show with James Corden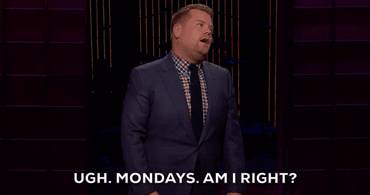 US talk show glamour meets down-to-earth bloke. We love what James Corden has done with his new show, and over the last year he's become the darling of US media. You'll likely have heard of his carpool karaokes, segments in which he takes music stars for a drive and sings along with them to their hits. But there's much so more to his gig - think side-splitting monologues about current affairs, crazy caption competitions, and a bazillion games in which he competes with the stars he invites onto set. An episode of this is pretty much guaranteed to leave a smile on your face.
Late Late Show with James Corden is available now in On Demand > Box Sets
9. Once Upon a Time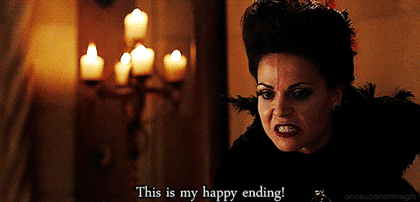 Love Disney? (And yes, you can absolutely heart Disney and TWD all at the same time - we're multifaceted, complex entities after all). Once Upon a Time brings heaps of Walt's characters together in one story, which involves a curse, Snow White's daughter and a very small town in Maine called Storybrooke. It's both wonderfully cheesy and super addictive. And rest assured, nothing really bad ever happens (or almost). And if you get watching now, you might be caught up on time for the new season's premiere, coming soon on Netflix.
Once Upon A Time is available now on Netflix
Every episode of The Walking Dead series 1-6 is available to watch now On Demand. Find them in On Demand > Box Sets > What's New