Naturally all those hands-on exclusives left many gamers with a wish list longer than the Bayeux Tapestry – and fortunately Amazon.co.uk was on hand to make pre-ordering a breeze. The website's "Scan & Buy" app allowed attendees to pre-order titles games and hardware dotted about the event, simply by using their smartphones. Russell Jones, the Video Games & Software Category Leader at Amazon said: "We're delighted with the feedback from attendees who loved the introduction of Scan & Buy on the Amazon app for a convenient way to buy and pre-order games and hardware across this leading gaming event.
"This was the first time we have offered Amazon Prime customers delivery of products via Prime Now direct to any event, and the service which enabled attendees to order games and consoles was very well received."
It wasn't just a horde of gamers that attended EGX either – the media was on the scene to cover the action too. All the movers and shakers were there, from BBC News and The Mirror, to the Sunday Times, Newsround, and a gaggle of influential YouTubers, including the much-subscribed-to Syndicate himself.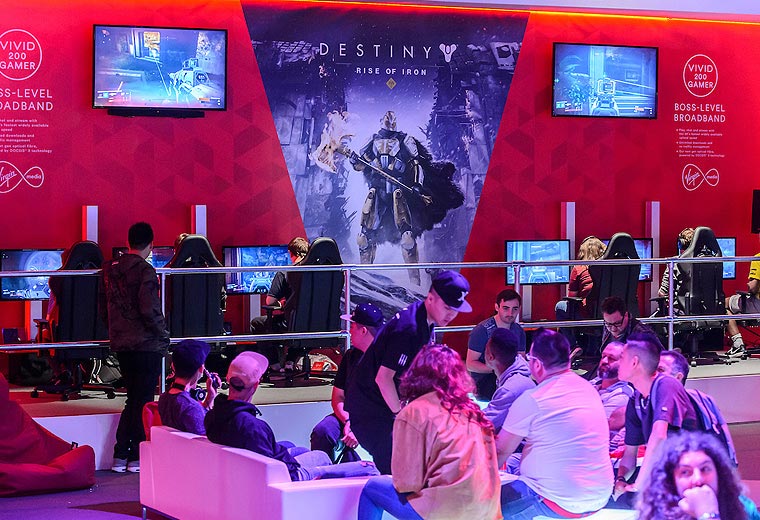 Rupert Loman, CEO of EGX's parent company Gamer Network summed up the event with: "EGX 2016 was our biggest and best show yet. I'd like to say thank you to all of our partners, sponsors and exhibitors for helping create another outstanding experience for UK gamers - and of course I must thank the community for making the event so special."
If you didn't make it to EGX this time round and you're now unleashing your frustration with a little COD Modern Warfare (whilst reacquainting yourself for the remastered version, of course), then worry not. The next EGX event is EGX Rezzed, which kicks off on March 30th until April 1st next year, at London's Tobacco Dock. Of course the full-sized EGX event will make its return in 2017 too, this time for its 10th anniversary. As head honcho Rupert Loman said, "We are already planning to mark that milestone with something even more spectacular."
Best start planning our visit now then…