No one else is forcing game-changing moments like him
Is Rooney the man of the moment for Manchester United? Perhaps not but he remains a man of moments. He was responsible for creating or scoring a goal in each of the club's three opening Premier League fixtures, including the winner for Marcus Rashford against Hull City.
With Jose Mourinho having thrown every single one of his attacking options off the Tigers, it was still Rooney - on from the start - who produced the best bit of play in the game to beat his man and thread the ball through to find United's new wonderkid up front.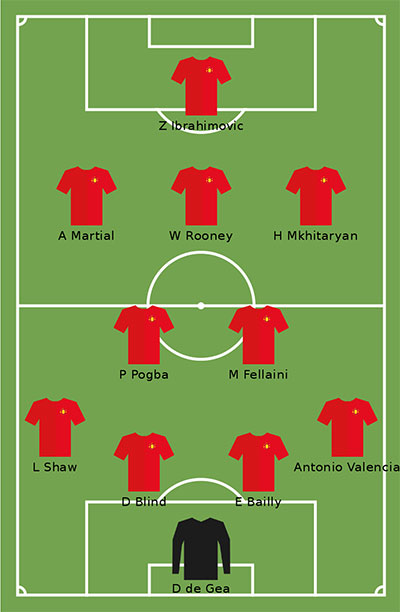 Where would you play Rooney? Build your XI with the Virgin Media Lineup Builder!
Manchester United have stumbled through Mourinho's first few weeks in charge and with other parts of the team hardly firing on all cylinders, and the manager's own tactical ploys failing to pass muster, Rooney's ability to still find a single moment to turn a game and make something out of nothing cannot be so easily dismissed, regardless of the flaws in his general play.
Even if it's only one minute out of the full 90 spent on the field by United's captain that makes the difference, surely that's all that matters? No one else has looked as capable of forcing chances, against the run of play or otherwise. He may not be neat and tidy, or the tub-thumping force of nature he once was, but so what?
Pass completion rates don't score goals or turn games. Rooney does.
Written by Jake Gallagher at squakwa.com.

Manchester United could be so much more without him
Forget how good Rooney can be and think how great Manchester United could become without him.
After a summer that saw Paul Pogba, Henrikh Mkhitaryan and Zlatan Ibrahimovic all arrive at Old Trafford, United shouldn't be relying on Rooney's occasional outbreaks of effectiveness to be competitive. Jose Mourinho's side should be aspiring to more.
Last season, Ibrahimovic scored the most league goals of any striker in Europe. Pogba created the joint most assists in Serie A, and over the past four seasons the midfielder has proven himself to be one of the most exciting players in world football. No other player scored as many goals from outside the box during the Frenchman's time in Italy.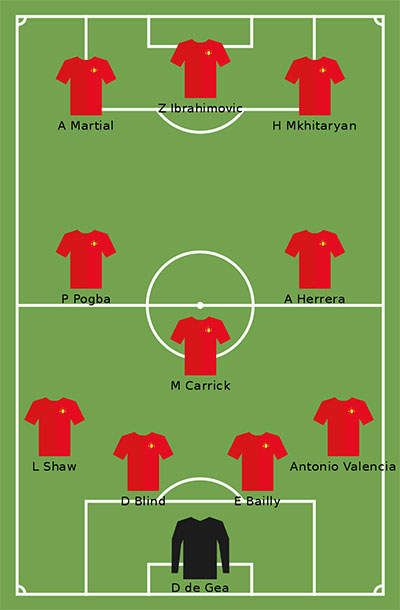 Is 4-3-3 United's best formation? Create your XI with the Virgin Media Lineup Builder!
He also excelled as one of the most prolific dribblers in his position in Europe during that time and regularly ranked highly for winning back possession high up in the opposition's own half. Then there's Mkhitaryan. In his final season with Borussia Dortmund the Armenian had a hand in 49 goals in all competitions. He also created the most assists in the Bundesliga last year.
In one way or another, Rooney is getting in the way of every single one of these players. He sits in the hole where Mkhitaryan likes to cut inside and play, blocks Pogba's runs from deep and denies Ibrahimovic the pocket of space he likes to drop into behind the main line of attack. United's captain is also in the way of Marcus Rashford, the most irresistible striker in the squad, on form.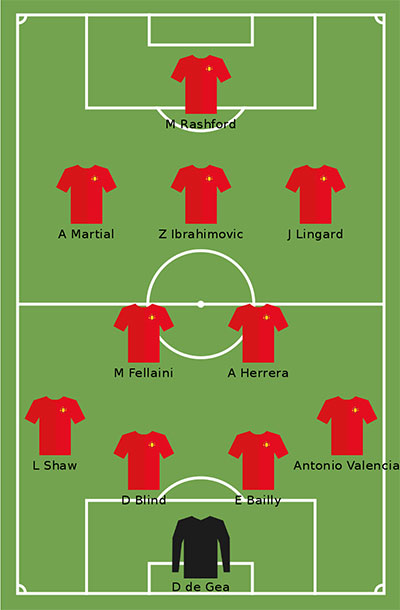 How would you fit Rashford in United's team? Select your XI with the Virgin Media Lineup Builder!
The question isn't whether Rooney is past it or still has it. The question is what's best for United as a team and regardless of his goals and assists, it's hard not to see how a team built around Pogba, Ibrahimovic and Mkhitaryan would create and score more, if only due to not having to play every attacking move through the Englishman.
As Rooney showed in the loss to Watford and win over Northampton, he barely has control over his first touch and the ball, let alone the opposition's defenders. It's time United finally moved on from Rooney.
Written by Greg Johnson at squakwa.com