This week's all about fresh pickings. There's everything from gullible online love-seekers and all-round weirdos, to a detective that's trying to cover her own criminal-associating backside…
Catfish
Monday 26th September at 10pm on MTV (CH 134)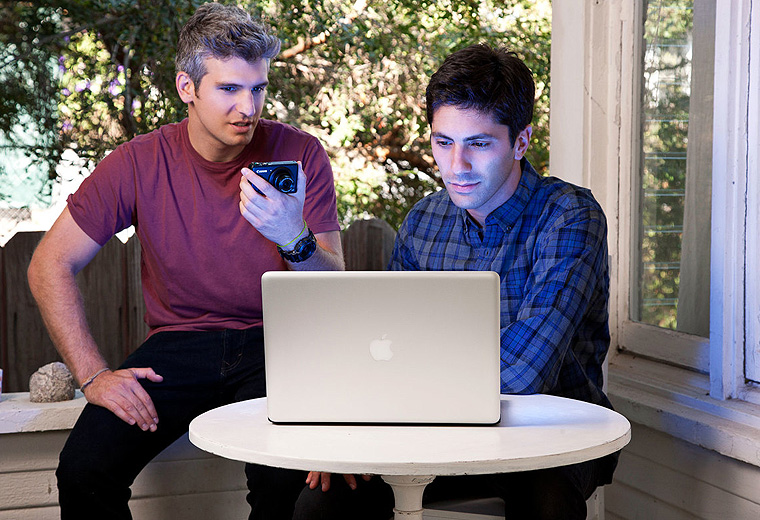 Why you should watch: Nev and Max play cupid and unite long-distance millennial couples from across America.
Why you'll keep watching: Because said couples met online and fell in love, but haven't actually met in person yet. So there's a good chance blonde and bubbly Michelle isn't who he says he is.
Keep an eye out for: The look of denial on Spencer's face when he's told that his famous pop star internet girlfriend is actually a lesbian called Harriet.
Who's gullible?: Hopeless romantics who wonder why their internet lover never shows their face on Skype.
Best time to watch: When you're about to make a foray into the world of internet dating.
Halcyon
Monday 26th September at 8.55pm on Syfy (CH 135)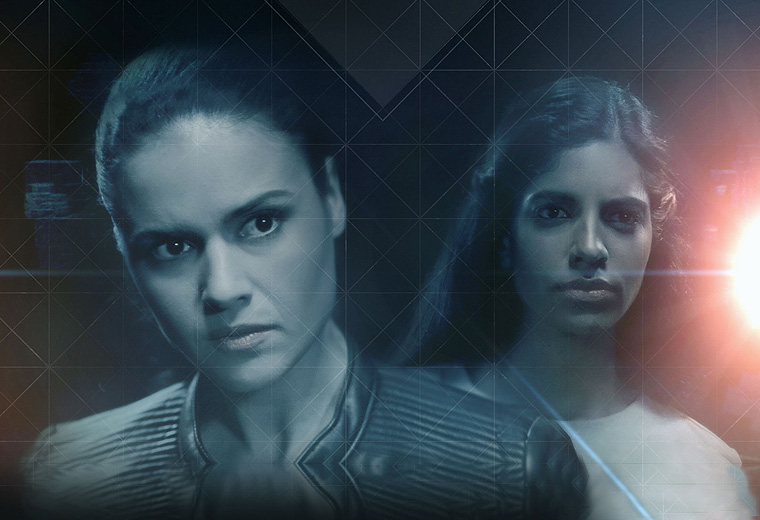 Why you should watch: Because this new sci-fi thriller heralds a revolution in how we'll all watch TV. Seriously.
Go on?: Halcyon is a "hybrid" series which can be watched using Oculus Rift VR goggles, as well as on telly AND online.
What's the gist?: Set in the future, it follows a cop investigating a murder which has taken place via virtual reality.
So it's a show about VR, you can watch on VR?: Yep. It's well meta, innit?
Sounds a bit crazy: Hey, it's probably how we'll all be watching Corrie in about a decade's time.
50 Ways To Kill Your Mammies
Monday 26th September at 9pm on Sky1 (CH 110)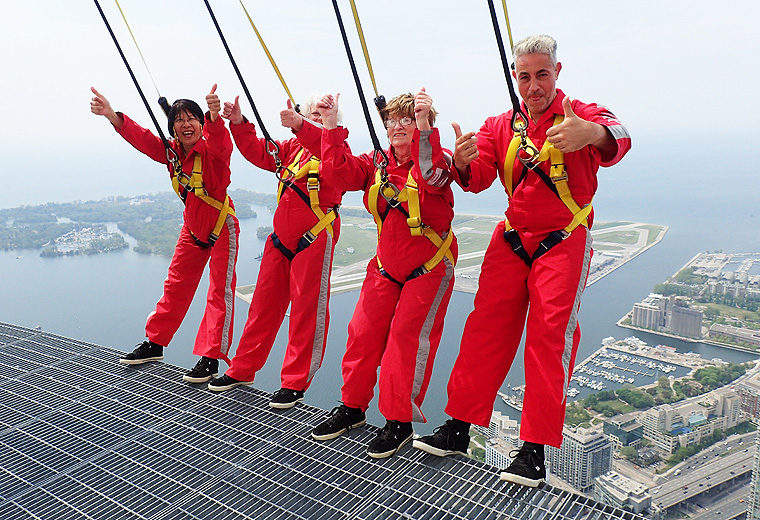 Why you should watch: Mammy-endangering adventurer Baz Ashmawy is back for more adventures with the woman who brought him into this world.
Mammies, plural?: Yep, there's a whole bunch of game old ladies, ticking things off their bucket lists with gusto.
In short: An Idiot Abroad, only with Karl Pilkington replaced by elderly daredevils.
What to say: "It's more uplifting about being in one's advancing years than all the episodes of Last of the Summer Wine put together."
What not to say: "This is just crying out for a parody featuring Mrs Brown's Boys."
Once Upon A Time
Monday 26th September on Netflix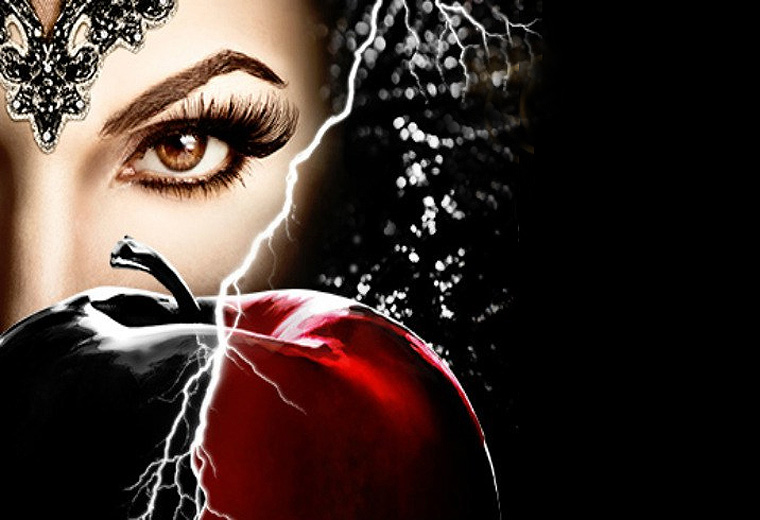 Why you should watch: Are you sitting comfortably? Then get stuck into season six of the best TV show ever made about fairy tale characters running rampant in the real world.
What's happening?: Mr Hyde is on the warpath, is what. And the Evil Queen is up to no good. Clue's in the name, really.
Aladdin alert: Yes, the world's foremost lamp-botherer will be joining the regulars, as well as Jasmine and Jafar!
Big new shake-up alert: We'll also be going beyond just fairy tales, with classic literary characters Captain Nemo and the Count of Monte Cristo popping up.
Will they live happily ever after?: Let's hope not. This show is far too much fun to stop anytime soon.
Once Upon A Time is available to watch on Netflix from Monday 26th September
Damned
Tuesday 27th September at 10pm on Channel 4 (CH 104)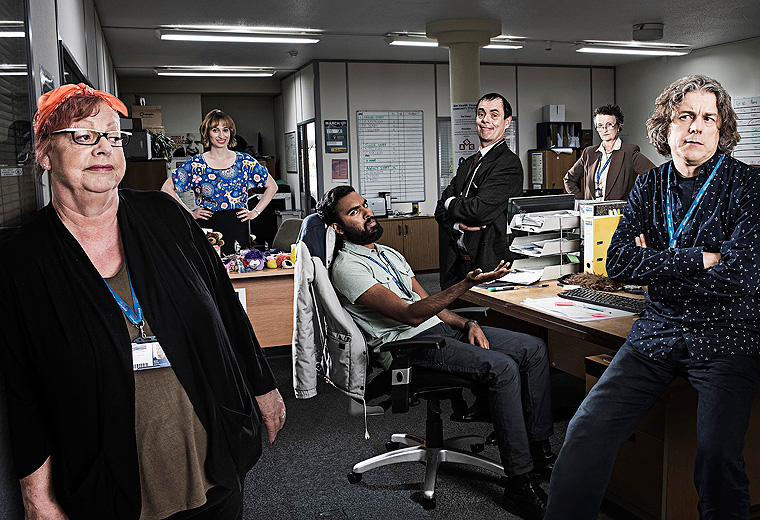 Why you should watch: It's a titter-inducing comedy about a team of stressed-out social workers and their chaotic office environment.
It's a bit like: The Office, but more poignant and a bit funnier – with handheld camera shakes aplenty.
Enjoy: Strikingly similar looks of disdain from both Alan Davies and Jo Brand.
You'll like it most if: You work in an office, but are yet to see the funny side.
Look forward to: Naughty Nitin, grassing on the team.
World Of Weird
Wednesday 28th September at 10pm on Channel 4 (CH 104)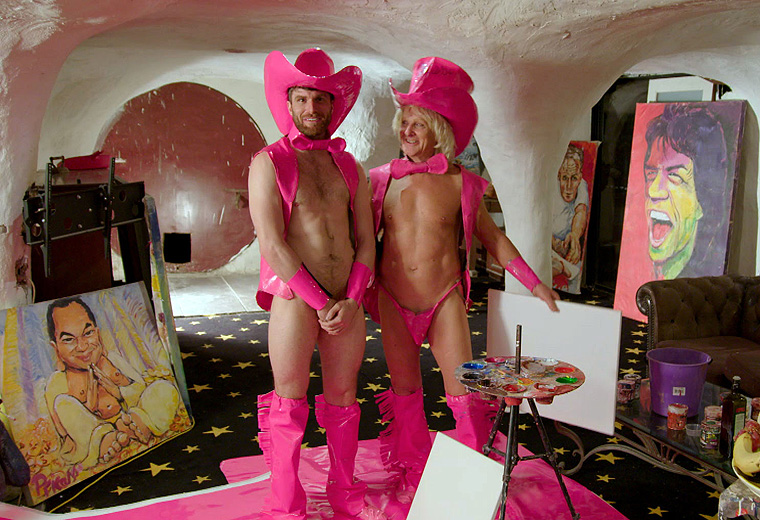 What in the world: Inquisitive C4 presenters trot about the globe finding weirdos, weird things and silently judging them.
Why you should watch: Because Louis Theroux's Weird Weekends isn't on anymore, and you need a weirdness fix.
What's weird: Ziona and his 39 wives and 94 kids, and Japan's booming rent-a-family-member industry, for those less fortunate.
What's weirder: Comedians stifling the urge to make jokes at easy targets.
Who should watch: Grown men who covet "My Little Pony" dolls and want to feel less alone in their admiration for Rainbow Dash.
The Fall
Thursday 29th September at 9pm on BBC Two (CH 102)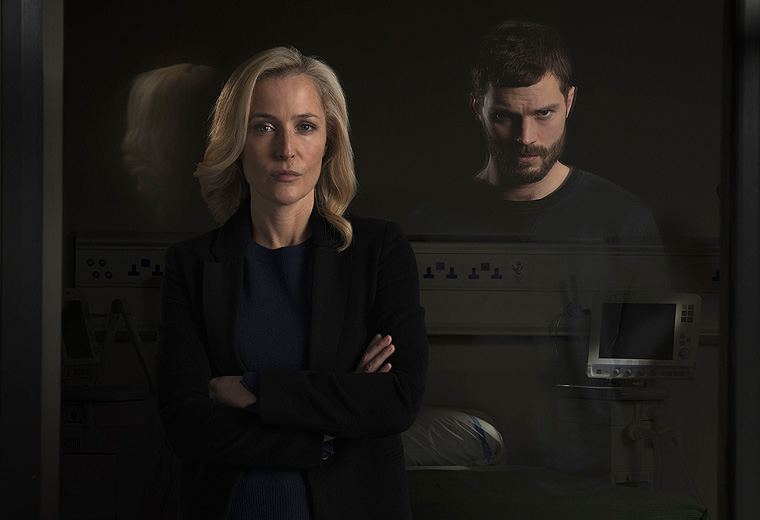 Why you should watch: The wait is over, and series three is here, with Jamie Dornan once again channelling Fifty Shades of Quietly Crazed Psychopath.
Where are we at?: Paul Spector, the world's best looking serial killer, got shot at the end of the last series. Will he survive? (It'd be pretty dull if he didn't.)
What to expect: The cat and mouse game between Stella and Paul will continue, even though he'll be in handcuffs.
A bit Silence Of The Lamby then?: Could be. Which is fitting, since Gillian Anderson was recently in the Hannibal TV show.
Look out for: New cast member Krister Kenriksson – that's the original Wallander, crime geeks!
Luke Cage
Friday 30th September on Netflix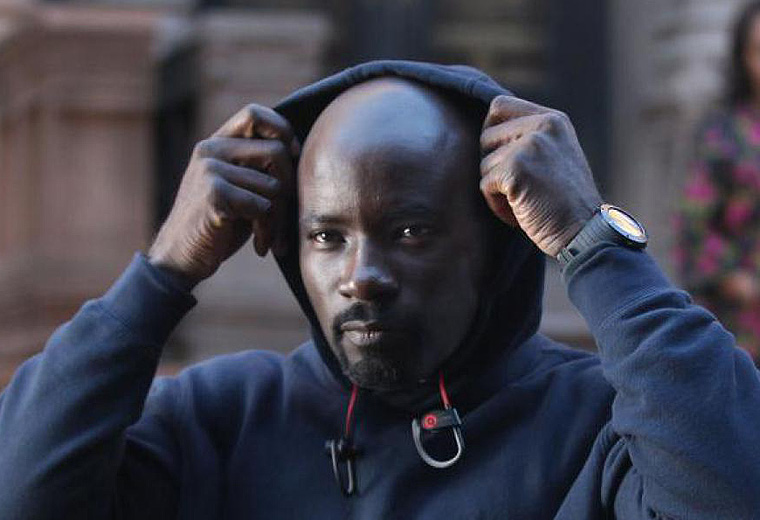 Why you should watch: Having smashed stuff up in Jessica Jones, the frighteningly buff bad-ass gets his very own show.
Luke Who?: He's a Marvel superhero, but of the dark and gritty variety, with unbreakable skin and a punch that could floor a Terminator.
New hero, new setting: We're leaving Hell's Kitchen and heading over to Harlem, so expect a totally new vibe.
Crossover character alert: Rosario Dawson will be reprising her role as Claire Temple from Daredevil and Jessica Jones.
Quote to get you stoked: Showrunner Cheo Hodari Coker promises it will be "The Wire of Marvel television".
Luke Cage is available to watch on Netflix from Friday 30th September
Hip Hop World News
Friday 30th September at 9pm on BBC Four (CH 107)
Why you should watch: Anyone with a smidgen of an interest in pop's most powerful genre will be hooked on this "alternative version of reality" from hip hop's perspective.
Come again?: It's a documentary odyssey from British rapper Rodney P as he charts contemporary Western culture as seen through hip hop.
The big questions: While it celebrates hip hop as a voice for the voiceless, the film also tackles misogyny in music and the violence within rap culture.
Actual proper legends alert: Look out for Def Jam's co-founder Russell Simmons, and god-voiced rapper Chuck D from Public Enemy.
Don't watch if: The only rap record you ever owned was Jump by Kris Kross when you were 12.
The Level
Friday 30th September at 9pm on ITV (CH 103)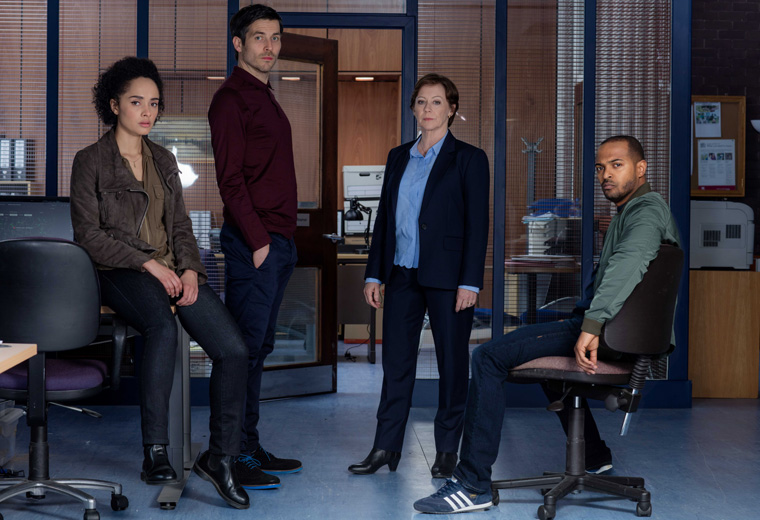 Why you should watch: Each episode is a quality slice of detective drama goodness that'll have you welded to your couch like a limpet.
The gist: Detective Sergeant Nancy Devlin is childhood chums with the criminally inclined but fancifully named Frank Le Saux. A meeting goes wrong, a murder happens and she of all people ends up working on the case – you couldn't make it up.
It all kicks off when: It's revealed that there was an unidentified witness, who the police and the killer are simultaneously hunting for.
Are there twists and turns?: More than an elaborate ribbon dance.
Who's in it?: Philip Glenister who played Gene Hunt in Ashes to Ashes and Karla Crome who played Jess in Misfits.