Manchester City – Muhammed Butt
Why did Manchester City win the transfer window? Two words: GAME PLAN. This was not just a side haphazardly scattering their money into the wind, clawing desperately to whatever player would look their way.
No, this was a calculated and precise series of strikes. City have more money than a small country, this is known, but they have the vision to back that financial might. They signed key players in key positions that give the side the kind of tactical versatility and sheer quality they could have previously only dreamed of.
John Stones is a once-in-a-generation talent and with him secured, City's defence have their lynch-pin to build. Claudio Bravo will add experience, a winning mentality and, most importantly, he and Stones will combine to form the basis of playmaking excellence in the City back-line.
Ilkay Gundogan is a multi-functional masterpiece of a midfielder. When fit, he will give City one of the most adaptable midfield units in the world. Leroy Sané and Nolito are both lightning quick wingers and capable of wonderful moments of dribbling with the ball at their feet. They and Raheem Sterling form a devastating wing corps and with this potency out wide, City can now move their twin geniuses, Kevin De Bruyne and David Silva, into key central roles.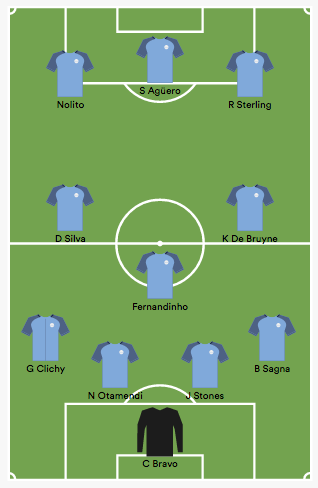 How would you fit Gundogan into City's XI? Use the Virgin Media Lineup Builder to decide
Overall, the vision of Pep Guardiola and the ability of Txiki Beguiristan to
execute that vision have given City an enormous head start on the competition and the best transfer window of 2016.

Manchester United – Greg Johnson
How can anyone look beyond Manchester United? In his first season in charge, Jose Mourinho has overseen a far tighter performance in the transfer window: smashing the word transfer record for Paul Pogba, bringing in the goalscoring nous and charisma of Zlatan Ibrahimovic, the game-changing magic of Henrikh Mkhitaryan and, at the back, the impervious Eric Bailly.
They've gone from having holes all over their squad to not having a single problem position to fill, all the while dumping deadwood and retaining all their talent.
Last season, under Louis van Gaal, United lacked excitement, creativity, goals and were 15th in the league for shots attempted. They were also ranked 10th according to Squawka's Performance Score. After a summer of upgrades, they are currently third for shots and top of the Squawka rankings, with three wins from as many games.
After all, Pogba topped the table for assists in Serie A for Juventus in 2015/16. No player scored more league goals than Ibrahimovic who bagged 38 for Paris Saint-Germain in his final season in Ligue 1. While Mkhitayan was directly involved in 49 goals across all competitions with Borussia Dortmund as a scorer or creator.
In just four deals, they've gone from Europa League also-rans barred from the top four to the all-star favourites for the Premier League title, and Mourinho's tactics haven't even begun to click yet.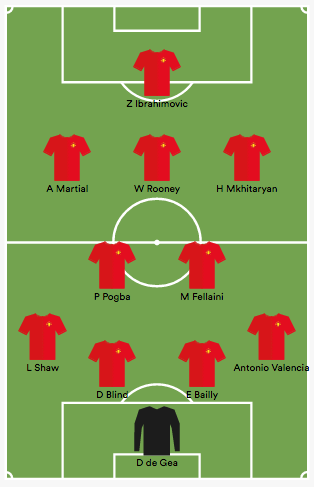 Can you pick a better XI? Make one here with the Virgin Media Lineup Builder
Other sides have strengthened, sure, but no team has done as well as Manchester United this summer.
Bournemouth – Felix Keith
For the first time in Premier League history, the £1 billion mark was smashed in a transfer window. It is in this vortex of financial mayhem, money throwing and hyper-competition that Bournemouth have to operate.
The Cherries, embarking on just their second-ever season of top-flight football, have more than held their own against the 'big' clubs.
Led by Eddie Howe, they have in a short period of time established themselves as a viable option for players. Remember, Bournemouth were in League One just three years ago.
Now they are beating European superpowers like AC Milan, Roma and Juventus to sign an England international from Arsenal.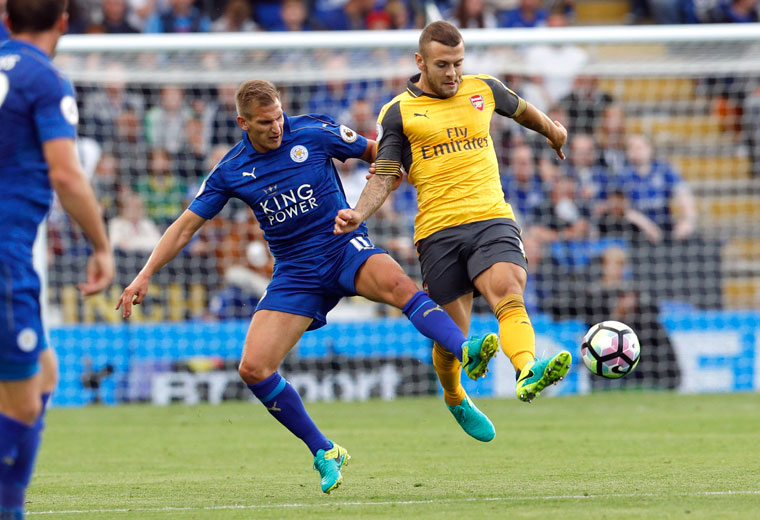 Jack Wilshere, despite his many well-documented injury problems, is a world-class midfielder. While the 24-year-old would not have wanted to leave the Gunners, the fact he chose Bournemouth over several more elite teams is indicative of a club on the rise.
Bournemouth's central midfield options include Andrew Surman, Harry Arter and Dan Gosling – all capable players, but a long way from Wilshere's level. Signing the midfield maestro would be considered one of the best transfers of the summer for any club, but the fact he's at Bournemouth pushes the status of the move to another level.
While Wilshere is clearly the marquee deal, Howe has made typically astute signings elsewhere as well. Jordon Ibe, a young English winger of huge potential, joined from Liverpool for £15m. Lewis Cook, an extremely highly-rated young midfielder, arrived for £6m, with Brad Smith and Nathan Ake continuing the theme.
When all these deals are considered together, Bournemouth have defied their status to trump the big boys.