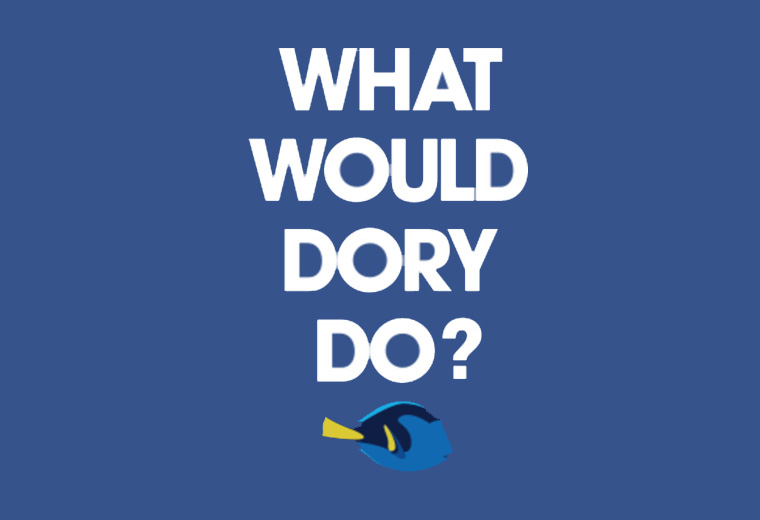 The Dory life philosophy has a catchphrase! In Finding Dory, Marlin only really figures out how to let go of his anxiety, and get himself out of a tough spot, by asking himself 'What would Dory do?' The question has already become a popular quote and launched a thousand t-shirt designs. It's one we find handy too when we're stuck for inspiration.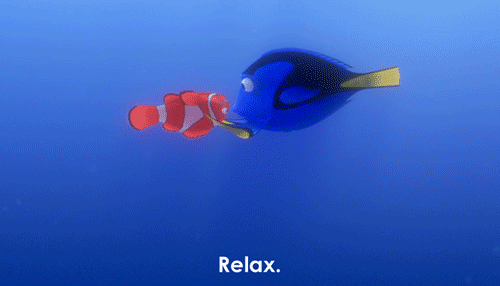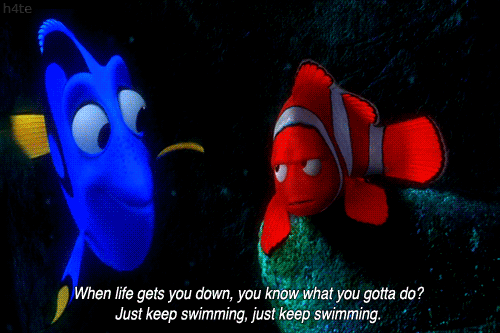 We think this might just be our favourite. When Marlin despairs of ever Finding Nemo, Dory reminds him that the only thing to do when you're feeling down, or facing a setback, is to keep going (swimming). It seems to help if you sing the keep swimming song too!
3. Speak Whale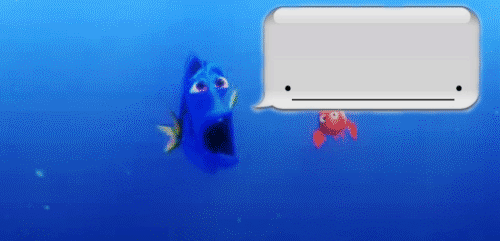 Dory's whale-speaking is just plain hilarious to listen to. We love too how it encourages us to surmount obstacles utilising our own unique set of skills. After all, research shows that we're happier if we regularly do things we're good at. Like Dory, when you're facing a problem you can't solve, speak whale.
4. Home is people not places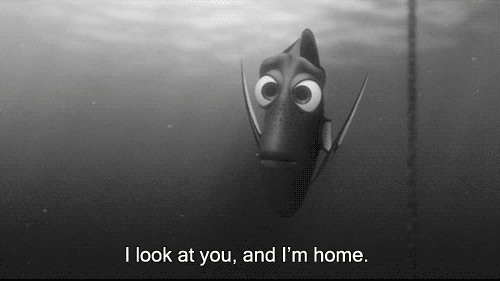 The ocean (the world) is a big place. Dory knows that she can make her home pretty much anywhere, as long as it's with the people she loves, and that's a good thought to hold on to whenever you're facing any kind of change.
5. Look on the bright side of things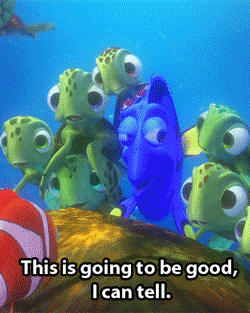 Whatever the situation she's in, Dory tries to look at the bright side of things (but without lying to herself about what's doing on).
6. While also accepting that life isn't always great, and that's okay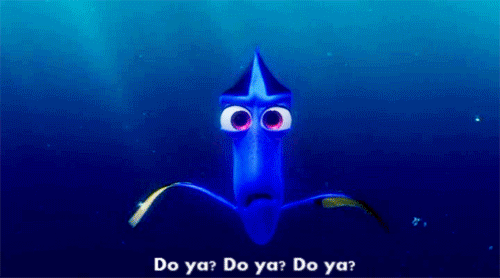 Which brings us to also say that when things are indeed not going well, our favourite blue tang is ready to respond. If today was a bad day, then that's okay. Sometimes life is tricky. It's best to accept it and move on.
7. See the best side of everyone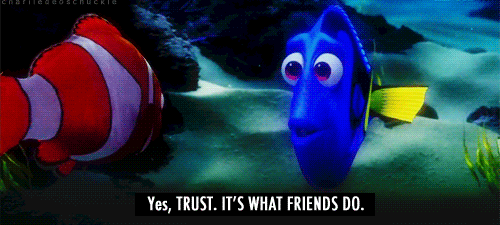 No one is perfect, and it can be all too easy to get annoyed at those close to you. Dory knows that while her BFF Marlin can be grumpy and overly paranoid. But she appreciates and focuses on the best sides of him - his courage and caring nature. (That's not to say, of course, that she lets him get his way). It's always worth trying to cut the people around you some slack and try to see them for their best selves.
8. Find a sense of wonder in everything you do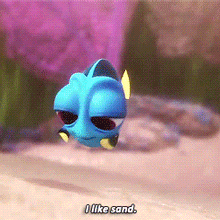 Another thing we love about Dory? She's curious and enthusiastic about everything she sees, whether it's sand, a small bright thing in the middle of the ocean, or meeting a group of sharks. We can all get caught-up in the busyness of things and forget to stop to appreciate a pretty view, a kind gesture, or even take the time to smile. Let's make sure we do.
9. Be helpful whenever you can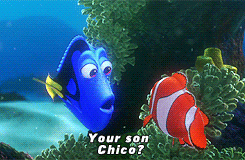 Small acts of kindness will make you happier too! Help a stranger who's out at sea.
10. But also be sure to ask for a fin when you need it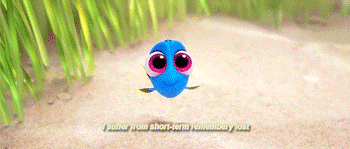 Like Dory, it's important to ask for the helping fin (hand) you need, when you need it. When she knows that she won't remember something, she says so - and asks others to help her overcome the problem. If you know you'll need assistance to figure things out, don't be afraid to ask.
Watch brand new movies on demand every week with Virgin Movies. To find out the latest releases, press Home on your Virgin TV remote, then On Demand > Movies.
Not a Virgin Media customer? Hit the button below to find out more: