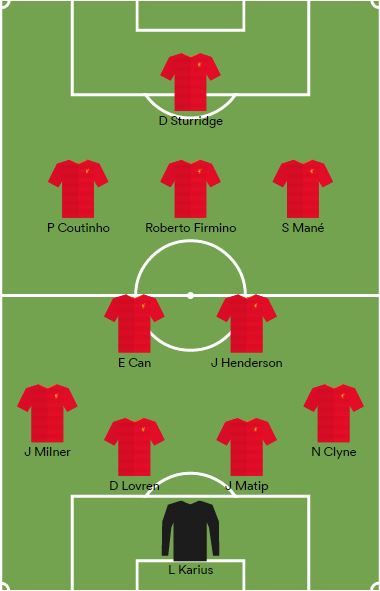 Liverpool's exciting attacking style
On the pitch, Klopp wasted no time in turning things around at Liverpool. His success at Dortmund coloured everything he did and he set about instilling a new, refreshing style of football.
At the centre of what he has is excitement. Since he arrived, no Premier League side has scored more goals than Liverpool's 73. His side lead the way for chances created (111) in the league this campaign, too.
His revolving, energetic and confident attacking unit have brought enjoyment to Anfield, and depending on your loyalties, plenty of others too.
By contrast, Mourinho's wily, win at all costs style has begun to ware. Like at many of his previous clubs, things unravelled at Chelsea and after six months out of the game, Mourinho has returned with many familiar traits at United. His focus on solidity and defensive shape may bring success in the long-term, for the time-being it is Klopp who is lighting up the league.
Innovative tactical approach
At the heart of all Klopp does is his tactical philosophy and distinctive playing style. Dubbed "gegenpressing", the German asks his team to press the opposition from the front in groups, in an effort to win the ball back as soon as it is lost. When all the players are well-drilled and supremely fit this high-intensity tactic can smother the opponent.
It is not an entirely new idea – indeed Mauricio Pochettino's Tottenham side use a similar brand of play – but Klopp's coaching has brought the style to the forefront of English football.
Again Mourinho's methods have been left behind somewhat. While the criticisms of his teams "parking the bus" – based largely on the Champions League victory of his Inter Milan side in 2010 – are unfair, his modus operandi is far from cutting edge.
While Klopp has been known to employ a more gung-ho approach in big matches, Mourinho is much more likely to use the counter-attack and lower risk tactics.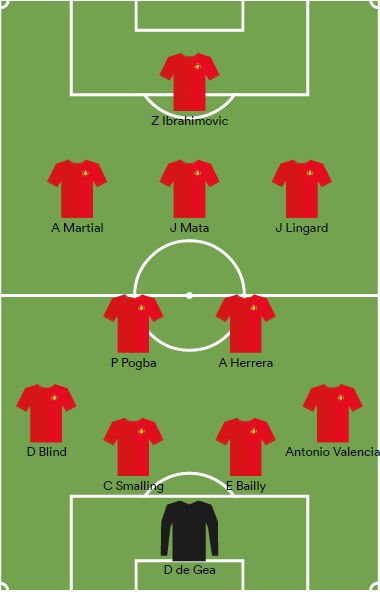 Man-management style
Alongside tactical ideas comes one of the most important aspects of management: how to deal with your players.
Even with just a year behind him, Klopp has been notable for his close relationships with his Liverpool players. The German is often seen hugging, congratulating and joking, with his players responding with warm, friendly assessments of their boss in the media.
The 49-year-old is not soft – his strong dealing of the Mamadou Sakho affair shows that – but it seems he genuinely believes players respond when treated this way.
Mourinho has only managed 11 competitive games as United manager. However, in that short space of time he has already managed to publicly criticise both David De Gea and Luke Shaw for mistakes.
His authoritarian, heavy-handed style may bring success, but the fact he has never stayed at a club longer than three years tells a story of ill-feeling and burn-out.
Humour
Finally, but perhaps most pertinently, is Klopp's personality. He has managed to endear himself to his players, the fans and the media through one simple aspect.
Whether it be via amusing asides in post-match interviews, light-hearted segments in press conferences, openness as a pundit, or even a recent game of bowls, he has displayed his sense of humour to everyone watching. That may sound like a simplistic, even irrelevant point, but it contributes massively to his overall aura.
When compared with Mourinho it is clear that his well-cultivated public demeanour is worthwhile.
The Portuguese coach, over the years, has taken on the role of pantomime villain in the English media. He is often obtuse, reserved, sarcastic and difficult to deal with. He is not afraid to take pot-shots at others and attribute blame where he sees fit.
His cult of personality has worn thin. Mourinho may, in his own eyes at least, be 'The Special One', but Klopp is the box-office star of the Premier League.