Inferno (14th October 2016)
Author: Dan Brown
The Book: The fourth book in Brown's Robert Langdon series (after Angels & Demons, The Da Vinci Code, and The Lost Symbol) finds the Harvard iconology and symbology professor-turned action hero tackling a potentially extinction-level attack, whilst simultaneously battling a mysterious case of amnesia.
The Movie: Tom Hanks returns for his third outing as Hollywood's least likely action hero, this time around ably aided by Felicity Jones in 'strong-independent-sidekick' mode as Dr. Sienna Brooks, a doctor who helps Langdon escape. Before long they're bouncing around the world, in a last-minute dash to save it from a population-evaporating plague.

Fantastic Beasts & Where To Find Them (18th November 2016)
Author: J.K. Rowling
The Book: Essentially a companion book to the main Harry Potter series, with no narrative or plot to talk of, this 128 page guide to all the fantastical beasties in the Wizarding World was cited as one of Harry Potter's own textbooks.
The Movie: An original plot, written by J.K. Rowling herself (in her screenwriting debut), follows English magician Newt Scamander (Eddie Redmayne) as he visits the Magical Congress of the USA with a magical suitcase full of Fantastic Beasts. When the creatures escape, events escalate to potentially world-ending proportions.
Watch The Harry Potter Collection on Virgin Movies now. Find it in On Demand > Movies
Billy Lynn's Long Halftime Walk (6th January 2017)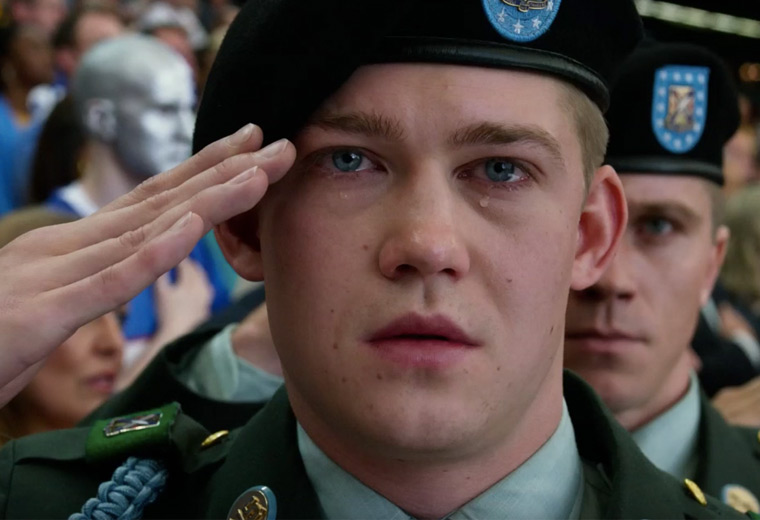 Author: Ben Fountain
The Book: 19-year-old Billy Lynn returns home from the Iraq War to find that footage of him defeating Iraqi insurgents in a firefight has gone viral on YouTube. His company is sent on a nationwide victory tour, but while there's glitz and glamour galore, it's just a ticking clock until it finishes, and he has to head back out to war.
The Movie: Ang Lee takes the helm to deliver the emotional drama-feels he's known for, while Slumdog Millionaire's Oscar-winning screenwriter Simon Beaufoy adapts for the big screen. Relative unknown Joe Alwyn stars as the titular Billy, while Kristen Stewart, Vin Diesel, Steve Martin, Garrett Hedlund and Chris Tucker head up a strong supporting cast.
A Monster Calls (6th January 2017)
Author: Patrick Ness
The Book: Patrick Ness wrote the novel based on an original idea by Siobhan Dowd, who conceived the story whilst terminally ill and who died before she could write it. If you think that description alone is heartbreaking, wait until you hear the allegoric plot, which focuses on a young boy struggling to cope with his mother's terminal cancer, and the monster who visits him in the middle of the night to tell him stories. Sniff.
The Movie: Professional heartbreaker J.A. Bayona directs (previous weepfests - The Orphanage and The Impossible), while Lewis MacDougall plays Conor O'Malley, Felicity Jones plays his ailing mother, and Sigourney Weaver stars as Conor's grandmother. Brace yourselves. Tears are coming.
The Circle (TBC 2017)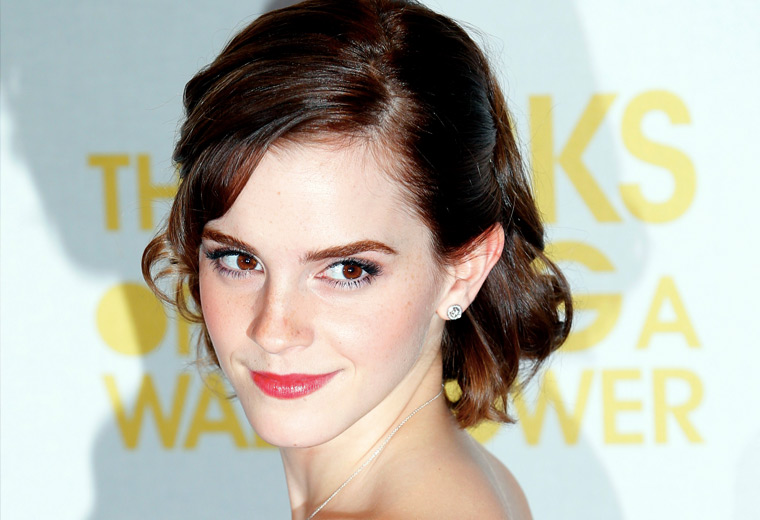 Author: Dave Eggers
The Book: Nineteen Eighty-Four meets Brave New World by way of The Social Network, in this tense sci-fi drama about a college graduate who lands a job at an enormous tech company run by the mysterious 'Three Wise Men'. Things become exactly as nefarious as you'd imagine.
The Movie: A mega-watt cast including Tom Hanks, Emma Watson, John Boyega, Karen Gillan, and Patton Oswald boost what's sure to be a heady awards-botherer.
The Lost City of Z (Spring 2017)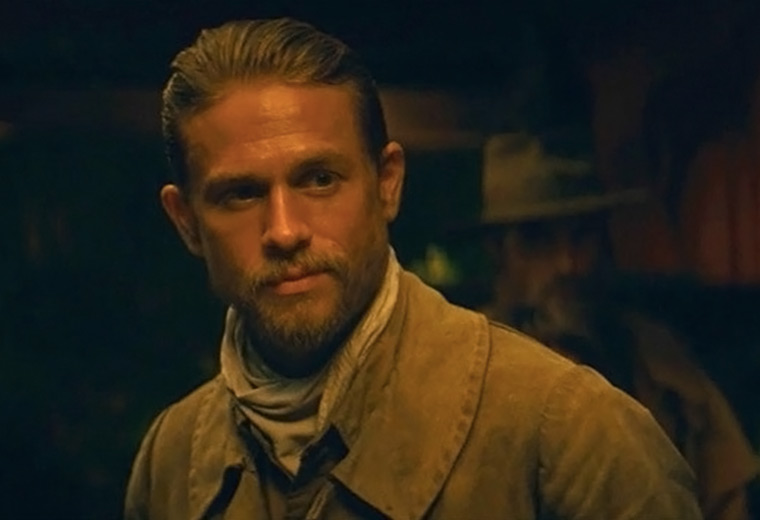 Author: David Grann
The Book: While it may be one of the few non-fiction books on this list, it boasts a story just as fantastical as its peers. British explorer Percy Fawcett disappeared with his son in the Amazon while looking for an ancient lost city, way back in 1925. Since then, countless people have died trying to uncover the true story behind the vanishing.
The Movie: Charlie Hunnam takes the lead as Colonel Percy Fawcett, with Robert Pattinson, Sienna Miller and Tom Holland on hand to support in what's sure to be a tense, adventurous thrill-ride through one of the craziest stories in adventurer history.
The Shack (Spring 2017)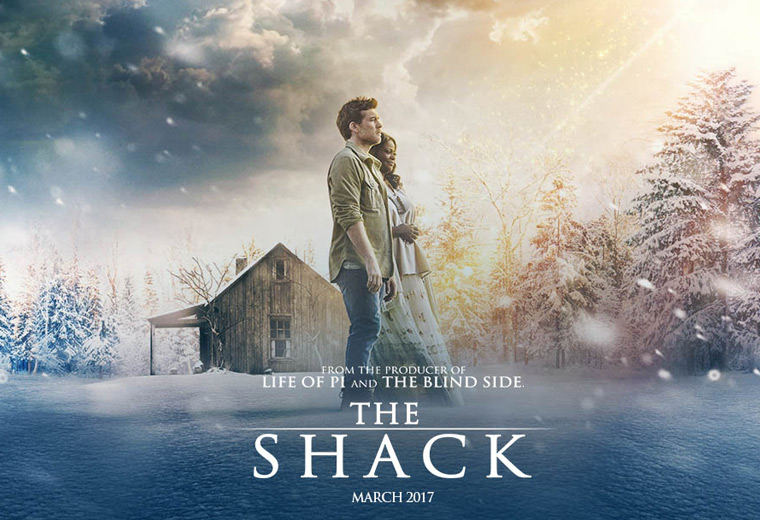 Author: William P. Young
The Book: This self-published breakout religious parable is a bonafide global smash, refusing to shift from the top of the New York Times Best Seller list for over 18 months, and selling over 10 million copies to date. The story follows father of five Mack, whose daughter is abducted and murdered by a serial killer when the family goes camping. God then proceeds to communicate with Mack through a mysterious shack.
The Movie: Stuart Hazeldine (who directed 2009 UK indie hit Exam) directs, while Sam Worthington stars as the grieving father. Octavia Spencer appears as God, because why not.
The Movies: Saw (2004), Saw II (2005), Saw III (2006), Saw IV (2007), Saw V (2008), Saw VI (2009), Saw 3D: The Final Chapter (2010)
Best: Gross as it was, the original Saw was pretty ingenious. Sure, the gore was OTT, but it had a conversation-starting Se7en-esque dilemma at the heart of every trap that guaranteed pub debates ad infinitum.
The Movies: The Fast & Furious (2001), 2 Fast 2 Furious (2003), The Fast and the Furious: Tokyo Drift (2006), Fast & Furious (2009), Fast Five (2011), Fast & Furious 6 (2013), Furious 7 (2015)
Best: Now Vin Diesel and co have nailed the formula (increasingly preposterous stunts x increasingly preposterous performances x increasingly preposterous stories), each successive entry is more and more entertaining. Furious 7 involved a supercar driving between skyscrapers, from the approximately 829th floor. Amazing.