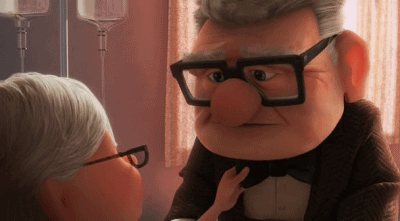 The opening sequence of Up may just be the most moving five minutes in the history of animation. Artfully and wordlessly recounting the relationship between an elderly man and his beloved wife, it's a masterful exercise in emotive exposition that will have the hardest heart welling up within seconds.
Cry count: 10/10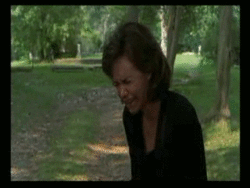 Deep south dramas bring buckets of tears when tragedy strikes in a small Louisiana town. The beauty of Steel Magnolias is the care it takes to build up the rapport between the characters, played by a roll call of Hollywood talents including Julia Roberts, Sally Field, Daryl Hannah and Dolly Parton. Female bonding at its finest - and weepiest.
Cry count: 8/10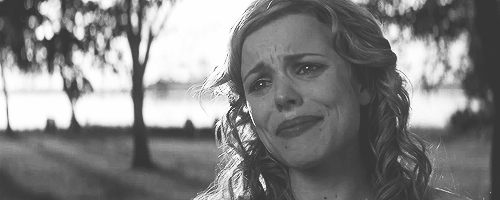 War, love across the class divide, Ryan Gosling… this Nicholas Sparks adaptation has a lot going for it and is one of the classier versions of a Sparks novel. Rachel McAdams is terrific as the rich girl who falls for Ryan Gosling, only for her mother (Joan Allen) and James Marsden to complicate matters. The ending is a weepie winner.
Cry count: 7/10
Beaches (1988)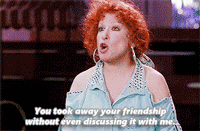 Laughter turns to tears in a story of female friendship anchored by memorable performances from Bette Midler and Barbara Hershey. After pregnancies and romantic complications, events take a sad turn but the ending is a moving tribute to the fictional friendship that struck a chord with women and men the world over. Wind Beneath My Wings… sob.
Cry count: 9/10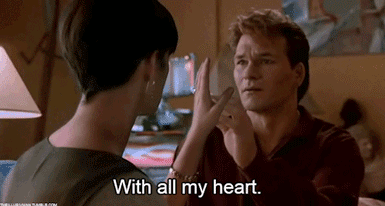 Patrick Swayze had a whole generation of women swooning and sniffling in this classic paranormal romance. His dearly departed character communicates with his beloved girlfriend Molly (Demi Moore) through a psychic (Whoopi Goldberg). Just the intro to Unchained Melody is enough to trigger tears in fans to this day.
Cry count: 8/10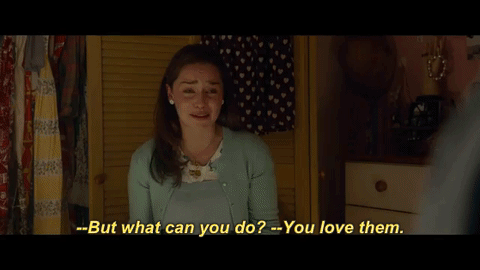 Jojo Moyes' romantic novel makes for an equally moving film starring Emilia Clarke as the upbeat young woman who becomes a caregiver for handsome paralysed Will (Sam Claflin). Their bonding scenes are touching and tender and the ending is absolutely heart-wrenching.
Cry count: 7/10
Watch Me Before You on Virgin Movies now. Find it in On Demand > Movies
Titanic (1997)
Kate Winslet and Leonardo DiCaprio launched their careers with one of the most popular weepies of all time. With the tragic sinking of the Titanic as its backdrop, James Cameron's emotive drama followed a young pair falling for each other despite the class divide. Sniff.
Cry count: 9/10
Titanic is available on Netflix
Terms of Endearment (1983)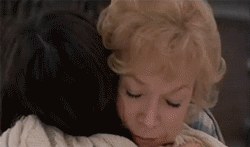 Another moving novel adaptation, James L Brooks' comedy-drama looks at the turbulent 30-year relationship between a mother (Shirley MacLaine) and daughter (Debra Winger). Eleven Academy Awards and buckets of tears followed.
Cry count: 10/10

Brokeback Mountain (2005)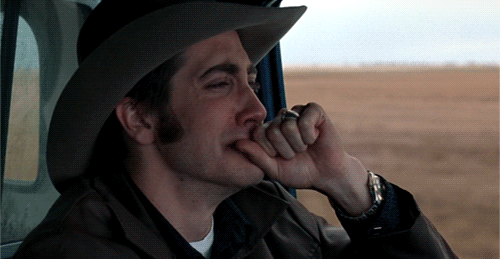 Ang Lee's riveting romantic drama featured fantastic performances from Heath Ledger and Jake Gyllenhaal as a pair of cowboys who didn't know how to quit each other. The story of a doomed romance in prejudiced times, it tugged on the heartstrings with elegance and precision.
Cry count: 8/10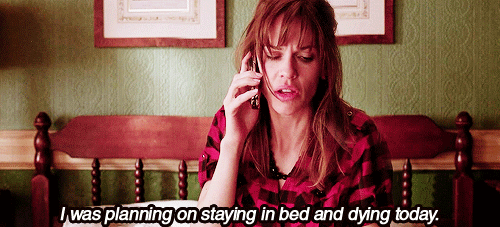 There's something especially heart-wrenching about the idea of a man sending love letters to his wife from the grave - and so the tears flow as Hilary Swank receives a series of messages from her dead partner (Gerard Butler), who wrote them while dying in an attempt to help her with the grieving process. Hankies required for each and every one.
Cry count: 7/10