Do: Play to your strengths
As seen in: E.T.: The Extra-Terrestrial (1982)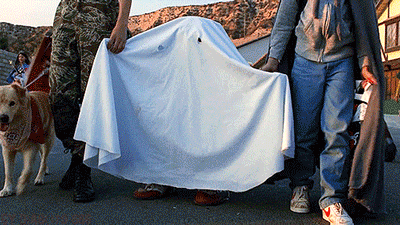 If you've got it, flaunt it. You might think that ET's costume is a bit on the basic side, but when you're genuinely a diddy-legged big-armed alien, you can get away with a bed sheet with the eyes cut out – especially when events require you need to undercover while out in public anyway.
Don't: Misjudge the dress code
Mean Girls (2004)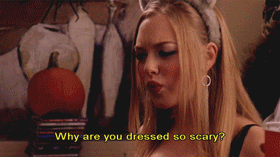 "In Girl World, Halloween is the one day a year when a girl can dress up…and no other girls can say anything else about it." Unfortunately, Mean GIrl's heroine Cady gets this vital information well after she rolls up to the season's hottest party dressed like she's hungry for flesh rather than desperate to show it off.
Mean Girls is available now on Sky Cinema
Do: Be inspired
As seen in: Donnie Darko (2001)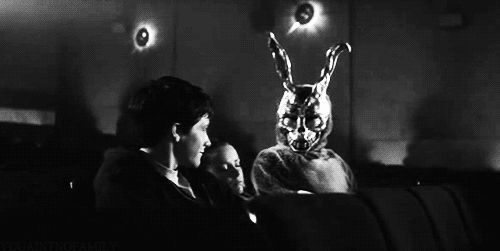 Now did Frank precede the costume or did the costume help create Frank? Donnie Darko's terrifying bunny-angel of imminent doom is revealed to be a visual future echo of Donnie's Halloween from hell, or at least one from a temporary parallel dimension. The intricate costume in fact belongs to Donnie's sister's boyfriend, whose labours are haunted by the tragedy he hasn't even taken part in yet. Or something like that.
Don't: Be afraid to go DIY
As seen in: The Karate Kid (1984)
Need to go to the Halloween dance to hook up with your girl? But don't want to get the "no mercy" treatment from the Cobra Kai thugs who are bullying you? Following the Karate Kid's Daniel LaRusso's lead, you cam simply improvise an outfit out of a shower curtain, which covers all your privacy requirements. Special bonus points to the Cobra Kais though – who are a bit of a shower themselves – for their uniform skeleton suits: not weak.
Do: Be authentic
As seen in: Ed Wood (1994)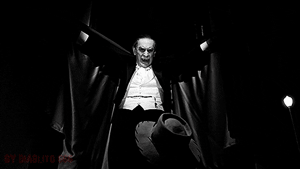 Imagine trick or treating around the houses only to have the real Count Dracula open the door. Having debuted the iconic vampire in the 1931 horror classic- creating the instant archetype of the darkly mesmerising Euro-aristocrat – Bela Lugosi was forever typecast in the role much to his disappointment. On Halloween night, though, being the genuine Prince of Darkness certainly has its advantages…
Don't: Be afraid to dress appropriately
As seen in: To Kill A Mockingbird (1962)
Sometimes a kid should just be allowed to be a kid. This why To Kill A Mockingbird's Atticus Finch, cinema's icon of goodness, makes sure his young daughter leaves for the school Halloween party dressed as a huge leg of ham. Unfortunately, young Scout narrowly avoids getting herself into a cold cut herself on the way home.
Do: Be ahead of the trend
As seen in: Halloween (1978)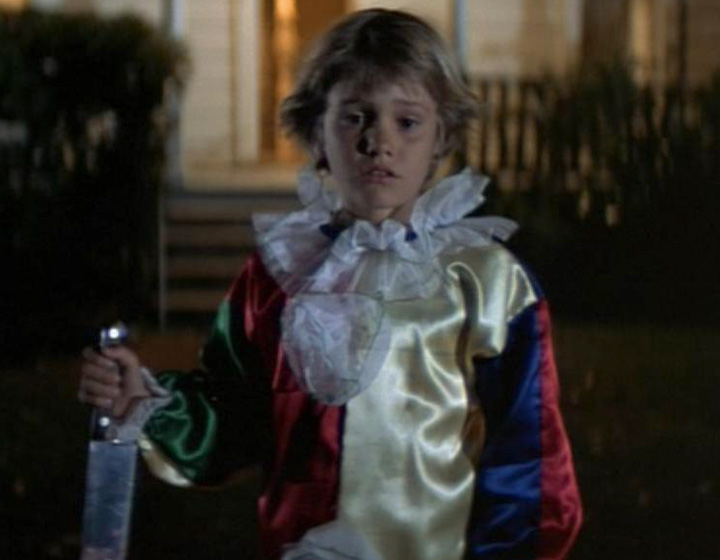 Years before creepy clowns became all the rage - and inspiring a fair bit of tabloid fury too - young Michael Myers was bossing the Bozo look. In Halloween's classic opening point-of-view tracking shot, we follow the steadicam of terror through the house until it butchers his victim, a promiscuous girl, only for the murderer to be revealed to be the girl's six-year-old brother. To be fair, this is about as funny as most clowns get.
Don't: Let your enthusiasm run away with you
As seen in: The Nightmare Before Christmas (1993)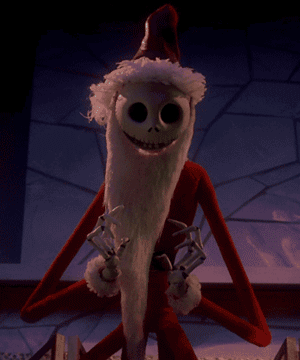 You could hardly blame Jack Skellington for being entranced by Christmas Town, what with its warmth, joy and general lack of stinky terror. This is why the Pumpkin King of ooky kooky Halloween Town decides to forsake his traditional job – organising the all-important Halloween party – to focus on previously unknown Christmas festival instead, usurping Sandy Claws to take his place on the 24th December. As The Nightmare Before Christmas' title suggests, this doesn't go well.
Find The Nightmare Before Christmas in On Demand > Movies > Virgin Movies
Do: Remember reality is scarier than fiction
As seen in: The Addams Family (1991)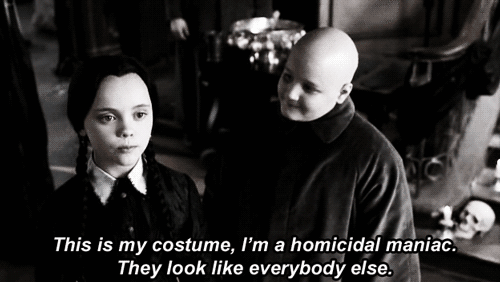 You'd think the demon daughter of Cemetery Lane would fully embrace Halloween in all its gory glory. So why does Wednesday Addams neglect to wear a costume for The Addams Family's festivities? "This is my costume," she points out, "'I'm a homicidal maniac, they look just like everyone else." Gomez's little girl does him proud once again.