Anyone for Champagne?
So now we know what Phillip Schofield looks like when he is excited at the appearance of a naked woman. Our memories of the CBBC broom cupboard will never be the same.
Coleen in a Catsuit
Britney Spears turned up on Loose Women this week, which is all the excuse Coleen Nolan needed to get into her Toxic-style red catsuit. Nope, there's nothing awkward about this at all.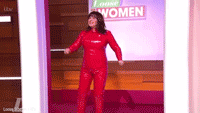 Best Impromptu Dance Lesson of the Year
Speaking of awkward, check out Britney Spears teaching the Loose Women how to dance, and then try to untwist yourself from the cringe-spasm that results.
Stairway to Embarrassment
It's a pity Claudia Winkleman misspoke, we would have quite liked seeing a romantic dance under the stairs.
Most Worrying News Report Ever
You know news reports you see in apocalypse movies? This was like that, except in REAL LIFE. Twitter was terrified, with one person saying "@GMB Hurricane Matthew, dangerous conditions, people evacuated... Let's send a reporter to the heart of it!"
Anne Robinson is Anne Robinson
Here's Anne Robinson sitting down to have a nice chat with national treasure Miriam Margolyes.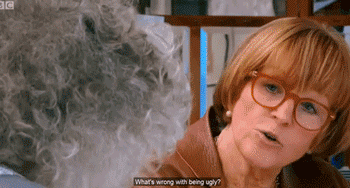 Lord Sugar's Sausage Fest
And finally, Alan Sugar welcomed the new bunch of hapless Apprentice contestants in the Alan Sugariest way possible…