When a group of seemingly friendly green pigs arrive on the island, the cheery residents welcome them with open wings. But Red, Chuck and Bomb suspect the pigs may be up to something and their worst suspicions are confirmed when they uncover a dastardly piggy plot.
Determined to put a stop to the pigs' plans, they set out on a quest to find the legendary Mighty Eagle (Peter Dinklage), a mythical bird said to watch over and protect the island. But will they ever find the elusive Mighty Eagle? And can they persuade the merry residents of the island to embrace their inner-angry to put a stop to the plotting piggies?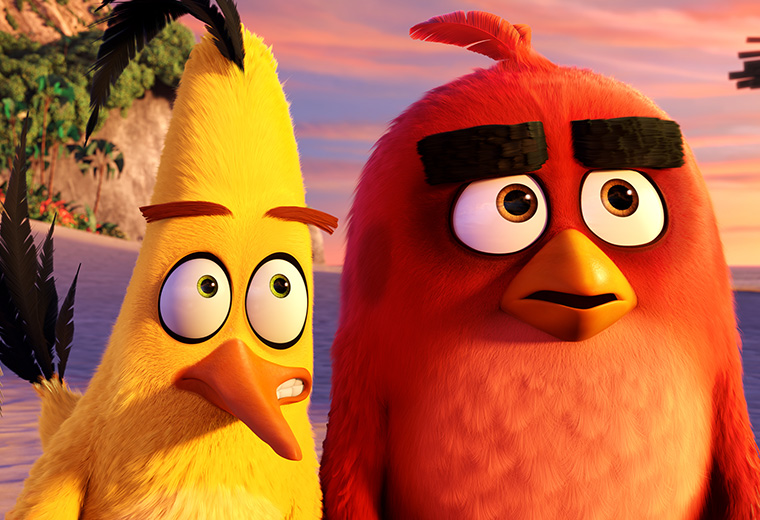 What do we think?
The Angry Birds Movie is fast-paced fizzy fun. Kids will love the vibrant animation and colourful characters, while grown-ups can enjoy the in-jokes and pop culture references. The film zips along at breakneck speed, with jokes coming thick and fast. The humour is unashamedly silly, packing in as many funny moments and one-liners as possible.
There's a top voice cast of American comedy talent, including Jason Sudeikis, Josh Gad, Danny McBride, Maya Rudolph, Kate McKinnon, Tony Hale, Keegan-Michael Key and Bill Hader, alongside more serious actors like Sean Penn and Peter Dinklage, who embrace the opportunity to show their funny side.
Propelled by madcap energy, The Angry Birds Movie is extremely entertaining, good-natured family fun, a great option for a rainy afternoon.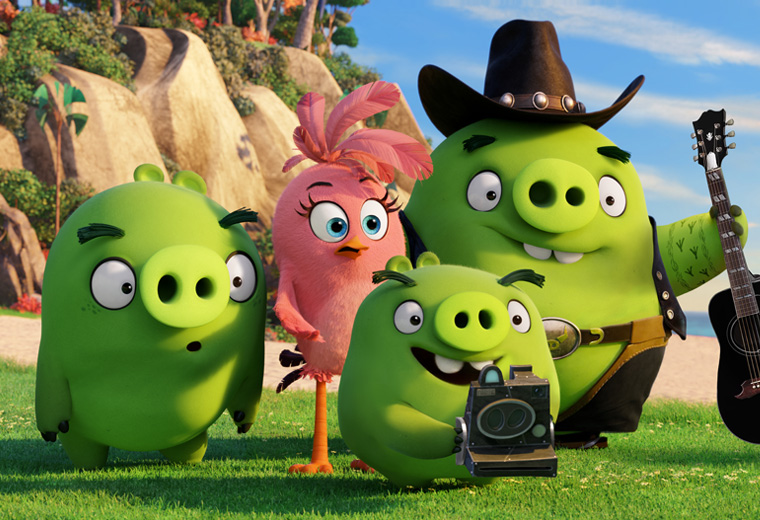 The Angry Birds Movie trivia
Josh Gad was initially reluctant to provide the voice for Chuck because he feared it was too similar to his role as Olaf in Frozen, but the film's directors, Clay Kaytis and Fergal Reilly, eventually persuaded him to take the role of Chuck.
Terence, voiced by Sean Penn, does not have any dialogue, only humming, grunting and singing.
The Angry Birds game has been downloaded more than three billion times.
A sequel to The Angry Birds Movie is in the pipeline. Watch this space!