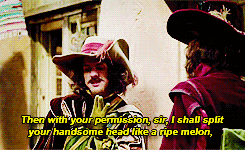 The two foppish gallants are so very polite that they end up fighting about which of the two is to claim the blame for bumping into the other at the entrance of a pub. Thankfully, Debbie intervenes just as they're about to *respectfully* fight each other to the death in the market square. They ultimately manage to overcome their compulsion to apologise (sort of) and participate in the rescue effort to save Debbie at the end of Season 1.

The honest monks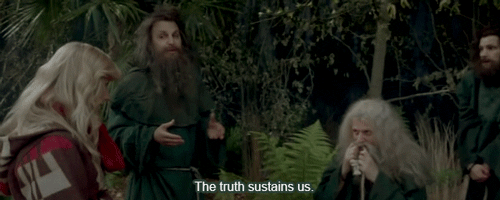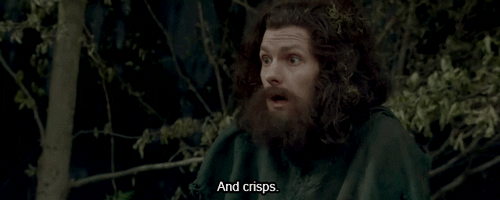 We meet this group of monks just as after they've been rendered homeless by a ogre attack (yup, just another day in Yonderland!). Their order is convinced that telling the truth is the way to enlightenment.. The issue is that that their honesty is a little bit, um, rude and gets them into rather a lot of trouble. Our heroine manages to convince them that lying is sometimes a necessary evil. To our great delight, the promptly reconvert to become... estate agents.
Miss Fanshawe and Mr Havelock
Poor Miss Fanshawe waits patiently for her beau Mr Havelock to propose, from picnics to fancy restaurants, hoping for the moment when finally she can say "yes". Unfortunately Debbie's adventures get constantly and amusingly in the way. We can't help but admire the couple's comical perseverance.
The torture machine repairman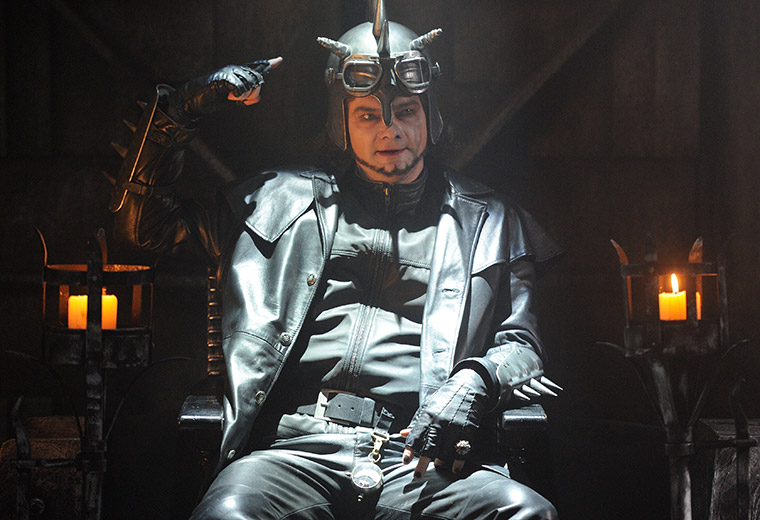 We've all felt the anxiety of waiting for a "ballpark figure" for cost of works from a jaded repairman. Right? Villain Negatus is no exception, and when his new torture trap is finally installed, it's got a few kinks left to sort out. The handyman hangs about, all ready to deliver excellent customer service and ensure that the gnashy teeth add-on is working. Pity that Negatus decides to test his new appliance just at the moment when the gentleman serves him the bill.
The "cast off your robes" guy (aka Vice-Elder Flowers)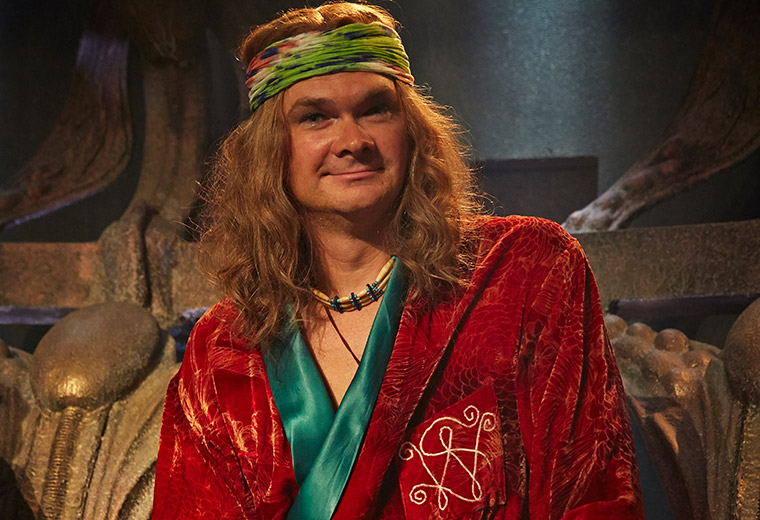 While each of the Elders of Yonderland is silly in his own unique way, we think hippie Vice-Elder Flowers always steals the scene with his classic line: "let's cast off our cumbersome robes". Whatever the context, he always is sure to suggest his idea. And the way that Yonderland works, we wouldn't be surprised if at some point this actually ended up being the solution to an important quest or something.
The adorable white fuzzy creatures
When Debbie decides that maybe a life of saving Yonderland isn't quite for her, she's sent on a quest that will un-choose her as the Chosen One. It takes her by way of the village of these adorably cute white fuzzy creatures, who've all got tiny voices, are heartbreakingly kind and sing amazing songs. As soon as Debbie mentions that she's about to leave the land for good, they serenade their thank-yous… And it's really truly a most magical moment.
The News Dragon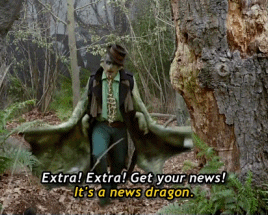 Okay, we only see this guy for a few seconds, but his joke is so great that we simply couldn't leave him out. When the news dragon lands by Debbie, he offers info from his right or left wing. And naturally, on each of his wings is the front page of a newspaper, with the same story told from a different angle available on each side. Geddit? We couldn't stop giggling for ages…
Leslie John Leslie, the fraudulent detective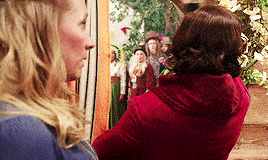 For starters, the fraudulent detective has the best hat we've seen in all of Yonderland, and for such a well-costumed show, that's really saying something. We totally fell for his laugh-out-loud Cumberbatch impression in his very first scene; and then there's the brilliant moment where he drops his act and immediately admits he is a fake. Don't you just want to give him a hug?
Don't miss Yonderland series 3, starting on Sunday 16th October on Sky 1 at 6.30pm. Also available as Catch Up after broadcast.