Michelle's empire comes crashing down around her when she is sent to prison for insider trading. On her release, she finds herself broke and friendless, so she turns to her former assistant for help. Michelle moves in with Claire and her daughter Rachel (Ella Anderson), but it isn't long before she's up to her old tricks. She sets about setting up a new venture selling brownies with Rachel and her friends, teaching the girls all of her outrageous, underhand business tactics.
But not all of the people Michelle screwed over are so forgiving and there are plenty of enemies waiting to pounce…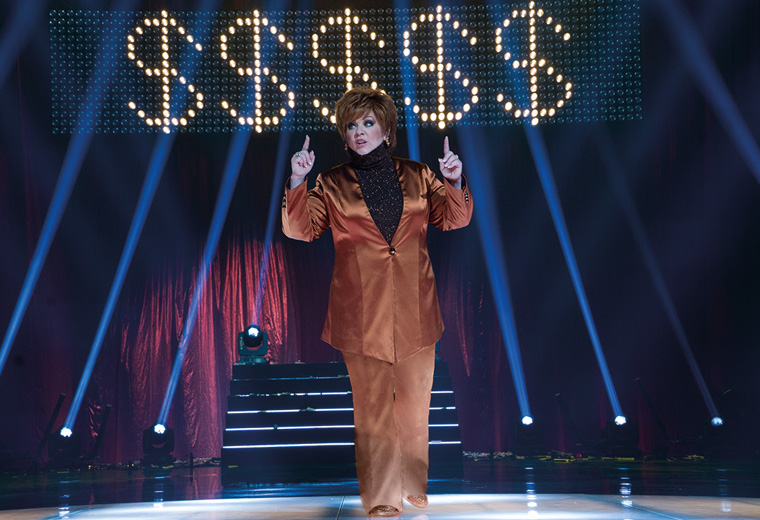 What do we think?
Melissa McCarthy is one of the best comedy talents to emerge in recent years and in The Boss she gives a barnstorming, tour de force performance. The film is worth watching for her perfect comic timing alone. After her breakthrough role in Bridesmaids, Melissa McCarthy has gone from strength to strength and her ability to transform herself knows no bounds. She never holds back and her bullish, flamboyant performance as Michelle Darnell has to be seen to be believed.
It's not all about Melissa McCarthy, The Boss is also a classic buddy movie, with Kristen Bell on top form as the unfortunate ex-employee who gets lumbered with Michelle after her release from prison. Against all the odds, the two women learn from each other, and a friendship gradually blossoms. The talented supporting cast includes Kathy Bates, Peter Dinklage and Kristen Schaal, who all hold their own next to Melissa McCarthy's towering screen presence.
The Boss is wacky, goofy, exuberant and above all, fun. It also has heart and spirit, propelled by Melissa McCarthy's unstoppable energy.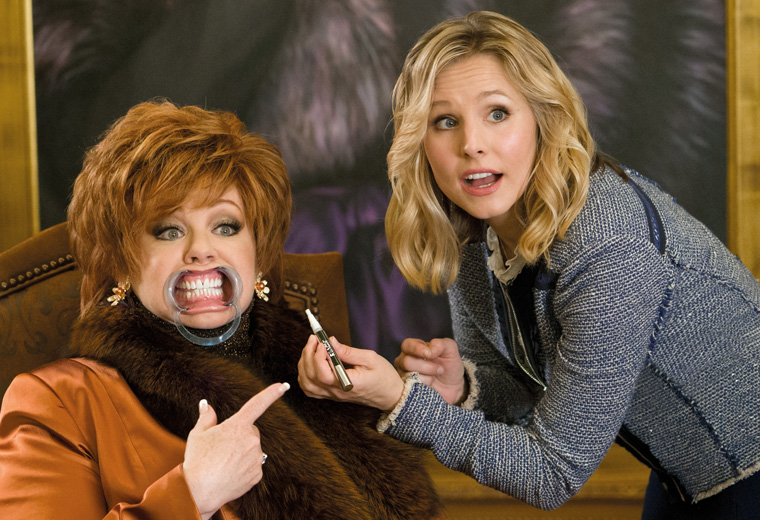 The Boss trivia
Melissa McCarthy is the cousin of actress and model Jenny McCarthy.
There was initial uncertainty over whether the film's antagonist (the role played by Peter Dinklage) should be a man or a woman. Sandra Bullock, Oprah Winfrey and Jon Hamm were all considered for the role.
Melissa McCarthy is married to the director of The Boss, Ben Falcone, and their daughter appears in the film as the young Michelle Darnell.
Melissa McCarthy and Ben Falcone have previously collaborated on Bridesmaids, Tammy and The Heat.
Kristen Bell proposed to her actor boyfriend Dax Shepard via Twitter – she insisted on waiting until same-sex marriage had been legalized in the state of California before doing so.
Melissa McCarthy was nominated for a Best Supporting Actress Oscar for her role in Bridesmaids.