The orcs form a mighty army known as the Horde to invade Azeroth and supress the humans. Under the leadership of King Llane (Dominic Cooper) and ferocious warrior Anduin Lothar (Travis Fimmel), the humans retaliate and the two tribes embark on a truly epic war.
As the war begins to take its toll, the people of Azeroth are divided about how to deal with the devastating conflict – should they fight to the bitter end to defend their land, or find a way to live in harmony with the orcs?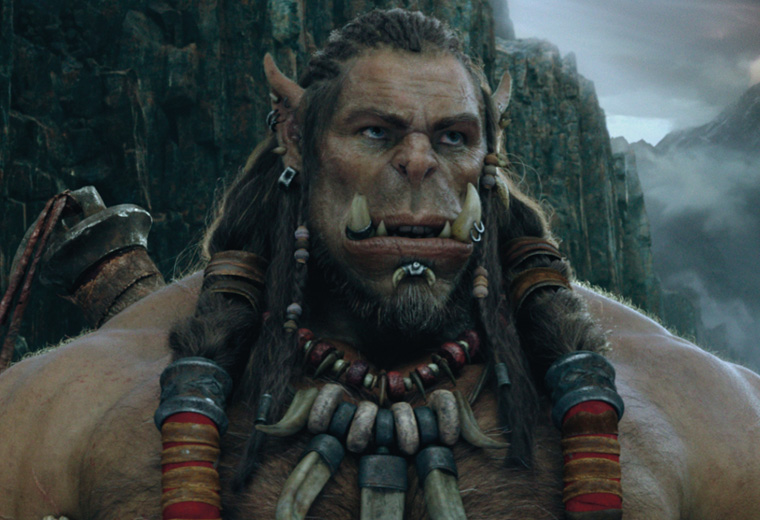 What do we think?
This is essential viewing for Warcraft fans, but there's plenty here for Warcraft newbies too. It's a visual feast; the action sequences and battle scenes are mind-blowing stuff. Duncan Jones, the acclaimed director of Moon and Source Code, has created an epic spectacle and completely nails the transition from video game to movie.
Warcraft: The Beginning is far from being a big brainless blockbuster. The characters, whether orc or human, are fully rounded and face complex moral dilemmas about the nature of peace and war.
Warcraft: The Beginning transports you to another realm entirely; it's total escapism. For anyone suffering from Lord of the Rings withdrawal symptoms, or desperate for another Game of Thrones hit, this one is for you. This could be the start of a major new franchise – be there from the start.
Warcraft: The Beginning trivia
Director Duncan Jones is the son of David Bowie. He was named Zowie Bowie when he was born, but decided to change his name in later life.
Warcraft: The Beginning is the highest-grossing video game adaptation ever, surpassing Prince of Persia: Sands of Time.
There are rumours of a sequel to the film, which would be based on Warcraft II: Tides of Darkness.
An orc dialect was created especially for the movie.
Colin Farrell was originally in the running to play King Llane, but the role went to Dominic Cooper.