George Clooney. That should be enough to warrant a viewing. Who doesn't like a bit of George? But this is actually a nail-biting thriller that also happens to star Julia Roberts and Jack O'Connell, and is directed by the one and only Jodie Foster. Enough said.
Find Money Monster in On Demand > Movies
The Nice Guys
Criminally overlooked in cinemas, is easily one of the most enjoyable films of the year. Starring Russell Crowe, and newly crowned comedy-genius Ryan Gosling, this hilarious crime-comedy was written and directed by Shane Black, the man behind Lethal Weapon, Kiss Kiss Bang Bang and Iron Man 3. Very funny, very violent and completely un-missable.
Find The Nice Guys in On Demand > Movies
Under The Shadow
October is the month for horror movies and Under The Shadow is a film that could be overshadowed by big budget sequels and franchises. Granted Iranian-born director Babak Anvari isn't a household name when it comes to horror, but this supernatural chiller is up with some of the very best films of the year.
Find Under The Shadows in On Demand > Movies
The Guv'Nor
Documentaries live and die by the subject matter, and this happens to be about Lenny McLean, a man once known as 'the hardest man in Britain'. Former bare-knuckle fighter, bouncer and criminal, The Guvnor has a background that could fill two documentaries. You may remember him from Lock, Stock And Two Smoking Barrels, but you need to find out more about the man in this.
Find The Guv'Nor in On Demand > Movies
The Take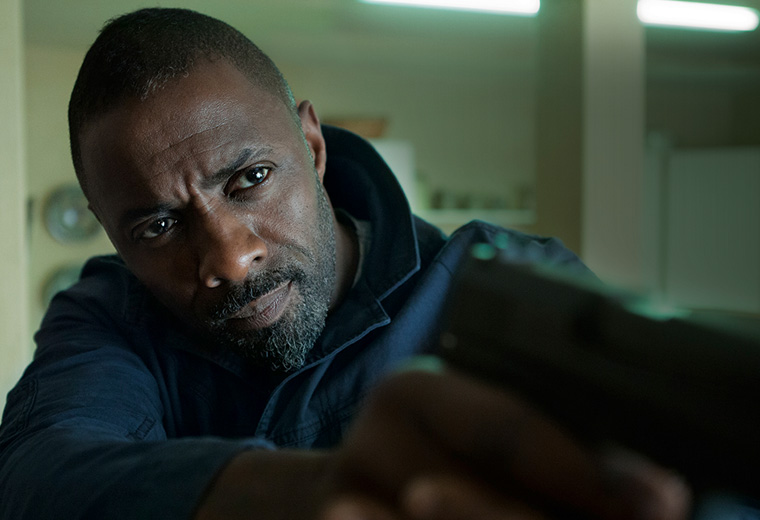 An action-thriller starring Idris Elba as a CIA agent? Sold! But The Take is actually far much more. Borrowing from classic cop thrillers of old, this is a fun and exciting movie that doesn't take itself too seriously. And come on, it's Idris!
Find The Take in On Demand > Movies
The Boss
Melissa McCarthy is the current queen of comedy. Starring in hit after hit, including Bridesmaids and Spy, she even has an Oscar nomination on her CV. Despite all of this, it's fair to say The Boss slid under the radar. But don't let the box office figures fool you; this is another very funny movie with many memorable McCarthy laugh out loud moments.
The Boss is available on Virgin Movies from Monday 24th October
My Scientology Movie
Scientology is a fascinating subject, but once you throw docu-master Louis Theroux into the mix you have a truly unmissable documentary. At times uncomfortable, but always compelling, this is another documentary that leaves you wanting more.
My Scientology Movie is available on Virgin Movies from Monday 24th October
Elvis & Nixon
Fun fact of the day - the most requested photo in the national archives of America is that of Elvis Presley standing with President Richard Nixon. This film tells the remarkable and funny true story of that unlikely meeting, with Michal Shannon playing the King of Rock n' Roll, and the one and only Kevin Spacey stepping in for Nixon.
Elvis & Nixon is available on Virgin Movies from Monday 31st October
The Neon Demon
It's fair to say director Nicolas Winding Refn is a visionary directed whose films are Marmite to audiences. Drive and Only God Forgives divided audiences, and his latest The Neon Demon has achieved the same. Visually stunning and with a plot that is far from mainstream or conventional, this is another movie that pushes boundaries and definitely stands out from the crowd.
The Neon Demon is available on Virgin Movies from Monday 31st October
Oasis Supersonic
The latter part of 2016 is something of a golden period for documentaries and here is another must-watch. Focusing on Manchester band Oasis, this tells the story of one of the most iconic and recognisable bands in the world. Ever. Eye-opening, nostalgic, but most importantly entertaining, make sure you add this gem to your list.
Oasis Supersonic is available on Virgin Movies from Monday 31st October