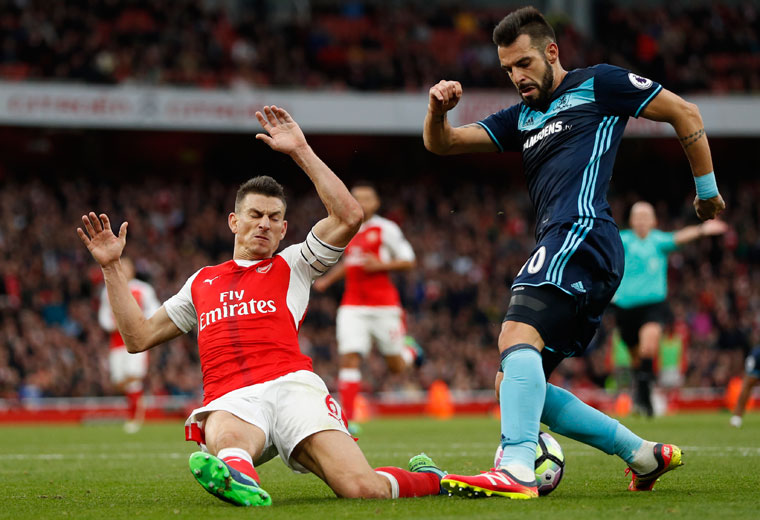 Both goalkeepers have struggled for form this season, but David De Gea edges out Petr Cech for a spot in the eleven. The two shot-stoppers have both kept four clean sheets in 11 league games, but De Gea has come up with some crucial saves to save Man Utd at times.
As for the back four, it is rather fortunate there are two Manchester United players present considering the way they have defended at times this season.
Laurent Koscielny and Shkodran Mustafi's partnership has caught the eye of many, but with Hector Bellerin injured and Nacho Monreal struggling with form and fitness, the full-back berths go to Man Utd.
Daley Blind has been utilised in a number of positions this season, but takes the left-back role while Matteo Darmian – who has only come into the starting eleven in recent games – fills the right-back slot, with Arsenal's Bellerin sidelined for the next eight(!) games.
Midfield: Pogba, Herrera; Walcott, Ozil, Mata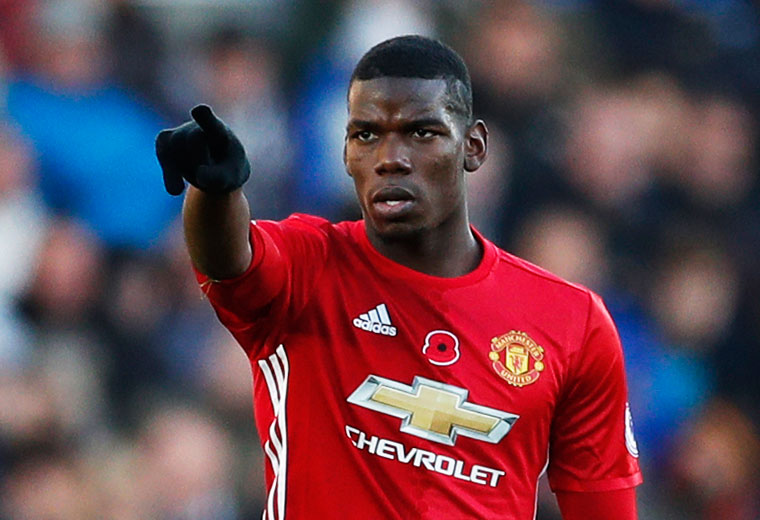 Criticism has been rife of Paul Pogba this season, but the 23-year-old has actually created more chances (19) and completed more take-ons (27) than any other Man Utd player in the league this season. Partnering the France international in the middle of the park is Ander Herrera, who is a new man under the stewardship of Jose Mourinho; the fact he made his Spain debut against England on Tuesday proves this.
Theo Walcott's form may have faded slightly in recent games due to fitness issues, but the 27-year-old still has five goals in ten league games. Meanwhile, Mesut Ozil has put assists to one side this season and finds himself in fine goalscoring form instead, netting four in Europe and three in the Premier League. The Germany international will provide some more left-footed craft with Juan Mata alongside him. The Spaniard has created an impressive 16 chances and scored two league goals this season.
Attack: Sanchez
With just one gap to fill in the striker's position, there was no better man to fill that than Alexis Sanchez, especially with Zlatan Ibrahimovic suspended after picking up five yellow cards.
The 27-year-old is a fitness concern for the game after suffering a hamstring injury last week, but he proved his quality when he scored twice for Chile against Uruguay. Arsene Wenger has a major decision to make ahead of this weekend regarding Sanchez, but he is a man in form – the forward has six goals in 11 league games – and could certainly cause the Red Devils some serious damage if he starts.
Predicted line-ups:
Manchester United: