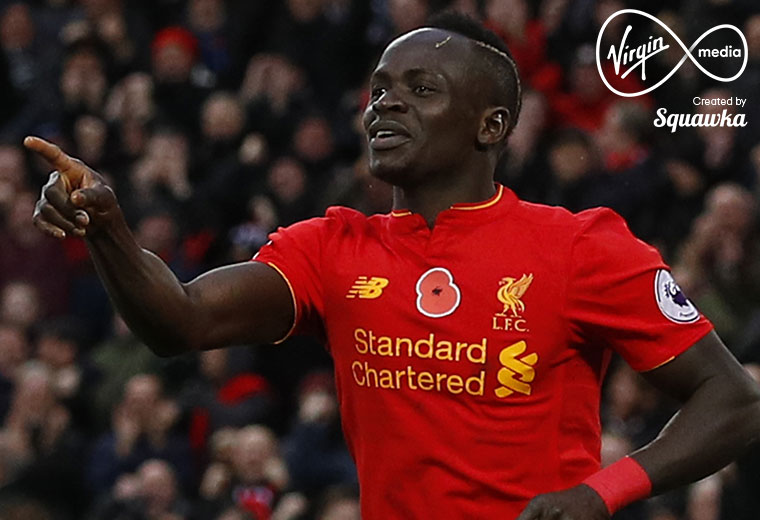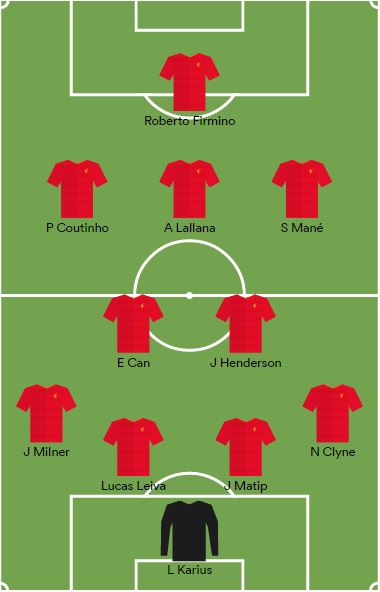 Build your own Liverpool line-up with the Virgin Media Line-up Builder.
Having proved consistent over two seasons for the Saints, the Senegalese international looked a pretty sure bet, but the ease and speed with which he has become a key player for Jurgen Klopp is quite something.
After 11 games Mane is Liverpool's top Premier League goal scorer with six goals, while he has also contributed two assists. Mane reached double figures for league goals in both seasons for Southampton, but as the cornerstone of the most prolific attack in the division he could develop into a real weapon for the Reds.
His pace, trickery, work rate and uncanny ability to find himself in the right place at the right time make him the perfect wide player for Klopp, who demands players fit the system, not play as individuals.
Liverpool have bought plenty of players from Southampton in recent years, with Adam Lallana, Nathaniel Clyne and Dejan Lovren all important parts of the current side, but Mane could yet prove to be the best of the lot.
N'Golo Kante
From: Leicester City to Chelsea
Fee: £30 million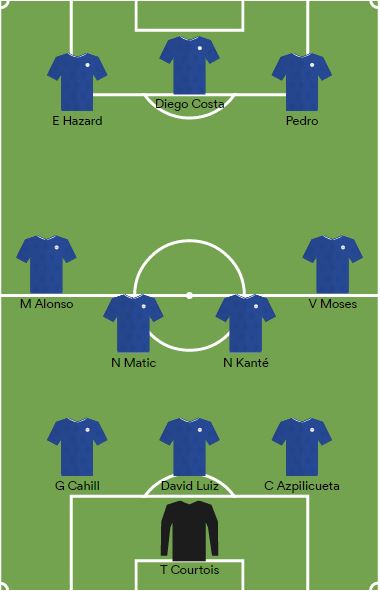 Build your own Chelsea line-up with the Virgin Media Line-up Builder.
No surprise here: after a frankly ridiculous debut Premier League season with the Foxes everyone thought it would work at Chelsea – and it has.
After chastening consecutive losses to Liverpool and Arsenal Antonio Conte switched to a 3-4-3 formation – a move which was rewarded with five straight wins, 16 goals scored and none conceded. This is unquestionably excellent management, but it is hard to see the shift working without the inclusion of Kante.
The Frenchman's unparalleled athleticism, tackling and intercepting means Chelsea never seem outnumbered in the centre of the pitch.
After a somewhat shaky start, the 25-year-old has found his groove in the all-action centre-midfield role. He wins the ball back so frequently it is no longer noteworthy, while he also found time to score a wonderful goal in the 4-0 win over Manchester United with a burst from deep.
He is a player any side could do with, but with him at their epicentre Chelsea, who finished 10th last season, very suddenly look like genuine contenders for the Premier League title.
Joe Allen
From: Liverpool to Stoke City
Fee: £13 million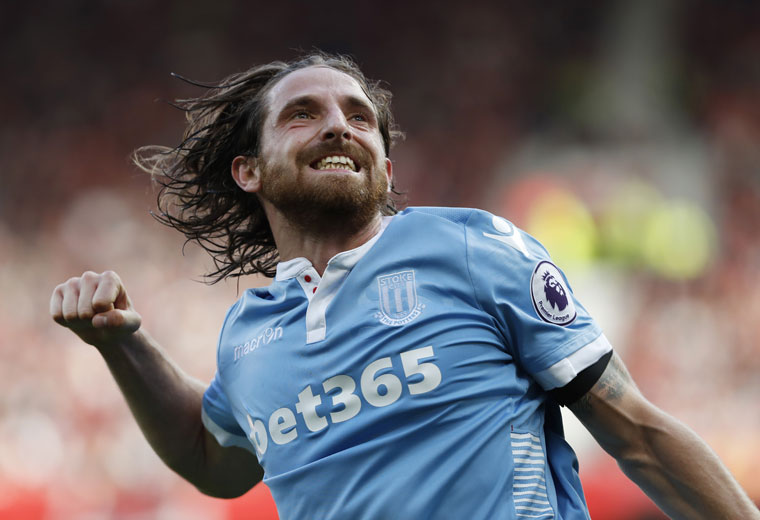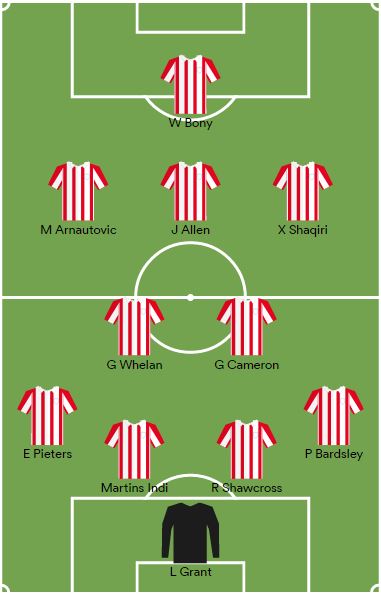 Build your own Stoke line-up with the Virgin Media Line-up Builder.
Eyebrows were raised in some quarters when Stoke City forked out £13 million to make Allen their marquee summer signing.
The Welshman had enjoyed an excellent Euro 2016 with his country, but was somewhat of a spare part at Liverpool – bought by Brendan Rodgers, put on the shelf by Klopp. Allen occupied a strange status: cult hero, yet perennial substitute.
It could hardly be any different at Stoke, where he has immediately been installed as the fulcrum of the side – and for good reason. Allen is Stoke's top goal scorer with four, their top chance-creator, top tackler and top interceptor.
Given the responsibility to lead, Allen has grabbed it with both hands to show exactly what he can do. His ability to affect play anywhere on the pitch in a box-to-box role has helped Stoke go six league matches unbeaten after four straight defeats began the season.
Shkodran Mustafi
From: Valencia to Arsenal
Fee: £35 million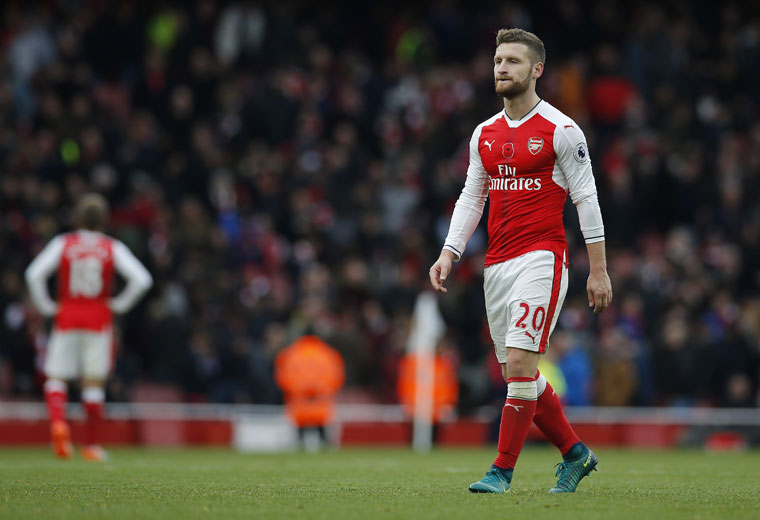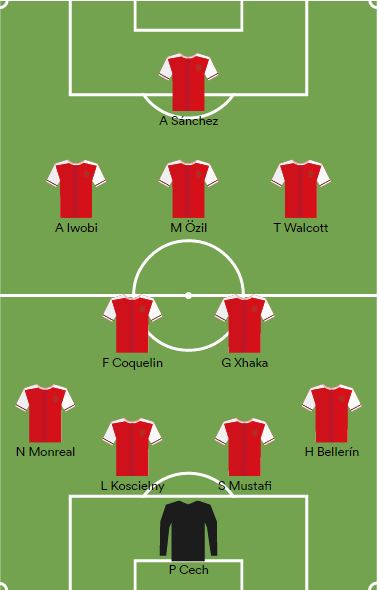 Build your own Arsenal line-up with the Virgin Media Line-up Builder.
Arsenal needed an experienced centre-back with plenty of years left. They knew it would cost them dear, but Arsene Wenger went out and found a player who fitted the bill perfectly.
With his compatriot Per Mertesacker injured, Mustafi has stepped into the void, forming a commanding central defensive partnership with captain Laurent Koscielny to help solidify the Gunners back line.
The German has proved strong in the air, intelligent in reading play and, crucially, comfortable on the ball.
After just eight appearances already looks like he has been playing for Arsenal and in the Premier League for some time, and although £35 million is a lot of money, it is a prudent investment. Mustafi, despite his assured nature, is only 24 and should be a stalwart for the club for a long time.
Idrissa Gueye
From Aston Villa to Everton
Fee: £7 million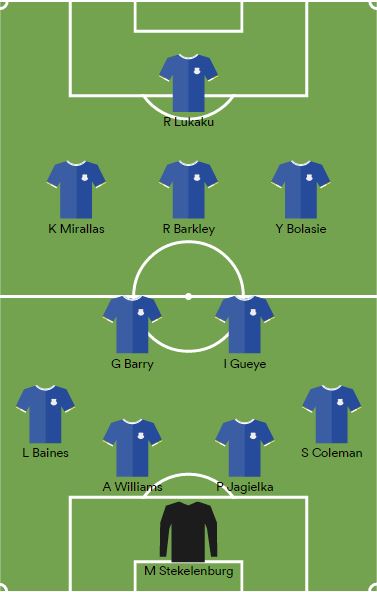 Build your own Everton line-up with the Virgin Media Line-up Builder.
The only man to come close to Kante in terms of defensive stats last season, Gueye is another who was always likely to thrive at a new club.
It is not easy to stand out while playing for a side who accrued just 17 points and three wins and lost 27 of their 38 matches, but Gueye managed it last season with the hapless Aston Villa.
The Senegalese international has slotted straight in alongside the ageing Gareth Barry in Ronald Koeman's midfield, and his energy and positional intelligence have allowed the veteran to stick to what he's good at.
At £7 million Gueye wins the prize for the best value buy of the summer. He is the kind of player who goes about his work quietly and effectively. He will rarely make the highlights packages, but his team mates will owe him a debt of gratitude come May.
Write-up by Felix Keith for Squawka.com