I Am Bolt explores the athlete's journey to becoming a global superstar. Born in Jamaica, from a young age Bolt had a natural gift for sprinting and for cricket. With the encouragement of his coaches, he focused his efforts on sprinting and burst onto the world stage at the 2004 Athens Olympics, but he was hampered by injury. It wasn't until the 2008 Beijing Olympics that he made his mark, breaking the 100m world record.
From then on, Bolt proved unstoppable and unbeatable. At the 2016 Olympics he guaranteed his place in sporting history by winning the seemingly-impossible "triple triple" – three Olympic gold medals at three consecutive games, making a total of nine gold medals.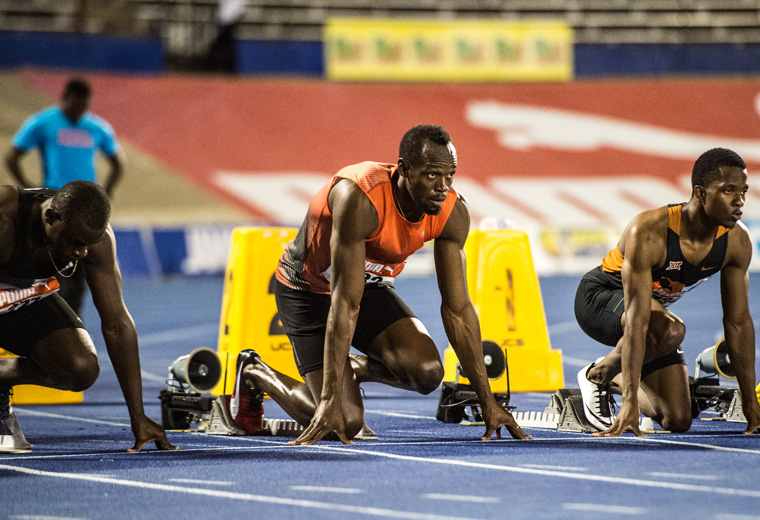 As well as his astonishing achievements, Bolt's charisma and sense of fun have endeared him to millions of fans. I Am Bolt captures his limitless lust for life and infectious enthusiasm. His famous lightning bolt celebration pose is recognised across the globe and he has been filmed or photographed striking the bolt pose with everyone from Prince Harry to Barack Obama.
As well as capturing Bolt's story in his own words, the film features a starry line-up of commentators who talk about Bolt's incredible legacy, including Pelé, Serena Williams, Neymar, Sebastian Coe and Ziggy Marley.
Now aged 30, retirement from athletics is not far away for Bolt, but he has big plans for his future on the world stage – he has spoken of his desire to play football for Manchester United – watch this space!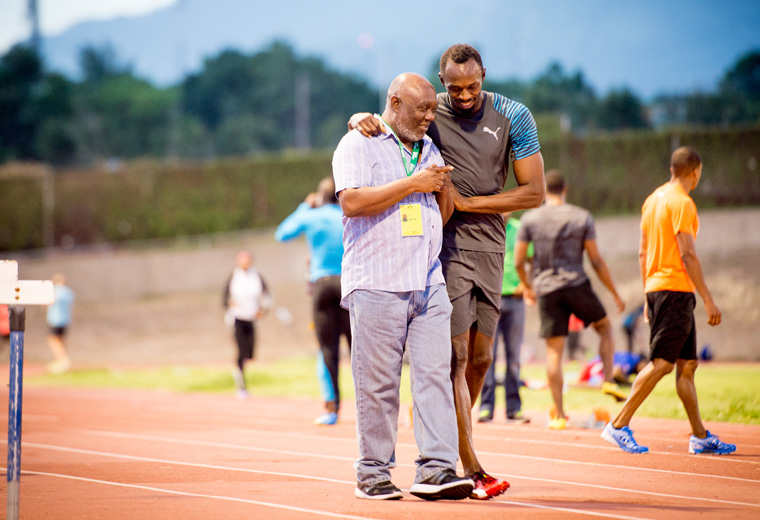 What do we think?
I Am Bolt offers a fascinating insight into what makes a champion and the dedication of one extraordinary man. It features gripping footage of Bolt on the track, but it is the behind-the-scenes footage where a real sense of who Usain Bolt is shines through. Bolt talks directly to the camera and records conversations with his teammates, giving a rare glimpse into what his life is like.
Brothers Benjamin and Gabe Turner direct the film with great skill and attention to detail. They have a proven track record in making great sports documentaries following their acclaimed football films In the Hands of Gods and Class of '92.
This is a truly inspiring, uplifting film about one man's determination and his enduring legacy for future generations.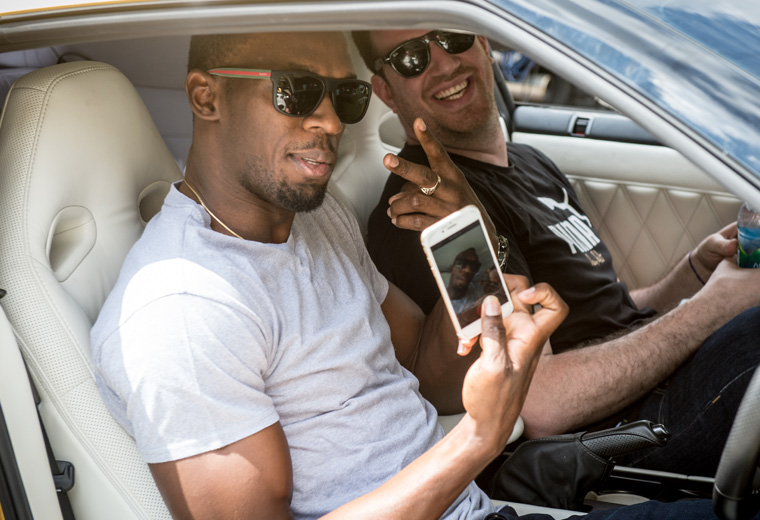 I Am Bolt trivia
There are rumours that Bolt has signed a secret contract with Manchester United to play for them after his retirement from athletics in 2017.
Usain Bolt owns a restaurant in Jamaica called Track and Records.
When he's in training for a competition, Bolt has confessed to craving KFC.
Bolt owns a pet cheetah called (of course) Lightning Bolt.
Watch brand new movies on demand every week with Virgin Movies. To find out the latest releases, press Home on your Virgin TV remote, then On Demand > Movies.
Not a Virgin Media customer? Hit the button below to find out more: