Max is furious! No longer the centre of Katie's universe, he must now share everything with Duke. Determined to get things back to how they were, Max hatches a plan to get rid of Duke, but the plan backfires spectacularly when both Max and Duke find themselves incarcerated by Animal Control.
An unlikely hero steps up to rescue them – Snowball (Kevin Hart), a disgruntled rabbit who leads "The Flushed Pets" gang, a group of animals dwelling in the city's sewers after being abandoned by their owners. But Max and Duke fail to keep their mollycoddled domestic existence a secret for long, and then they must face the wrath of one very angry bunny…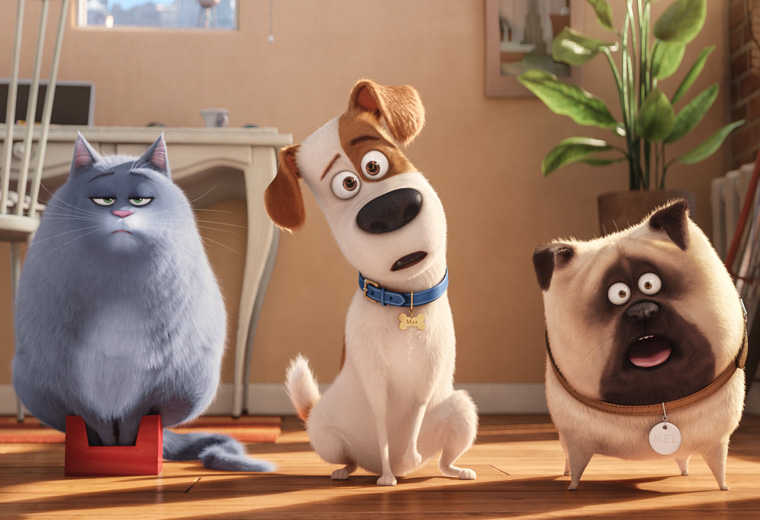 What do we think?
Animal lovers rejoice, this one is for you (regardless of your age). The attention to detail and the little quirks of the animals will chime with any pet owner. The film is populated by irresistible characters, from happy-go-lucky Max, to clumsy Duke, seething Snowball the rabbit and Chloe the overfed tabby (Lake Bell), they're completely lovable and very funny. The great one-liners and visual tomfoolery will keep even the most hardened cynic chuckling.
The Secret Life of Pets is made by the same studio as Despicable Me and it's nailed the same winning combo of humour, action and endearing characters. The talented voice cast all contribute fantastic comic turns, especially Louis C.K. as Max and Kevin Hart as Snowball.
This is a colourful, fast-paced, funny and totally charming adventure propelled by captivating characters and a witty script. Thoroughly entertaining and enjoyable for all.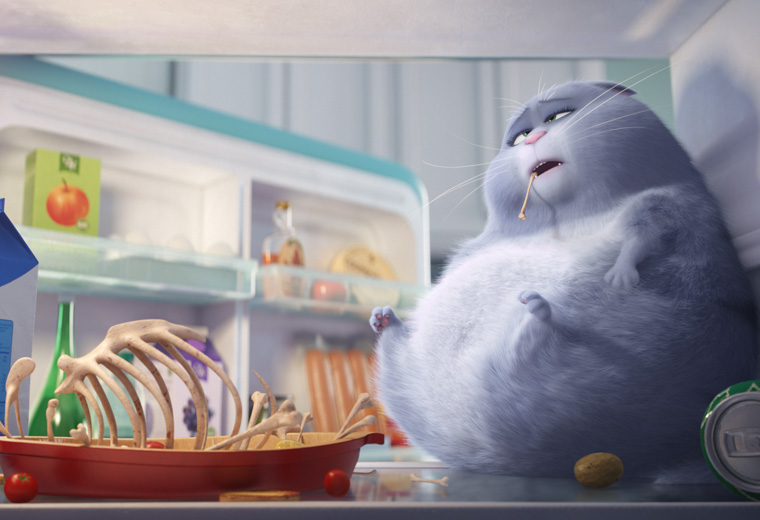 The Secret Life of Pets trivia
The film is littered with references to other Illumination Entertainment films, for example the dog and news reporter from Despicable Me make brief appearances.
British comedian Steve Coogan is the voice of ally cat Ozone. He also voiced characters in Despicable Me 2 and Minions.
The Secret Life of Pets is currently the fifth highest-grossing original film of all time. In its opening weekend in the US it took a staggering $104.4 million at the box office.
A sequel is scheduled for release in Summer 2018.