2016: hardly likely to go down as a banner year. We've had ups, downs, bigger downs then humongous downs, but one of the few things we can rely on are movies. No matter the horrifying events happening outside your window, movies can transport you to another place entirely. How has 2016 been in cinematic terms? A mixed bag: here are your big winners, losers, freaks and geeks from the year that was two thousand and sixteen...
Man Of The Year - Ryan Reynolds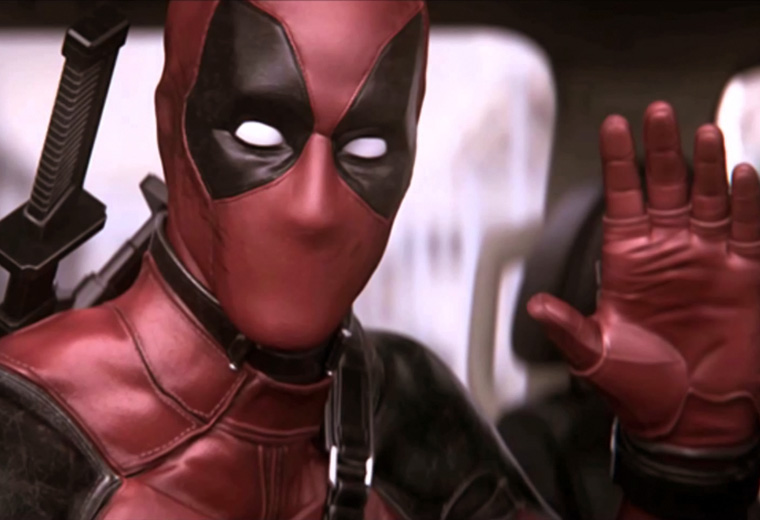 You have to say he deserves it. Reynolds is living proof of the accuracy of the old axiom: "If at first you don't succeed, try, try again". His first attempt at a superhero movie was a bit-part in Blade: Trinity. It flopped. His second attempt at a superhero movie was as Deadpool in the ill-fated Wolverine solo outing. He was accused of killing the character. His third attempt at a superhero movie was Green Lantern, widely accepted as one of the worst superhero movies ever made. You wouldn't blame him if he quietly retired his spandex and called it a day. However, Reynolds knew he had a superhero success in him: his second attempt at getting Deadpool right finally struck a sweet spot, and the actor's cynicism and charisma proved a perfect match for the merc with the mouth. Deadpool was the year's highest grossing new superhero movie. Ryan Reynolds: redemption is yours.
Deadpool is available on Sky Cinema from 26th December
Woman Of The Year – Brie Larson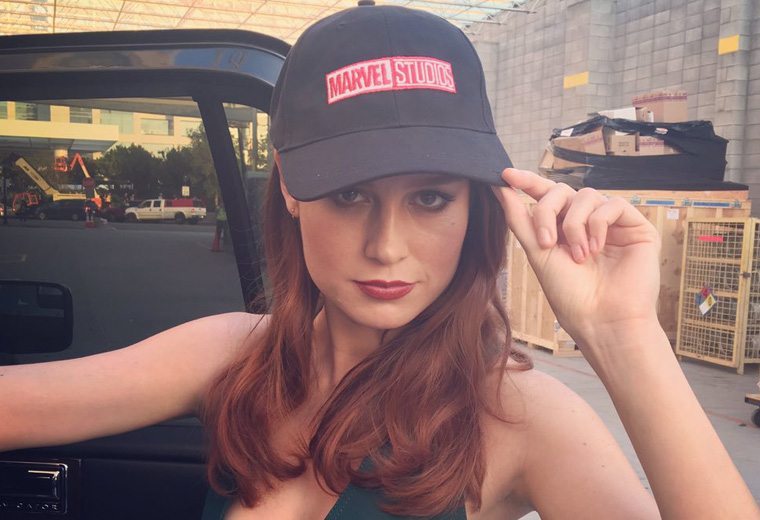 You can be classically trained up the wazoo, but the best way to secure a lasting acting legacy in Hollywood is to have range – and Brie Larson has a hell of a reach. She started the year with an Oscar win – no biggie – for the outstanding drama Room, proving she has the acting chops to go toe-to-toe with your Streepses and your Adamses. Then she landed the biggest role in all of fandom: that of Carol Danvers aka Captain Marvel aka Marvel's first female superhero to get her very own movie (your time will come, Black Widow). So that's critical appreciation and commercial viability, both with big checks. Next? Ben Wheatley's guns-glazing comedy drama Free Fire shows she's got a sense of humour, and next year's Kong: Skull Island shows she can hold down a blockbuster. Brie, we salute thee.
Room is available now on Virgin Movies
The 'What Happened?' Award – Johnny Depp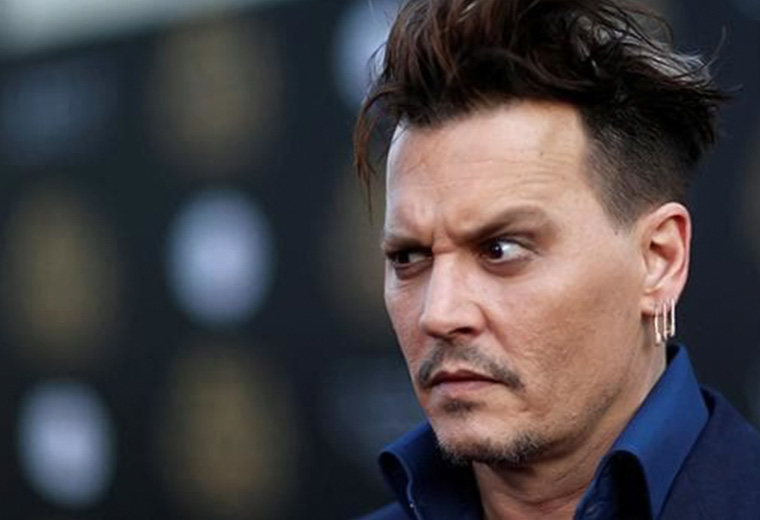 Recently voted the most overpaid actor of the year for the second year running, 2016 was not a year to remember for Mr Depp. First, his much-touted career resurgence post-Black Mass proved to be short-lived as Disney sequel Alice Through The Looking Glass tanked at the box office. Then, he found himself embroiled in an extremely messy and extremely public spousal abuse claim with his wife Amber Heard, which he settled out of court. With his name turning toxic, Depp was even left out of the trailer for Pirates Of The Caribbean 5, prompting the question: how much worse can it get for Johnny Depp?
Special Effects Of The Year – The Jungle Book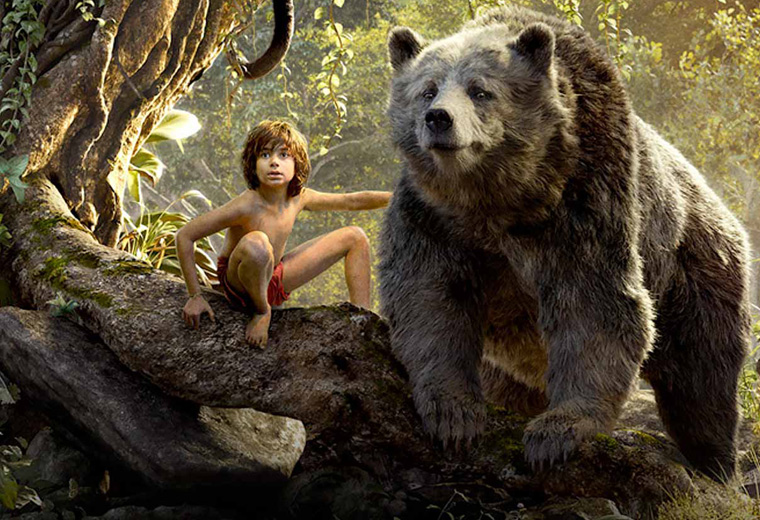 It doesn't feature aliens or buildings blowing up or superheroes slowing down time. It does, however, feature a bunch of animals getting together for a good old sing-song. The genius of The Jungle Book is how quickly you adapt to its world: there is never a moment where the effects take you out of the story. This is astonishing for one major reason: the only real thing in the movie is actor Neel Sethi – literally every single other aspect of the film, from the jungle to the animals to the elements themselves, is computer-generated. Technically, it qualifies for Best Animated Picture. That's how impressive it is.
The Jungle Book is available on Sky Cinema from 25th December
Best Marketing Campaign – Suicide Squad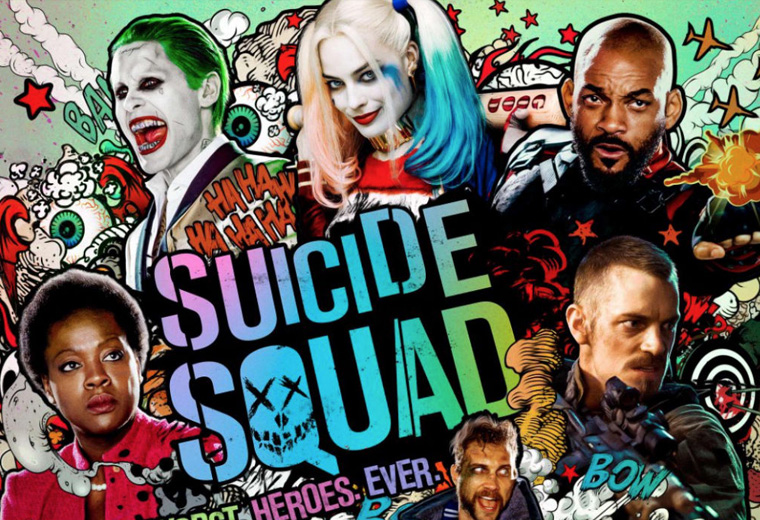 The posters promised a day-glo technicolour superhero romp with the baddest of the bad. The trailers – cut perfectly to Bohemian Rhapsody – made Suicide Squad look like a superhero movie all-timer: quick, witty, original and oh so cool. Props must go to Warner Bros' marketing department: the studio loved their trailers so much, they asked the trailer company to cut the entire movie for them.
Suicide Squad is available now on Virgin Movies
Line Of The year - "Have you seen that at a gift shop?"
Tilda Swinton's Ancient One takes Stephen Strange on one hell of a trip to prove she ain't no spiritual tourist.
Catchiest Pop Song Tie-in Of The Year - Justin Timberlake, 'Can't Stop The Feeling'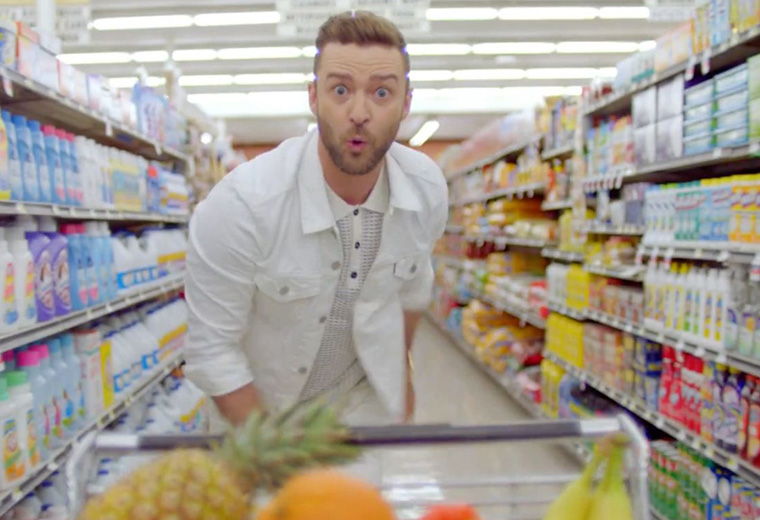 Old Timbo has been performing this song ever since Eurovision back in May this year, even though Trolls, the animated DreamWorks movie from whence it hailed, didn't come out until November. That was plenty of time for us to get the "Dance, dance, dance" chorus stuck in our head, but it still didn't make us want to watch the movie Trolls.
Movie Of The Year – The Nice Guys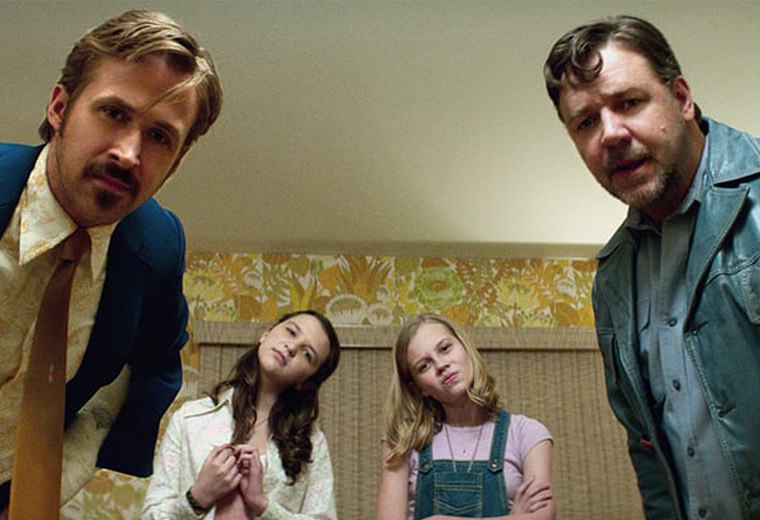 In a year where it seemed like a higher power insisted on not letting us have nice things, it was fitting that the best movie of the year would be one that barely made a dent in the collective cinematic consciousness, let alone the yearly box-office. Shane Black's film noir private detective comedy had some serious heft in the cast (Ryan Gosling, meet Russell Crowe) and the writer/director has Hollywood's tastiest buddy movie pedigree (Lethal Weapon is a Black original), but audiences plumped for Angry Birds instead. With dialogue to die for and the kind of chemistry Walter White would kill for, The Nice Guys never had a chance – it was too good for 2016.
The Nice Guys is available now on Virgin Movies