Let's be honest – at Christmas, we're all a bit more excessive. We buy more, eat more, party more and watch more. But we're not the only ones. Is it just us, or do our favourite soaps like to crank things up a gear around the festive season, too?
They're on our screens every week of the year, with between four and six brand new episodes each week. That's the equivalent of producing a feature film weekly, and the shows have continued their tradition of tackling emotional and challenging real-life issues. So we take our hats off to the teams behind Britain's soaps – it's a mammoth task to create that volume of drama. And they must be doing something right, as the shows continue to attract millions of loyal fans.
This year, as usual, we've had plots that would make great headlines for doctors' waiting room magazines:
I Rejected My Lesbian Friend's Advances, So She Set Me Up For Her Murder – Even Though She's Still Alive!(Coronation Street)
My Serial Killer Sister Was Killed By Another Serial Killer! (Hollyoaks)
My Mistress's Sudden Death Exposed Our Affair. Now My Wife is Living With Her Widower! (Emmerdale)
The Day I Discovered My New Female Boss Was Actually My Long-Lost Father! (Hollyoaks again)
If Christmas is the only time of year you watch soaps (or if you just need a bit of a refresher) let us get you up to speed on the year in soapland, and give you a glimpse of some Christmas crackers to come…

Weeknights, 7pm, ITV/HD (CH 103/113). Also available for 7 days in Catch Up > Channels > ITV Hub
What you need to know: 2016 was the year that Emmerdale finally and deservedly won Best Soap at the British Soap Awards.
2016's biggest talking point: When Moira Barton (Natalie J Robb) found her daughter Holly (Sophie Powles) dead in bed after a heroin overdose, the raw, numbed grief that followed was BAFTA-worthy.
Who to cheer: Last December's death of 74-year-old actress Shirley Stelfox saw us say a sad goodbye in May to her hugely popular character, moralistic Edna Birch.
Who to boo: All hail the always watchable Emma Barton (Gillian Kearney). Because when a show can make you feel sympathy for a woman who pushes her partner to his death over a motorway bridge (and causes a huge pile-up in the process), it must be doing something right.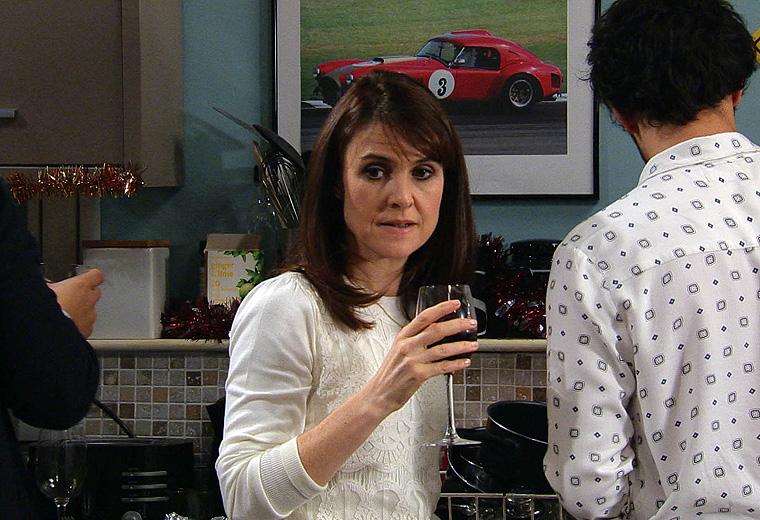 Coming this Christmas: On Tuesday 20th December, Emmerdale will screen a special episode showing viewers the perspective of a dementia sufferer. Camerawork and editing will be tweaked as we see a day in the life of Ashley (the always excellent John Middleton).

Weekdays, 6.30pm, Channel 4/HD (CH 104/142). Also available for 7 days in Catch Up > Channels > All 4
What you need to know: Even for a show where anything can – and usually does – happen, the arrival of Dallaslegend Linda Gray in a recent guest role was quite the coup. Soap royalty.
2016's biggest talking point: The show's Point of View Week, which explored a murder cover-up over a whole week from the perspective of five characters, was a gripping and exciting feat of storytelling and editing.
Who to cheer: The return of childhood abductee Lisa Loveday (played by The X Factor alumna Rachel Adedeji) was a sassy breath of fresh air that shook up the Lovedays.
Who to boo: It has to be Cameron (Cameron Moore), who has managed to be the last of the village's three recent serial killers left standing.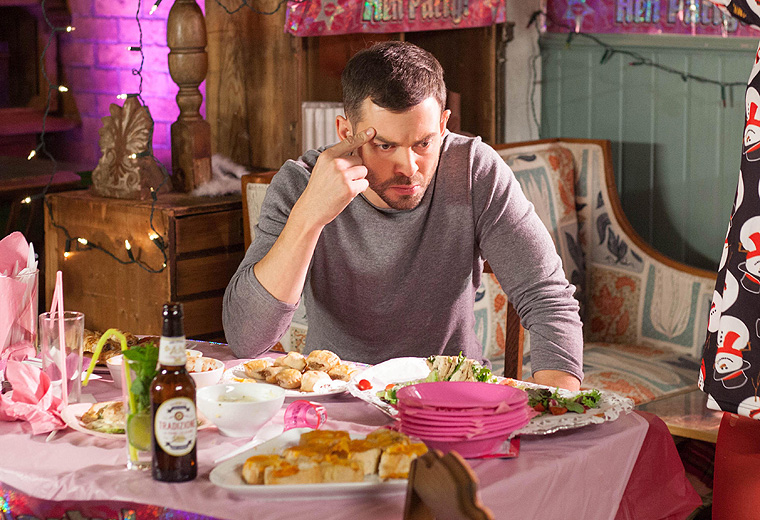 Coming this Christmas: On Friday 30th December a special episode will resolve the mystery of the Osborne family's puzzling disappearance.

Mondays, Wednesdays and Fridays, from 7.30pm, ITV/HD (CH 103/113). Also available for 7 days in Catch Up > Channels > ITV Hub
What you need to know: In October, actress Jean Alexander, who played much-loved cleaning lady Hilda Ogden, died at the age of 90. Her final episode of Corrie, aired on Christmas Day 1987, attracted a staggering 26.6 million viewers!
2016's biggest talking point: The Barlow clan expanded with the return of Ken's long-lost intellectual son Daniel (Rob Mallard), his dark horse son Peter (Chris Gascoyne) and wide boy grandson Adam (Sam Robertson).
Who to cheer: The odds are stacked against them, but we hope that gorgeous new couple Gary (Mikey North) and Sarah (Tina O'Brien) can go the distance.
Who to boo: Boo! Hiss! He's the British Soap Awards' reigning Villain of the Year, and we're thoroughly enjoying the ongoing schemes and inventive insults from nasty Pat "The Rat" Phelan (Connor McIntyre). The rotter didn't even bat an eyelid as poor Michael (Les Dennis) breathed his last!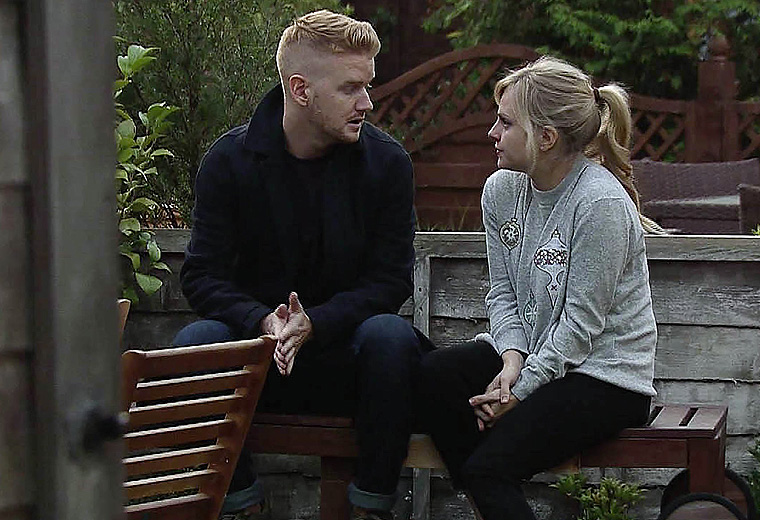 Coming this Christmas: After a 13-year absence, fan favourite Toyah Battersby (Georgia Taylor) returns to Weatherfield this Christmas following the end of her marriage. Will she cause trouble for big sister Leanne (Jane Danson)? Here's a clue: yes.

Mondays and Fridays, 8pm, Tuesdays and Thursdays, 7.30pm, BBC One/HD (CH 101/108). Also available for 30 days in Catch Up > Channels > BBC iPlayer
What you need to know: It was the year Grant (Ross Kemp) returned – briefly – to say goodbye to his onscreen muvva.
2016's biggest talking point: Dame Barbara Windsor's return as 'Enders icon Peggy Mitchell was bittersweet for long-term viewers. Terminally ill Peggy came back to say goodbye to her family, and Babs gave a very moving and dignified performance in a send-off befitting one of the show's best-loved characters.
Who to cheer: Ben Mitchell (Harry Reid). Viewers warmed to the troubled mechanic when he found love with boyfriend Paul (Jonny Labey), but our hearts broke for him as Paul was killed in a vicious homophobic attack.
Who to boo: The crazy antics of Aunt Babe (Annette Badland) and Claudette (Ellen Thomas) cranked up the Camp-O-Meter by several notches.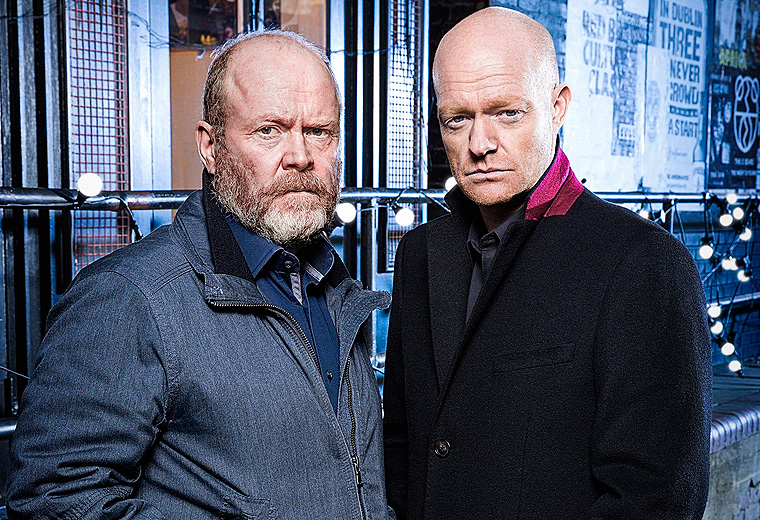 Coming this Christmas: Max Branning (Jake Wood) will be back in the Square and seeking revenge this Christmas, after he was wrongfully imprisoned for Lucy Beale's murder. If we were Ian (Adam Woodyatt) and Jane (Laurie Brett) we'd be very worried indeed. Meanwhile, Phil Mitchell (Steve McFadden) still needs that new liver…