After all, Sid is pretty much the heart of all Ice Age films. Would have the group ever kept hanging out together were it not for him? We think not. So without further ado, here are some of our favourite sloth moments of the series so far:

1. When Sid was excellent at parenting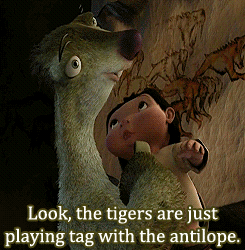 When the Sid-Manny-Diego trio assembles in the first Ice Age film to rescue a human baby, Sid takes on his share of the babysitting. His best effort is definitely the scene in which he tries to make the cave paintings family friendly (they're actually showing humans and sabre-tooth-tigers hunting other animals). Thankfully, the kid sorts of buys it. Phew.
2. When he led the sloth dance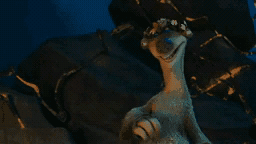 Remember that time in Ice Age: The Meltdown when Sid got kidnapped by the mini-sloth tribe - and then led them in a hilarious dance? Yeah, that was awesome. We loved too the giant statue of his face, which gets it up with fire. Less fun for poor Sid was that bit where the group tries to throw him into a volcano as a sacrifice.
3. Actually, all of the dancing moments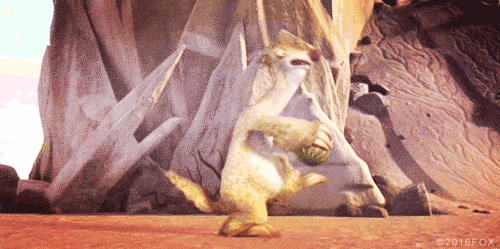 Speaking of dancing, Sid's victory moves are just the best, and we especially like the one he performs after he fends off a herd of angry Dodos in the first film.
4. When he discovers evolution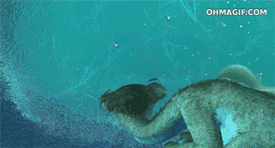 When Sid comes across the evolution of this species frozen in ice, he just gasps and walks on. We think that's sort of brilliant.
5. When he was honest about his loneliness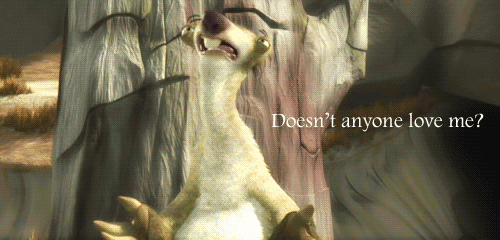 You might think of it as whining, but we say kudos to Sid for opening up about his feelings - and letting everyone see the soul inside the sloth. Sure, he's throwing his arms up asking 'doesn't anyone love me?' kind of all the time, and we say it's adorable, funny and endearing all at once.
6. When he panicked in the face of great danger (x137)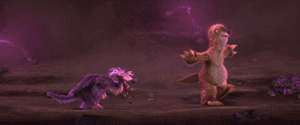 Sid's reaction in the face of great and unforeseen danger is to scream, wave his arms around, and run - whether it's a lightning storm or being chased away by something big.
7. When he won against the Dodos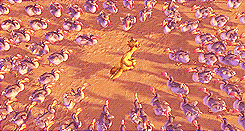 Sid attempts to steal fruit from a group of angry Dodos in the first Ice Age film, and it's an unforgettable moment. The sloth may be scared of pretty much almost anything (see above), but he stands up unquestioningly to Dodos highly skilled in… Taekwon-dodo (or so they claim). It's just a bit of a pity that he smashes the watermelon just after he manages to get away from the birds.
8. When he made that stellar Dad joke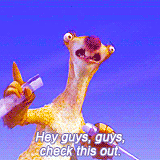 Diego and Manny didn't find the icicle thing funny, but we're still giggling.
9. When he found out that yellow snow was a bad idea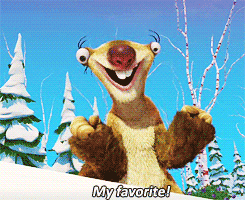 In the Ice Age Christmas special, Sid is just about to enthusiastically eat yellow snow when Prancer (the reindeer) tells him 'Just… Don't'. Which would be okay - except the sloth calls the type of snow 'his favourite', which means he must have eaten it lots before.
Oh, Sid.
10. When we met his legendary grandma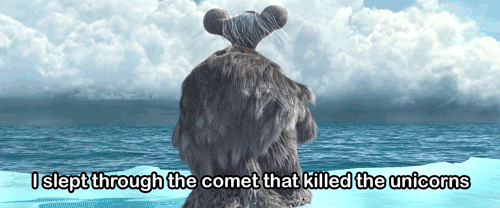 Is there anything more fun than seeing Sid interact with his grandmother? We absolutely love ALL of the moments with Sid's granny, though the scene in which she wakes up on the floating iceberg with Sid, Diego and Manny in Ice Age: Continental Drift has to be our favourite. She says she slept through the comet that killed the unicorns (!), and takes her first bath in decades by jumping out at sea - making poor Sid jump in to the dangerous ocean to rescue her.
Ice Age: Collision Course is available now on Virgin Movies. Find it in Home > On Demand > Movies.