It's that time of year again and what better way to celebrate than getting friends and family together to watch a great movie. Here's a selection of new releases and Christmas classics to warm the cockles. Enjoy!
David Brent: Life on the Road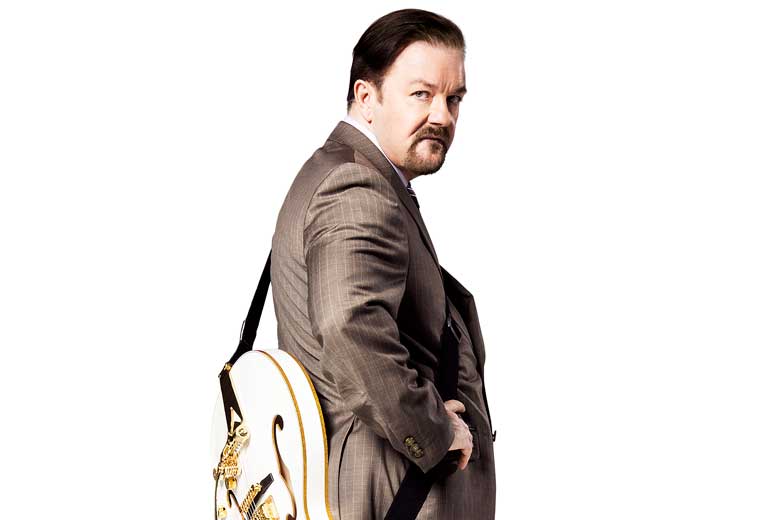 Everyone's favourite embarrassing boss is back and more cringe-inducing than ever. Now working as a sales rep, but clinging to his dream of becoming a singer/songwriter, Brent sets out on a UK tour with his fledgling rock band, Foregone Conclusion.
Ricky Gervais' greatest comic creation has lost none of his ability to curl toes. Brent's on-stage prancing with his band is excruciating and hilarious. We also see him back in his natural office environment where his knack for saying the wrong thing at the wrong time knows no bounds. The genius of David Brent is that everyone knows someone just like him.
Find it in On Demand > Movies > Virgin Movies
Zootropolis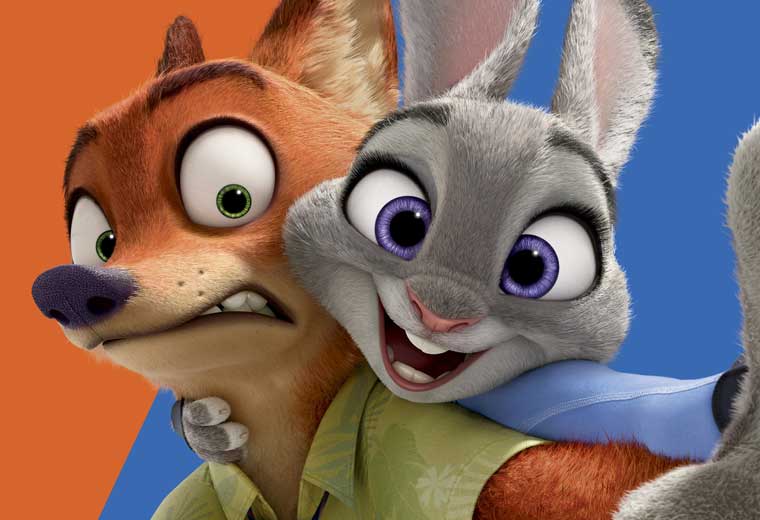 Zootropolis is a city like no other. Mammals of all shapes and sizes dwell there in perfect harmony – the hunters and the hunted living side by side.
Into the big city comes Judy Hopps, the first ever rabbit police officer. When an opportunity arises for Judy to crack a missing person case, she grabs it with both paws. Feeling out of her depth, she turns to an unlikely ally, a cunning fox named Nick Wilde, propelling them both on a riotous adventure!
Zootropolis was a huge hit with both critics and audiences, it's fast-paced (apart from the sloths), funny and heartfelt with a cast of loveable characters. This is Disney at its very best; a delight from start to finish.
Zootropolis is available on Sky Cinema from 24th December
Morgan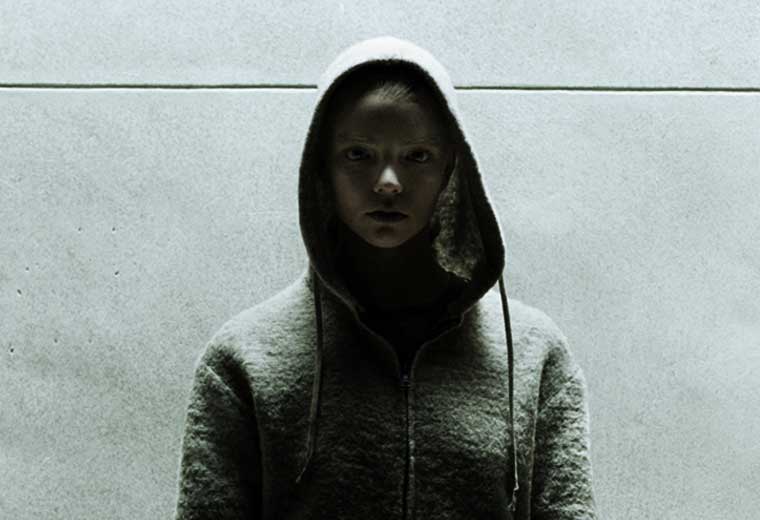 Morgan is an atmospheric science fiction horror film about a human / artificial intelligence hybrid named Morgan (played by Anya Taylor-Joy), who turns on her creators. Lee Weathers (Kate Mara), a corporate risk specialist, is brought in to assess whether Morgan is too dangerous and should be terminated.
Lee soon witnesses the horrifying consequences of one of Morgan's "tantrums". But with Morgan's enhanced intelligence and strength, how can Lee stand a hope of stopping her?
Kate Mara gives a commanding central performance, surrounded by an exceptional supporting cast, including Paul Giamatti, Toby Jones and Rose Leslie. This is an intelligent, gripping thriller, full of twists and turns.
Morgan is available on Virgin Movies from 26th December
The Jungle Book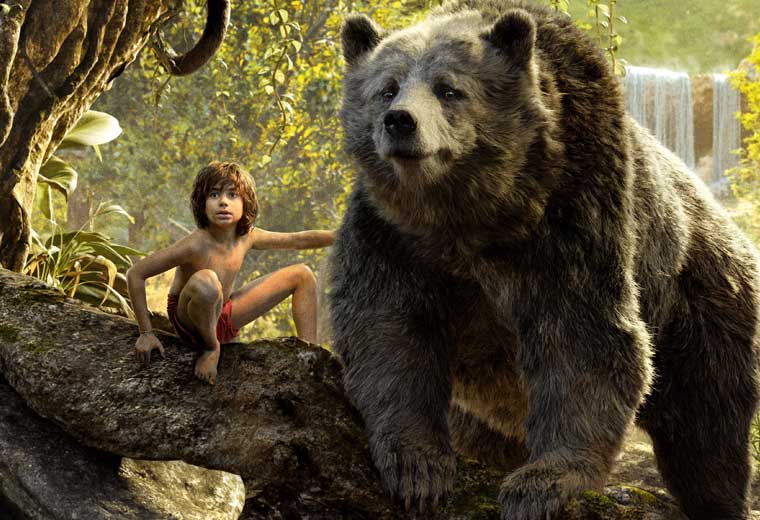 The beloved story of an orphaned boy, Mowgli (Neel Sethi), raised in the jungle among the animals. When Shere Khan (Idris Elba), a tiger with a hatred for humankind appears in the jungle, Mowgli's life is in danger. Mowgli must retreat to the safety of the "man village". Along the way, he encounters a hypnotic snake (voiced by Scarlett Johansson), Louie the King of the Apes (Christopher Walken) and a great big cuddly, lazy bear named Baloo (Bill Murray).
The Jungle Book is a triumphant reimagining of a Disney classic that sets a new standard for CGI animation. There's so much here to enjoy that no matter what your age, this is a guaranteed crowd pleaser.
The Jungle Book is available on Sky Cinema from 25th December
Deadpool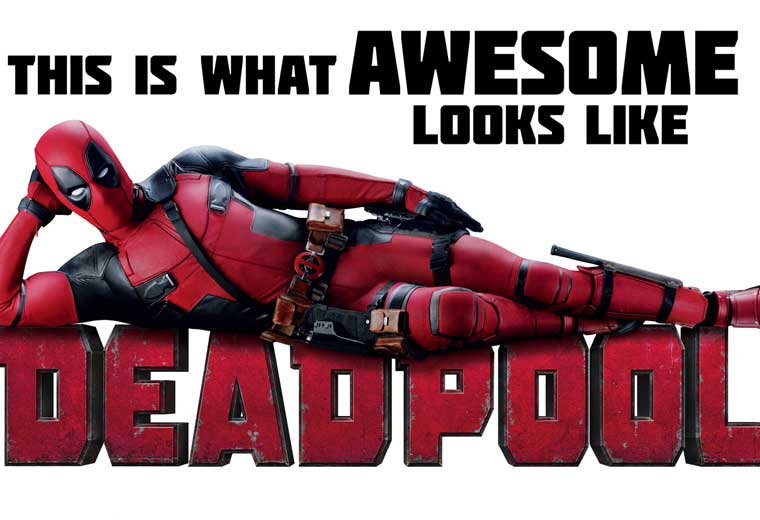 This is a different kind of superhero movie. Deadpool possesses two lethal qualities – a major grudge and a sick sense of humour. He is unashamedly bitter, twisted and hands down the most sarcastic superhero ever. He's the foul-mouthed bad boy of the Marvel universe.
This movie is seriously funny in a gloriously inappropriate way. It's sly and knowing, with impressively slick action sequences, dark humour and killer one-liners.
Ryan Reynolds is clearly having the time of his life playing Deadpool, the ultimate anti-hero superhero. This film is gutsy, cheeky, ultra-violent and exactly what the superhero genre needs to keep it fresh.
Deadpool is available on Sky Cinema from 26th December
Batman V Superman: Dawn Of Justice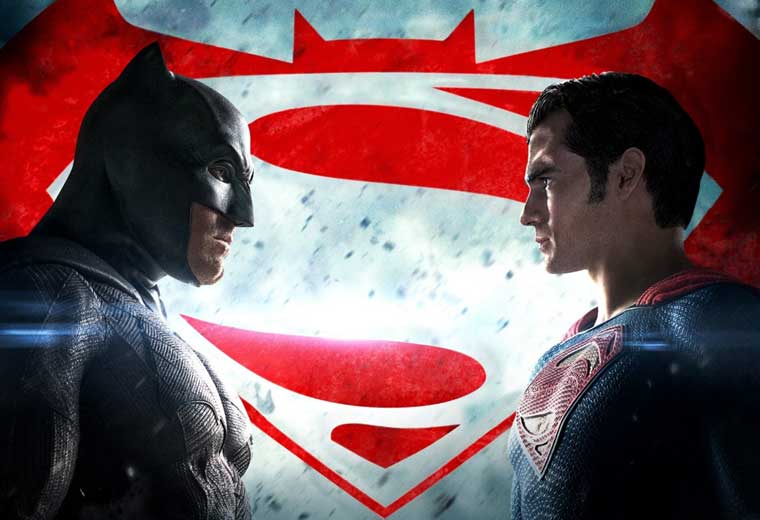 What happens when two of the most iconic superheroes collide? Gather around the biggest TV you can find because this is going to be next-level epic.
With the tide of public opinion turning against them, Batman (Ben Affleck) and Superman (Henry Cavill) grow suspicious of each other. Unbeknown to them, they are being manipulated by Superman's nemesis Lex Luthor (Jesse Eisenberg), who is determined to orchestrate a war between the two superheroes. Luthor gives Superman an ultimatum – someone he loves will die unless he kills Batman…
Director Zack Snyder (300, Watchmen) has created a thrilling, adrenaline-pumping ride that reinvigorates two familiar characters by bringing them together and watching the sparks fly.
Batman V Superman: Dawn Of Justice is available on Sky Cinema from 1st January 2017
Frozen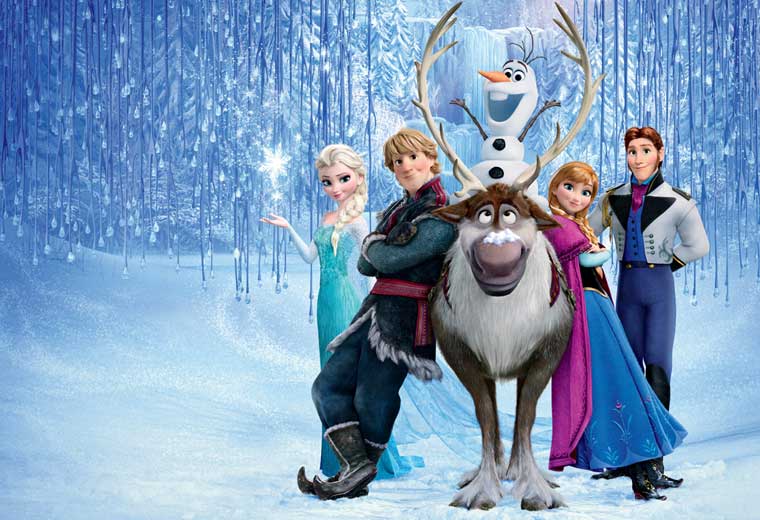 This double Oscar-winning animation from Disney is nothing short of a phenomenon. Set in an icy wintery wonderland, watching Frozen is now a firm Christmas tradition for families across the globe.
When a prophecy plunges the kingdom into eternal winter, Anna (voiced by Kristen Bell) sets off on an epic quest with a grisly mountain man and a very funny snowman named Olaf to find her sister, the Snow Queen, to put an end to the terrible cold.
Frozen is an utter joy, family entertainment at its very best and 'Let It Go' will be in your head for days.
Frozen is on BBC One, Christmas Day at 3.10pm. Record with TV Anywhere here
Die Hard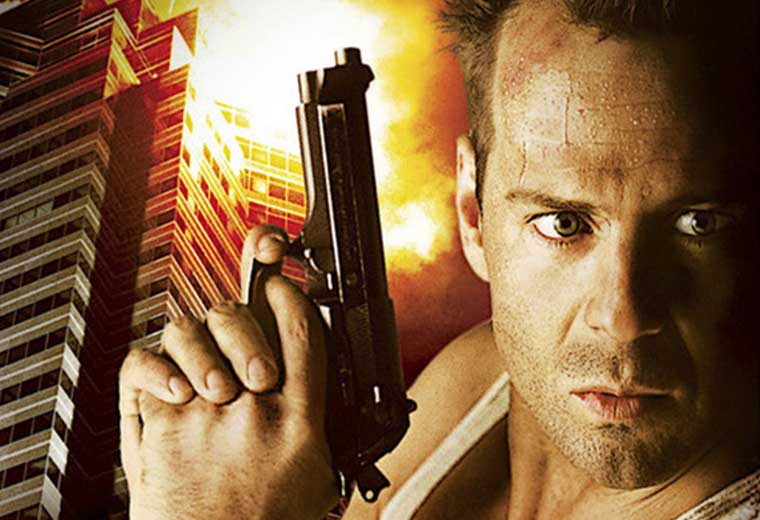 Nothing says Christmas like Bruce Willis in a white vest with a gun in his hand.
It's Christmas Eve and New York cop John McClane (Bruce Willis) arrives in LA to be reunited with his estranged wife. Little does he realise the nightmare that awaits him. McClane's wife is among a group of party guests taken hostage by terrorists on the 30th floor of a skyscraper. McClane sets out on a one-man rescue mission, battling his way up to floor 30 to face the sadistic leader of the terrorists, Hans Gruber (an iconic performance from Alan Rickman).
Die Hard turned Bruce Willis into one of the most sought-after movie stars of the 1980s and '90s and is frequently cited as one of the best action movies of all time, setting the standard for decades to come.
Find it in on Demand > Movies > Virgin Movies
Bad Moms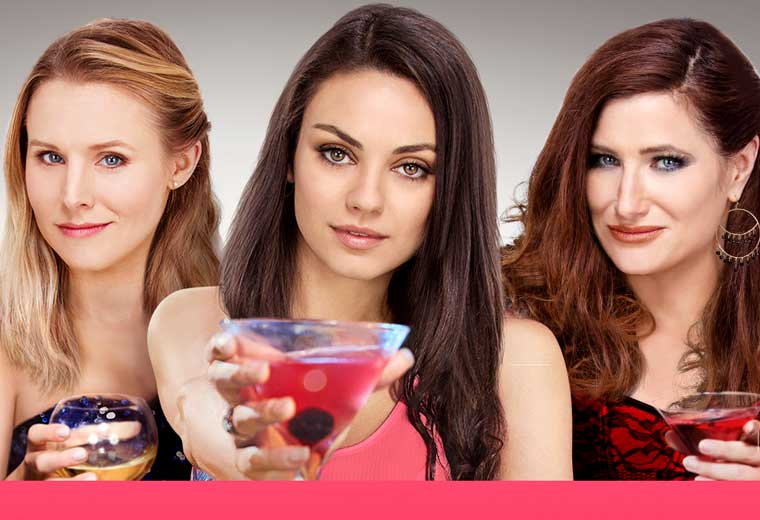 It's mums behaving badly in this outrageous comedy from the writers of The Hangover. Over worked and underappreciated, the pressure of trying to be the perfect mother is about to push Amy Mitchell (Mila Kunis) over the edge.
With her new-found "bad mum" pals, Amy abandons the conventions of motherhood in favour of freedom, breaking all the rules. Her reckless behaviour attracts the attention of the formidable leader of the PTA, Gwendolyn (Christina Applegate), who is determined to put a stop to Amy's fun.
This film is the ultimate wish fulfilment for stressed out mums and the perfect choice for a girls' night in. The cracking cast give brilliant comedic performances making for a very funny watch.
Bad Moms is available on Virgin Movies from 26th December
Sausage Party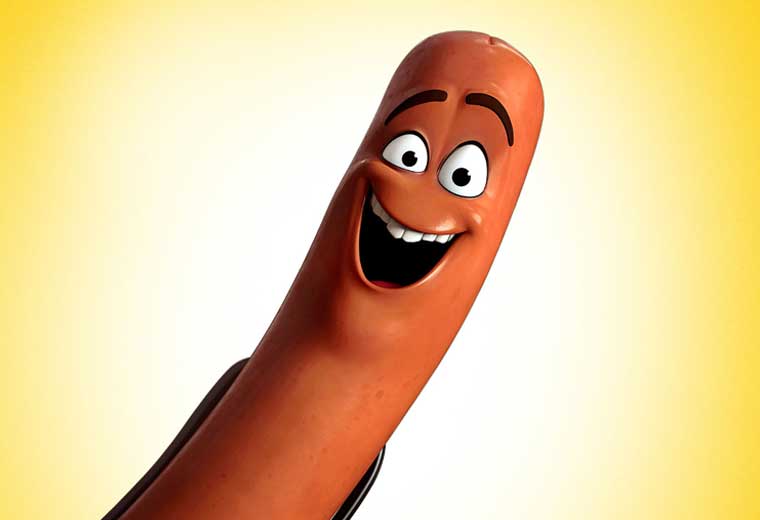 It's lewd, crude and very, very funny – not one for the easily offended. In the supermarket aisles, a misplaced sausage and his pals embark on an epic, existential journey to regain their rightful place on the shelves before the hungry shoppers descend on them.
It might be a bizarre premise, but go with it and you'll be rewarded with one of 2016's funniest films. Sausage Party boasts a voice cast of America's top comedy talent, including Seth Rogen (who co-wrote the movie), Bill Hader, Kristen Wiig, Michael Cera, Jonah Hill and James Franco. Believe it or not, this is a very smart, subversive film.
Sausage Party is available on Virgin Movies from 26th December
Home Alone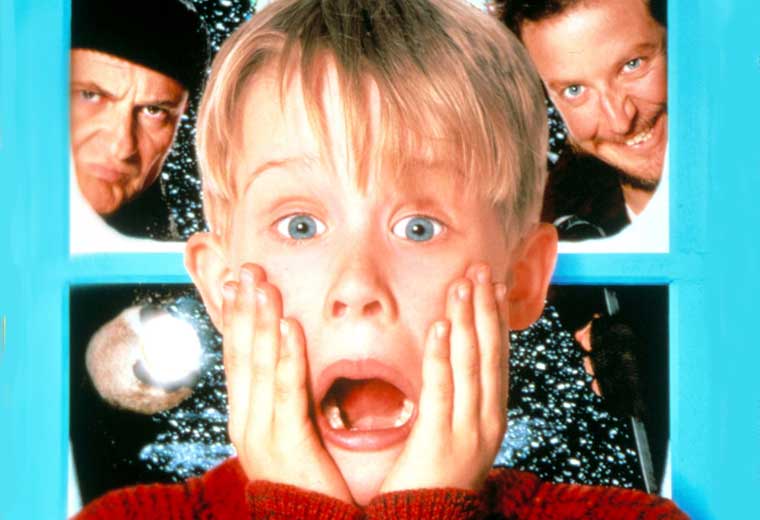 This classic festive family film has lost none of its charm since its release back in 1990. Eight-year-old Kevin (a very cute Macauley Culkin) is accidentally left home alone by his parents when the family head off for a Christmas vacation. Kevin's enjoyment of his new-found freedom to eat, watch and do whatever he likes is rudely interrupted by two incompetent burglars (Joe Pesci and Daniel Stern) who are determined to break into the house. But smart and resourceful Kevin sets about defending the family home by rigging it with elaborate booby traps. Let the games commence!
Home Alone is lots of fun with brilliant slapstick humour that can be enjoyed by the entire family. It's easy to see why this movie propelled Macauley Culkin to megastardom.
Home Alone is on Channel 4, Christmas Day at 6pm. Record it with TV Anywhere here
Krampus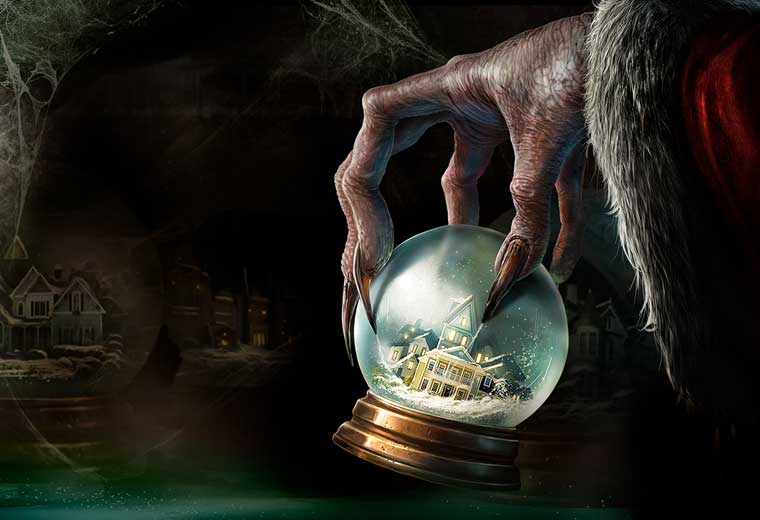 If you're looking for a Christmas movie with a dark twist, this is the one for you. Young Max (Emjay Anthony) becomes disillusioned with Christmas after tensions run high at a family get-together. Little does Max realise that he is unleashing the wrath of the Krampus, an ancient demonic spirit who appears to punish those who lose their Christmas cheer.
This unconventional comedy horror manages to be both funny and frightening, it's a thoroughly entertaining alternative to traditional Christmas classics. Its tongue-in-cheek attitude channels a Gremlins vibe. The fantastic cast is led by Adam Scott and Toni Collette as Max's parents.
Krampus is available now on Sky Cinema
Kung Fu Panda 3
Laidback panda Po (Jack Black) is about to get two surprises. The first is the arrival of his long-lost father Li Shan (Bryan Cranston) and the second is a malicious spirit warrior on the warpath, yikes! It's time for Po and his father to pull their socks up and summon all their strength to defeat this new enemy. All Po needs to do is transform a bunch of slacker pandas into a kung fu army – easy, right?
Kung Fu Panda 3 is a winning combo of boundless energy, goofy humour, mayhem and lots of heart with very loveable characters. This is the perfect treat for kids and there's no shame in grownups enjoying it too, in fact, it's impossible to resist.
Kung Fu Panda 3 is available on Sky Cinema from 27th December
Chariots Of Fire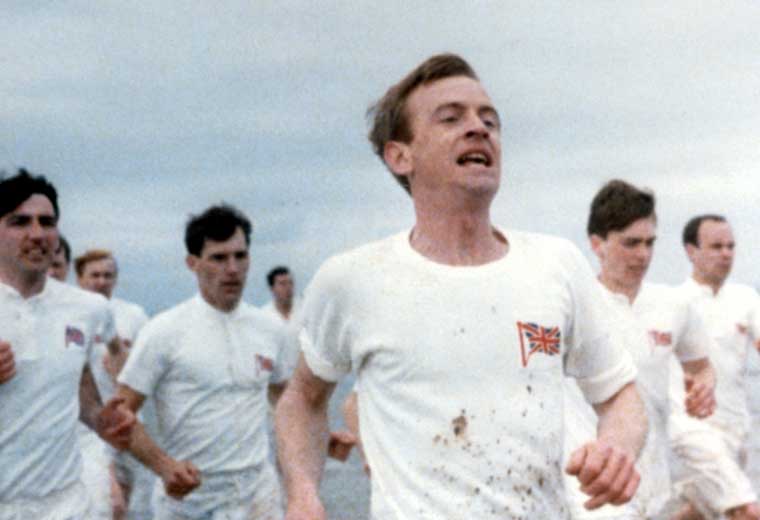 Nothing encapsulates British sporting pride quite like Chariots of Fire. Based on a true story, it tells the tale of two runners – Eric Liddell (Ian Charleson), a devout Scottish Christian, and Harold Abrahams (Ben Cross), a Cambridge-educated Jew. They are both selected for Team GB at the 1924 Paris Olympics, but must face hurdles off the track before they can tackle their races. Liddell provokes a media storm when his strict Christianity prevents him from running on a Sunday, while Abrahams is plagued by anti-Semitism at every turn.
This is a film about gritty determination and conquering adversity. The famous Chariots of Fire soundtrack is enough to bring a quiver to the stiffest of upper lips.
Chariots Of Fire is on Channel 4, Monday 2nd January at 2pm. Record it with TV Anywhere here
Raiders Of The Lost Ark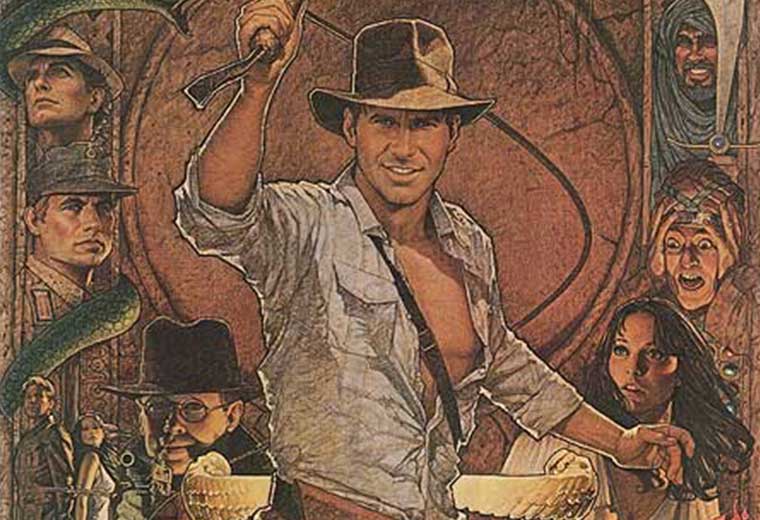 Raiders of the Lost Ark is Steven Spielberg at his very best. It's the ultimate action adventure film with Harrison Ford as the dashing archaeologist Indiana Jones. Who knew archaeology could be this exciting?
Indiana is on a mission to find the long-lost Ark of the Covenant. And so are the Nazis. It's a race against time as Indy hurtles from one perilous escapade to another on his epic quest.
Nowhere will you find such nail-biting action sequences as in Raiders of the Lost Ark, it's a thrilling ride from start to finish, barely pausing to catch its breath.
Raiders Of The Lost Ark is on BBC One, Tuesday 27th December at 1.35pm. Record it with TV Anywhere here