With Star Wars prequel spin-off Rogue One in cinemas now, it's time look back at the movie it leads directly into, A New Hope, which turns 40 next year. Many of the major cast players returned to reprise their roles in the new Star Wars saga. Some of them were left to linger in obscurity. Some loved Star Wars, some grew to despise it. Where are the cast of Star Wars: Episode IV – A New Hope now?
Mark Hamill - Luke Skywalker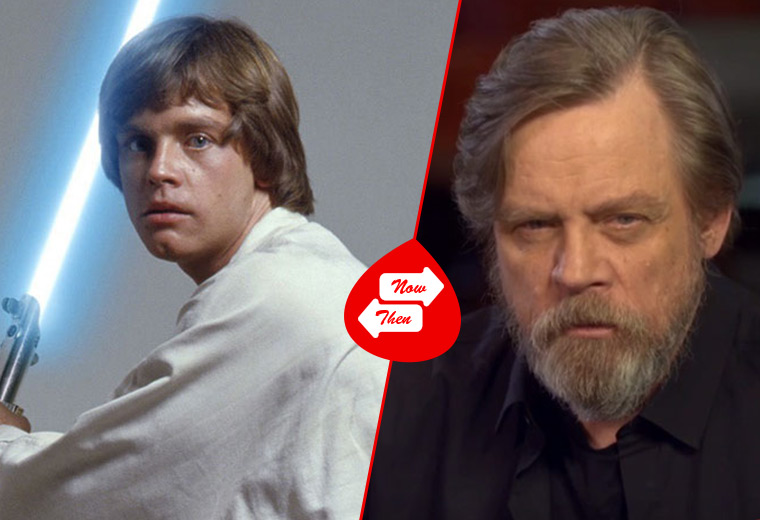 The quintessential typecast 'Plain Jane' hero, Hamill struggled to escape the considerable shadow of Star Wars in the years after the original trilogy came to an end - he didn't appear in any medium for six years after Return Of The Jedi. His voice, however, scored an iconic gig when he played The Joker in the animated Batman TV series in 1992, a role he's played constantly for a quarter of a century. Aside from a cool reprisal of his character The Trickster in the new series of The Flash - appearing 25 years after he first aired, Hamill is back on Team Star Wars in a big way; his wordless cameo in The Force Awakens set the stage for an even bigger role in Rian Johnson's as yet untitled Episode VIII, in cinemas next Christmas.
Carrie Fisher - Princess Leia Organa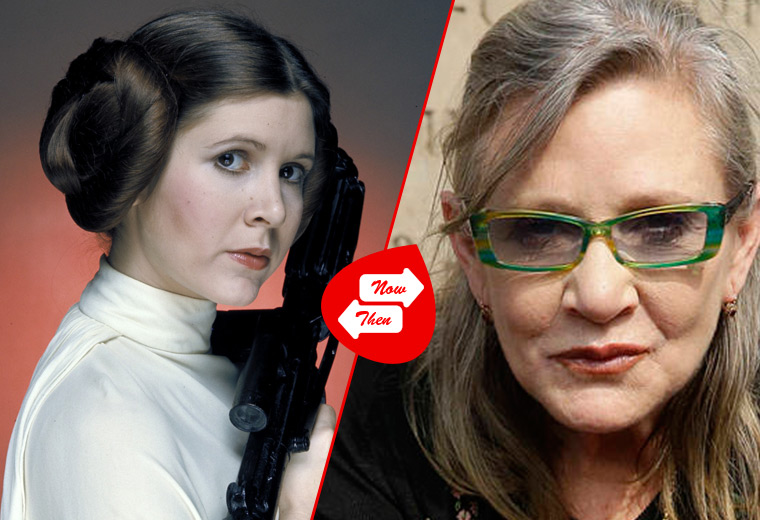 Fisher was busy both on and off the screen in the post-Star Wars era (back when there was such a thing). Supplementing her acting income with screenwriting work, she found success with Postcards From The Edge and gave unofficial script notes on all manner of Hollywood classics, including When Harry Met Sally, in which she also starred. Fisher also wrote a play called Wishful Drinking, based on her own struggles with addiction, and has released several autobiographies, the most recent of which revealed that she and married co-star Harrison Ford had an affair on the set of Star Wars: A New Hope. She'll return to the role of Princess Leia once more for Episode VIII and is probably grateful that Harrison Ford won't be around.
Harrison Ford - Han Solo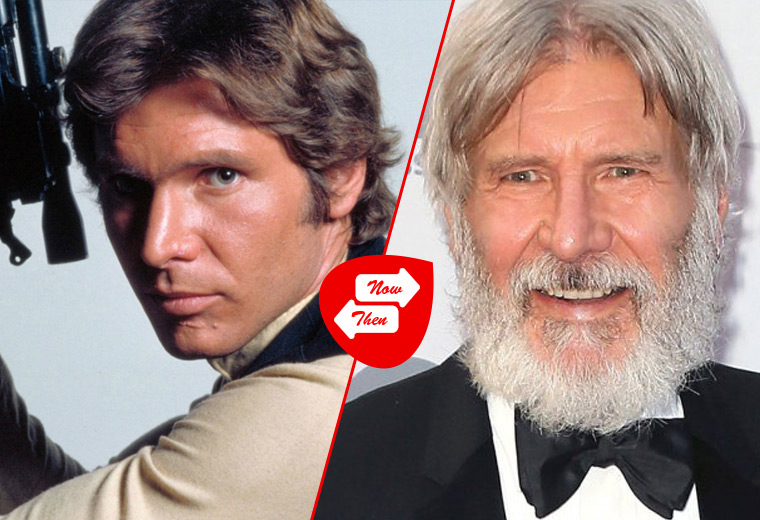 Most actors would count themselves lucky to ever be part of such an iconic trilogy - Ford found himself at the centre of two. Sidestepping the 'second album syndrome' that dogged the cast after Star Wars, Ford walked right into the Indiana Jones trilogy, cementing his position as the coolest movie icon of modern times. The man just never stopped working: Blade Runner, the Jack Ryan movies, Witness (for which he was nominated an Oscar), The Fugitive... Harrison is a hit machine. Recently he's been on a nostalgia trip, first with an Indy reprise in Kingdom Of The Crystal Skull, then with The Force Awakens and next in Blade Runner 2049. A fifth Indiana Jones movie is scheduled for 2019. Harrison Ford will outlive you and everyone you love.
James Earl Jones - Darth Vader (voice)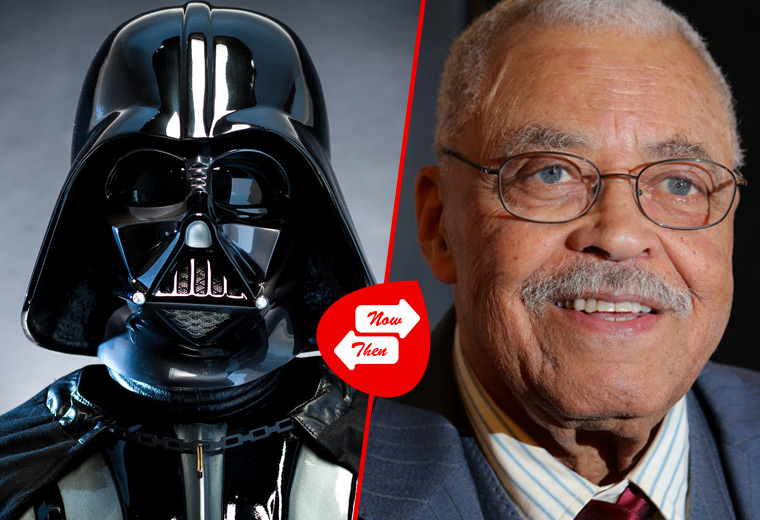 Brought in to supply the voice of Darth Vader when it became apparent that Dave Prowse's 'West Country Strongman' accent wasn't a good vibe for their destroyer of planets, James Earl Jones gave Vader added menace with his booming performance. His voice work was iconic - see also: Mufasa in The Lion King and James Earl Jones Reads The Bible - but he is still the only actor to win two Emmys in one year. Star Wars producers would be wise to pay Jones read the dictionary aloud in full if they want to keep using Darth Vader in future projects - at 85 he's probably not got that many trilogies left in him.
David Prowse - Darth Vader (body)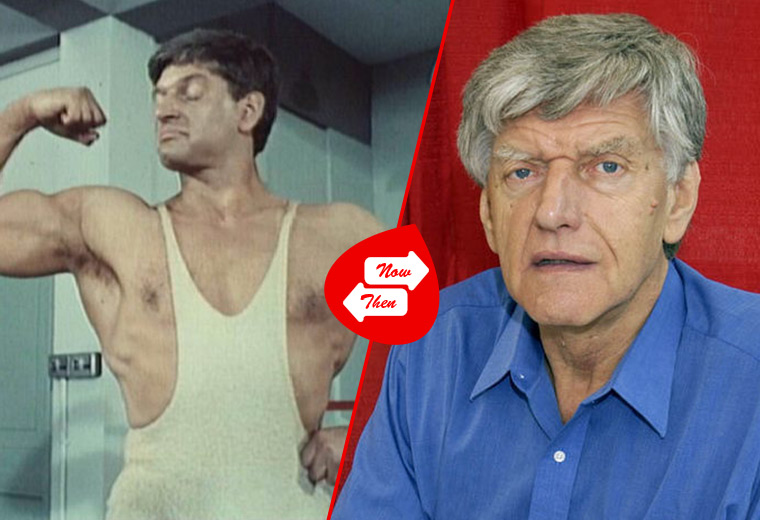 Ex-strongman and Green Cross Code figurehead Prowse had the badass build to play Vader on screen, but his voice didn't cut the mustard and he was eventually relegated to the fringes of the Star Wars universe. In 2010, George Lucas banned Prowse from attending official Star Wars fan events, claiming he'd "burned too many bridges"; this likely stems from the actor's dispute that he'd still not been paid for Return Of The Jedi due to "Hollywood accounting". In 2014 it was announced that Prowse suffered from dementia but the actor reputed the claim, saying he was just forgetful.
Anthony Daniels – C-3PO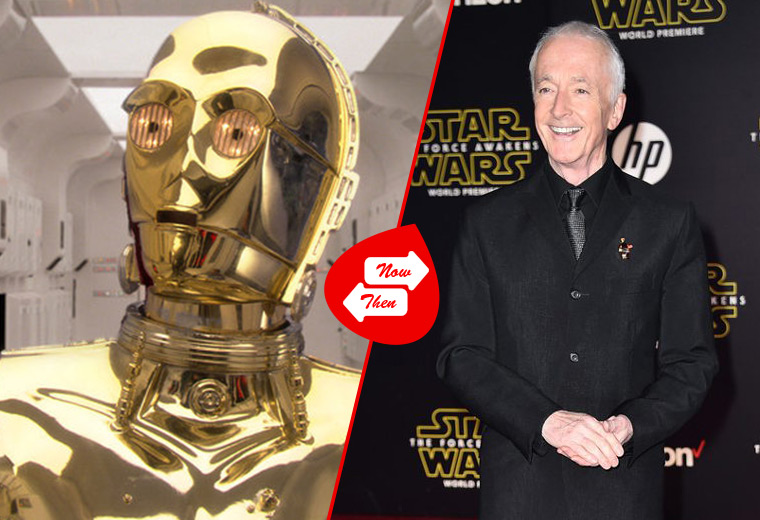 More than any other actor, Anthony Daniels has lived and breathed Star Wars ever since C-3PO first tottered onto screen in A New Hope in 1977. He is the only actor to have appeared in every single Star Wars movie ever released, and he's appeared in all manner of TV spin-offs, videogames and other forms of Star Wars entertainment too – hell, he even voiced C-3PO in 2014's The Lego Movie too. His website, AnthonyDaniels.com, contains details of all of his upcoming appearances, plus has a delightfully sassy Q&A section (sample answer to a fan question: "Sorry! No idea. I only watch the bits I'm in.") Here, he gives his opinion on Rogue One ("All I can say is … Wow!"), predictably because he's in it, albeit in a brief cameo.
Kenny Baker – R2-D2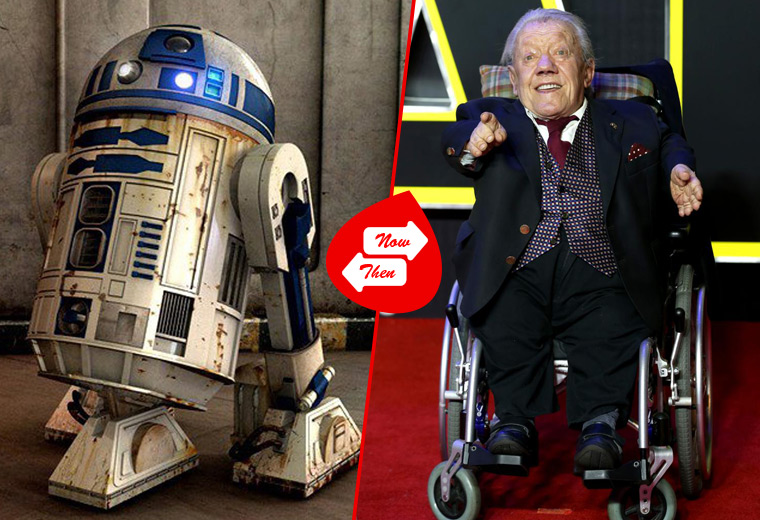 Like Daniels and his tin-man, Baker became synonymous with his droid alter-ego, and even though he had roles in films like The Elephant Man, Willow and Time Bandits on his CV, the actor could always rely on Star Wars – more specifically the fan conventions – to pay the bills. Over time, Baker revealed that he and co-star Daniels never got on (Daniels is reported to have commented "The dwarf is in the can" every time Baker got in costume), but he returned to the fray for The Force Awakens, albeit in a consultancy role (R2 was played by fellow dwarf actor Jimmy Vee). Baker sadly died in August 2016 from an existing lung condition; after his death, it was revealed that he had fathered an illegitimate son whom he'd kept secret from his family.
Alec Guinness – Obi Wan Kenobi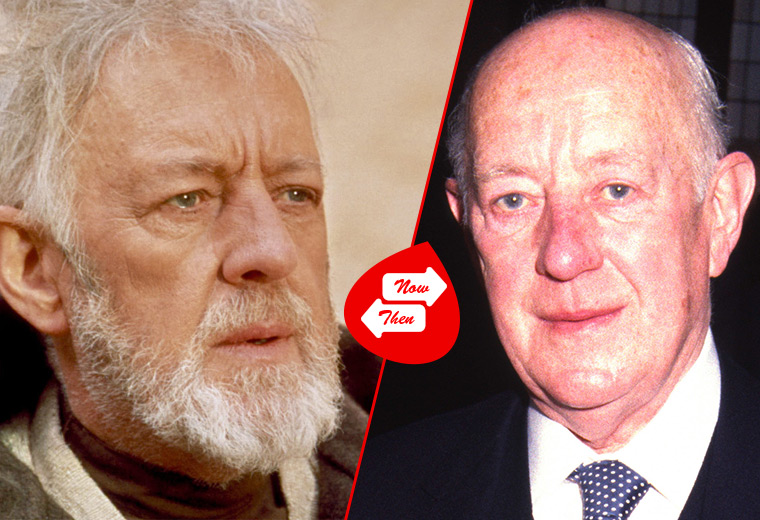 By all accounts, classically trained Ealing actor Guinness was no fan of the Star Wars movies (he once signed an autograph for a fan who'd seen it 100 times on the condition that he'd never watch it again), but thanks to a canny back-end deal, he negotiated 2.25% of the gross royalties paid to director George Lucas and was able to live comfortably for the rest of his life. Although it angered him that in later life he was only known for his contribution to Star Wars, Guinness did have a few great roles left in him, including the role of George Smiley in Tinker Tailor Soldier Spy and 1982 follow-up Smiley's People. Guinness died of liver cancer in 2000, but his voice lives on via one digitally recreated line in The Force Awakens – he can be heard saying "Rey" during the 'Force flashback' sequence, which was adapted from a 1977 line reading of him saying the word "afraid".
Peter Mayhew – Chewbacca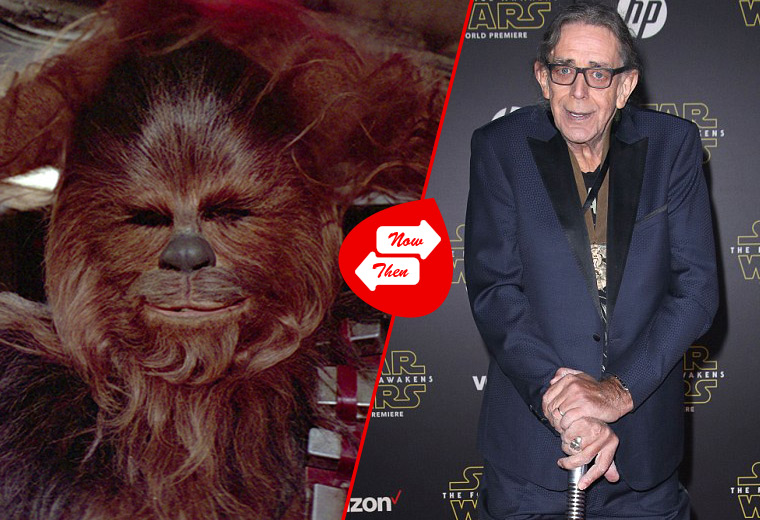 Kindly giant Mayhew was working as a hospital orderly when George Lucas cast him as walking furball Chewbacca in 1977 – then he returned to work after the movie finished shooting. Thankfully, the success of the movie meant the Wookiee kept him in work: he reprised the role for Revenge Of The Sith in 2005 and again in The Force Awakens in 2015, although his age meant he did not play Chewie in action scenes. Chewbacca and Mayhew are scheduled to return for Episode VIII in 2017, but in the meantime you can follow him on Twitter at @TheWookieeRoars, where he enjoys posting red carpet pics and retweeting Star Wars memes.
Peter Cushing - Grand Moff Tarkin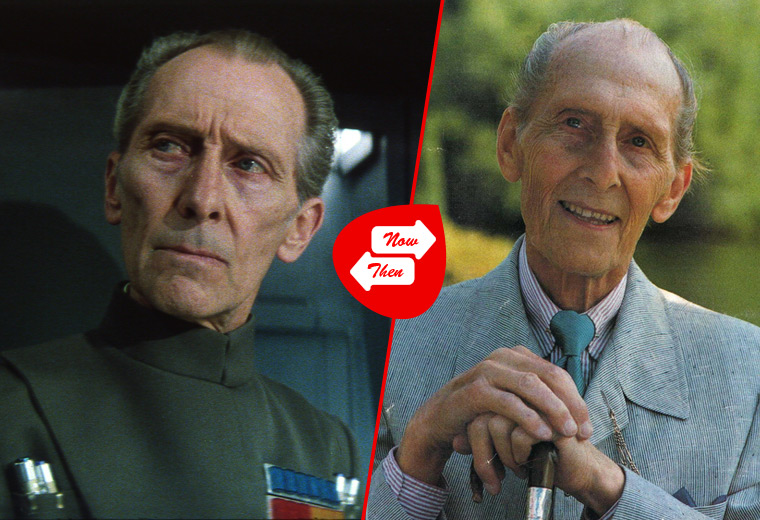 Like co-star Alec Guinness, Peter Cushing was an established actor before he set foot on the set of Star Wars – before he was Imperial villain Grand Moff Tarkin, he was Victor Frankenstein, Sherlock Holmes, Van Helsing and Doctor Who. Unlike Guinness, Cushing enjoyed the fame that Star Wars afforded him and loved that it introduced him to a new, younger audience. Cushing was eventually awarded an OBE and died of prostate cancer in 1994, but has been digitally recreated for new scenes in Rogue One: A Star Wars Story – the effect is quite eerie but the end result is like having Cushing back after all this years.
Star Wars: The Complete Saga is available now on Sky Cinema.