Ever wanted to become Mariah Carey's BFF? Well, good luck with that, but here's the next best thing. We're getting privileged access to Mariah's World from Monday 5th December, thanks to streaming service hayu, and then from Sunday 11th December as the show airs on E!

What's it all about?
The title says it all. We are plunging head first into Mimi's daily life, and it's EXACTLY as crazy and extravagant as you think. Think a glittering realm of private planes, his 'n' hers yachts, and lavish boudoirs that would make Marie Antoinette blush. We'll see Mariah hanging out with her inner circle of designers, make-up artists and personal minions (you know, the ones who have to cater to her legendary diva-demands), and showing off her wardrobe. Which, by the way, seems to consist entirely of radiant ballgowns, killer corsets and spangly dresses with necklines so plunging they induce vertigo.
So it's just another reality show?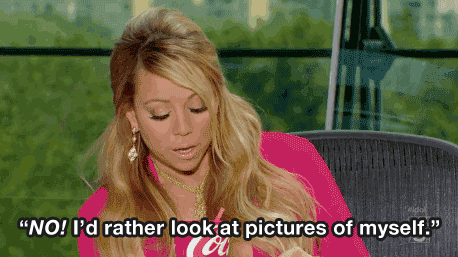 Nope. Mariah's World isn't a Keeping Up with the Kardashians clone. For one thing, it's hilarious. Seriously: Mariah Carey, as a person, is incredibly funny. It's because she unabashedly owns her own pop-cultural image as a self-obsessed diva, and unabashedly plays up to it, whether she's proclaiming opinions from a chaise-longue, or being wheeled around in an office chair because her heels are just too tricky to walk in. (Hey, you would too, if you were her.)
She also toys with the conventions of the reality show genre, playfully interacting with the cameras and coming out with lines like "I'm breaking the fourth wall, goodbye!" It's all gleefully tongue-in-cheek. Plus, Mariah's World has one major thing setting it apart from almost all reality shows: its subject is a real, actual, genuine star. Not someone who's famous for being famous, but someone who's legitimately one of the most popular singers who's ever strutted a stage. The girl's allowed to be just a teeny bit vain.
And what's the "storyline"?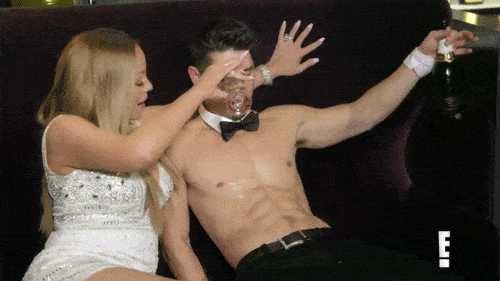 The series is set during a particularly turbulent time in Mimi's life. Think you're good at multitasking? Well, she's got to juggle an imminent wedding to a billionaire businessman with the final preparations for a world tour. Now, anyone who's even batted half an eye at the celebrity news will already know that (NOT-REALLY-A-SPOILER ALERT) the wedding plans have since fallen through. So what we're getting here is a juicy behind-the-scenes look at what was really going on at the time – including some eyebrow-raising flirtation with certain male backing dancers…
Who else should I look out for?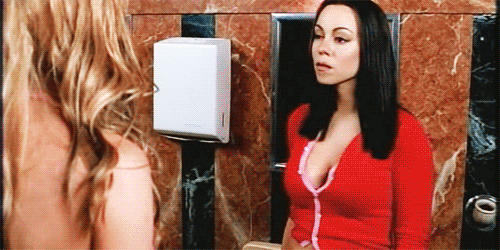 There are adorable cameo appearances from Carey's kids, who are very sweet. Less sweet is Stella Bulochnikov, Mariah's fearsome manager, who describes herself as a "Russian dictator" and is basically the music world equivalent of the terror-lady from The Devil Wears Prada. Oh yes, and we'll also get a return appearance of "Bianca" – you know, Mariah Carey's evil nemesis from the Heartbreaker music video, who happens to be played by Mariah herself. Told you she was going to be funny in this.
Where can I watch it?
Mariah's World is now available on the reality show streaming service hayu from Monday 5th December and then airs on E! from Sunday 11th December.