From a crotch malfunction on First Dates to yet another techie blunder on 'Enders…
A Wee Problem
Some first date rules to live by: try to be polite, try to be witty, and try not to urinate all over yourself for no good reason.
First Dates is available in Catch Up on All 4
Most Weepy-Eyed Moment of the Week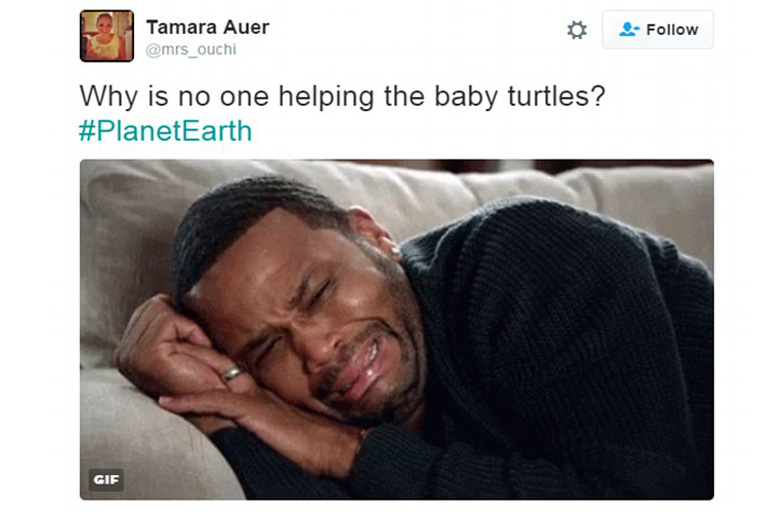 Meanwhile, Planet Earth II showed us adorable baby turtles crawling to near-certain death on a busy road, and it was basically the first scene of Saving Private Ryan, only with adorable baby turtles instead of soldiers. One tweet described the reaction of a nation…
Planet Earth II is available in Catch Up on BBC iPlayer
Walliams Flashes His Buns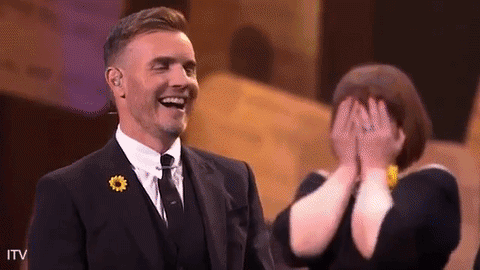 On the Royal Variety Performance, David Walliams delivered his bold pitch to become the next presenter of Bake Off…
The Royal Variety Performance is available in Catch Up on ITV Hub
EastEnders Internet Fail #2657
Poor old EastEnders can't catch a break when it comes to showing people use everyday technology. The other week we had someone not using Snapchat properly, and now we've got Ronnie trying to book a cottage online. Except, as some viewers pointed out, this is a 600-year-old cottage which belonged to Shakespeare's wife, and is therefore unlikely to be available for a holiday let. (Even more far-fetched is the idea of booking ANY cottage just weeks before Christmas…)
EastEnders is available in Catch Up on BBC iPlayer
Mistletoe and Mime
And finally, old man does very bad job of karaoke before an adoring crowd. Isn't that sweet?
This Morning is available in Catch Up on ITV Hub