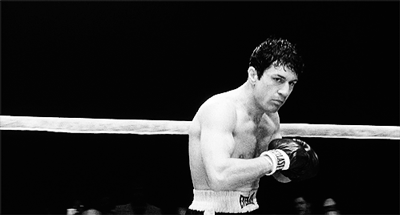 The film that hit the hardest following a glut of boxing films in the late seventies (including Matilda, the one about a boxing kangaroo) was Martin Scorsese's biopic of former middleweight champion Jake La Motta (Robert De Niro), who went from king of the ring to overweight schmuck. De Niro famously trained for a year to develop a boxer's physique, then went full method and gained 60lbs to play La Motta in his washed-up years. It may be over 30 years old, but this bull still rages.
2. Ali (2001)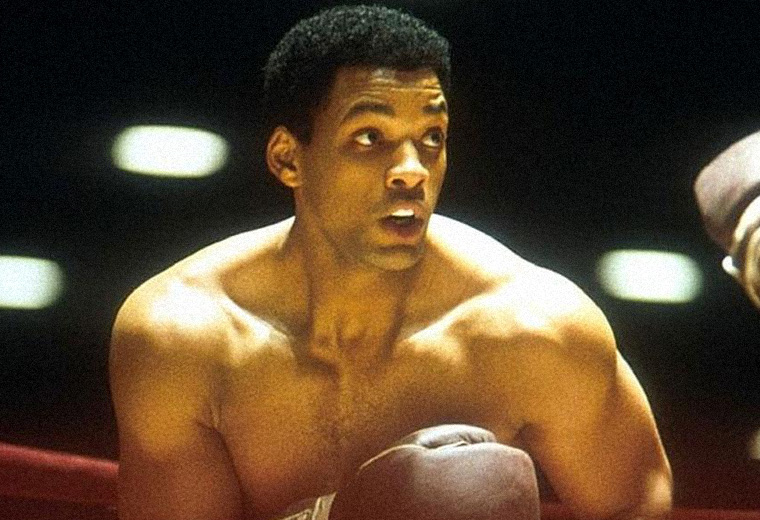 The Fresh Prince Of Bel Air as unorthodox champion Muhammad Ali? You couldn't make it up. Living up to his 'Big Willy' nickname, Will Smith worked out for up to seven hours a day to get Ali's impressive heft to portray the champ's early days as Cassius Clay, up to his infamous 'Rumble In The Jungle with George Forman. Though Ali always was and always will be "The Greatest", Michael Mann's confident direction combined with Smith's knockout performance pack a solid punch.
3. Million Dollar Baby (2004)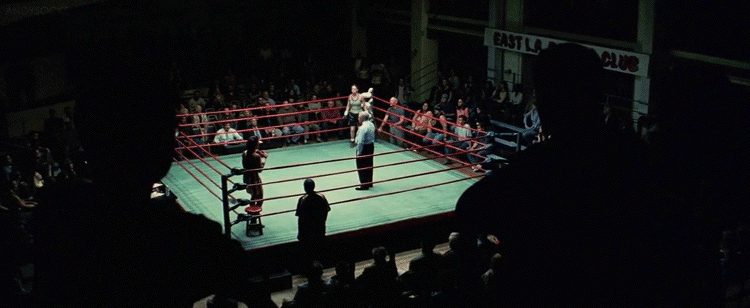 Clint Eastwood's Oscar-winning picture is probably as far from Rocky as you can get, with a dark foreboding atmosphere that's as beautiful as it is sad. Hilary Swank plays the determined Maggie Fitzgerald who persuades Eastwood's veteran boxing trainer to give her a chance in the ring. As she grows into a viable contender, a deep emotional bond develops between the two, making THAT twist all the more of a sucker-punch to the gut.
Talk about suffering for your art: Russell Crowe got busted teeth, several concussions and a dislocated shoulder whilst training for his part as Jimmy Braddock, a washed-up boxer who became an inspirational champion (isn't it funny how often boxers do this?). The actual filming of the boxing scenes were so brutal, Crowe described the movie as "four-to-five times more difficult than Gladiator", which is no surprise when you consider that director Ron Howard used professional boxers to pummel Russell for that extra ring of authenticity.
5. The Fighter (2010)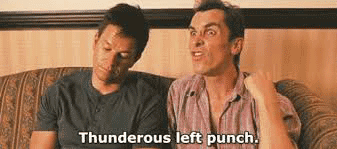 There's going deep and then there's Mark Wahlberg-ing it: the actor was so dedicated to making the biographical drama of Boston boxer Micky Ward, he spent a punishing four years dedicated to a strict bodybuilding regime, secretly preparing for The Fighter whilst working on other films before it had even been confirmed. Not content with that, he refused to use a stunt double (almost breaking his nose) AND moved the real-life Micky and his brother into his own home to help prepare for the role, which fitted him like a glove.
The Fighter is available now on Netflix
6. Creed (2015)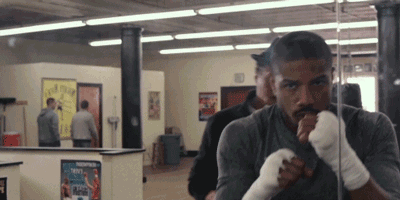 After an eleven-year break, it looked as though the Rocky franchise was against the ropes. However, this time around it wasn't Robert 'Rocky' Balboa Senior as the main event. Instead, it was his young protégé Adonis (Michael B. Jordan), illegitimate offspring of former heavyweight champion Apollo Creed, rolling with the punches. Jordan gives a charismatic performance as the young fighter attempting to forge his own legacy, whilst Sly Stallone came out swinging and bagged a Golden Globe and an Oscar nod as the older and wiser Balboa.
Creed is available now on Netflix
7. Rocky (1976)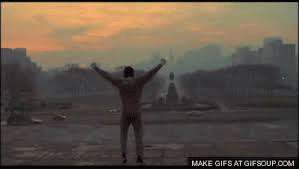 We weren't gonna go down without a fight and not mention arguably one of the most iconic movies of them all. Four decades on, the story of the down-on-his-luck boxer who gets a surprise shot at the heavyweight title is regarded as a bona fide classic. Stallone's self-penned parable of the triumph of the common man beat Taxi Driver to the Oscar for Best Picture and left audiences baying for more. Altogether now: Rocky! Rocky! Rocky!