1. Don't invite the clients (Office Christmas Party, 2016)
When are you at your most professional? Well, it's not at the 'non-denominational holiday mixer' when you're drunkenly violating more health & safety codes than the entire run of Last of The Summer Wine. So we'd suggest, unlike the braintrust in charge of the Office Christmas Party, that you don't invite your prize client to witness the annual depravity, especially when your entire staff's jobs are dependent on keeping him sweet and very, very much alive. On a purely incidental sidenote, don't have the client swing on those shonkily hung decorations either. Call an ambulance please.
2. Look out for gate crashers (Die Hard, 1988)
Who are those shifty-eyed swines making their way through the mini-burgers? The Accounts department – and who let those reprobates out? – or just blaggers looking to freeload on free booze? Worse yet, your uninvited guests could actually be Die Hard's suave Euro-terrorists, looking to hold you all hostage in the upper echelons of your swanky Nakatomi Plaza skyscraper and cheerfully 'restructuring the management' by blowing their heads off – all while secretly robbing the place blind.
Die Hard is available now on Virgin Movies
3. Have an appropriate venue (Love, Actually, 2003)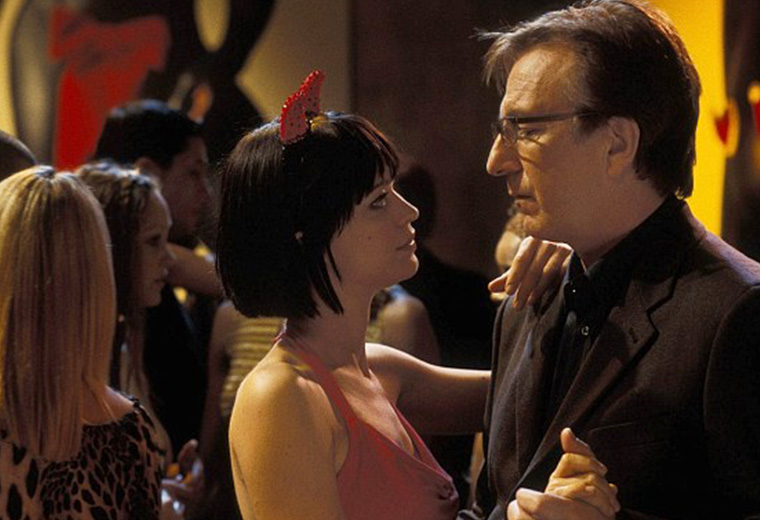 Look, we all know the office party is basically the excuse for all that desk-bound sexual tension to erupt into what eventually turns into one big suspiciously shared seasonal cold. Maybe the organisers could help tone things down a bit by making the party venue a bit less sexy – unlike say, the guys in Love, Actually. Their Chrimbo booze-up's held in an gallery surrounded by arty naked images, so it's no surprise that a number of the staff find themselves similarly scantily clad by the end of the night. The drinks might as well have come with a complementary Lemsip.
Love Actually is available now on Virgin Movies
4. Get glammed up (Big,1988)
The office party only comes once a year, so dress to impress. And by 'impress' we mean 'leave stunned with awestruck horror' by donning a blazing white-and-gold tux that looks a 13-year-old picked it out, which in the case of Big isn't that far out. What's more shocking is that the infamous tux has probably aged better than some of the 'normal' eighties' disasters surrounding it. "Could you make my ruffles more pouffy, please?"
Big is available now on Virgin Movies
5. Get ready for romance ((500) Days of Summer, 2009)
Carpe diem, my friend. That cute someone special that you've spent hours being distracted by at the water-cooler is there, chatty and half-cut – it's time to pull out the move, and for Tom (Joseph Gordon-Levitt) in (500) Days of Summer, that move is karaoke, and specifically a pretty nifty version of Pixies' Here Comes Your Man. Although if it goes wrong you could be getting an angry letter from Human Resources explaining what sexual harassment is.
6. And if you have to do karaoke, make it a belter (Bridget Jones's Diary, 2001)
Some people are born to sing. Those people might not be you, but sod it, it's worth a shot anyway, especially if it puts you on the romantic radar of that charming dastardly swine Daniel Cleaver. This is why Bridget Jones finds herself standing on a chair half-assedly honking the epic Without You like a stranded whale trying to warn her pod of an incoming posh sex-pest with a penchant for bloody huge pants.
Bridget Jones's Diary is available now on Virgin Movies
7. Someone always gets his or her heart broken (The Holiday, 2006)
Not all office romances end in the peal of wedding bells. In fact most end up with a hastily updated CV and a desperate, embarrassed eye on the exit door. Still, you could be The Holiday's Iris, who finds herself essentially being dumped during the boss' big Christmas party toast when he announces that her caddishly unrequited paramour is – quite literally – otherwise engaged. Taxi for one, please.
8. Avoid the office Santa (Trading Places, 1983)
"And what would you like for Christmas, sulky employee?" Well, not having to awkwardly sit on letchy Malcolm from marketing's lap for starters. But licensing the office creep by sticking him in a Father Christmas outfit is still (fractionally) better than Trading Places' Louis Winthorpe III, who sneaks into his old office's party as a less-than-jolly Santa and proceeds to steal a ton of food, try to frame the guy who replaced him and then threaten everyone with a gun. And if he asks you out for a fish supper, we'd suggest taking a rain check.
9. Spread a little poison (The Apartment, 1960)
"Yes, I'd love to look at that spreadsheet for you." Offices basically survive on people not telling each other the truth. Thankfully that dream party-cocktail of booze, petty jealously and long-term resentments is the perfect antidote to that facade. In The Apartment, it's at least two of those fuelling Miss Olsen's disclosure to Miss Kubelik about the brutal reality of the latter's dalliance with company director and all-round louse Mr Sheldrake. It doesn't end well.
10. Leave your personal life at the door (Office Space, 1999)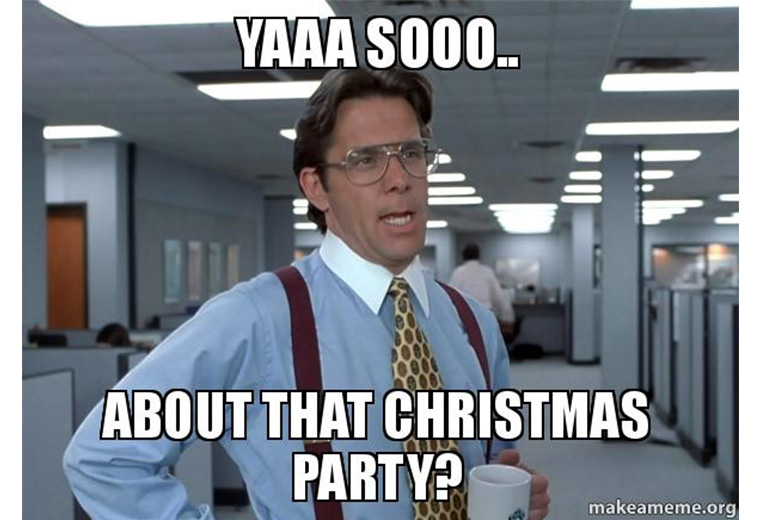 Don't cross the streams of your work and your home-life, and definitely don't bring your other half. They don't need to know how in reality you fake-laugh at your boss' terrible jokes, and you certainly don't want to find out – like Office Space's drone-that-roared Peter – that your new beau knows that jackass line manager you hate a lot more intimately than you do.