Let's face it. When it comes to television, we're utterly spoiled for choice as to what to watch. But, while we love having the problem of having so much excellent content to choose from, it also makes it super easy to miss out on a brilliant series, especially if they're airing on a channel or platform we're not used to watching.
As Jonathan Strange & Mr Norrell – a fantastic fantasy show that you may have missed first time round – comes available to watch On Demand, we've decided to take a closer look at a bunch of excellent fantasy shows you definitely need to watch.
Jonathan Strange & Mr Norrell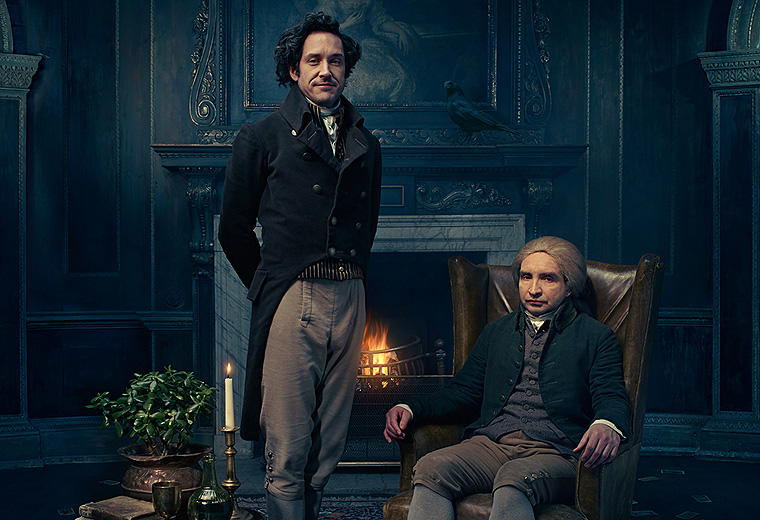 What is it about? It's period drama with magic! It's set during the Napoleonic Wars, in a slightly tweaked version of reality. In this England, magic is a known and practised thing, but is dying out. The magician Mr Norrell takes on the extremely talented Jonathan Strange as his apprentice and the two team up to fight against a malicious spirit called the Gentleman.
Who's in it? The show starts Berti Carvel as Jonathan Strange and Eddie Marsan as Mr Norrell. Charlotte Riley, Marc Warren, Alice Englert and Samuel West all have supporting roles.
Why is it so good? If we didn't have you at period drama with magic, perhaps you'll be swayed by the promise of spectacular effects, stunning locations (London! Venice! York!) and, most importantly, a wondrous, addictive plotline.
It's like: Harry Potter for grown-ups.
Find Jonathan Strange & Mr Norrell in On Demand > Box Sets
Once Upon A Time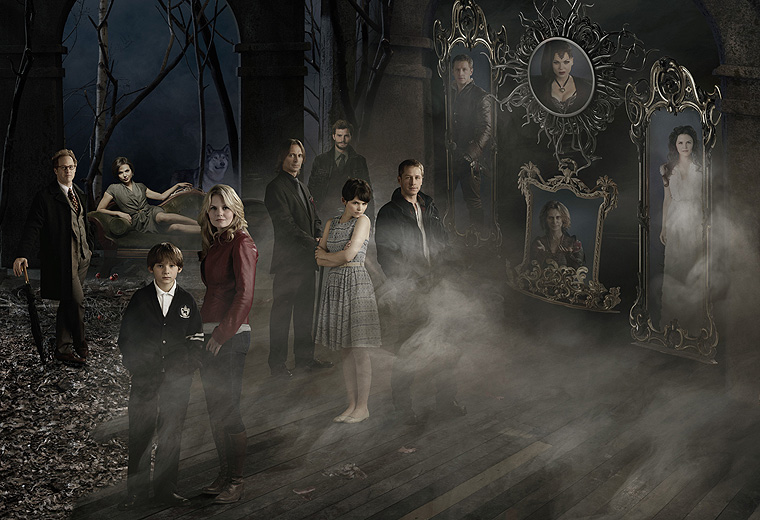 What is it about? It's a giant and delightful Disney mash-up by some of the writers of Lost. Its characters are all based on classic fairytale personas who've been cursed by an Evil Queen to live in the real world - unaware of their own true identities. Enter Emma Swann, a cynical bail bondswoman, who despite her disbelief in all things magical, might end up saving them all.
Who's in it? House alumni Jennifer Morrison plays Emma Swann. Ginnifer Goodwin is Snow White, and her real life husband Josh Dallas takes a turn as Prince Charming. There's also Scottish actor Robert Carlyle as Rumplestiltskin, and Emilie de Ravin of Lost as Belle. Lana Parrilla portrays one of the series' most popular characters, the Evil Queen.
Why is it so good? Sure, Once Upon a Time is cheesy, but it's cheesy in all the right ways. It's impossible to watch it and not feel uplifted. Plus, it's got a range of super-compelling characters (especially its villains!), is great for all the family to watch, and we just love spotting those Disney references.
It's like: Disney meets Gilmore Girls meets Merlin.
Once Upon A Time is available to watch now on Netflix
Good Witch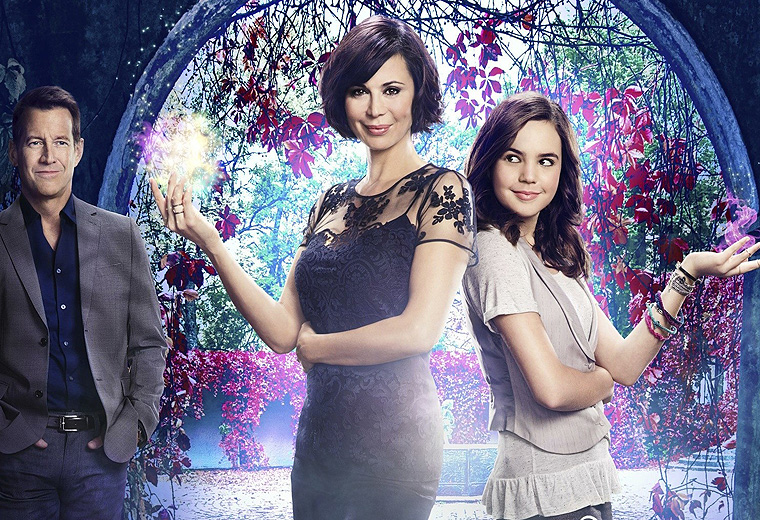 What is it about? A kind witch called Cassie Nightingale and her teenage daughter Grace. They lead a quietish life in Middleton, running a Bed & Breakfast and a shop called Bell, Book & Candle. That is until their grumpy new neighbours, the Radfords, become suspicious of them.
Who's in it? Catherine Bell and Bailee Madison play Cassie and Grace. Desperate Housewives star James Denton is Dr Sam Radford and Rhys Matthew Bond takes on the role of his son, Nick Radford.
Why is it so good? If you're in for a relaxing, homely watch Good Witch is the one for you. Nothing ever goes too wrong on the show, and that's just perfect. Let it be the chicken soup to your winter blues.
It's like: A cosy version of Bewitched.
Sleepy Hollow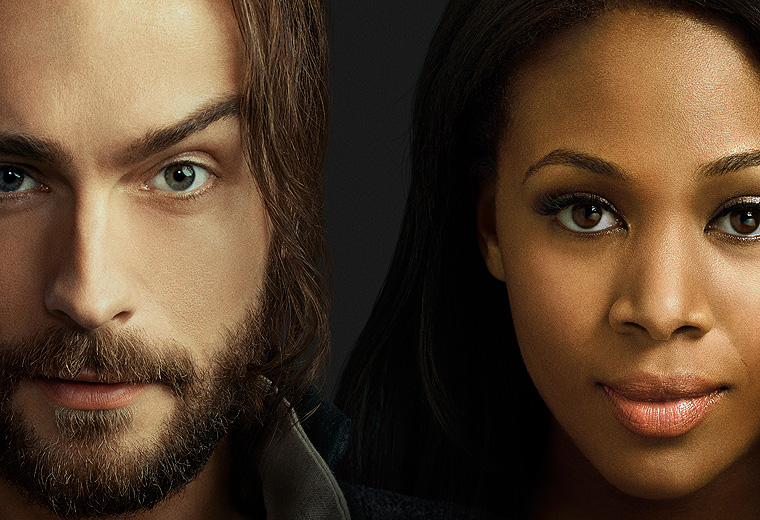 What is it about? A guy with the colourful name of Ichabod Crane travels through time between the US Independence War and the present to chase a headless enemy wreaking havoc. There's lots of creatures and biblical references and it's all round a deliciously creepy cop-show-period-drama hybrid.
Who's in it? Tom Mison stars as Ichabod Crane alongside with Nicole Beharie as Abbie Mills, the FBI agent assigned to his case. There's also Crane's witch wife, Katrina, who is incarnated by Katia Winter, and Orlando Jones as the Sherriff's Captain.
Why is it so good? Sleepy Hollow has a thrilling plot, mixes mystery and historical epic with great gusto, and showcases legendary action sequences.
It's like: The Vampire Diaries - with a lot more gore and a lot less romance.
The Magicians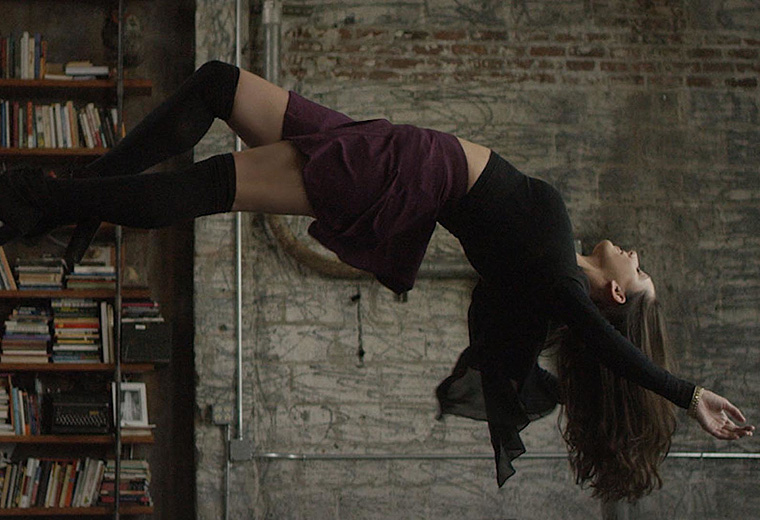 What is it about? A group of young adults discover that magic is real, and are invited to attend Brakebills College for Magical Pedagogy to study it.
Who's in it? The main cast is made up Jason Ralph, Stella Maeve, Olivia Taylor Dudley, Hale Appleman, Arjun Gupta, Summer Bishil, all of who play students of magic.
Why is it so good? Who doesn't love a magic school? That aside, the relationships between the characters are what's gotten us hooked, along with its intricateplot about the evil creature called the Beast. If you're looking for something wizard, search no further.
It's like: Harry Potter goes to Uni.
Marvel's Agent Carter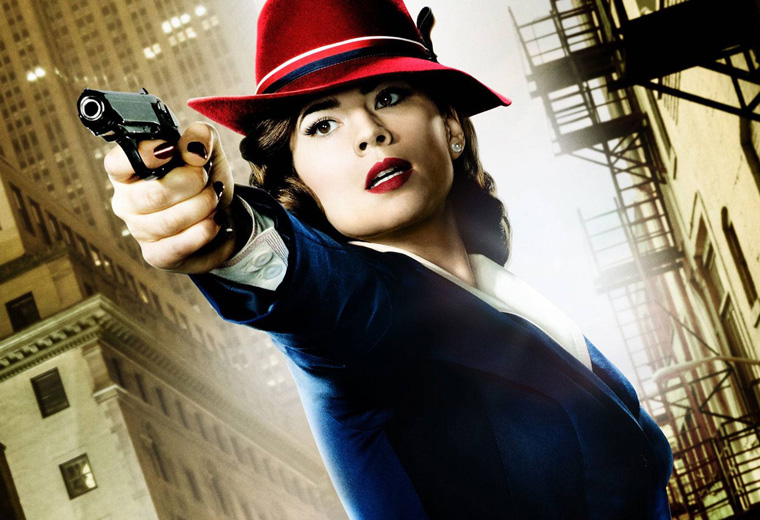 What is it about? This Marvel show is set just after the events of the feature film Captain America: The First Avenger (but you don't need to have seen it to enjoy the series). Peggy Carter, one of the best agents of the Strategic Scientific Reserve, decides to help her friend Howard Stark (aka Iron Man's dad) when he is unfairly accused of supplying weapons to US enemies. To this end, she teams up with Stark's butler Jarvis and goes on awesome daredevil adventures.
Who's in it? Hayley Atwell stars as Peggy Carter and James D'Arcy as Edwin Jarvis. There's also Chad Michael Murray as Agent Thompson (Peggy's obnoxious colleague), and Dominic Cooper as Howard Stark.
Why is it so good? Agent Carter is dynamic, funny and endearing - it's simply impossible not to love Peggy Carter and her amazing can-do attitude. And the show-runners didn't skimp on the show's stunts and special effects budget, which easily rival a Marvel feature film. In fact, Agent Carter was so adored by fans that when it got cancelled last May, a plethora of petitions turned up online requesting that Marvel find a new home for it. The execs said that they're still trying. In the meantime, whether you're a diehard Marvel fan or not, it's a remarkably fun watch.
It's like: Two season's worth of a great Marvel movie.
Find Marvel's Agent Carter in On Demand > Box Sets
Yonderland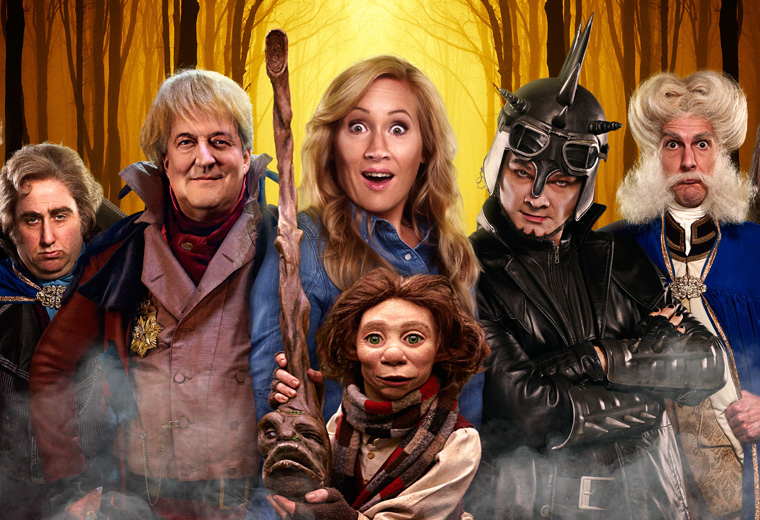 What is it about? Stay-at-home mum Debbie Maddox gets dragged into the fantastic world of Yonderland by an Elf via her kitchen closet.Yup, that's how it all starts. It so turns out that she's the saviour of the place, and she manages to bring some degree of sanity to its inhabitants by meeting their multiple absurdities with her excellent common sense.
Who's in it? The stars of Horrible Histories, namely: Martha Howe-Douglas, Mathew Baynton, Jim Howick, Simon Farnaby, Laurence Rickard, Ben Willbond, Clare Thomson, and, in its third season, Stephen Fry.
Why is it so good? Yonderland is brilliantly wacky and is equally hilarious both for grown-ups and children. We also love how they kept its production relatively effects-free, relying mostly on gorgeous sets and puppetry instead. And also: Stephen Fry!
It's like: Monty Python with puppets.
Find latest episodes of Yonderland in Catch Up > Channels > Sky 1