Rumour has it that 2016 has not been particularly joyful. In fact, it's been suggested that the year was one long Monday where you got fired in the morning and attended a funeral in the afternoon. Well, thankfully the movies were there to keep us happy and here are the moments, the scenes and the people that slapped a great big sloppy smile on our face for the last 12 months.
We're gonna call Kate...
The rebooted Ghostbusters weren't powered by unlicensed nuclear accelerators but by the weird energy of our favourite new comedian: Kate McKinnon defied the endless crossed-streams of internet troll-hate to steal the movie and the year. Sadly, the Saturday Night Live star's genius Holtzmann outtakes and bloopers that turned up on the internet have gone the way of the franchise (sadly), leaving us with a couple of lifetime's worth of fan-edits that we can't show you.
Ghostbusters is available now on Virgin Movies
Sith Happens
The most iconic asthmatic in movies made his presence felt at the end of the Rogue One trailer, confirming the worst kept secret in this or any other galaxy. Seeing the Dark Lord of the Sith back on screen – on the Death Star no less – sent a cinematic chill down our spine we haven't felt since Han and Chewy bounded back onto the Falcon.
Murray's Mint Memes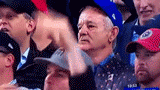 Bill Murray's long been the Internet's unofficial mayor, going viral this year alone for stealing a stranger's chips at an airport lounge and gate-crashing a White House press conference. But his best moment in 2016 arrived when his beloved Chicago Cubs won the World Series, which saw the 'tired and emotional' comedy legend cry, drink and dance his way through social media.
Alien: Covenant poster comes out of the shadows

So was that little bit of wee you that you just did because a) you're extremely thrilled to discover that cinema's most brilliant, psychologically violating monster is due back in cinemas in only a matter of months; b) you're utterly scared to be bumping into it again, or c) you're overwhelmed by the sheer brutal simplicity of the year's best poster?
Eight becomes seven
What's a dingus? Well, Samuel L Jackson doesn't leave you in too much doubt in revisionist western The Hateful Eight's most shocking scene, as Jackson's Major Marquis Warren goads an elderly racist general into a gun fight by way of what may-or-may not be a terrible tall tale. Horribly funny in its own weird, gruesome, compellingly tense way, it's quintessential Quentin Tarantino.
Creed's one-shot fight
Much like its heroes, Creed couldn't just be patronised as an underdog crowd-pleaser and its uppercut-the-air finale was every bit as dramatic and emotional as any of Rocky's greatest bouts. But it went one better in the movie's centrepiece fight, with a dizzying bit of camera foot-work that follows the fighters around the ring in one 'single take' - a scene that could trade blows with any boxing movies.
Creed is available now on Netflix
Spider-Man is amazing

"Hey everybody." Hellooooo you. Captain America: Civil War not only had a few of the year's best and biggest action sequences but also 2016's best cameo. That'll be your friendly neighbourhood Spider-Man dropping in to boost Team Stark's numbers and remind everyone watching that they're very, very old.
Captain America: Civil War is available on Sky Cinema from 30th December
First contact
Smart and emotional sci-fi, Arrival was one of the films of the year and the moment that our heroes boarded one of the monolithic alien ships that are parked over the planet to try to connect with the mysterious aliens within was a delight of tension and wonder. Their handwriting is still more legible than ours.
You're welcome
"I'm just an ordinary demi-guy." Pixar faced some stiff competition this year with Zootopia, Sausage Party and the Japanese phenomenon Your Name, but the studio had a couple of aces up its sleeve though with Moana. It not only successfully translated the Rock's eyebrow into pixels but had musical-man-of-the-moment Lin-Manuel Miranda doing the score – with this charming slice of not-so-humble pie being top of our menu.
Dr Strange goes far out
Woah, man. Marvel pushes its audience further than it ever has done before as The Ancient One sends her latest sorcerer's apprentice on a mend-expanding psychedelic trip through the other dimensions – bonkers in IMAX 3D, and still more believable than Benedict Cumberbatch's accent.
Wonder Woman makes her big screen debut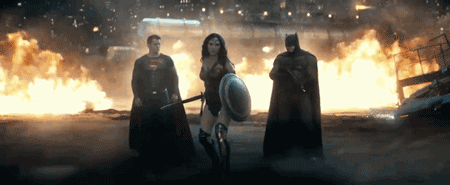 While there were a few – alright, many – negative noises made about Batman v Superman: Dawn of Justice, we had only cheers for the nick-of-time arrival of Diana Prince in her true Goddess guise to help save the day: a great gorgeous flash of colour among all those greys - roll on the Amazonians.
Leslie Jones wins the Olympics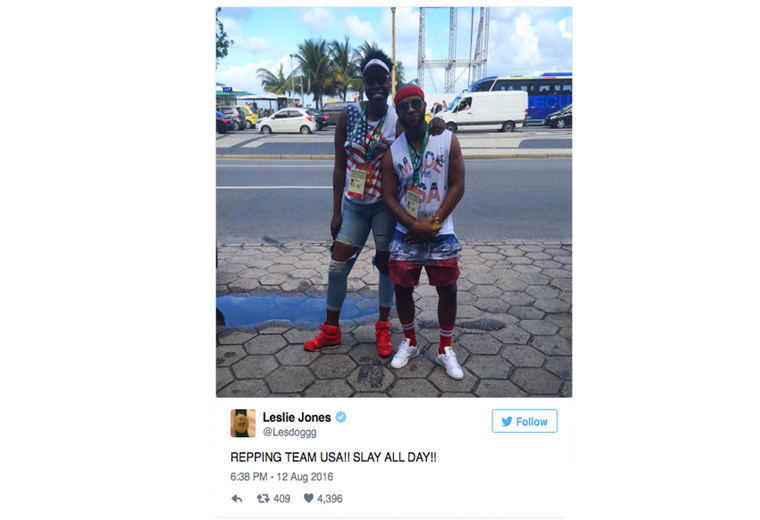 After being chased off Twitter by 'brave internet warriors' - or anonymous trolls for a more accurate description - the Ghostbusters star returned to the fray to tweet the Olympic Games. Her blistering red, white and blue enthusiasm swiftly won her a free ticket to Rio courtesy of news studio NBC who gave her a job live tweeting from the actual events.
Spike smells good
The director of Being John Malkovich and Her, Spike Jonze remains one of cinema's most charming and inventive directors. There was no movie this year, instead he turned out a playful new commercial for a perfume company – starring The Nice Guys' Margaret Qualley – which contained all his signature warmth and mischief.
Daisy delivers
The force is strong in this one. What do you do if you've become an instant idol to millions of young girls? Well, if you're The Force Awakens' Daisy Ridley, whose Instagram account didn't just give an insight into her tough training regime but also provided positive inspiration for her fans - about body image, about society, about being a woman. Sadly, trolls had forced her to shutdown her account by August because, well, 2016 gotta 2016…
"Would that it were so simple"
Our sentence of the year gets repeated about two dozen times in the course of Hail, Caesar's best three minutes, as a sophisticated English director desperately tries to coach his less-than-refined leading man how to say this 'rueful, soulful' line of dialogue. A Coen-brothers classic of broiling frustration, the scene continues the boss run of comedy form for Ralph Fiennes and makes us feel very happy that Alden Ehrenreich has landed the hottest role in cinema: young Han Solo. Sounds simple to us.
Hail, Caesar! is available now on Sky Cinema
Pumpkins Party
Tom Hanks had an amazing year on social media – gatecrashing a wedding photo being a highlight – but he owned Halloween with this sketch of pure baffling randomness on US show Saturday Night Live on 23rd October. By the following weekend 'David S Pumpkins' had become one of the spookiest night of the year's hottest costumes. "Any queeeestions?"
Title fight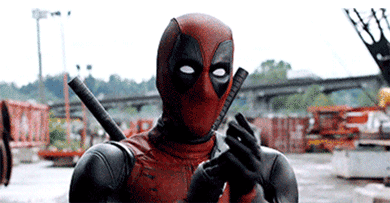 "20th Century Fox presents… some d-bag's film… starring God's Perfect Idiot, Some Hot Chick, A British Villain, The Comic Relief…" Within seconds of Deadpool starting, it had laid its stall out as the anti-superhero flick, with its slow-mo car-crash carnage, ironic 70s cheeseball soundtrack and sarky summation of who we were about to be watching. The Chimichangas are on them.
Deadpool is available on Sky Cinema from 26th December
Daddy's Lil Monster goes supernova
This year's top new Halloween costume for girls? Why that would be one Dr Harleen Quinzel who, as her psychotic alter ego Harley Quinn, violently mugged the whole Suicide Squad movie and refused to give it back. This explains why come October 31st you were handing all your candy to kids wielding a baseball bat, pony tails and hot pants.
Leo finally gets his guy
So maybe he had to hang out in frozen rivers, sleep in animal carcasses and eat raw bison liver to do it, but Leonardo DiCaprio finally had his name called out for the big golden baldy, with his role in The Revenant being the sixth time he'd been nominated. Anyone who wasn't furious about the whole #OscarsSoWhite issue let out a sigh of relief, although they probably weren't as relieved as Leo was just to finish the damn movie…
The Revenant is available now on Sky Cinema
Toilet humour
Seedy, sleazy, funnily bloody and bloody funny, The Nice Guys was one of 2016's freshest comedy-thrillers with writer/director Shane Black's dirty fingerprints all over it. Even better, in Russell Crowe and Ryan Gosling he had a double act just as capable of hitting the comedy beats as each other - check out Gosling's slapstick in the showdown in the bowling club bogs. They certainly looks like they had a good time making it - we certainly did watching it.
The Nice Guys is available now on Virgin Movies
The Wilderperson

2016 just got real. Hunt of the Wilderpeople was one of our movies of the year, and at the heart of Taika Waititi's warm Kiwi movie was stroppy teen-rager and gangsta rap enthusiast Ricky Baker who, along with his gruff 'uncle' Hec and dog Tupac, find themselves hiding out in New Zealand's forested outback. As played by Julian Dennison, 'bad-egg' Ricky's a proper skux character.
The Hunt For The Wilderpeople is available now on Virgin Movies
No need to be humble
"Bar none I am the humblest. Number one at the top of the humble-list." Somehow millions of people didn't get around to watching the underrated Popstar: Never Stop Never Stopping, which meant they missed out on this deluded Bieber-ish braggadocio, another great comedy song – no, really – from Andy Samberg's Lonely Planet collective.
Big movie, little star
Fantastic Beasts and Where to Find Them might have taken over the planet, but Eddie Redmayne must be ruing the day - in his ridiculously well-mannered way, no doubt – that he agreed to co-star opposite an adorable bear-like mole with a serious case of kleptomania. Niffler certainly steals the entire movie.