How to sum up 2016? It's had some highs, it's had its fair share of lows, but one thing has always been consistent – fantastic TV. From the return of beloved favourites like Red Dwarf and Planet Earth, to sparkling new small-screen spectacles like Stranger Things, we truly are living in the golden age of TV.
Speaking of golden, it's been quite the year for sport on the box, too – we've had a summer of trophy triumphs with the Rio Olympics getting us all limbered up, and one man, Usain Bolt, dominating the headlines. But how has he fared on our list? Read on and find out, as we count down our top 25 telly personalities…
25. Clare Balding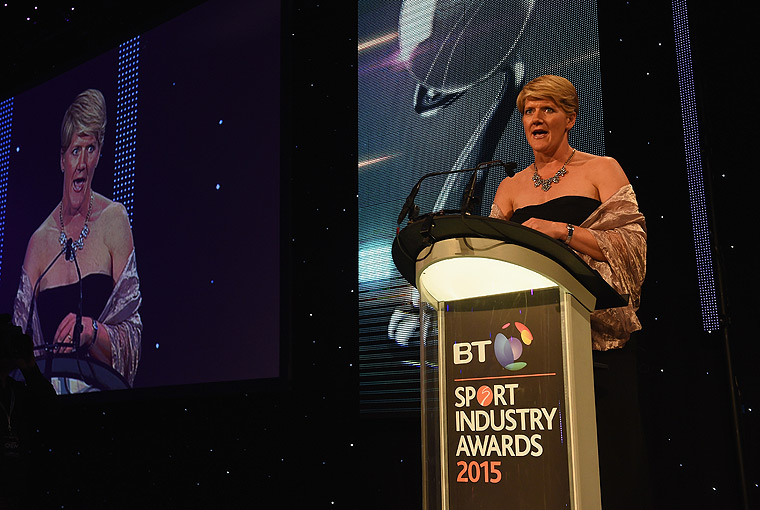 Who? The queen of sports presenters.

Why? Anyone who got properly obsessed by the Rio Olympics over the summer would surely agree that Balding's charm, wit and knowledge made the whole thing that much more memorable. A national treasure? You bet.
24. Amy Sherman-Palladino
Who? Creator and writer of Gilmore Girls.

Why? Because, after nine long and painful years, she's finally revived the show with a new mini-series – Gilmore Girls: A Year In The Life. Each of the four episodes covers a season in the year. All the old favourite oddballs – yes, including Kirk – are returning.

Watch Gilmore Girls: A Year In The Life on Netflix.
23. Lydia Bright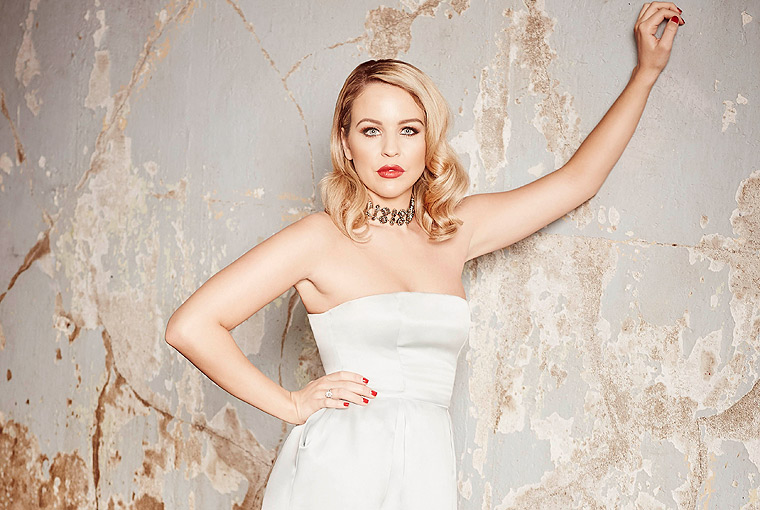 Who? Top reality TV star.

Why? Not only is she still going strong on The Only Way Is Essex – one of the few remaining original cast members – but she also showed her grit behind the glitz. She swapped Brentwood for the bush and wowed audiences with her hardiness in Celebrity Island With Bear Grylls.
22. Laura Kenny (née Trott)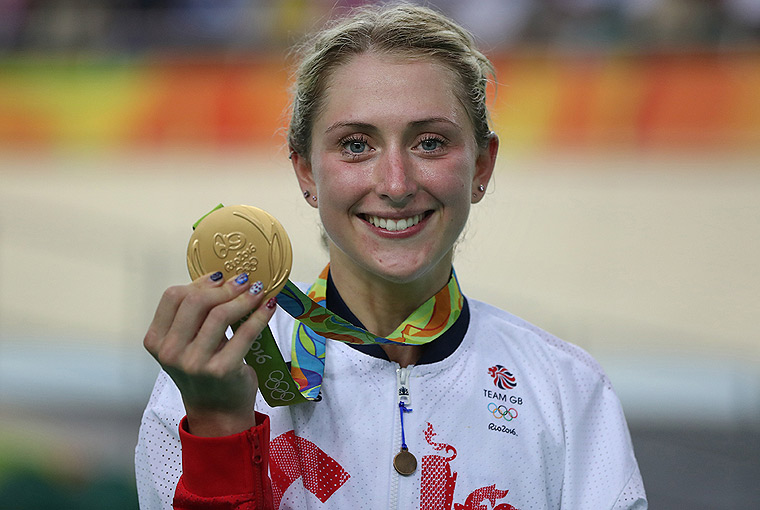 Who? The golden girl of British cycling.

Why? Trott became the most successful female track cyclist in Olympic history over the summer by winning two golds in Rio. She already has an MBE, but could she soon be Dame Laura?
21. Doug Naylor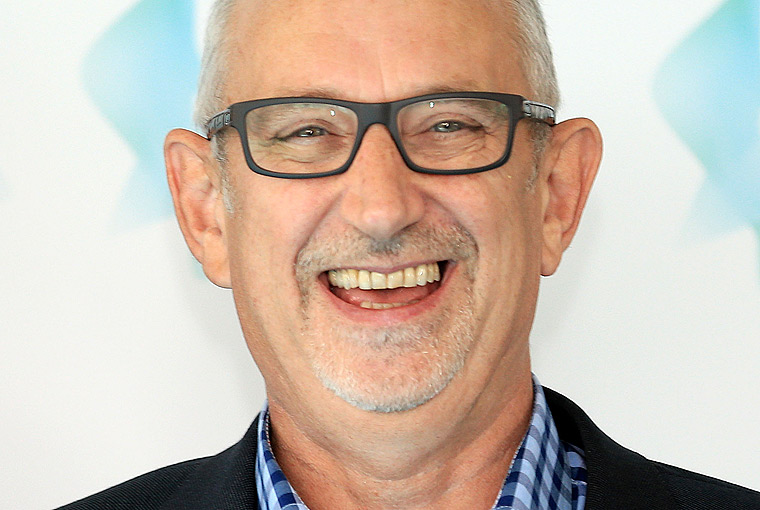 Who? The force behind Red Dwarf XI.

Why? Doug Naylor is the show's co-creator, and he relaunched Red Dwarf with major success earlier this year, with the show's key players – Craig Charles, Chris Barrie, Robert Llewellyn and Danny John-Jules – all returning.

Red Dwarf XII is coming to Dave next year. Set your WishList™ now!
20. Jared Harris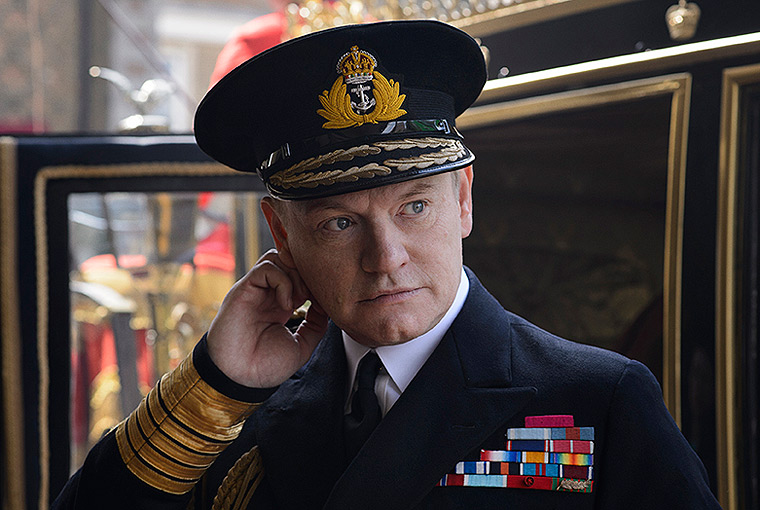 Who? One of the UK's most treasured actors.

Why? Harris has been a busy boy this year. He's provided a voice for the latest series of madcap cartoon series Robot Chicken, featured in sci-fi mystery The Expanse and put in a subtly brilliant turn as King George VI in The Crown.

Find The Crown on Netflix now
19. Louis Theroux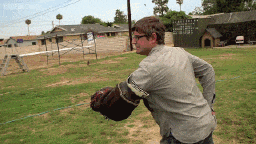 Who? Documentary titan.

Why? This year he hit the big screen with his first film, My Scientology Movie, made the harrowing Louis Theroux: Savile and showed his sensitive side in Louis Theroux: Drinking To Oblivion and Louis Theroux: A Different Brain.

Watch My Scientology Movie, available in Movies On Demand > Virgin Movies. Cert 15 + Louis Theroux: By Reason Of Insanity, Tuesdays, 10pm, Really (CH 129).
18. Ed Balls
Who? Former Labour MP and Strictly's sassiest star.
Why? Great Balls Of Fire has really lit up this year's dance floor. He's gone from taking on the Tories to showing us moves that we've never seen before.
17. James Norton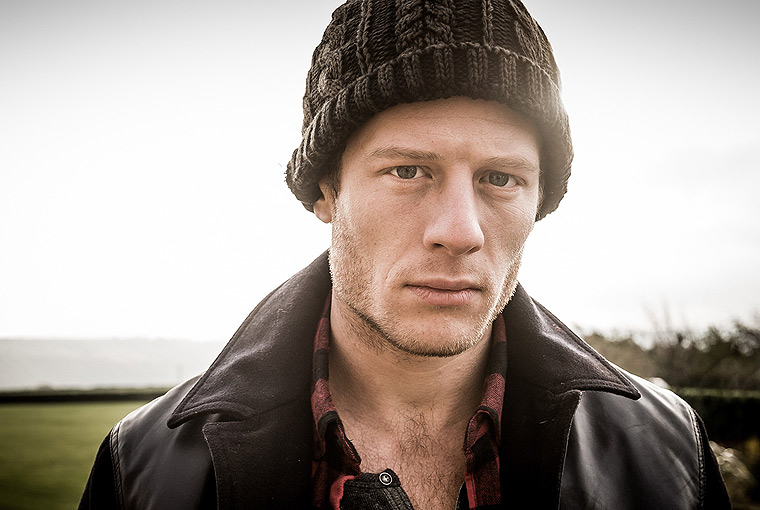 Who? British acting heart-throb.

Why? War & Peace, Happy Valley, Grantchester, Black Mirror... need we go on? Norton has gone from modest success to proper stardom this past year, thanks to a string of dazzling performances.

Find Black Mirror seasons 1-3 on Netflix.
16. Donald Glover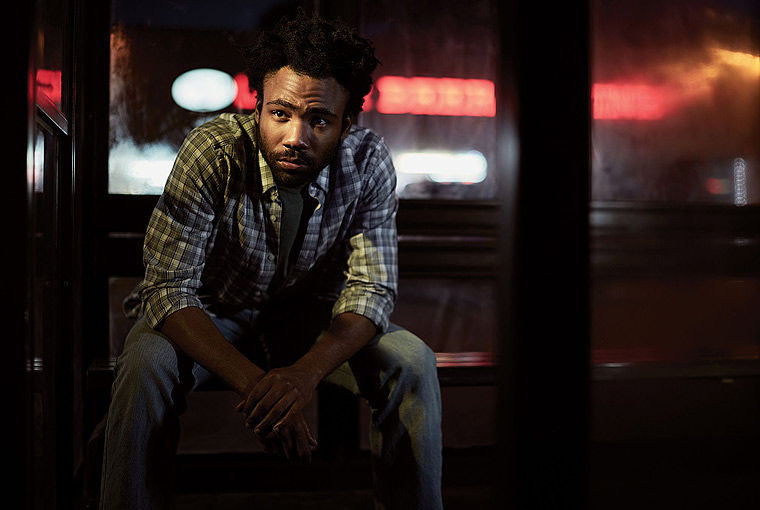 Who? Writer, creator and leading man in Atlanta, former 30 Rock writer and star of Community.

Why? He truly is a renaissance man. Glover's dramedy Atlanta has received buckets of critical acclaim. Under his rap pseudonym, Childish Gambino, he's just dropped some new music. And he has been cast as young Lando Calrissian in an upcoming Star Wars film shedding light on Han Solo's past.

Watch Atlanta, available in Catch Up > Channels > FOX.
15. James Corden
Who? Chat show host extraordinaire.

Why? He's well and truly conquered America. His late-night chat show, The Late Late Show With James Corden, has conjured up such viral gems as Carpool Karaoke and Drop The Mic. But he hasn't forgotten his British roots – A League Of Their Own returned for an 11th series and a US spin-off.
14. The iguanas
Who? The plucky reptiles who had the whole nation rooting for them in episode 1 of the BBC's Planet Earth II.

Why? Talk about a baptism of fire. Nature says that the first thing – literally the very first thing – these lovable lizards have to do when they're born is evade a load of hungry snakes.
13. Andy Murray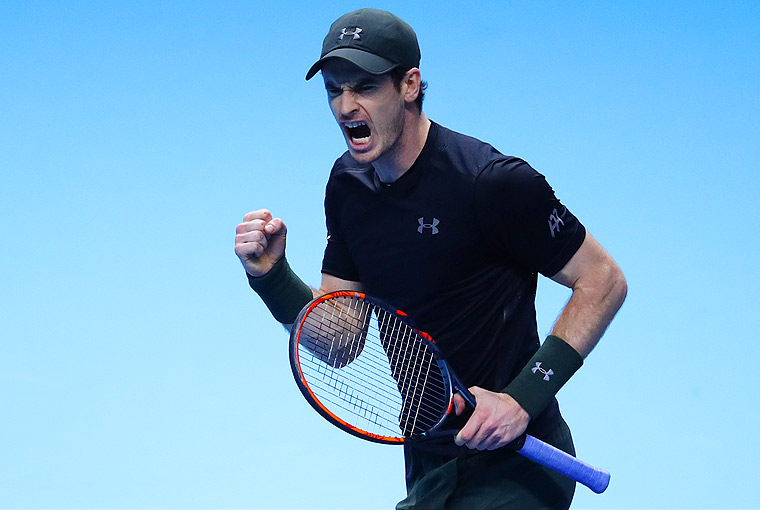 Who? UK tennis star turned all-round sporting superhero.

Why? In the world of sport, 2016 has undoubtedly been Murray's year. From winning Wimbledon for a second time, to bagging another Olympic gold and finishing the year as the top-ranked men's player, he's been a cut above.
12. Barbara Windsor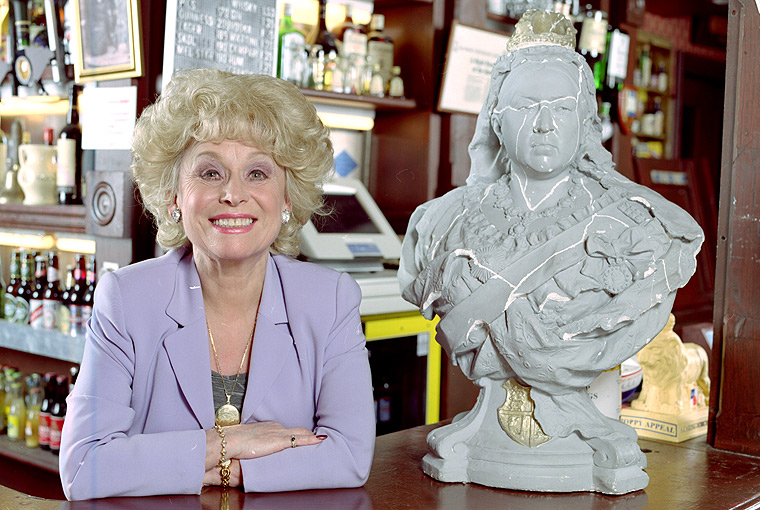 Who? Albert Square's mother superior.

Why? Peggy Mitchell finally waved goodbye to EastEnders with her emotional exit. But turn that frown upside down, because the BBC is paying tribute to Windsor with a biopic to coincide with her 80th birthday, starring Jaime Winstone and Samantha Spiro.

Watch Babs, coming to BBC One/HD (CH 101/108) next year. Set your WishList™ now.
11. Charlie Brooker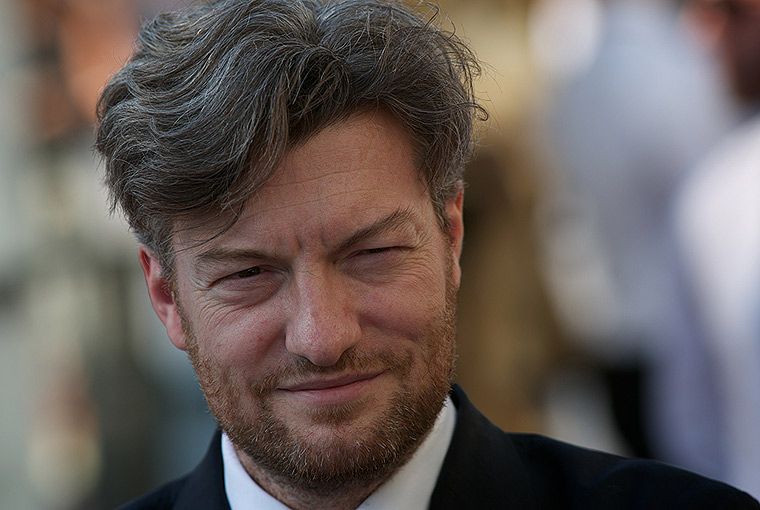 Who? All-round twisted genius.

Why? Brooker made us even more petrified of the future with his third series of Black Mirror. From the perils of social media to computer games gone terribly wrong, he scared the life out of us.

Find Black Mirror seasons 1-3 on Netflix
10. Jeffrey Dean Morgan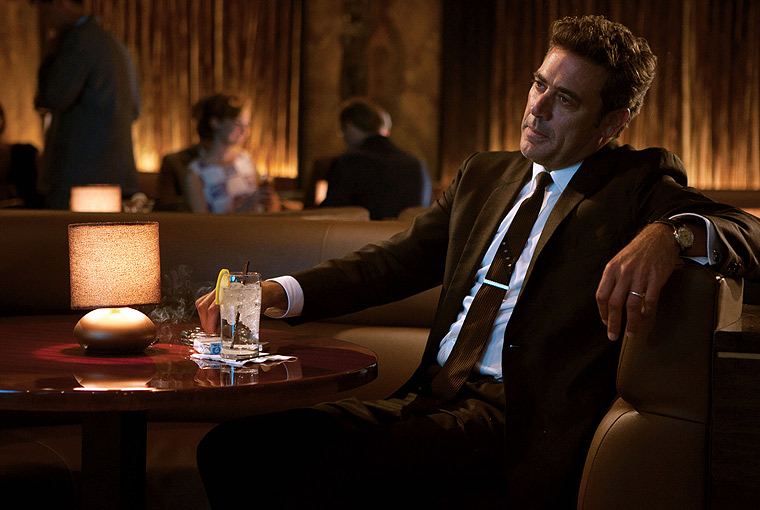 Who? He of Magic City and The Walking Dead fame.

Why? Whether he's living it up in Miami as a glamorous hotelier or waving a bat in the air like he just don't care as a psychotic supervillain, JDM is telly's modern king of cool.

Watch Magic City, available to Full House customers in On Demand > Box Sets > Magic City.
9. Jodie Comer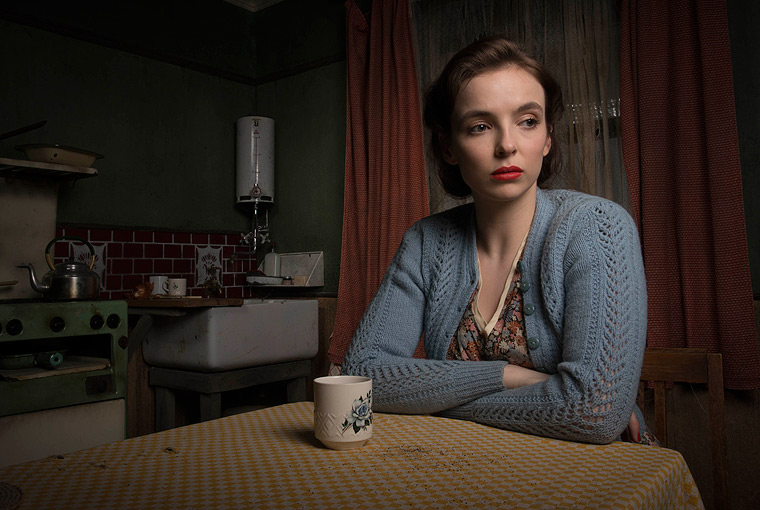 Who? Brilliant British actress of Thirteen fame.

Why? Comer is this year's breakout star. After appearing on Doctor Foster, she hasn't stopped working – stunning us as kidnap survivor Ivy in BBC Three's Thirteen, and currently appearing in crime drama Rillington Place.

Watch Rillington Place, Thursdays, 9pm, BBC One/HD (CH 101/108). Also available for 30 days in Catch Up > Channels > BBC iPlayer + Thirteen, available to watch on BBC iPlayer.
8. Usain Bolt
Who? The fastest man alive!

Why? He won gold in the 100m, 200m and 4x100m relay for the third Olympics in a row, completing an unprecedented triple triple. In his own words: "There you go, I'm the greatest".

Watch I Am Bolt, available in Movies On Demand > Virgin Movies. Also available in HD. Cert PG.
7. Rami Malek
Who? Master hacker in Mr. Robot.

Why? Not only has he bagged himself an Emmy this year, becoming the first minority actor in 18 years to win the Emmy Award for best leading actor in a drama series, but he has also been cast as Freddie Mercury in the film biopic of the Queen frontman.

Mr. Robot season 2 is coming to Universal next year. Set your WishList™ now!
6. Sarah Paulson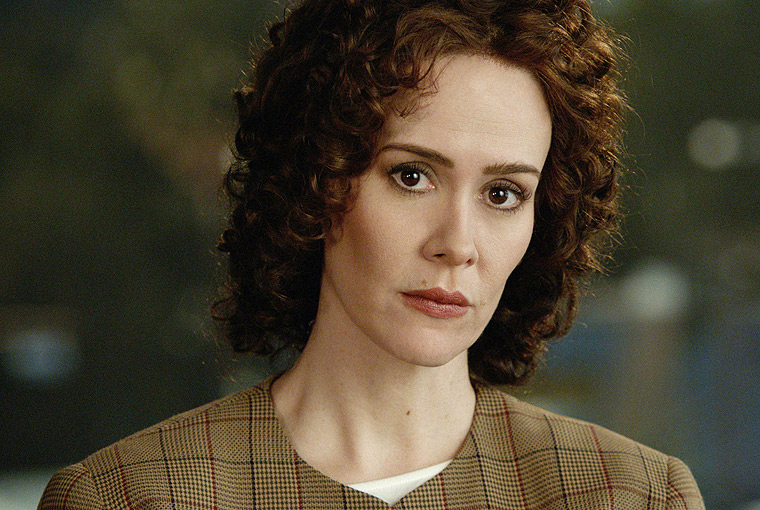 Who? Star of The People Vs O.J .Simpson: American Crime Story and American Horror Story.

Why? She stole every scene in this year's most talked about drama, embodying the prosecution lawyer in the OJ Simpson case, Marcia Clark. Obviously she bagged an Emmy for her performance, and she brought the real Marcia Clark as her date to the ceremony.

Find American Horror Story seasons 1-5 on Netflix.
5. Selasi Gbormittah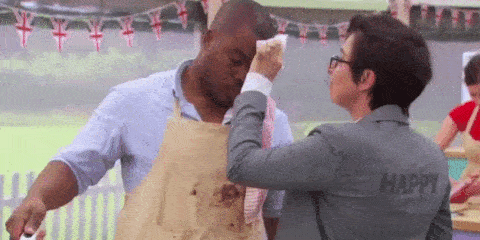 Who? Great British Bake Off's sugar daddy.

Why? Come on...

Watch The Great Christmas Bake Off, Christmas Day, 4.45pm BBC One/HD (CH 10/108)
4. Phoebe Waller-Bridge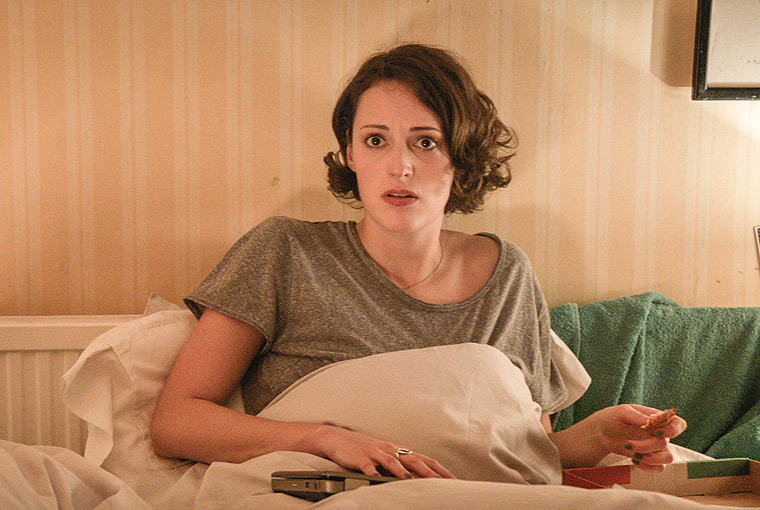 Who? Writer and star of Fleabag and Crashing.

Why? Waller-Bridge's crushing comedy Fleabag, about one woman's struggle with her family, her love life and her own sanity, was the unsuspecting hit of the year. Quelle surprise: America called and they've got her writing a spy thriller.

Watch Fleabag, available now on BBC iPlayer.
3. Leonardo DiCaprio
Who? Actor, producer and, as of this year, an Oscar winner.

Why? Apart from finally clinching himself the most coveted doorstop in showbiz for The Revenant, he's also ramped up his planet-saving mission with Before The Flood – National Geographic's most-watched documentary ever – shining a light on climate change.

Watch The Revenant, available now in Sky Cinema on demand. Also available in HD. Cert 15.
2. Millie Bobby Brown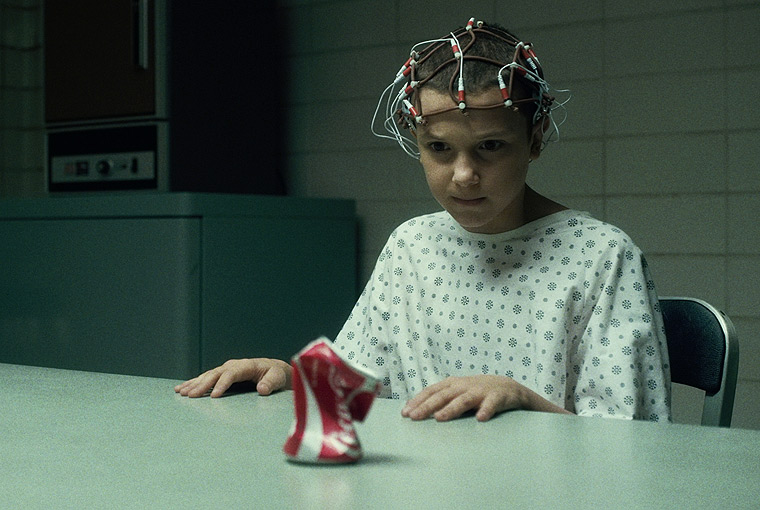 Who? Eleven on Stranger Things.

Why? She captivated us all in Netflix's monster hit, and inspired our Halloween costumes. Plus, she's only 12. Plus, the Marbella-born, Bournemouth-raised actor has an outstanding mastery of the American accent. Plus, she's ONLY 12.

Find Stranger Things on Netflix now.
1. Sir David Attenborough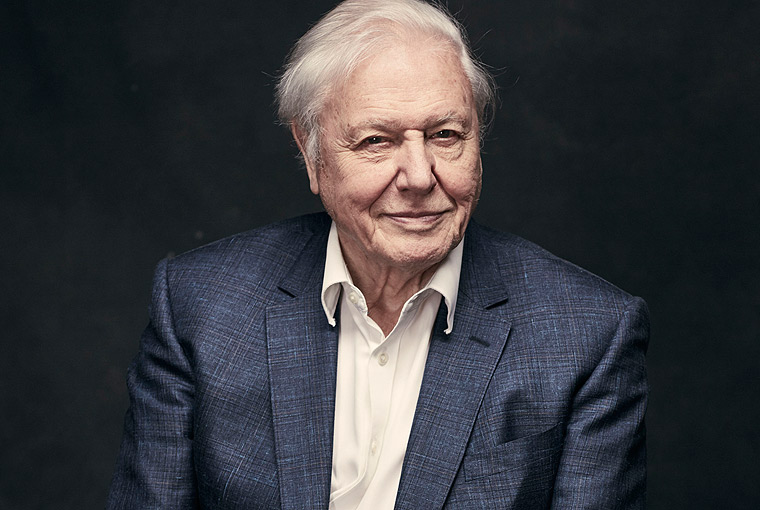 Who? As if we need to explain.

Why? Because the nation's grandfather has stuck two fingers up at retirement, and continues to sooth us all with his dulcet tones. Ten years after the first Planet Earth, he finally gave us the sequel series we have all been waiting for. Thanks, Sir David!

Watch Planet Earth II, available to watch on BBC iPlayer